10 Totally Over-the-Top Gowns for Lady Gaga's Totally Over-the-Top Wedding
Here comes the bride, all dressed in haute couture she can't sit down in.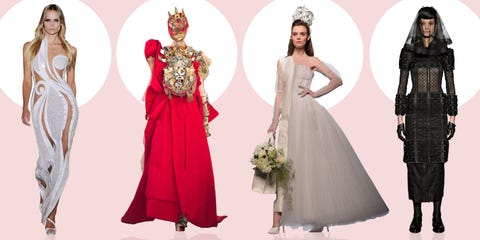 Taylor Kinney gave Lady Gaga the Heart of the Ocean in ring form on Valentine's Day. You know what that means: love everlasting and a dress that'll live on one of those "best celebrity wedding gowns of all time" lists. They don't seem like the kind of couple who'd go for a low-key City Hall affair, so we played stylist and picked out 10 more-than-memorable looks for Mother Monster's big day. You've got a handle on the custom hashtag, right?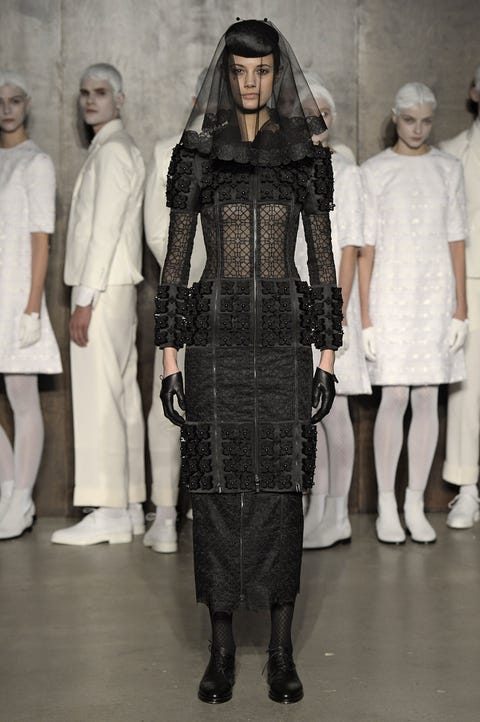 Thom Browne Fall 2015
The first rule of choosing a wedding dress for Lady Gaga: There are no rules. Wearing this crazy-beautiful ensemble from Monday's presentation/funeral to marry Taylor Kinney would be amongst the most life-as-a-performance things Gaga has ever done.
Yes, we can see that it's not white.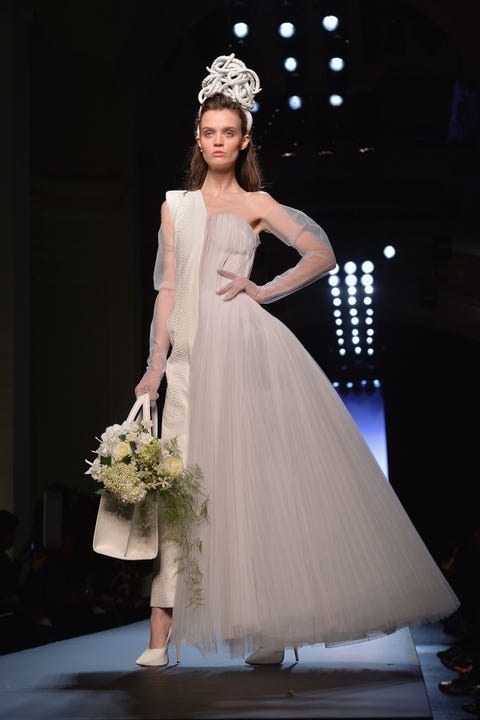 Jean Paul Gaultier Haute Couture Spring 2015
Right this minute, Gaga could be agonizing over a dress or cool, Bianca Jagger-like pants. Now she can have the best of both worlds in one drumpsuit. Dronsie?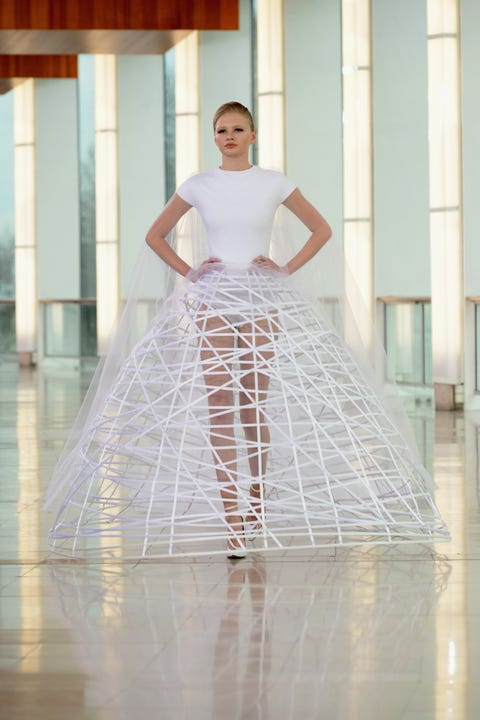 Stéphane Rolland Haute Couture Spring 2015
Gaga had a good run at the 2010 Grammys; this should bring back some of those planetary vibes but more bridal and just a smidgen more #nopantsparty.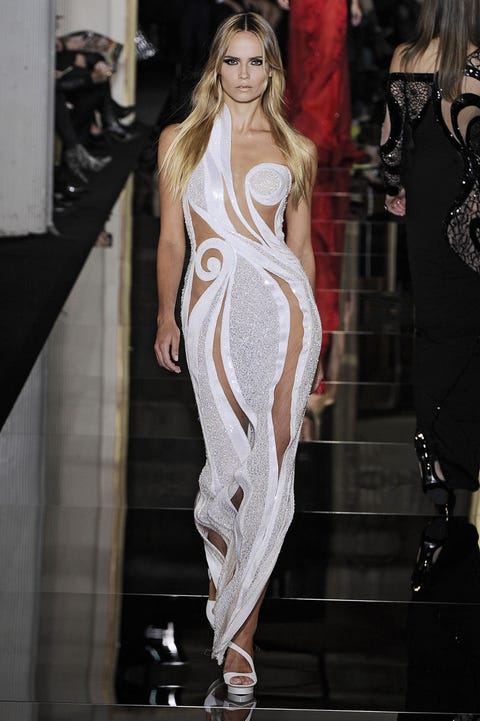 Atelier Versace Spring 2015
There was time when she basically morphed into Donatella, so it's only fitting we throw a Versace in here. This frock's like something a bad figure skater would wear to the Championships knowing she'll get disqualified, but she's cool with that because she just wants the publicity without pulling a Tonya Harding.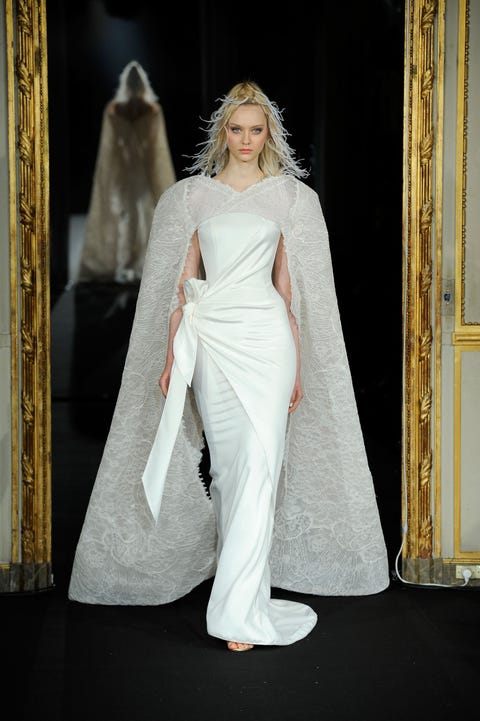 Alexis Mabille Haute Couture Spring 2015
The cape. The cape! It's like a lacy, portable sarcophagus, which, you know, does sound an awful lot like a costume Haus of Gaga would dream up.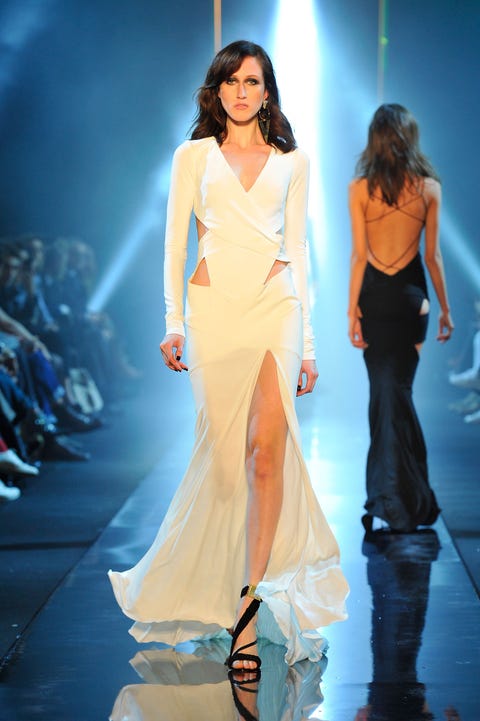 Alexandre Vauthier Haute Couture Spring 2015
Girl, please. Hip-bone cutouts and a thigh-high slit are less than nothing when you're Lady Gaga. This is the option for if they get married in a church, BTW.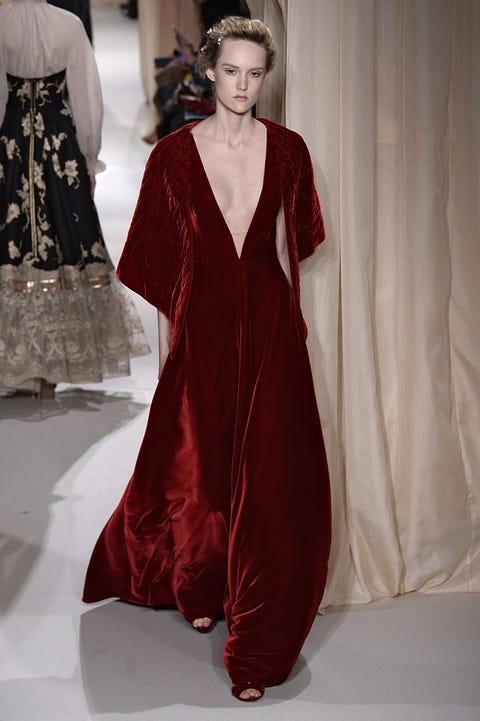 Valentino Haute Couture Spring 2015
Notice how Gaga's kind of gone soft sartorially? This romantic, sweeping swath of velvet fits with her new aesthetic and hair, but it still has that booby, outrageous-in-a-less-obvious-way factor she's been favoring. (See: every costume she's worn to perform with Tony Bennett.)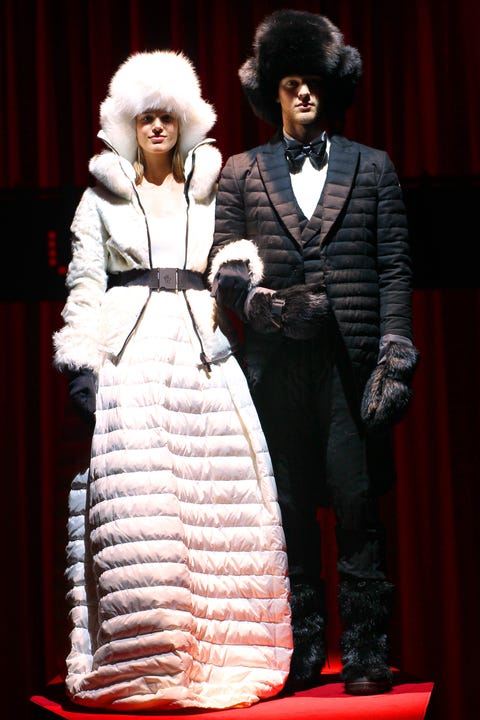 Moncler Grenoble Fall 2015
The probability that Gaga chooses this puffer dress hinges on two elements: 1) that she and Taylor decide on a destination wedding, and 2) that that destination is somewhere terribly picturesque in the Swiss Alps.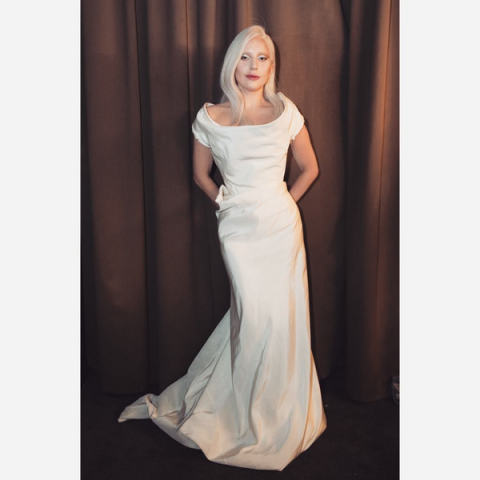 Vivienne Westwood
Or, of course, she could throw us for a loop and go for something classic and demure that also presents countless opportunities throughout the ceremony to reenact the following scene from Sherlock.
This content is created and maintained by a third party, and imported onto this page to help users provide their email addresses. You may be able to find more information about this and similar content at piano.io