How to Style a Victorian Blouse Without Looking Like Jerry Seinfeld
It's Puffy Shirt to you, mister.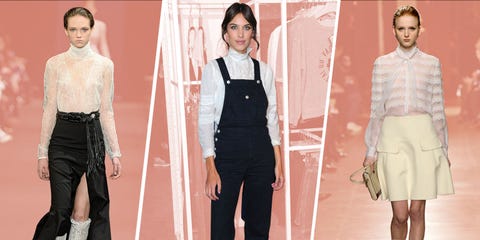 I once had a professor tell me my Phillip Lim blouse reminded him of Jerry's Puffy Shirt, which is 1) rather rude, now that I think about it, and 2) a lesson to you to disregard all comments made about your appearance. But because voluminous white tops with high necks can often draw such unsavory comparisons (get a new line, people), we've come up with 10 non-pirate-y ways to style one.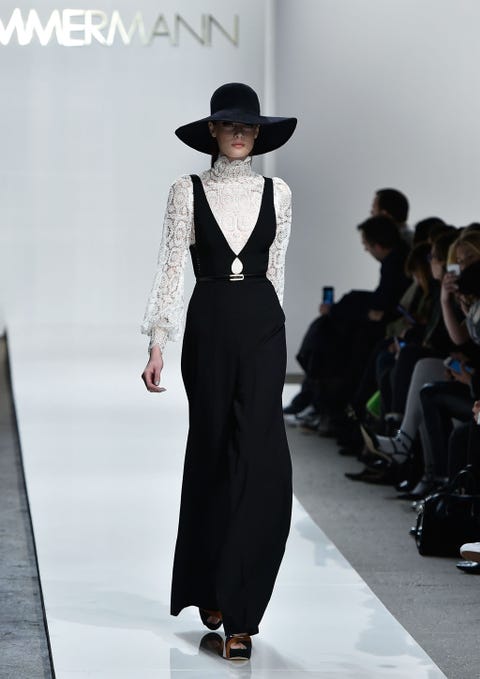 Funny how a lace top with cuffed sleeves can take a decidedly '70s jumpsuit-and-floppy-hat combo back to The Age of Innocence, no?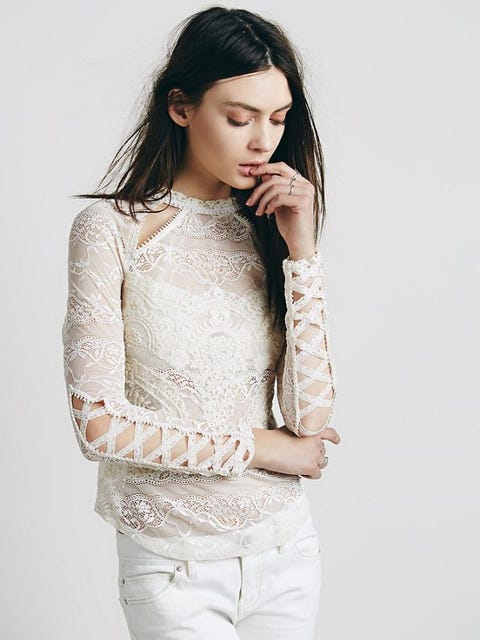 When your
VB is this fancy
(cutouts, corset detailing), unfussy hair, dainty jewelry, and a wash of peachy eyeshadow are all you need—and your always-on-standby white jeans.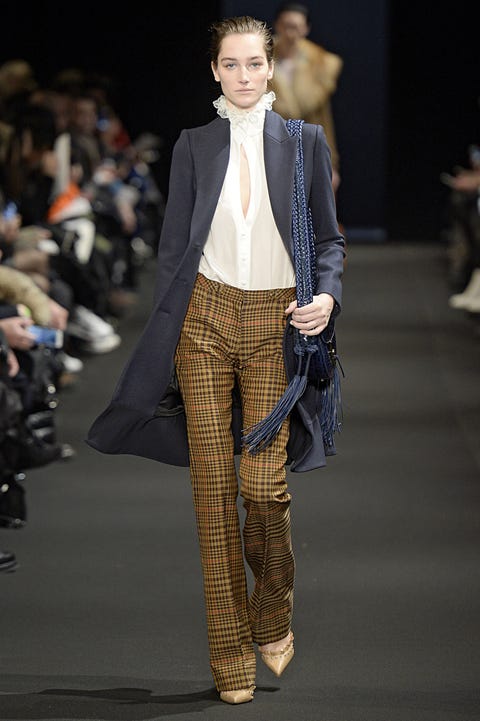 *work outfit siren goes off* Obviously, choose a shirt that's opaque and doesn't have a keyhole by the sternum, but otherwise, this Altuzarra Fall 2015 ensemble is super powerful and not just because it includes a collar like Elizabeth I would wear while ordering someone's execution.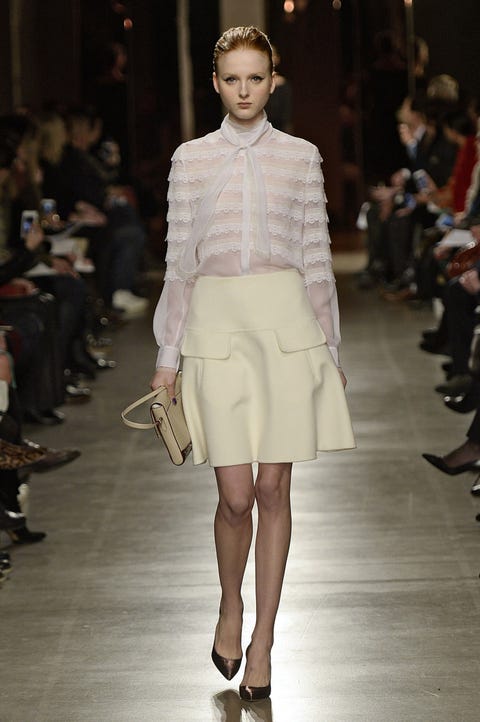 When you want to wear a full skirt and heels without it feeling overly sweet, swap out a tank/denim jacket for a sheer VB à la de la Renta. Still pretty at first glance; a little naughty on the second.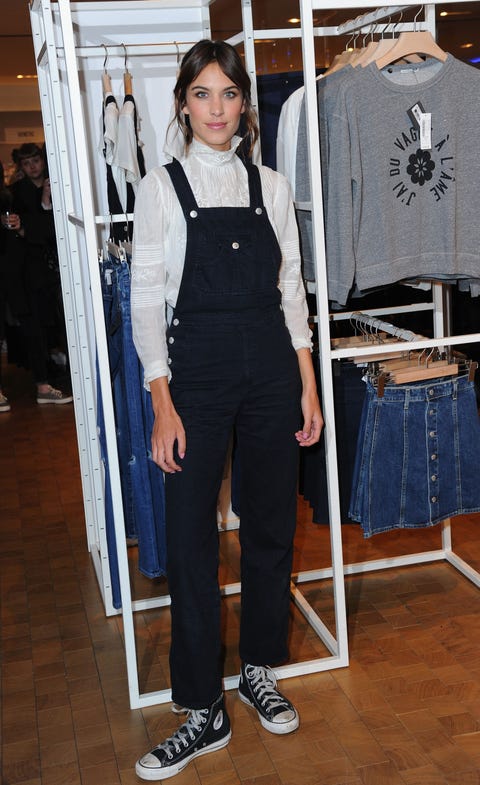 Alexa probably sources blouses from charming little vintage shops that haven't made it into any guidebooks yet, but with those overalls and Chucks, she definitely doesn't treat them preciously at all.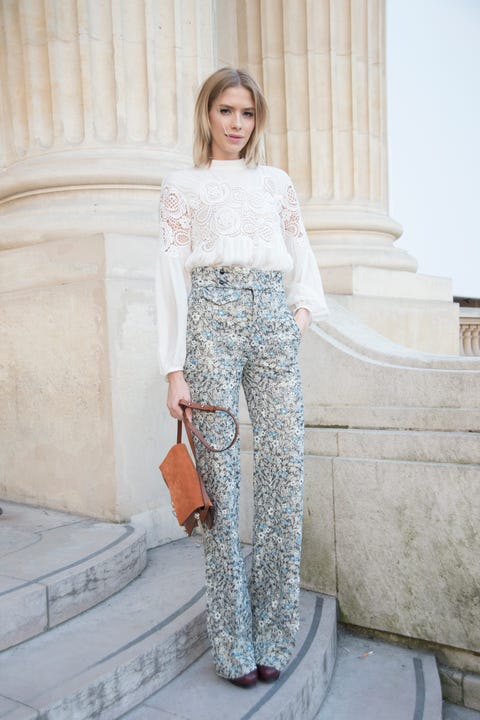 Here, on Elena Perminova, the blouse gives off boho, holding-hands-in-a-meadow vibes. (That's because it's all Chloé.) The idea: Even the most challenging pants look right with the VB.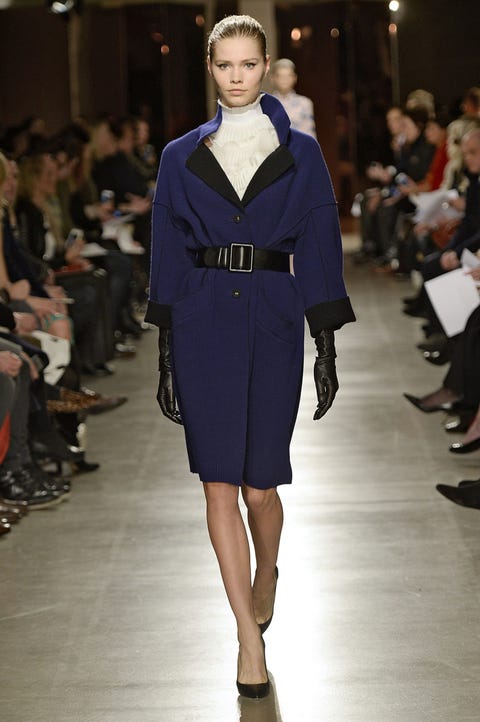 There's the Rihanna way of wearing a coat as a dress (pulled down to expose the shoulders, nothing underneath), and then there's the Oscar de la Renta way (layered with a blouse, belted, gloved.)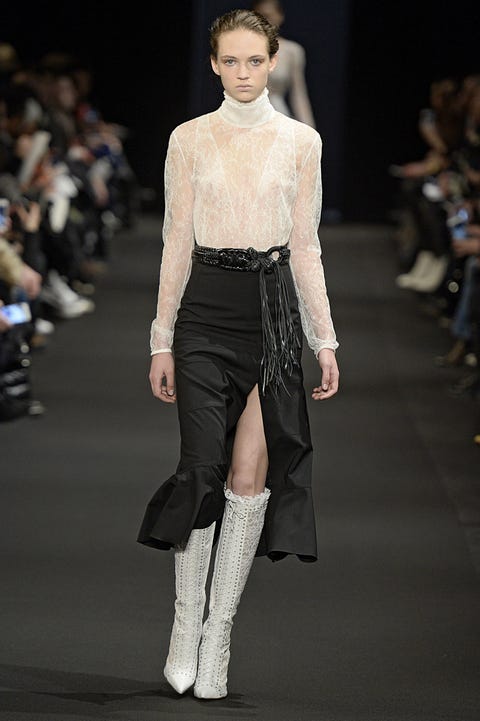 The Victorians weren't all prudes, so like Joseph Altuzarra, play on that notion by pairing a made-for-a-wardrobe-malfunction slit skirt with something a touch more conservative.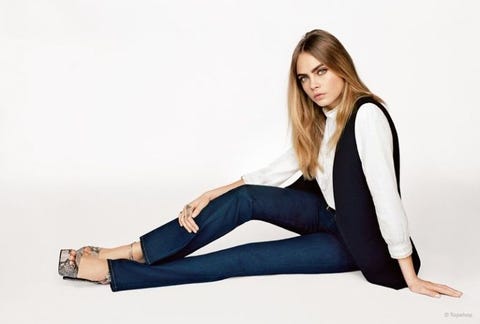 This
Topshop
getup is the Annie Hall look for right here, right now.
This content is created and maintained by a third party, and imported onto this page to help users provide their email addresses. You may be able to find more information about this and similar content at piano.io