The Surprising Style Inspirations of Our Style Inspirations
Nope—no Audrey Hepburn mentions this time.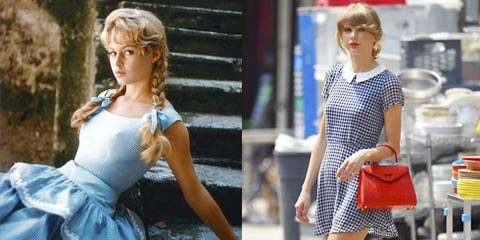 What? You didn't think their style came organically did you? Just like us, even the most insouciant-seeming of celebrities have to work at it, making Excel sheets charting the success of each outfit picking an inspiration from amongst her peers to inform her own fashion choices. Who gave that honor to a murderous fictional character? How many times is Kate Moss on here? Answer: Nothing is as it seems.
Kate Bosworth's Inspiration: Cate Blanchett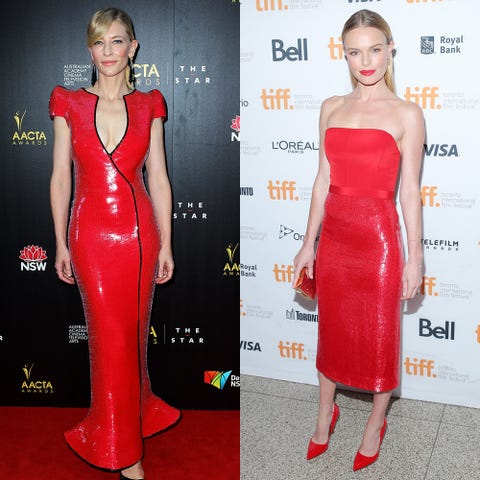 The nice things Kate said about Cate should be made into one of those prettily designed quotes people like to post on Instagram. "In terms of fashion, she has a classic elegance and yet is experimental," K-Kate told Who What Wear. "She doesn't let anything define her in that category. She's just fearless."
Taylor Swift's Inspiration: Brigitte Bardot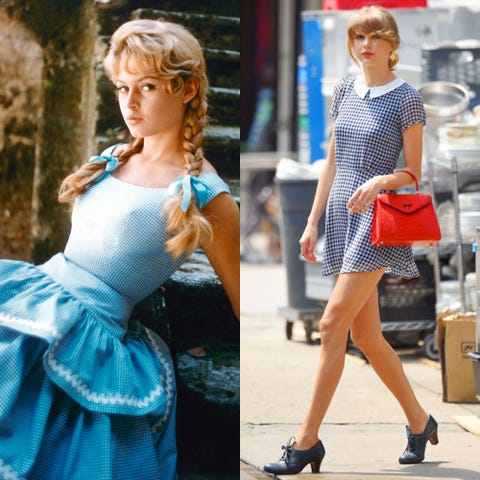 When you think of Taylor Swift—even post-Calvin Harris—you don't exactly think ...And God Created Woman. But when Taylor Swift thinks of Taylor Swift, as she said in Vanity Fair in 2012, she's like, "Yup, Brigitte Bardot is me." And so she got herself a lot of flirty full skirts, fluffy bangs, and the guts of a woman who does what she wants, convention in seaside France be damned.
Kate Moss's Inspiration: Nicole Richie (!)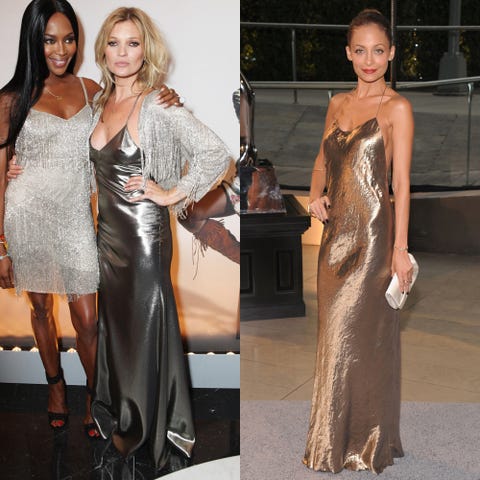 [In rising then falling intonations]: "What. What. What. What." Shouldn't it be the other way around? Although Mossy has been at it for decades, she isn't too big to give a compliment: "I always think Nicole Richie looks good. I like the way she dresses," she said to People. "She puts her outfits together really well; she always looks relaxed but great." *opens mouth so wide you can see my tonsils*
Alexa Chung's Inspiration: Wednesday Addams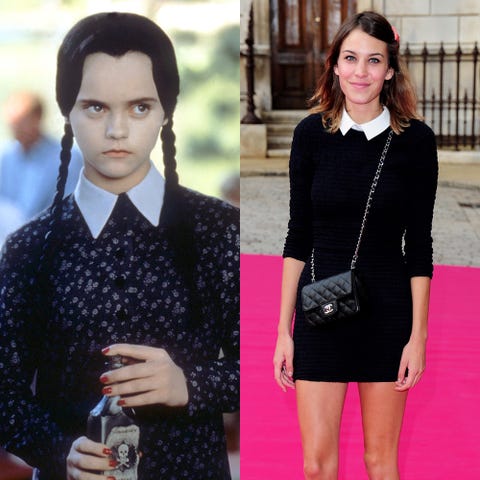 Getty, Everett Collection
HA! You thought it would be Jane Birkin or Françoise Hardy, right? WRONG. "Wednesday Addams was probably the first character I saw to wear the Peter Pan collar," she wrote in her book (Cousin) It(t). "Match that with pigtails and gothy pale skin and she's pretty much my favorite style icon."
Jenna Lyons's Inspiration: Samantha Cameron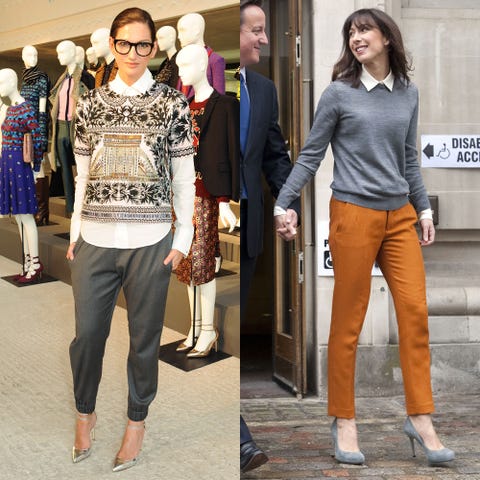 If you squinch like Nick Jonas, you can kinda-sorta see this one. They mostly stick to basics, unfussy stuff, and never overdressing. "She's elegant in herself," Lyons told Vogue UK of the English businesswoman/wife of the British Prime Minister, which is exactly right for both of them.
Kim Kardashian's Inspiration: Christine Centenera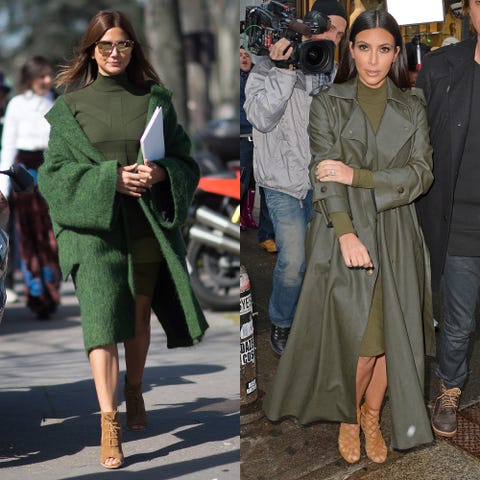 Remember that time Kanye upgraded Kim's style? Some sources say he actually absorbed the Vogue Australia editor's aesthetic from working with her on projects like his 2011 women's collection, so 1) it could be a lot worse if Kanye learns by osmosis and 2) does that count as re-gifting?
Cara Delevingne's Inspiration: Kate Moss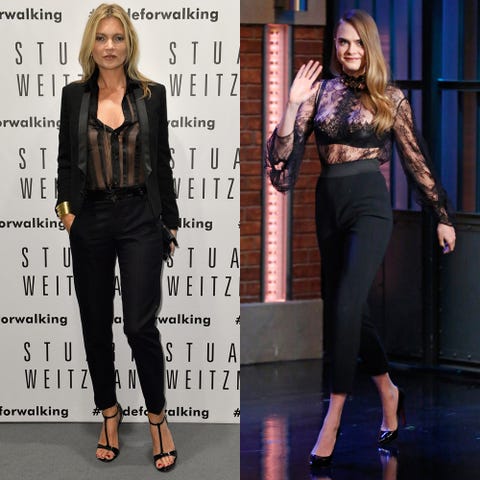 This content is created and maintained by a third party, and imported onto this page to help users provide their email addresses. You may be able to find more information about this and similar content at piano.io