The Surprising Style Inspirations of Our Style Inspirations
Nope—no Audrey Hepburn mentions this time.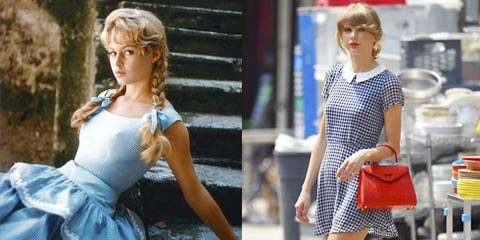 What? You didn't think their style came organically did you? Just like us, even the most insouciant-seeming of celebrities have to work at it, making Excel sheets charting the success of each outfit picking an inspiration from amongst her peers to inform her own fashion choices. Who gave that honor to a murderous fictional character? How many times is Kate Moss on here? Answer: Nothing is as it seems.
This content is created and maintained by a third party, and imported onto this page to help users provide their email addresses. You may be able to find more information about this and similar content at piano.io