How to Style a Sweater Like a Fashion Editor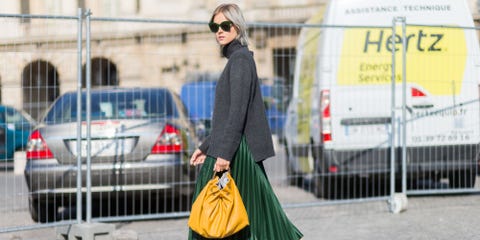 Sweaters are, sartorially speaking, the best of times and the worst of times: Cozy forgiving wonderfulness but also lumpy boxy confusion. The weak surrender to the just-throw-on-jeans-and-call-it-a-day technique. The strong? They style their sh*t like they mean it.
Here, eight fashion-editor tricks for making a sweater feel just as fancy as a blouse, or a blazer, or anything else you're *really* not in the mood to wear on a cold day.
1
Contrast, contrast, contrast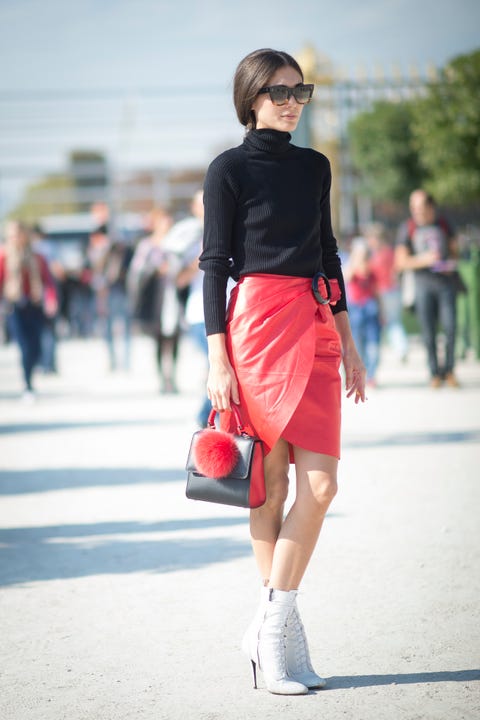 Textural contrast is just good style: With sweaters, you either want to go as different as can be (slick leather, abbreviated hemlines, shine)...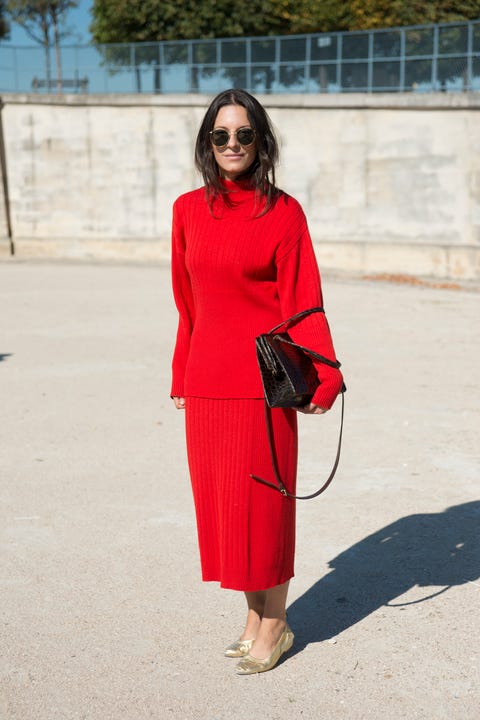 Head-to-toe knits have been A Thing since Phobe Philo, and they're showing no signs of stopping. Monochrome is best because 1) easy and 2) taller.
3
Don't actually put it on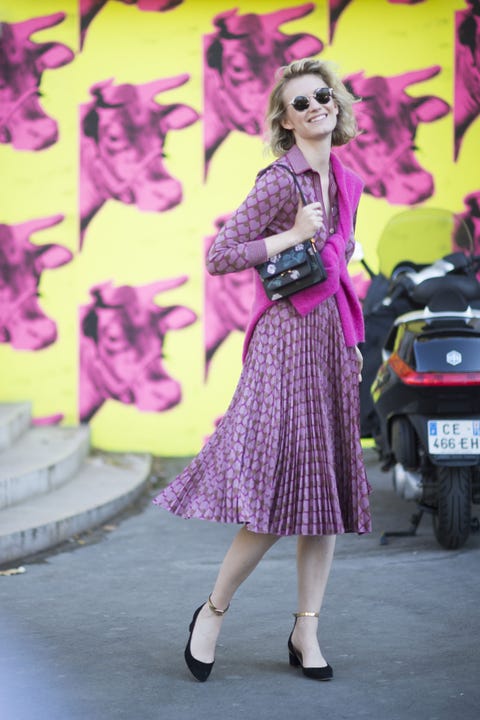 4
Three words: Pleated midi skirt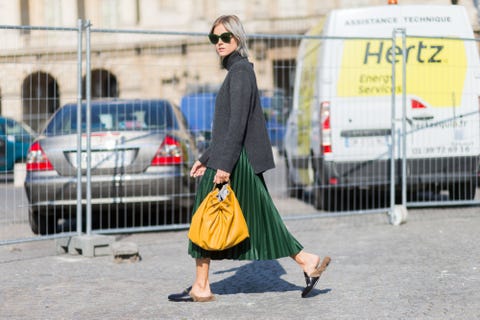 TA DA. You can't go out on the high street without hitting your shin against a pleated midi skirt, which makes replicating this and the following outfit ridiculously simple. (Gucci slides not included.)
5
Tuck at the waist so you're not one shapeless mass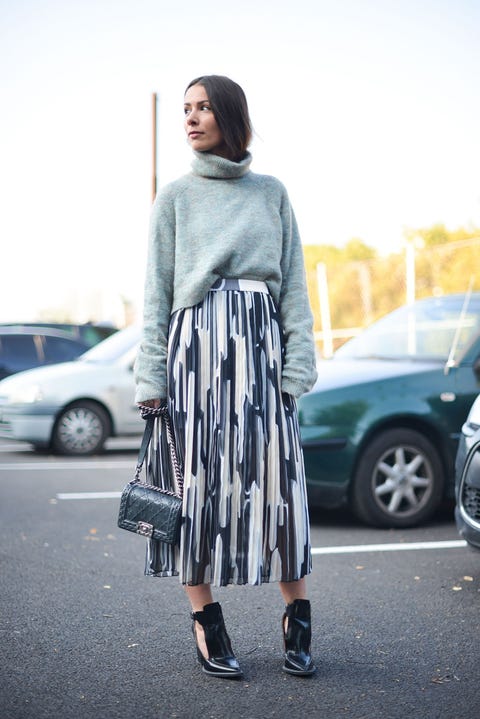 Another take on the midi skirt, this time in pleasantly coordinated colors. And, of course, the partial tuck, to ensure you're not shaped like a paper-towel tube.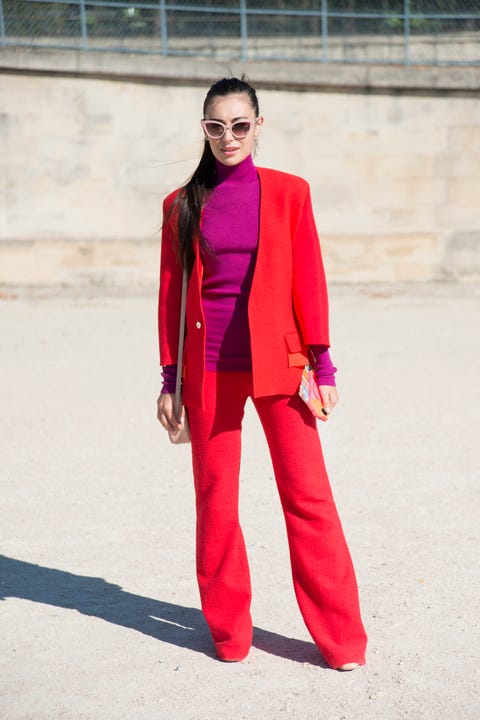 Here, we've got a glorious color-blocked human. Take your eye-straining summer suit into the colder months by layering a complementary cashmere turtleneck underneath.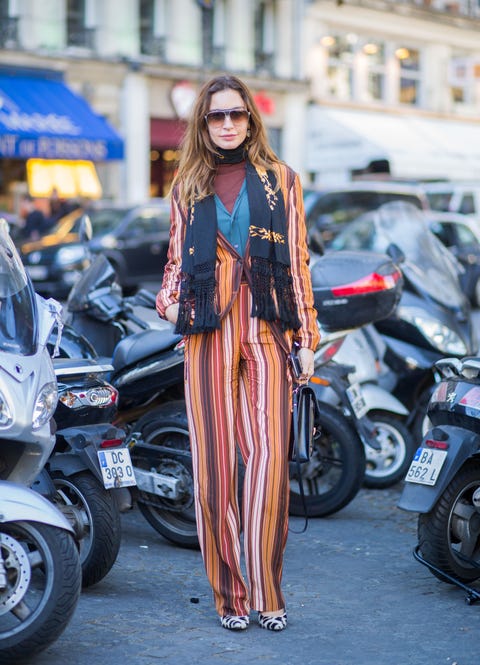 Look closely: Ece Sukan is in the same basic outfit as the first lady, but giving off completely different vibes. On top of her turtleneck, she's put on a button-down *and* a scarf *and* two prints and embellishment. The earth tones and her being Ece Sukan make this work.
8
And if you *are* going to do jeans...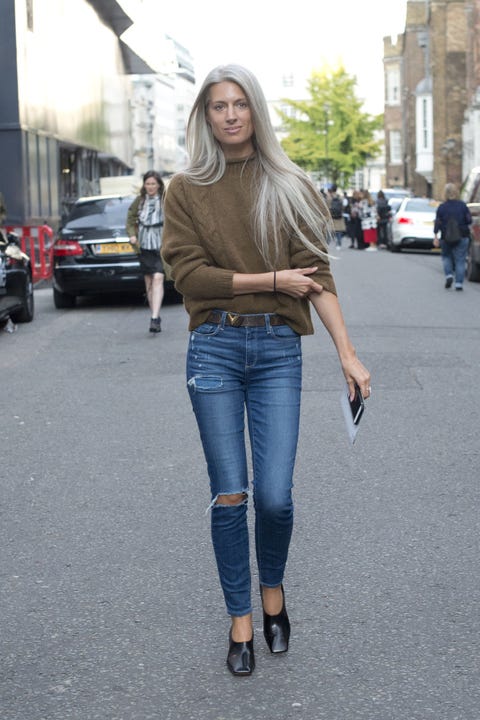 Tuck it in, wear a belt, and have excellent hair and accessories.
This content is created and maintained by a third party, and imported onto this page to help users provide their email addresses. You may be able to find more information about this and similar content at piano.io