Behind the Scenes of the 2015 Victoria's Secret Fashion Show
Selfies, silk robes, and a $2 million bra.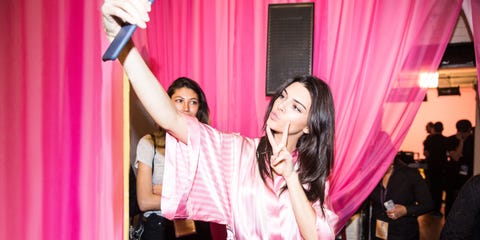 Selfies, silk robes, and a $2 million bra.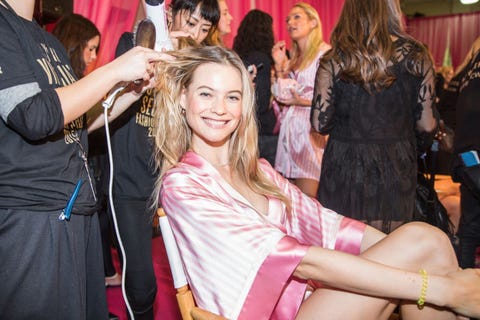 A smiley Behati Prinsloo gets her hair done at 10:45 a.m. "I'm opening the show with very heavy wings," she told us, "and I am literally hyperventilating right now." Not that you'd ever know it.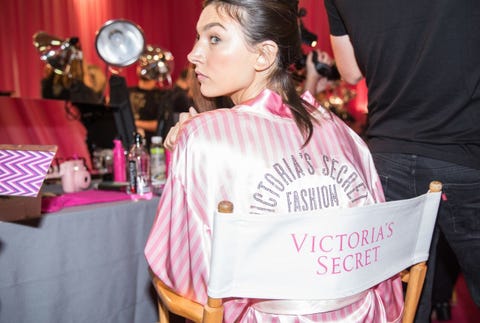 Jacquelyn Jablonski's repping that VS swag.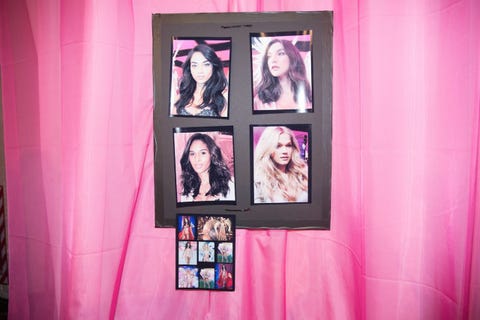 The "face chart" is a mainstay of fashion shows—the hair and makeup teams use it to make sure all the girls have similar(ly beach-wavy) looks.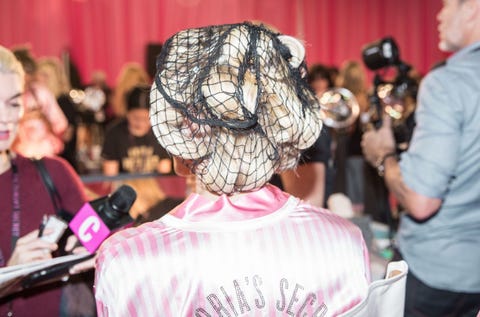 Yes, this is an actual hair net (to keep curls in place while they set). Not particularly sexy in-process, but very sexy when it's over.
Where all the highlighting *magic* happens.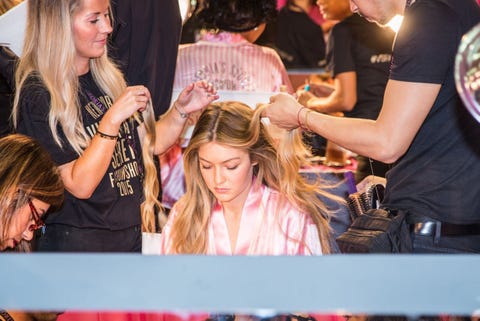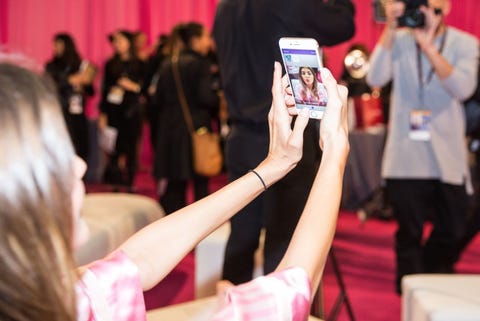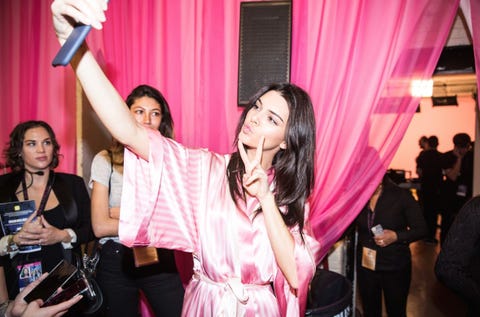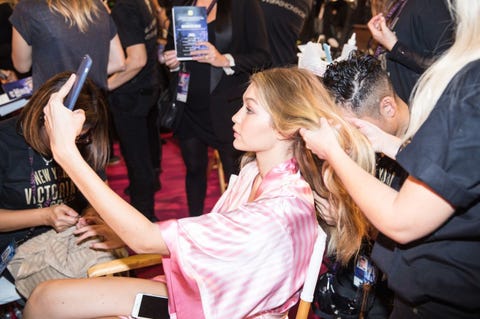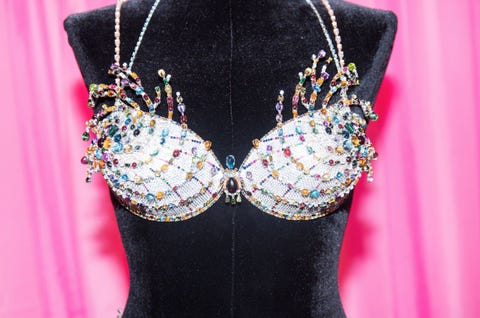 Look! The Fantasy Bra appears! The rundown: It was inspired by fireworks, it's encrusted with more than 6,500 gemstones, and it costs $2 million. This year's wearer, Lily Aldridge, is one lucky woman.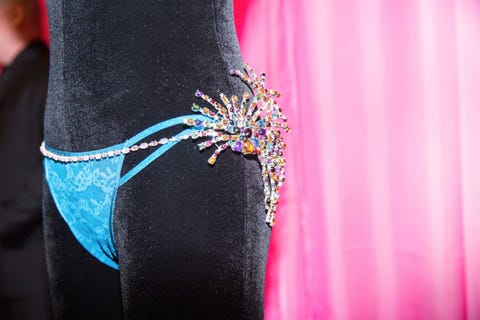 Who *wouldn't* want her butt cupped by diamonds?
Newbie Kendall Jenner's doing a killer job of hiding some major pre-show jitters. "I'm nervous, but I'm excited," she told us. "I get major anxiety, but I'll just sit there and be like 'Chill out Kendall. It'll be fine.'"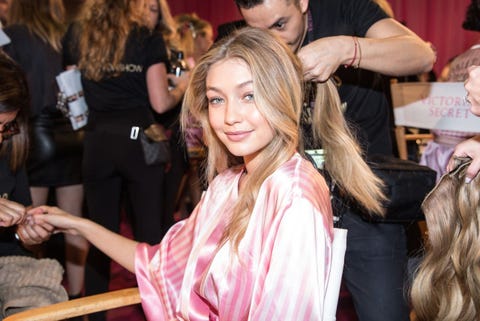 A mid-hair-styling Gigi Hadid reveals her secret for keeping nerves at bay: "I mostly try to make points for myself in my head, like: shoulders back, head high, long strides. You just think about those three things and then you don't have to think about the millions of people watching you."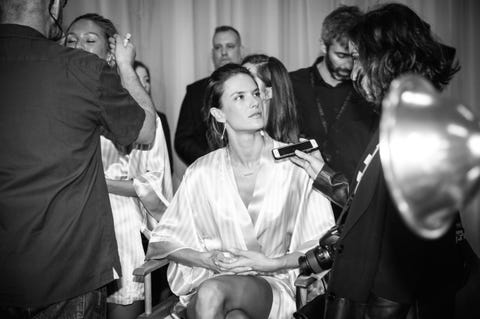 Like all the models getting ready for the show, Alessandra Ambrosio fields interview questions between hair and makeup touchups. Now that's a pro.
This content is created and maintained by a third party, and imported onto this page to help users provide their email addresses. You may be able to find more information about this and similar content at piano.io