The Marie Claire Tights Test: The Good, the Bad, and the Un-tearable
Like Yelp for hosiery but actually helpful.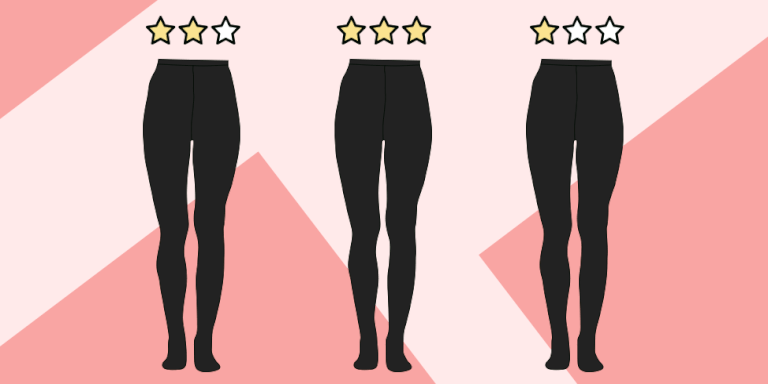 One of the great wonders of the modern world is how even the most microscopic of minis can feel safe for weekday wear with the addition of opaque black tights. Is it because the darkness is like a cell phone jammer for creeping eyes? Is it because we're working on not actually caring who looks because it's what WE want to wear? Who knows?
But something we are sure about: that the best hose must meet a set of very specific criteria, including comfort, warmth, and not giving you a perma-drop crotch that makes you walk like John Wayne. So from our well-insulated legs to yours, here are some of the best tights money can buy, brought to you by rigorous scientific testing.*
*JK about the scientific part.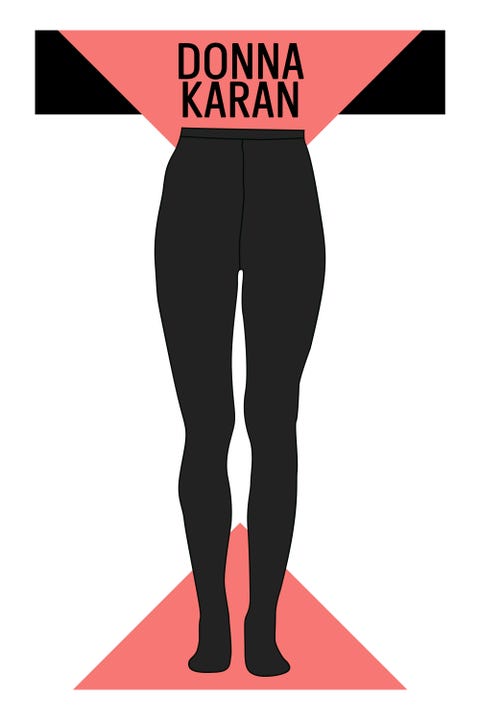 Price: $24, shop.nordstrom.com.
Comfort: "What tights?"—you, after eight straight hours of wear
Warmth: 🔥🔥🔥🔥🔥🔥🔥🔥🔥🔥
Opacity: It looks like you've got sweater-y cylinders for legs.
Likelihood to get a run: Not on your life.
Propensity to sag: Budge-proof.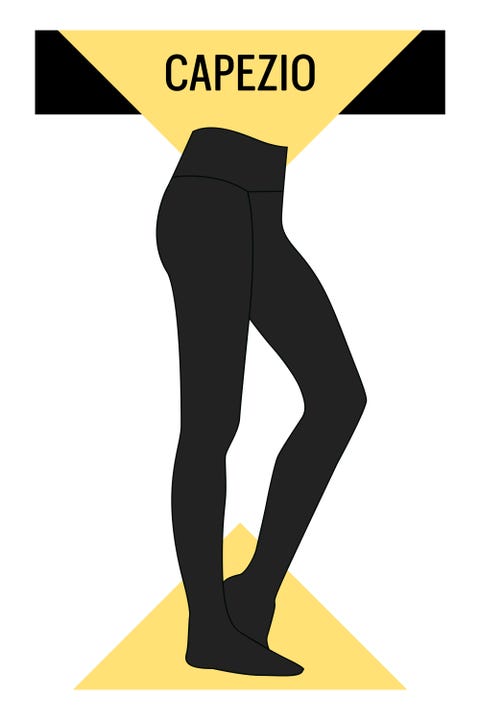 Price: $12, capezio.com.
Comfort: Some customers have reported difficulties with the thick knit waistband, but we liked the extra security (#banpantsing), and apparently, so do a lot of people who wear tights for a living, AKA ballerinas.
Warmth: 🔥🔥🔥 (out of five)
Opacity: The weave is a bit looser than that of some others on this list, so you do get a touch of sheerness around the toes and knees. But overall, solid coverage.
Likelihood to get a run: Low
Propensity to sag: Living for the extra length on these, which ensures a snug fit.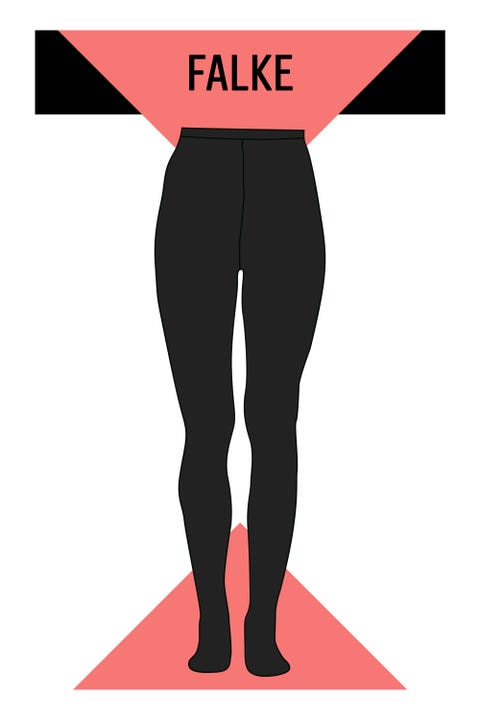 Price: $59, shopbop.com.
Comfort: 10/10 would wear in a non-work environment.
Warmth: 🔥🔥🔥🔥🔥
Opacity: So dark, so opaque I could have fluorescent yellow mannequin legs under there and you would never know.
Likelihood to get a run: Like, 2 percent.
Propensity to sag: Nah.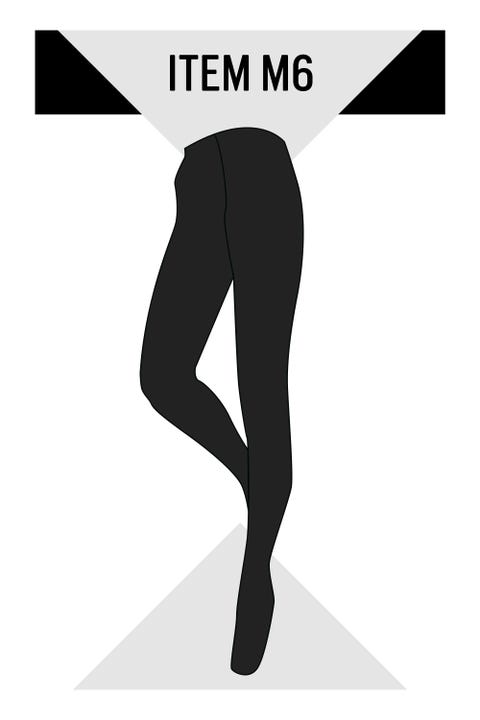 Price: $88, itemm6usa.com.
Comfort: This must be what a shrink-wrapped ham feels like. I don't hate it. Plus, their claim to fame *is* compression, so the suffering is really far less than it could be.
Warmth: 🔥🔥🔥🔥🔥
Opacity: These have a pleasant slipperiness, but the color is mucho heavy—so mucho that the blackness and the tightness shrink your legs so they go from regular legs to "pins" or "stems" or whatever positive slang term you prefer. I can really see myself becoming addicted to the compact look these give.
Likelihood to get a run: Only if you've got knives for toenails.
Propensity to sag: Nothing will move. Period.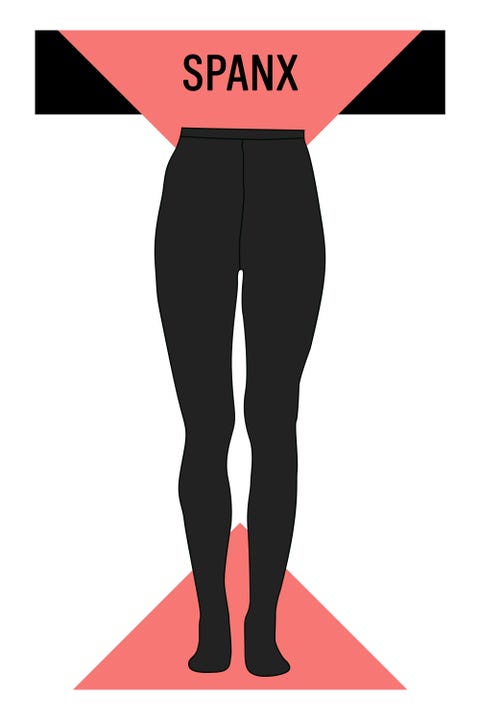 Price: $38, spanx.com.
Comfort: It took three minutes of straining to get the control top part on, but the struggle and subsequent thigh gap were worth it.
Warmth: 🔥🔥🔥🔥
Opacity: Hold your hand underneath. Freak out when it disappears.
Likelihood to get a run: Nada.
Propensity to sag: HAHAHAHAHA.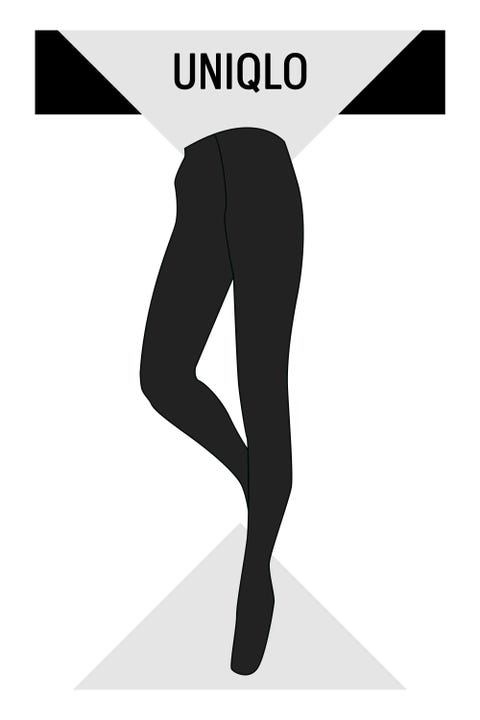 Price: $13, uniqlo.com.
Comfort: Sturdy, but a good sturdy. Like under the right circumstances, they could stay up on their own.
Warmth: 🔥🔥🔥🔥🔥
Opacity: Depending on how tall you are, there will be little to none.
Likelihood to get a run: Medium-high, but for that price, you can afford to replace them.
Propensity to sag: These run on the shorter side, so beware, girls with long legs/torsos.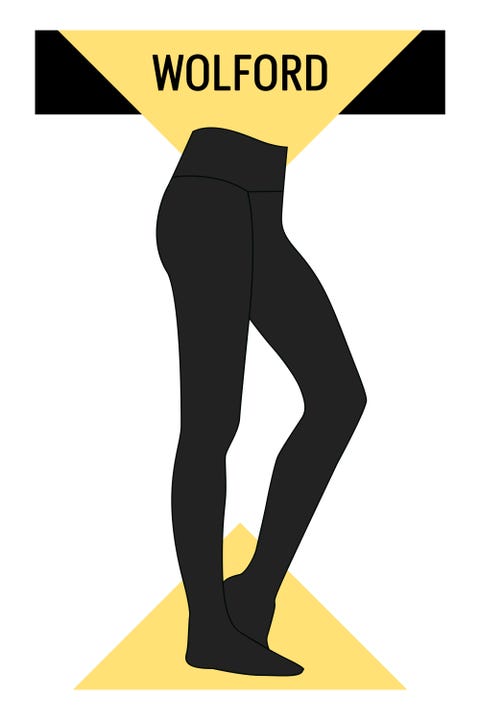 Price: $49, zappos.com.
Comfort: As soft as a newborn chinchilla's breath and twice as light. You'll keep these on after getting home instead of whipping them off the minute the lock clicks.
Warmth: 🔥🔥🔥🔥
Opacity: As dark as my soul (which is to say if you wore these as an eye mask, you would know half of how Helen Keller felt).
Likelihood to get a run: Because they're so delicate-feeling, you might think they're risky, but listen: You're wearing Wolfords. Are you really going to do a rush job putting them on?
Propensity to sag: Zilch—no movement at all.
This content is created and maintained by a third party, and imported onto this page to help users provide their email addresses. You may be able to find more information about this and similar content at piano.io