Editors handpick every product that we feature. We may earn commission from the links on this page.
The Perfect Outfits for All Your Toughest Situations
"Oh, I know exactly what to wear to meet my ex," said no one ever.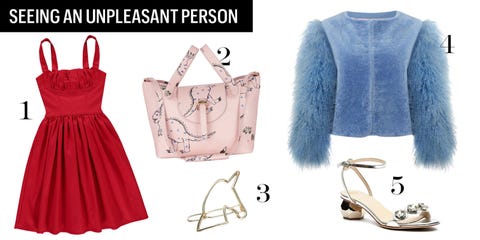 Courtesy, design by American Artist
Few things are worse than knowing you have to look good, buckling under the pressure of having to look good, then showing up looking—and more importantly, *feeling*—less than good. Because the only way to avoid a serious #fashionfail is to pray for deliverance (good luck) or plan ahead (ugh, FINE, Mom), we've put together five exemplary outfits for five of life's hardest-to-dress-for situations.
This content is created and maintained by a third party, and imported onto this page to help users provide their email addresses. You may be able to find more information about this and similar content at piano.io