Editors handpick every product that we feature. We may earn commission from the links on this page.
15 Statement Earrings So Good You Don't Even Need Makeup
Woke up like this. (Then I put in some floral shoulder dusters.)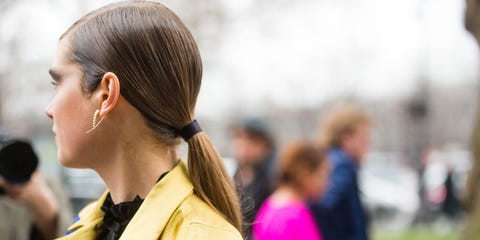 New morning routine: Sleep for 15 minutes longer than usual. Scrape hair back (wet is fine). Put on a pair of sparkly tassels or geometric triangles and maybe some lipstick. Bounce. The compliments roll in, you're on cloud nine, and you haven't even got concealer on. Welcome to the magic of the big-ass earring, 15 outstanding pairs of which you can shop here.
This content is created and maintained by a third party, and imported onto this page to help users provide their email addresses. You may be able to find more information about this and similar content at piano.io