How to Put Off Wearing Tights as Long as Possible but Not Die
Stayin' alive. Ah. Ha. Ha. Ha.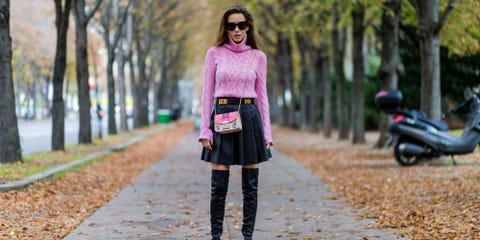 One ought to put health before vanity, but at the same time, like, no—this is my outfit. For those who dare defy the weather/those proverbial old wives tales, here, we present the four rules of going bare-legged until January. And then some. [auctioneer voice] (Marie Claire does not accept responsibility for any amputations.)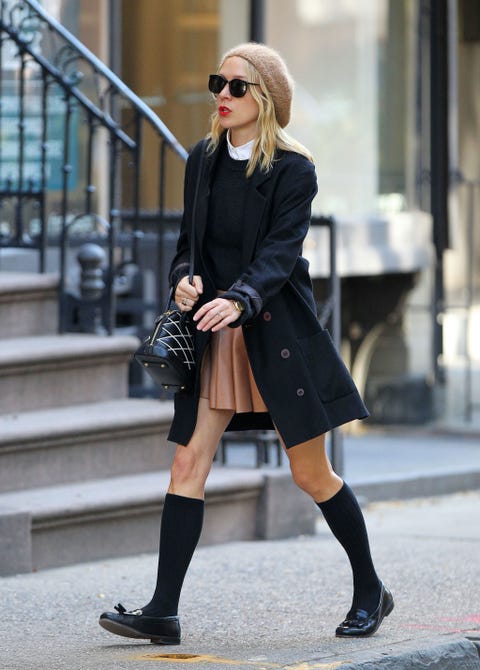 Case in point: Chloë Sevigny, who's got on a shirt and a jumper and a coat (note how it's longer than the skirt). Also important: Alternative Hosiery Options, such as knee socks, thigh-highs, and fishnets, which, despite being tights, do absolutely nothing tight-like in the frostbite-prevention department.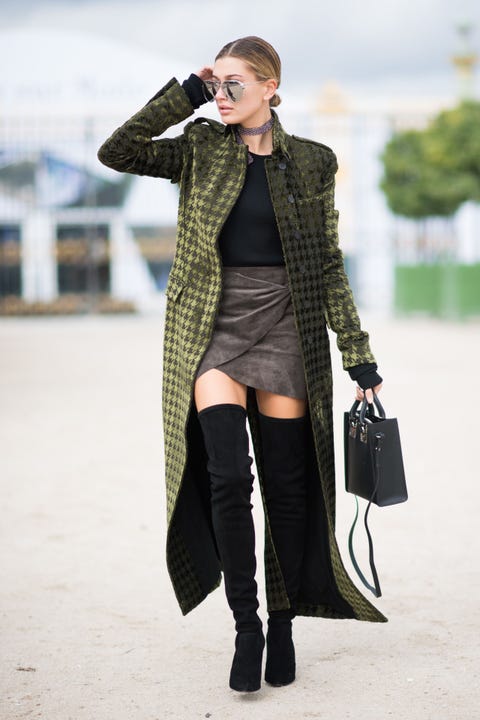 Over-the-knee-boots AKA savior of Girls Who Go Out everywhere. Here, Hailey Baldwin contradicts the judgmental-lady peanut gallery—WEREN'T YOU YOUNG ONCE TOO, BARBARA—with a short hemline (and long coat). Who's going to catch her death NOW, Maude, huh??
This content is created and maintained by a third party, and imported onto this page to help users provide their email addresses. You may be able to find more information about this and similar content at piano.io