2016's Craziest Fashion Trends, and What They Say About the Times We're Living In
Weird clothes for an even weirder year.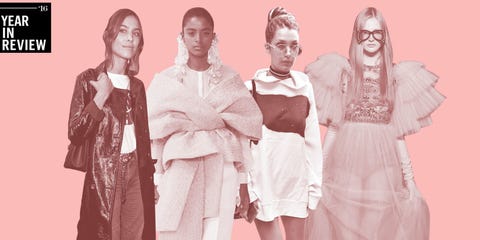 Getty, design by Sade Adeyina
As if it saw the light at the end of the tunnel—spoiler alert: It was a runaway train called the Trump Express, with Tomi Lahren bringing up the caboose—fashion responded in two opposite ways: an overall slackening (comfort in times of trouble) but also individualistic ostentation (live it up while you still can). Here, seven definitive trends that represent both ends of the spectrum and one of the most WTF years in human history.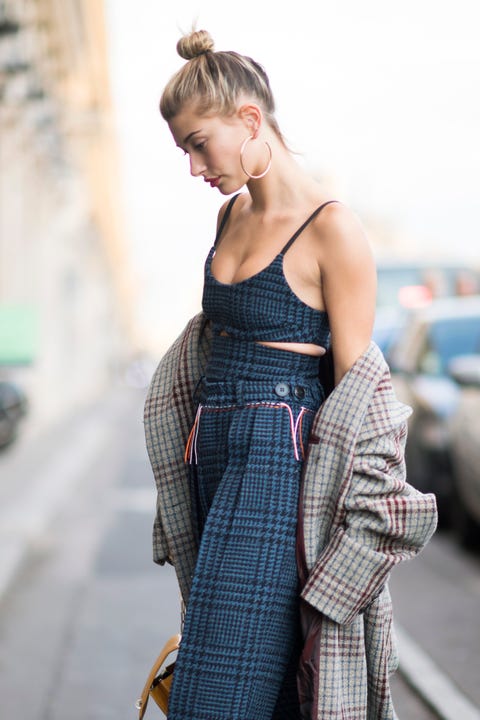 Not Being Able to Put Your Jacket on All the Way
Blame Vetements. Or, like, louche sadness when you've put yourself on bed rest for a few weeks after the election but have finally managed to get up because the world isn't going to change itself.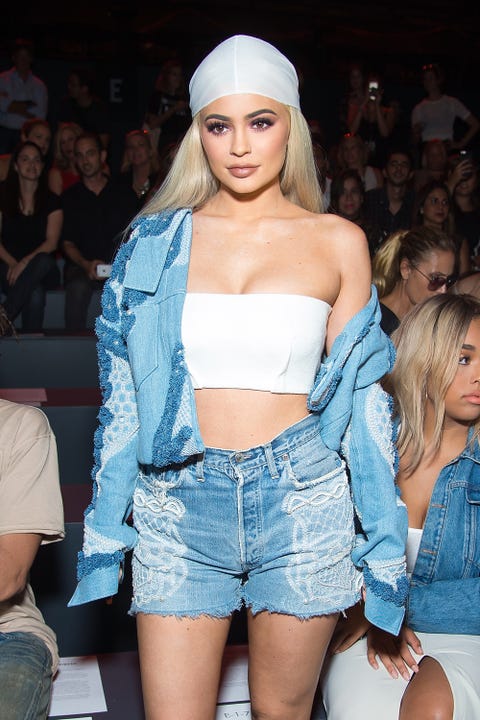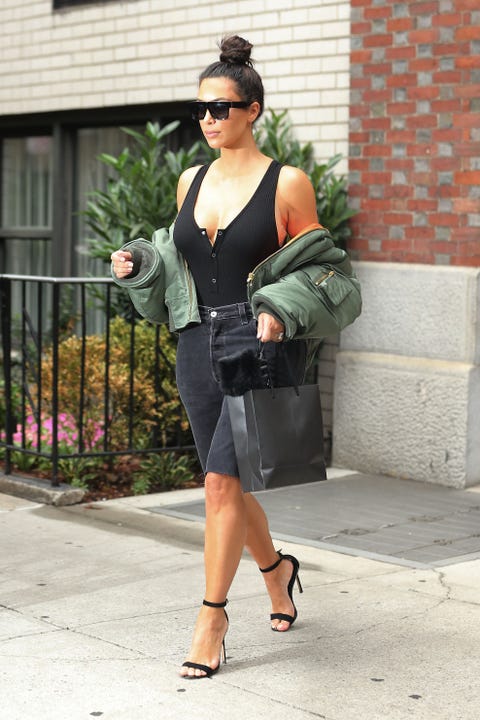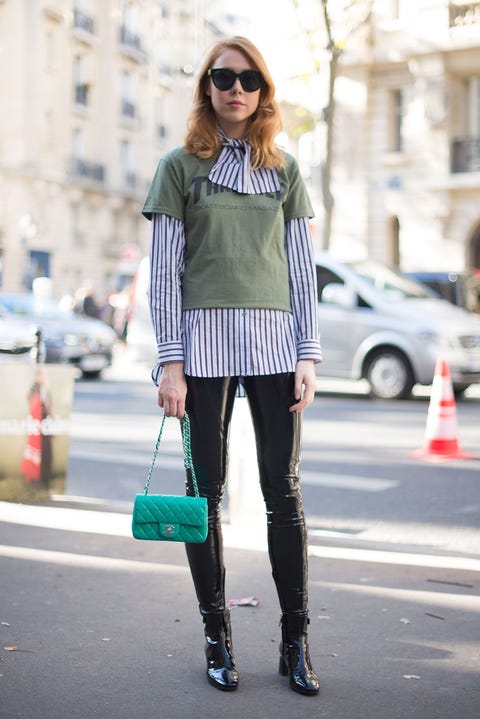 Thrasher
If you were to soundtrack 2016, especially the end bit, it would be Elliott Smith and death metal, even though 98 percent of the youths wearing these T-shirts ad hoodies would be hard-pressed to name even one track. But good on this whippersnapper for the pussy-bow blouse, also extra timely.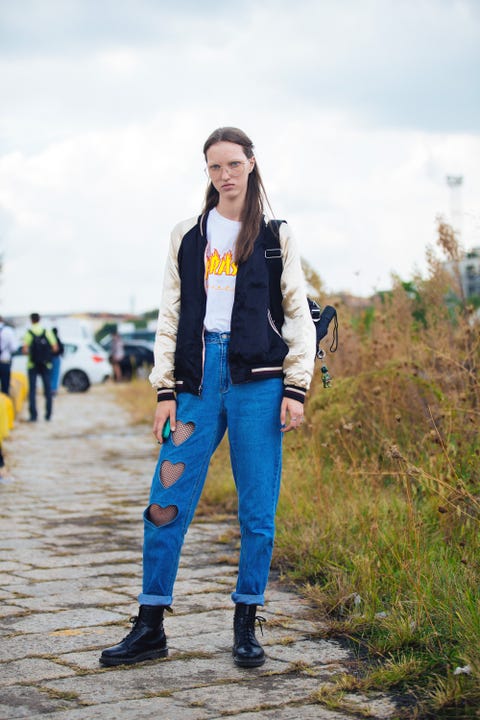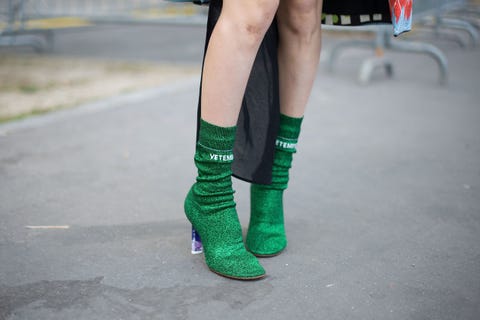 Sock Boots
Again, the Vetements argument, but also Yeezy, but also when you want to pad around your apartment with tears streaming down your face but you also want to go out.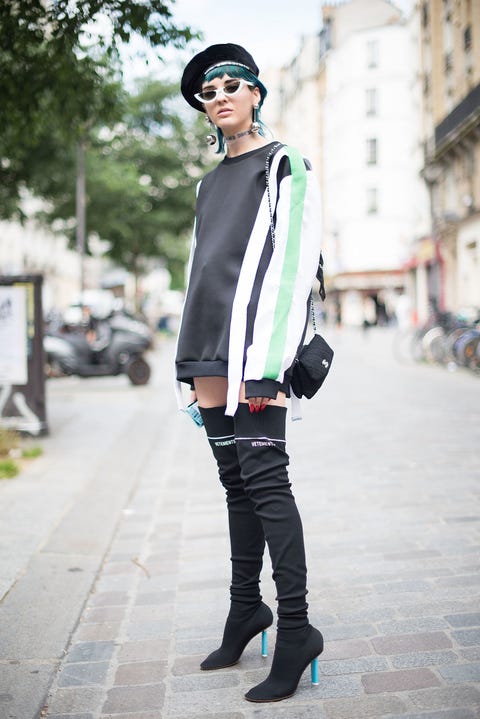 Oversize Sweatshirts and No Pants
What? Is this not the definition of "home clothes?"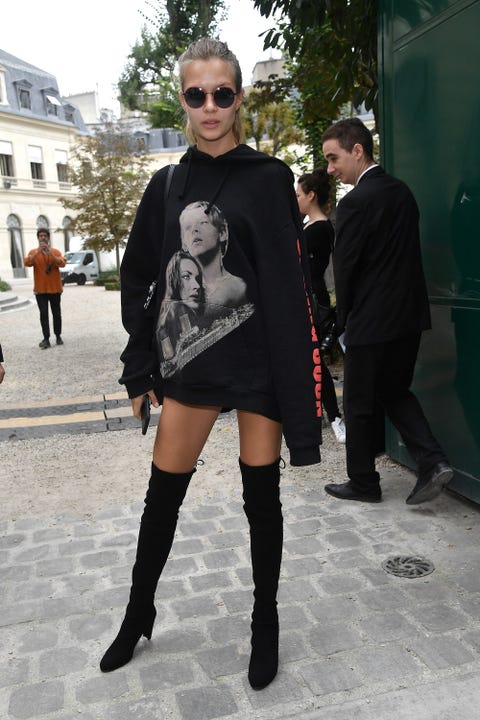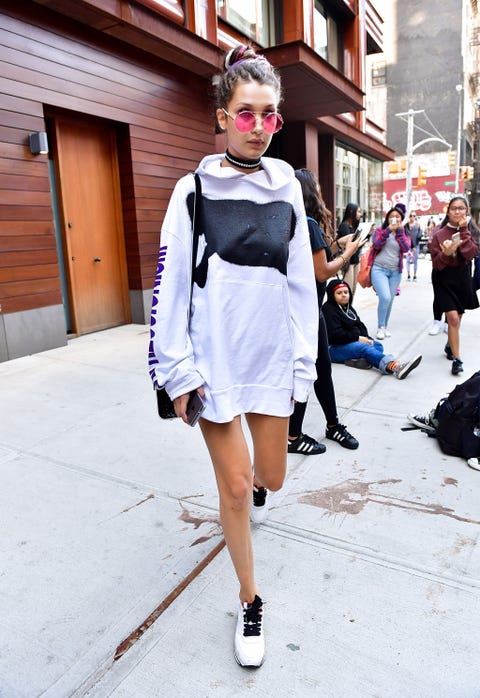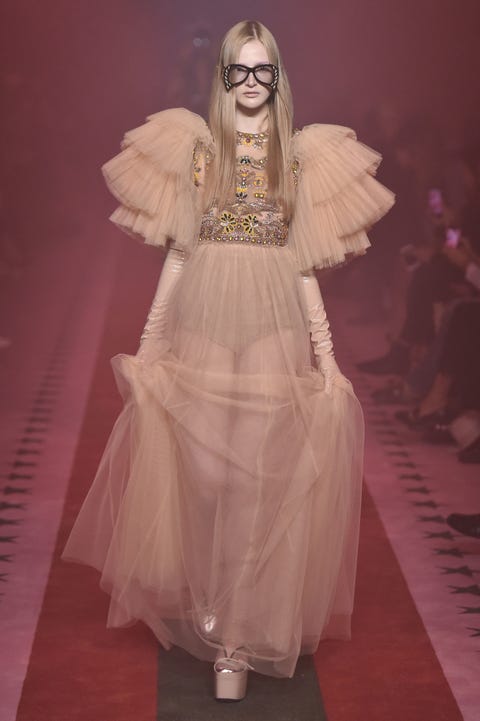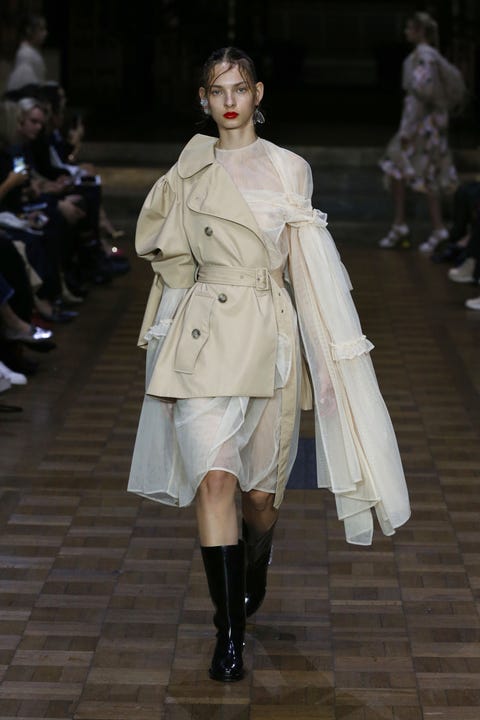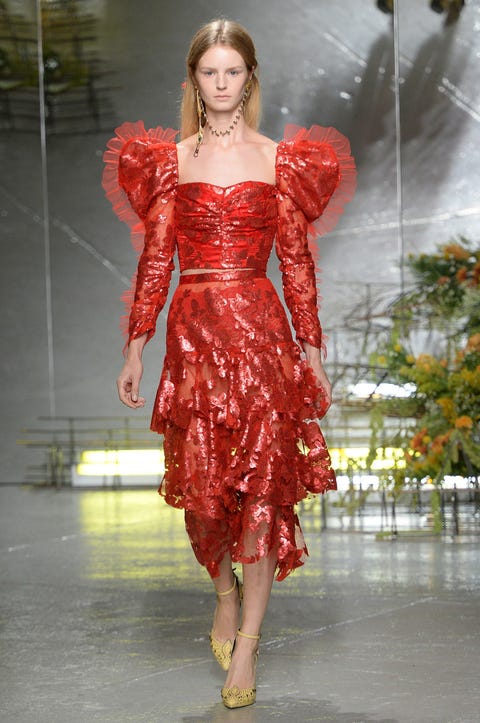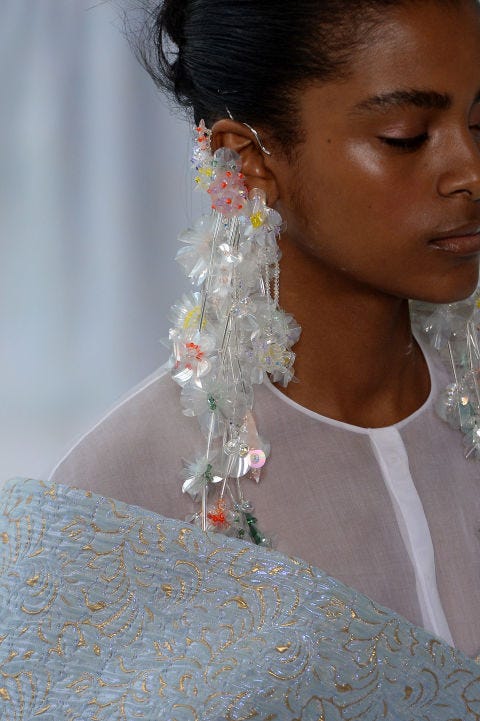 Big-Ass Earrings
The easier to take out before you fight someone for trying to infringe upon your rights. (More here.)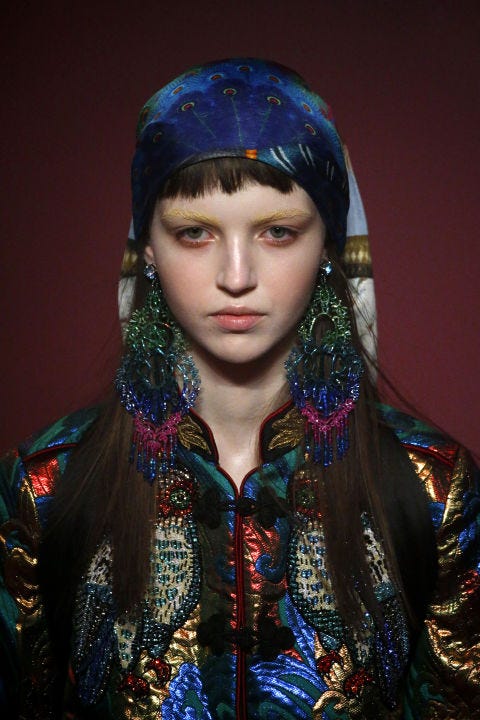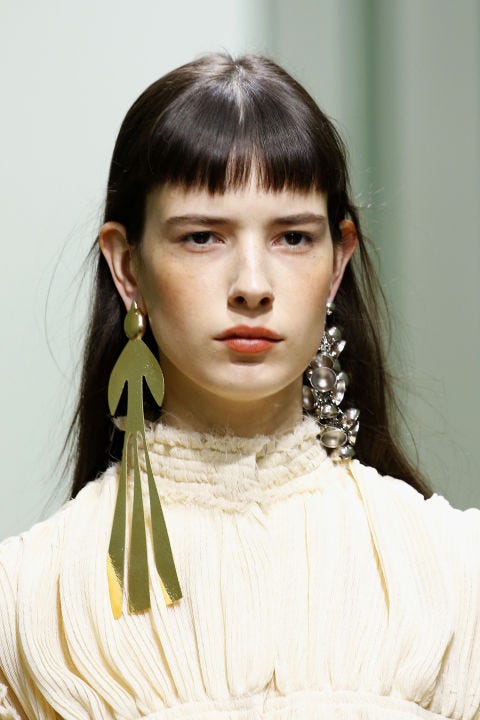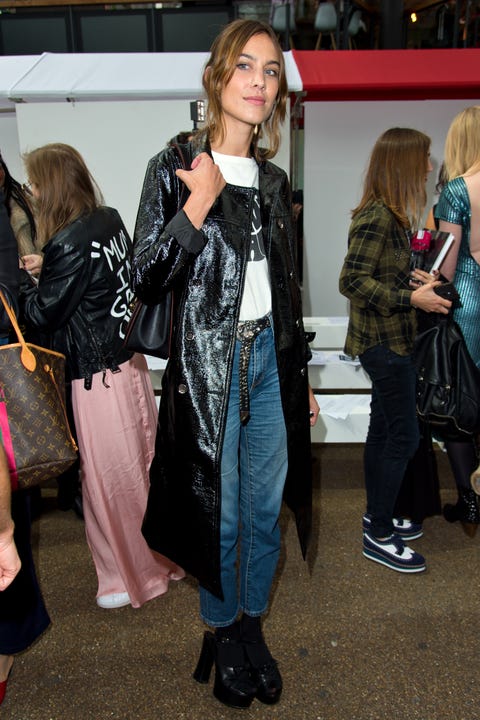 Patent Leather, or the Nasty Woman's Choice Fabric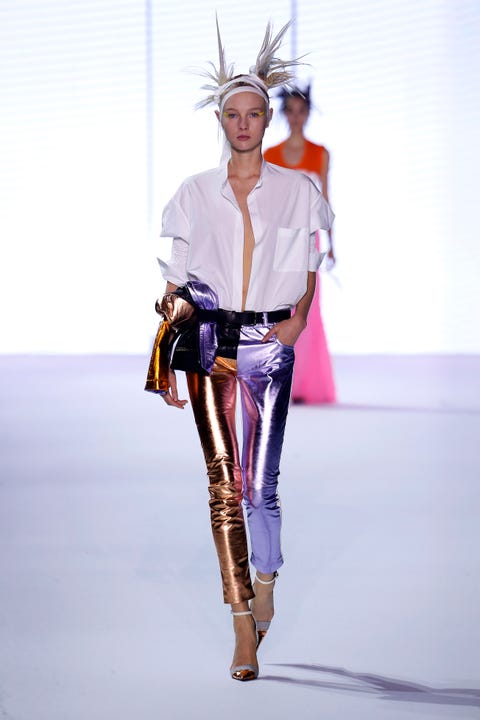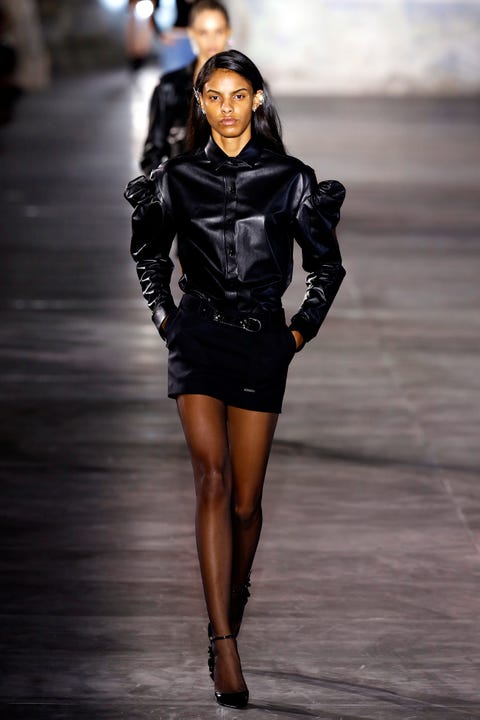 This content is created and maintained by a third party, and imported onto this page to help users provide their email addresses. You may be able to find more information about this and similar content at piano.io