25 Dresses That Will Walk the Red Carpet This Year if There's Any Justice Left in the World
Debatable, but one can still hope.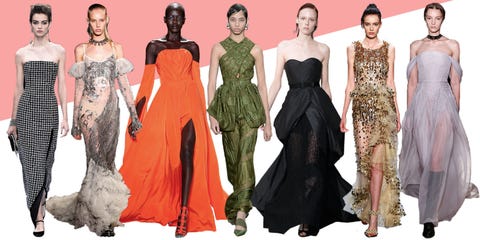 Getty, design by Betsy Farrell
Coming off last year, 2017 could give us a wedgie and steal our lunch money, and we'd still be like, "This is fine." But lower our expectations for the 2017 red-carpet season because who even has the heart anymore? NEVER. Here, 25 breathtaking dresses that will have their day, for if there were ever a time to peacock, it is now.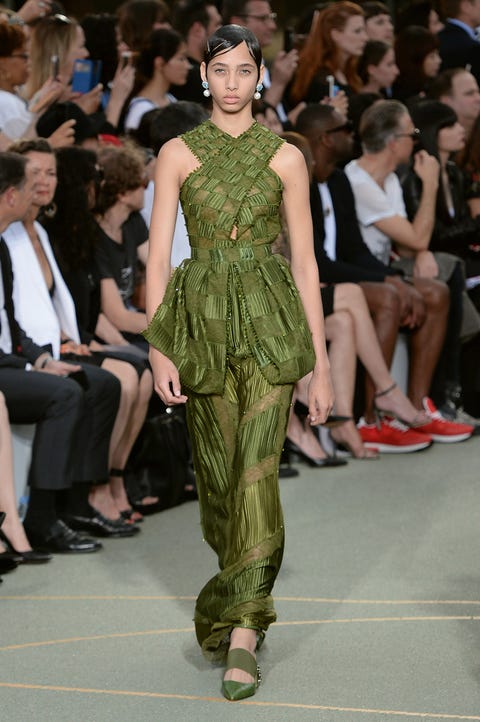 Givenchy
Because it is a truly great color and sort of looks like the dress Margaret Qualley freaks out in in that Kenzo perfume ad, which would provide endless chat-show fodder if it were to happen IRL.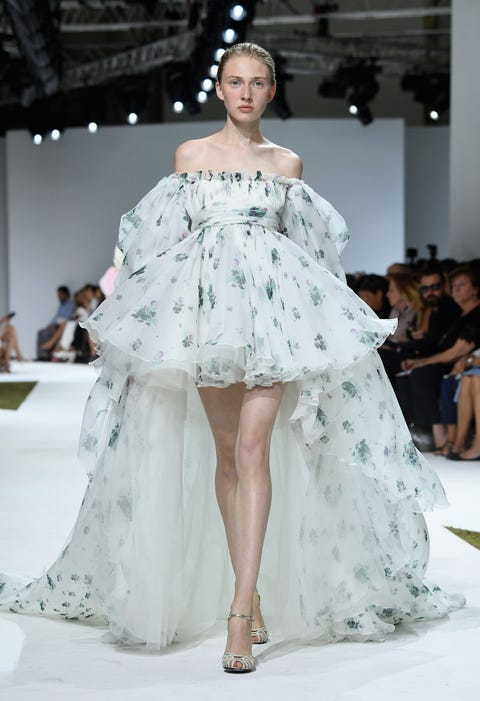 Giambattista Valli Couture
Like the best filmy, mullet-y, black-tie nightgown.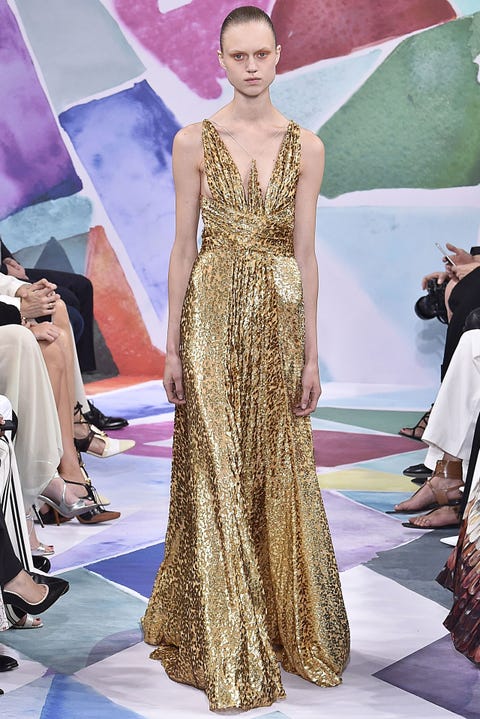 Schiaparelli Couture
This fits the must-be-shiny bill but also has a neckline you're not likely to see again at a networks awards show anytime soon.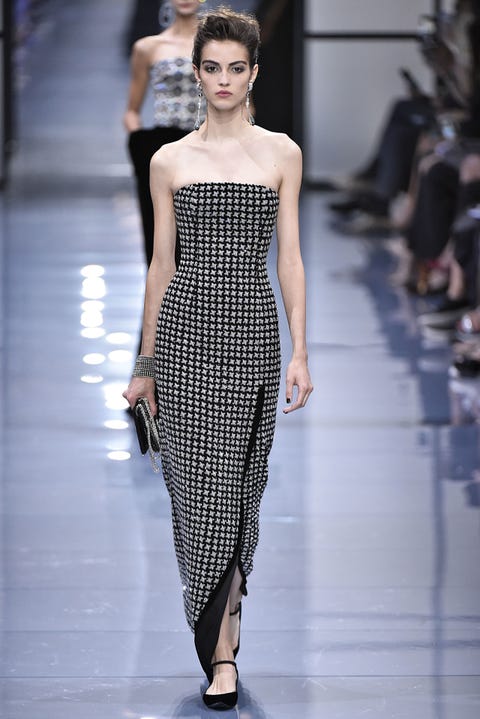 Armani Privé
Could absolutely see this sparkly houndstooth number on Elizabeth Debicki.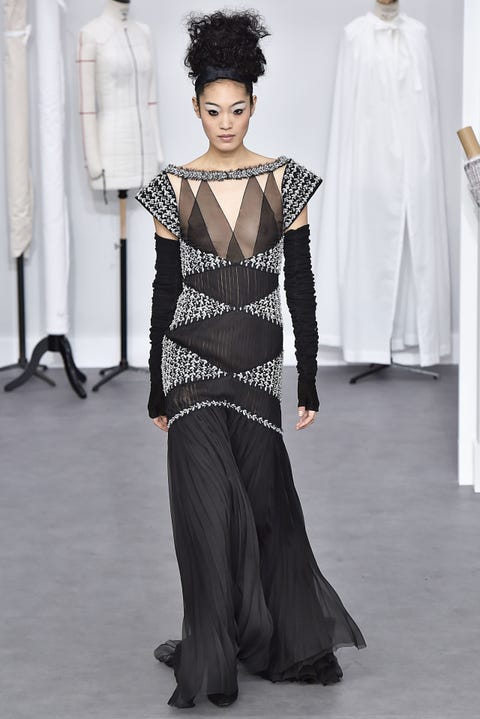 Chanel Couture
Hold your fingers over the fingerless opera gloves and that hair, and what do you get? A dress with interesting geometry Gwyneth Paltrow might wear.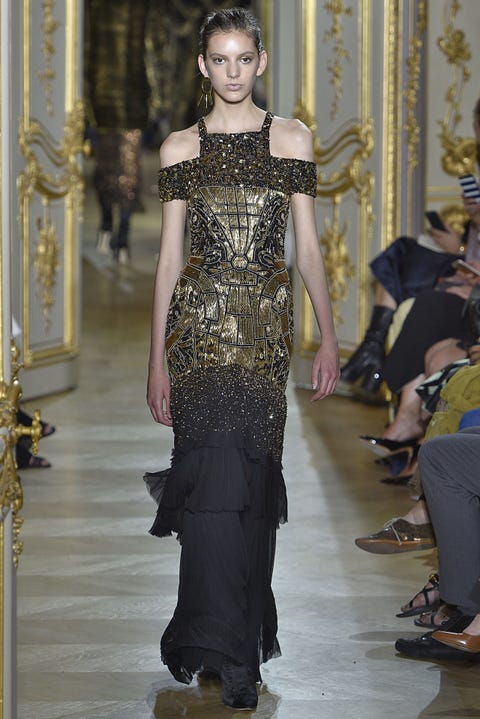 J. Mendel Couture
Cold-shoulder cutouts > strapless, trumpet-skirted everything.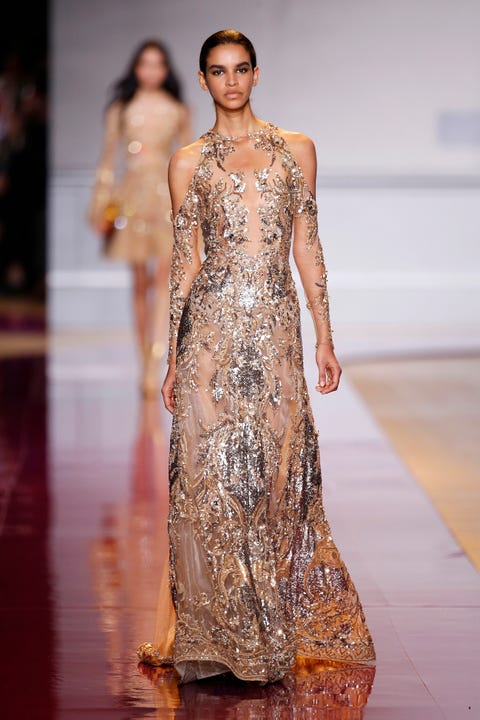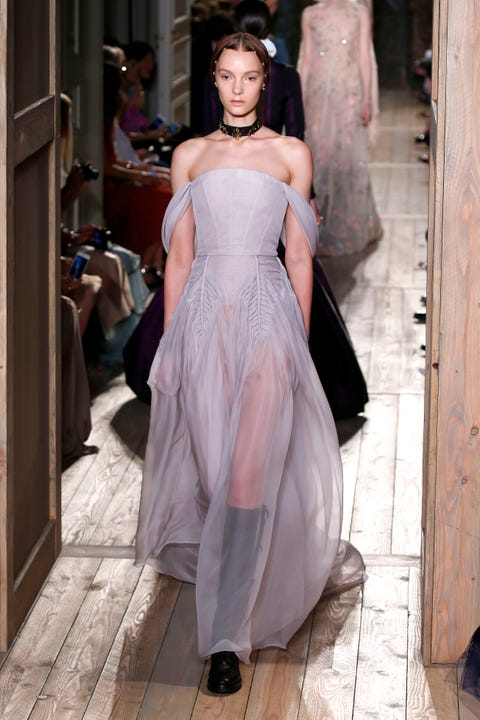 Valentino Couture
So romantic, so pretty on somebody with dark hair and a big award to collect. (Or just to present—we're not picky.)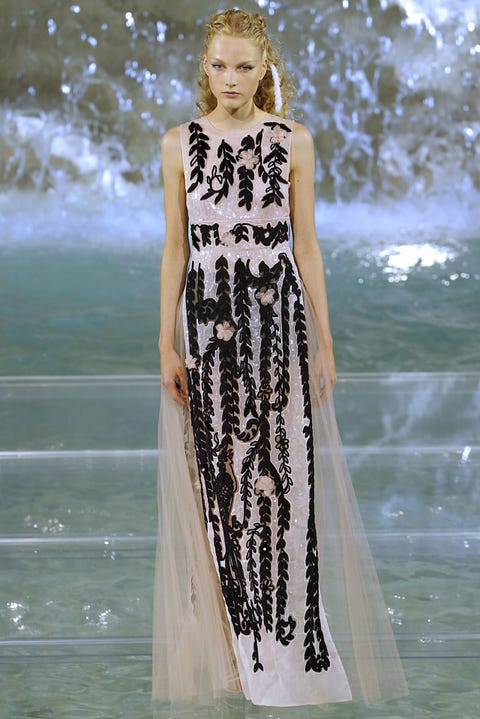 Fendi
Petition for more trains.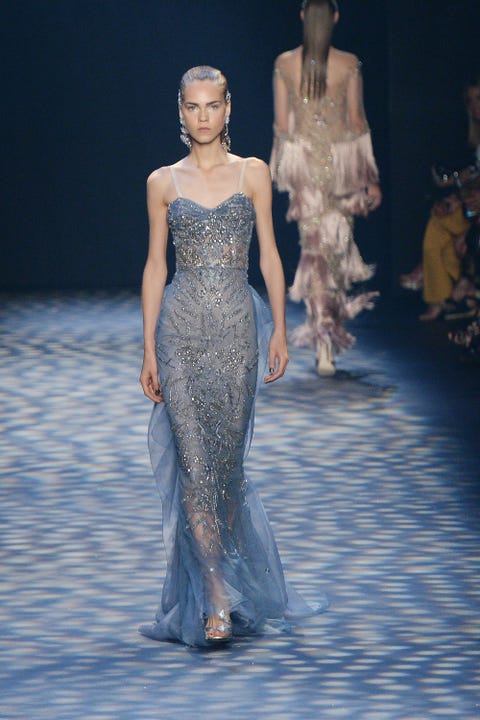 Marchesa
Hard to choose between the confections Georgina Champman and Keren Craig send down the runway each season, but this one straddles the line between clean and frou-frou (can't be too bulky for the cameras), while managing to not be too fairy-princess dress-up.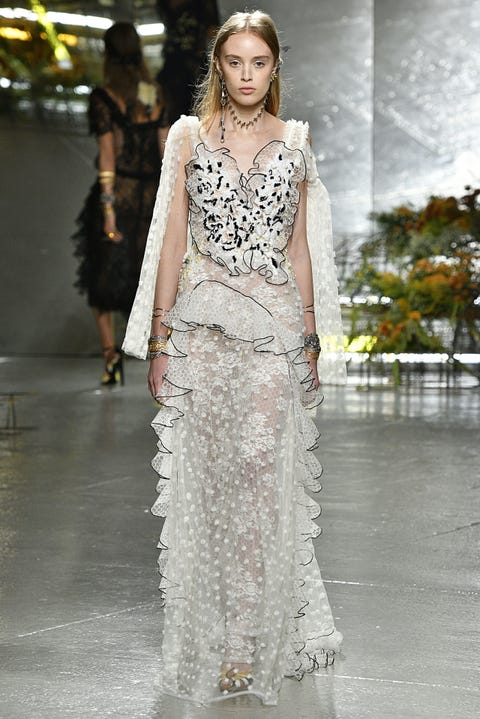 Rodarte
Kirsten Dunst wore the Rodarte Star Wars dress, so this could actually happen.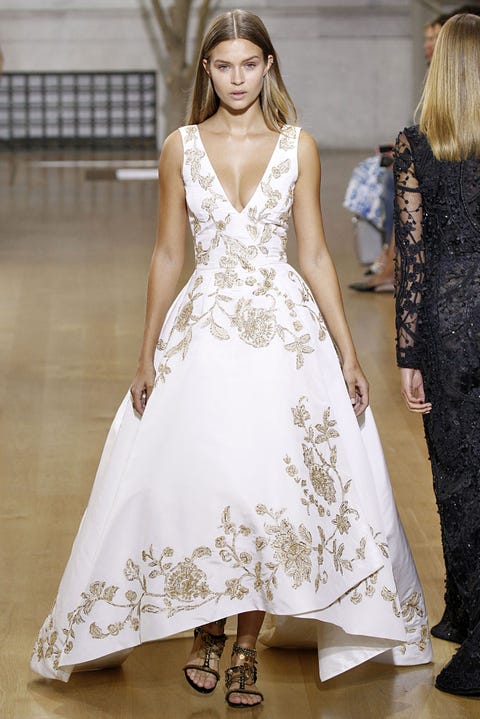 Oscar de la Renta
And you can already see the shoes, so Ryan won't have to ask the actress to lift up her skirt!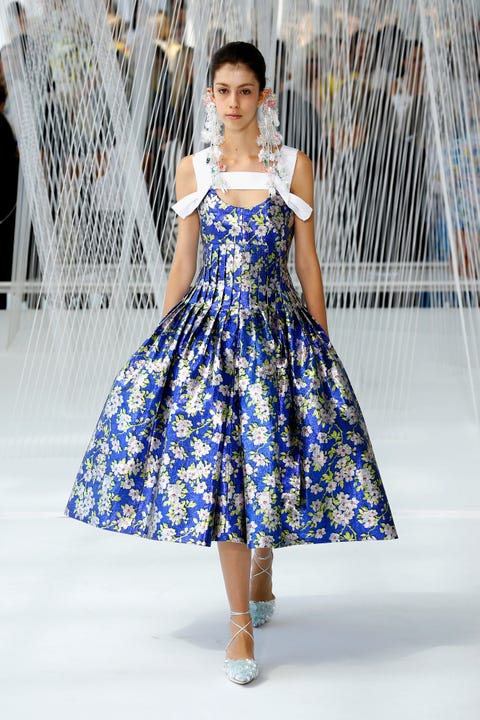 Delpozo
For someone young and looking to boost her fashion cred.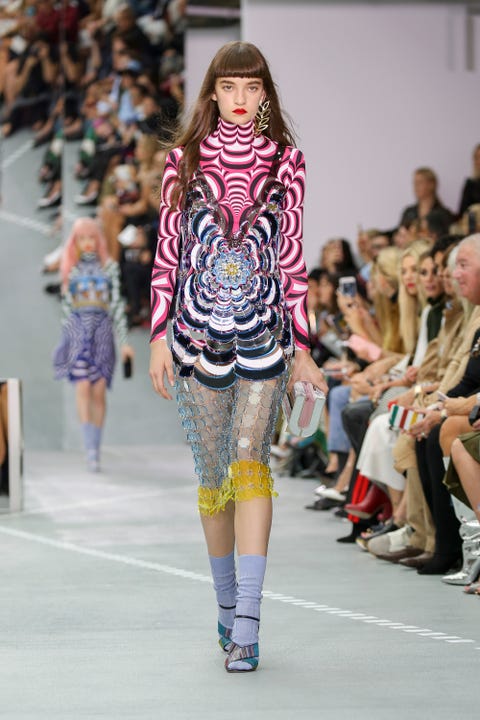 Mary Katrantzou
Turn on your imagination, and 1) remove the psychedelic roll-neck, 2) add more panels to take the dress to at least tea-length, and 3) find yourself with a potentially history-making Moment.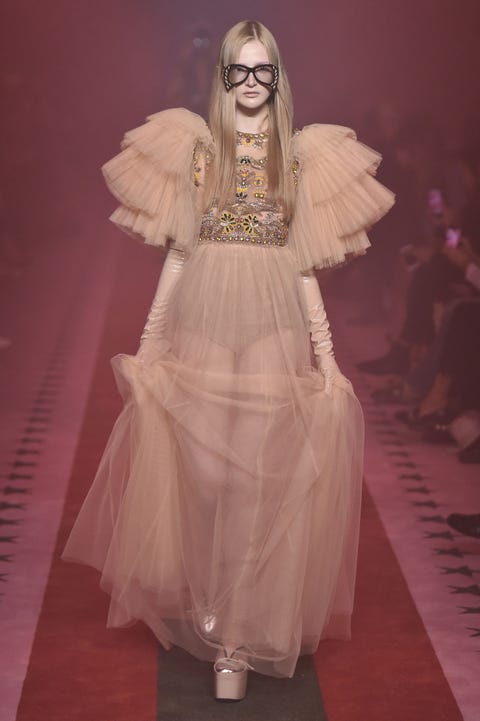 Gucci
It says "Elton" on the back and took 29 million hours to make, only a slight exaggeration.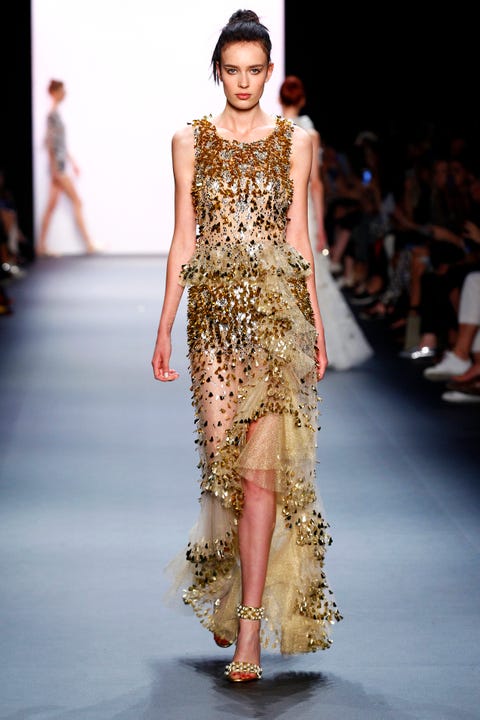 Jenny Packham
Spangles galore and an inventive skirt they'll love on Fashion Police the next morning.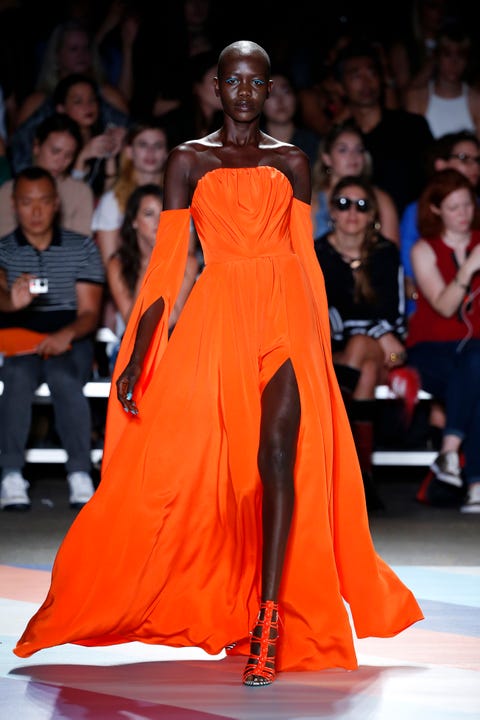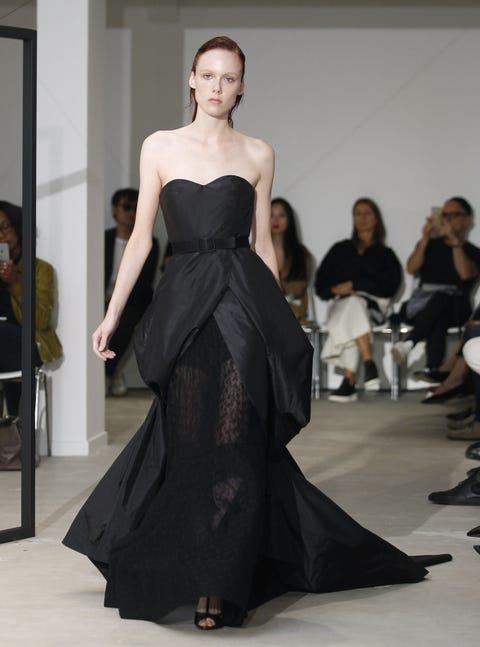 Olivier Theyskens
The man responsible for some pretty iconic Nina Ricci gowns is back designing under his own name, and look at that skirt—it deserves to be photographed, no?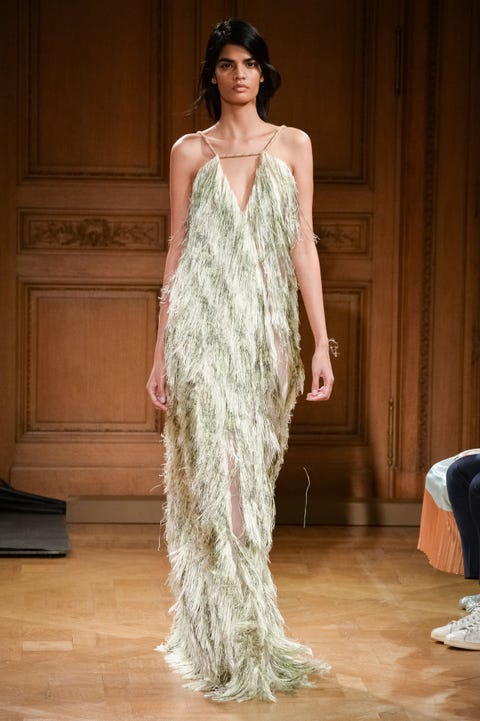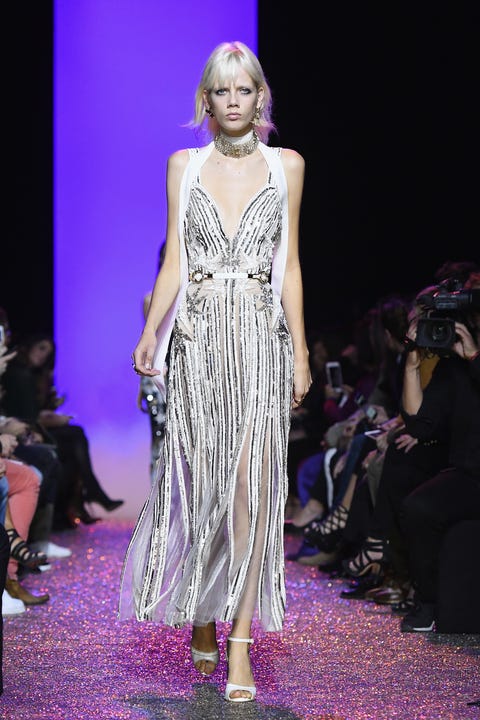 Elie Saab
Emma Stone might wear this starry, flapper-ish thing to one of the less straight-laced shows where they allow drinking and shenanigans.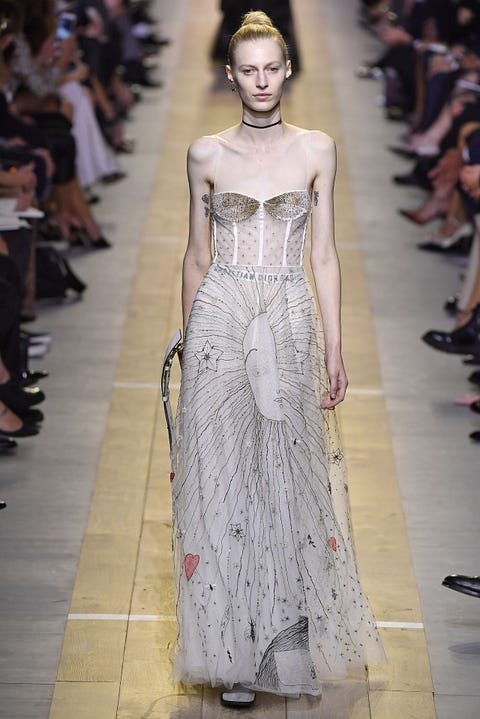 Dior
They've already started trotting out pieces from this collection, and there will undoubtedly be more than a few custom looks for brand VIPs, but this is still gorgeous.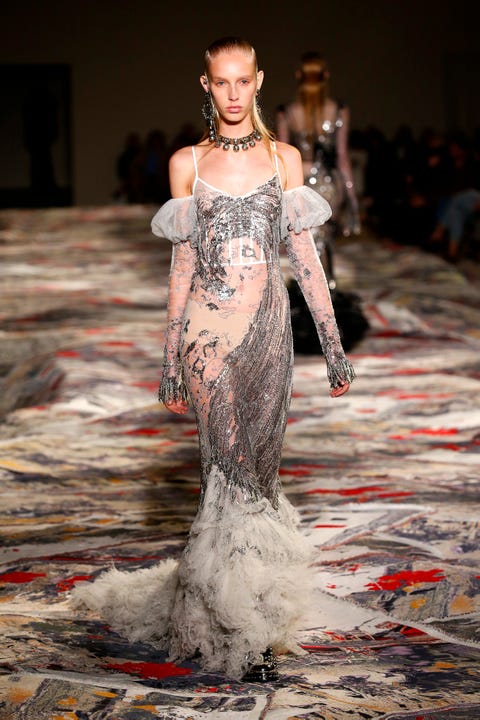 Alexander McQueen
It's meant to look like the wearer is emerging from the swirling sea foam. DONE.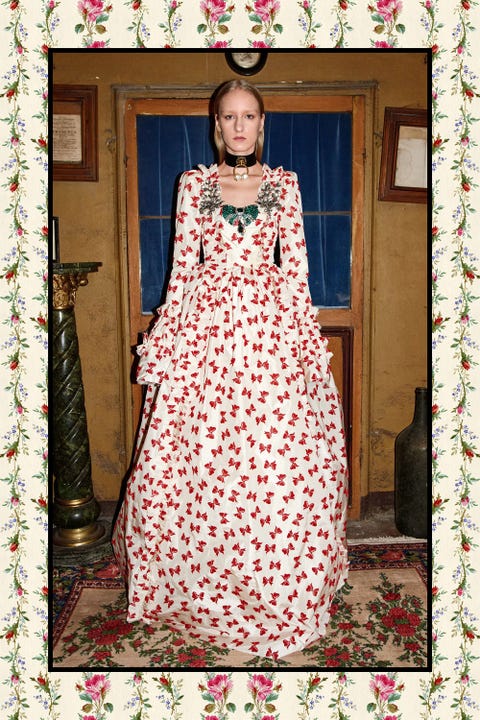 Gucci
Yeah, the Chloe Sevigny type who dared to attempt this would get slaughtered in the memes, but have you lived until you've been compared to an S&M Marie Antoinette?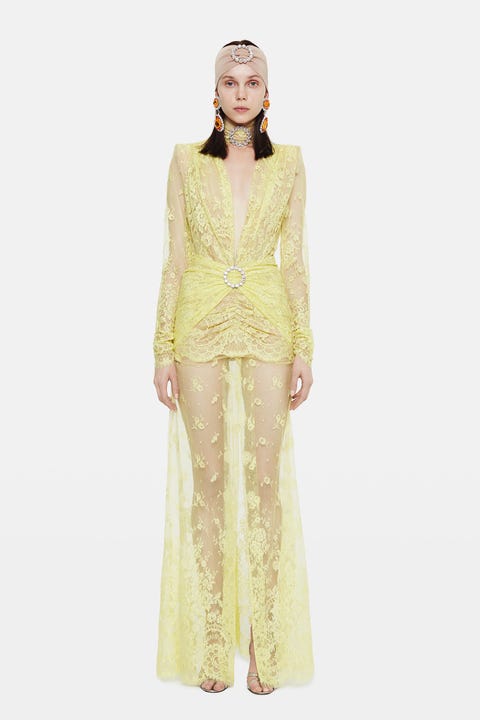 Alessandra Rich
Add a lining, top the only best-dressed lists that matter (the ones who appreciate sartorial courage, anyway).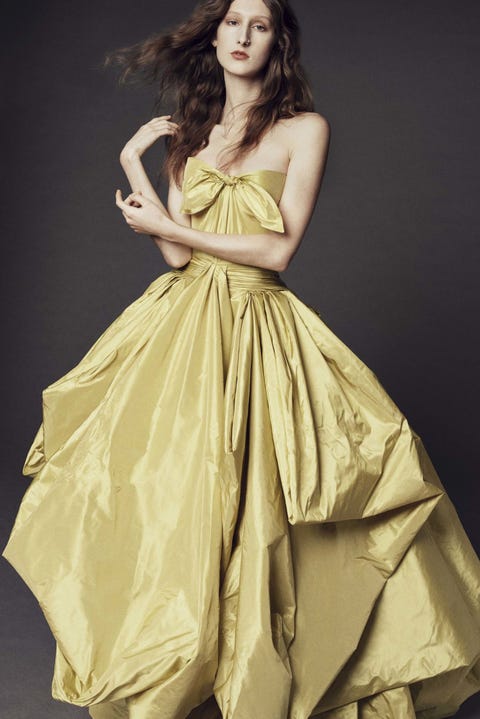 Zac Posen
To Emma Watson: Dare you.
This content is created and maintained by a third party, and imported onto this page to help users provide their email addresses. You may be able to find more information about this and similar content at piano.io