Proof the Gold-Dress Trick *Is* the Key to Winning an Oscar
Be the Academy Award you want to display in your bathroom.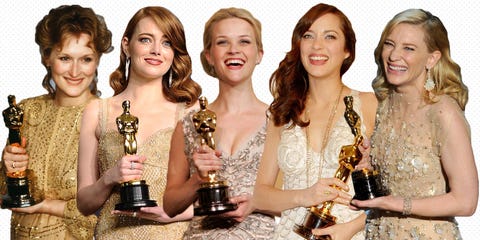 Getty, design by Betsy Farrell
Just about every year, someone arrives on the red carpet in a metallic dress, and somebody else makes the usual crack about "does she actually think dressing like an Oscar will win her one?" and manifestation and how woo-woo these Hollywood types are. But could it be real? An intensive visual investigation featuring seven Best Actress nominees right this way.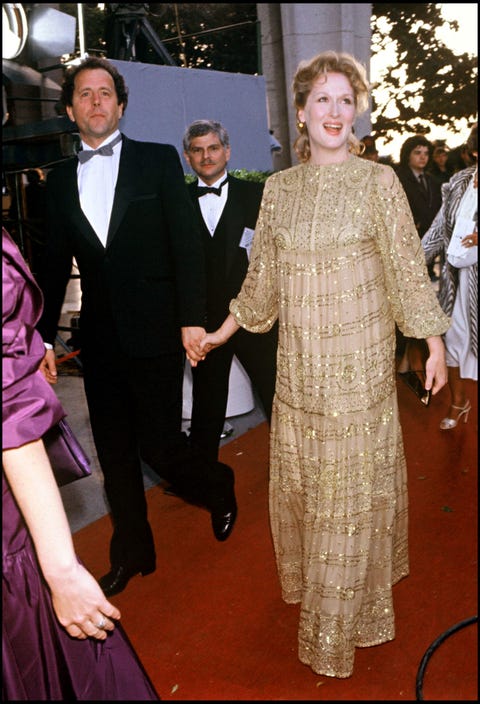 Meryl Streep
When: 1983
For: Sophie's Choice
Comments: This is glitzy but also like a caftan, which is chill. Like an Oscar on vacation in Maui. And for those interested, her hot date is Don Gummer.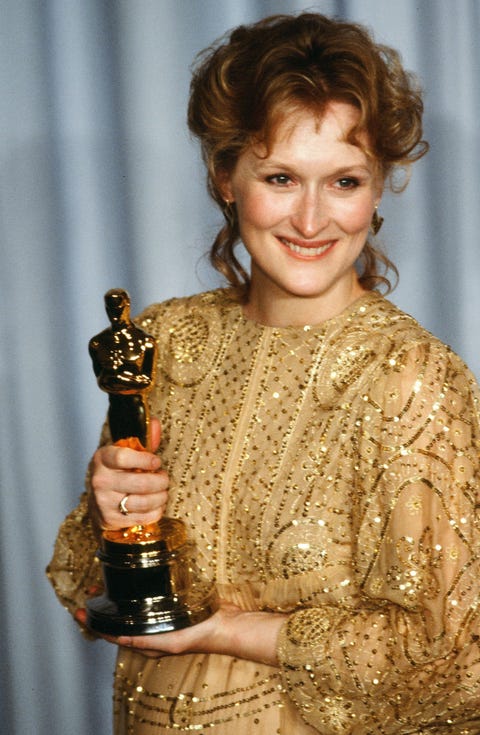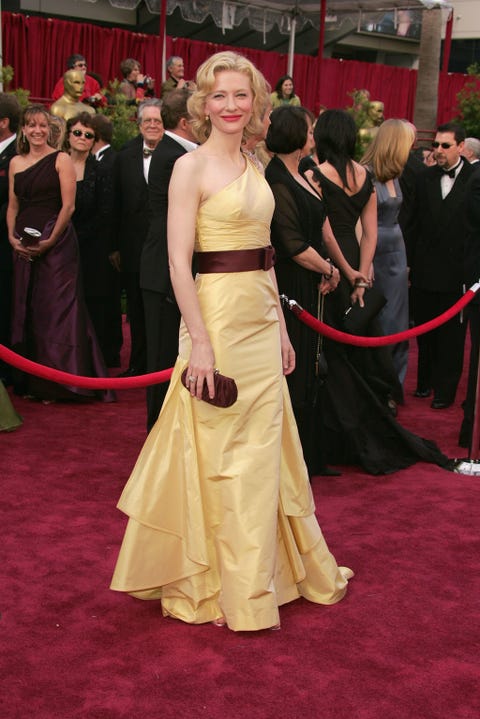 Cate Blanchett
When: 2005
For: The Aviator
Comments: The sculpted bodice of her bespoke, butter-yellow Valentino does skew rather statuette-y, but this is more one of those instances where everything is super thought-out: You can clearly see the 1930s reference, which is also a reference to the movie. Clever!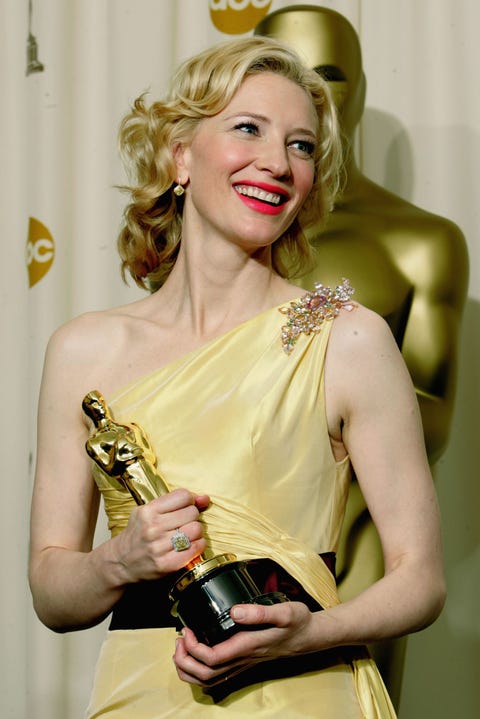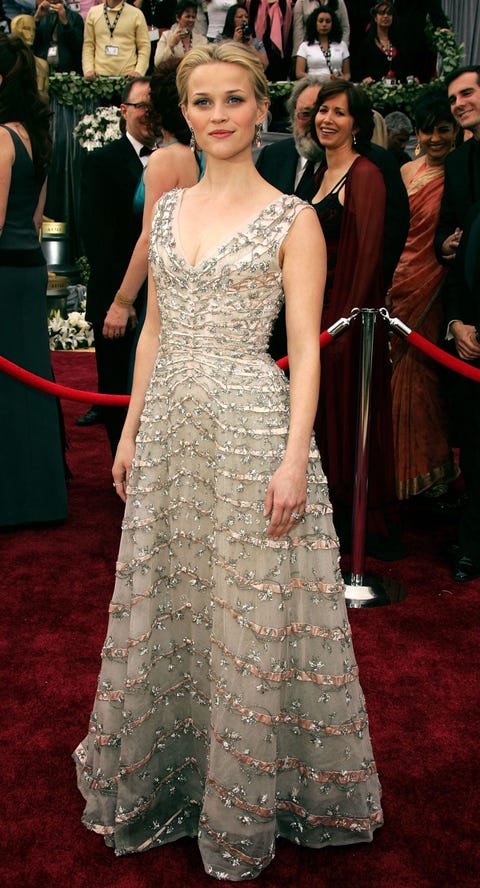 Reese Witherspoon
When: 2006
For: Walk the Line
Comments: It might read twinklier in photos than IRL, but that could just be the patina on this vintage Christian Dior. Which actually makes it more statue-like, whoa.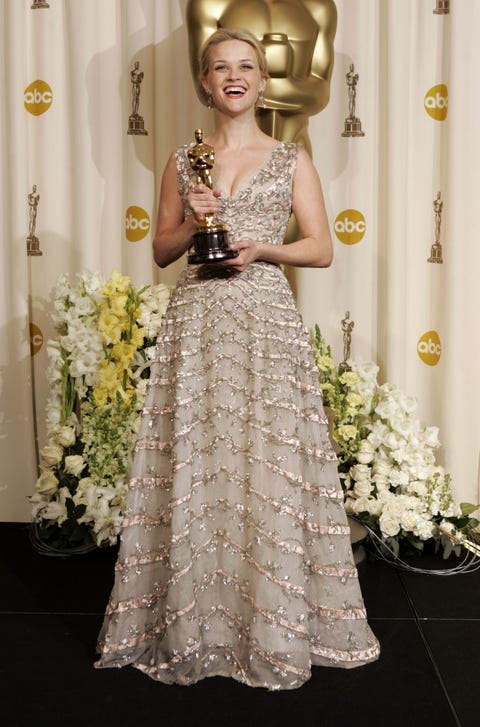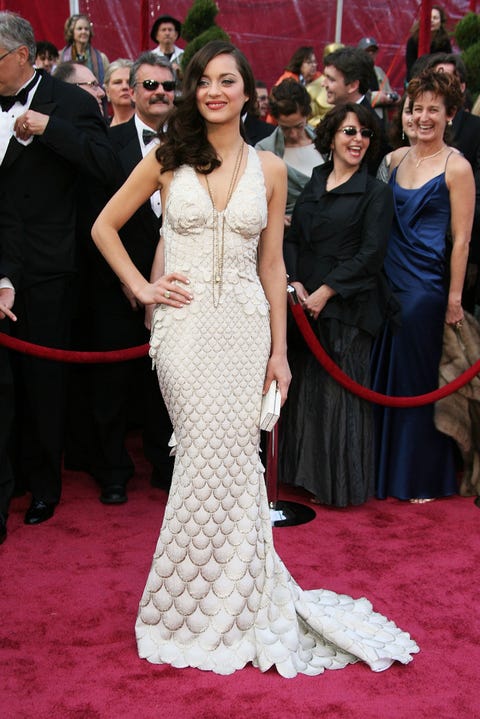 Marion Cotillard
When: 2008
For: La Vie en Rose
Comments: This mermaid-esque Jean Paul Gaultier is very sculpted, which in turn makes you think, "Wow, that little gold dude does have quite a sexy shape." (Don't think about it too much. Please.)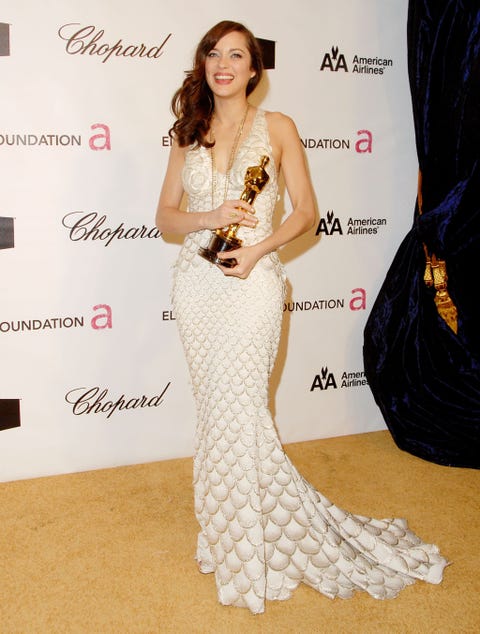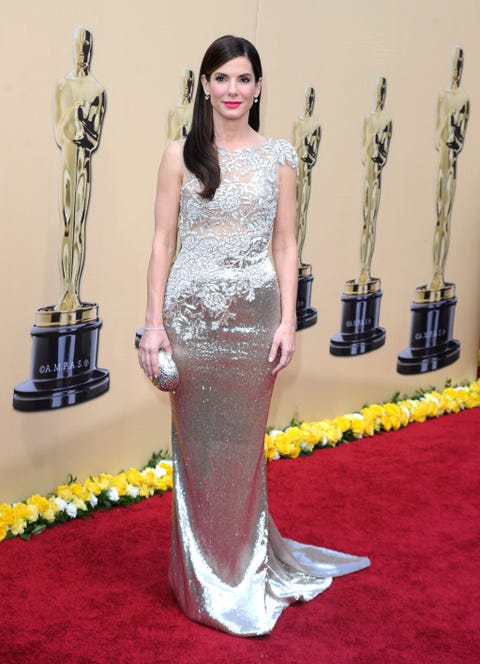 Sandra Bullock
When: 2010
For: The Blind Side
Comments: You can't un-think it, can you? This Marchesa is divine, though. (But also, who sees a film award and goes "Gee, that reminds me of my UNCLE?")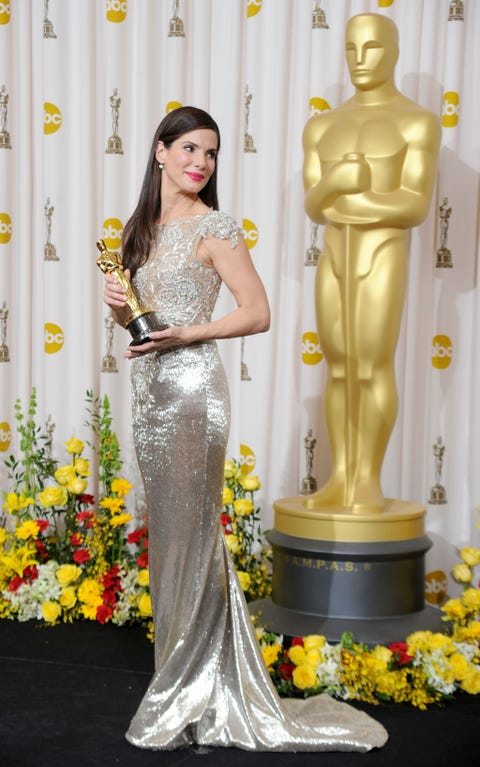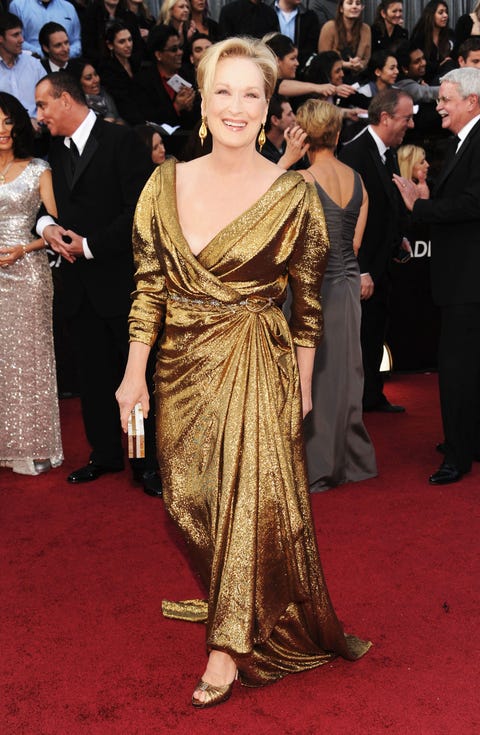 Meryl Streep
When: 2012
For: The Iron Lady
Comments: The thing is, if you wear any other metallic shade and you're up for a win, they will make this comparison. Even if your gold lamé Lanvin is more Greco-Roman than Buff Relative.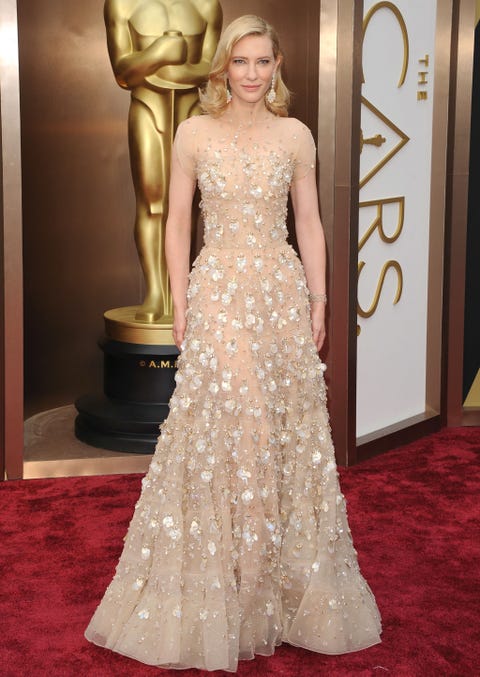 Cate Blanchett
When: 2014
For: Blue Jasmine
Comments: The definition of statuesque in Armani Privé, jeez.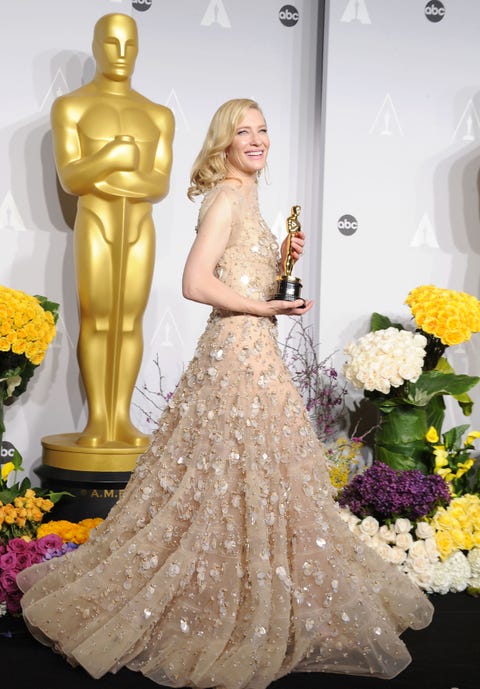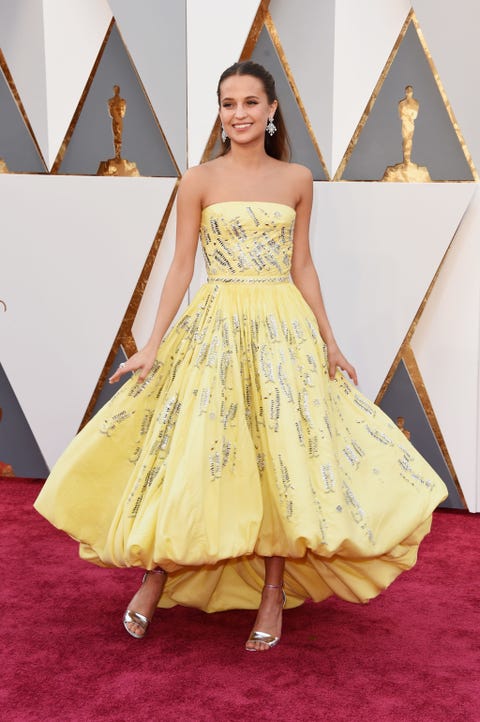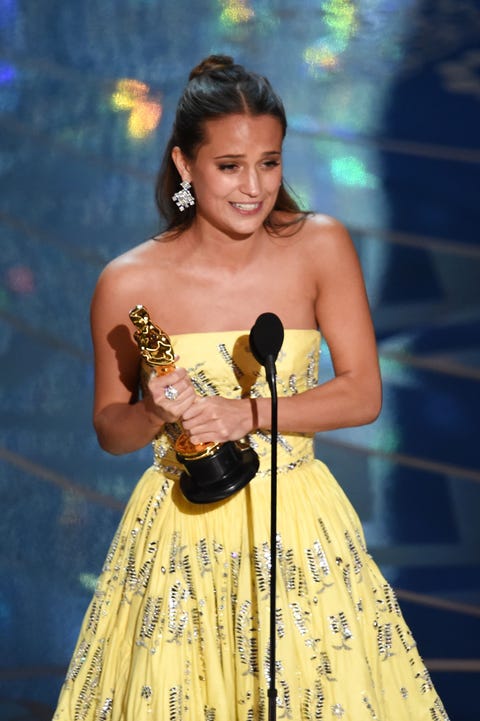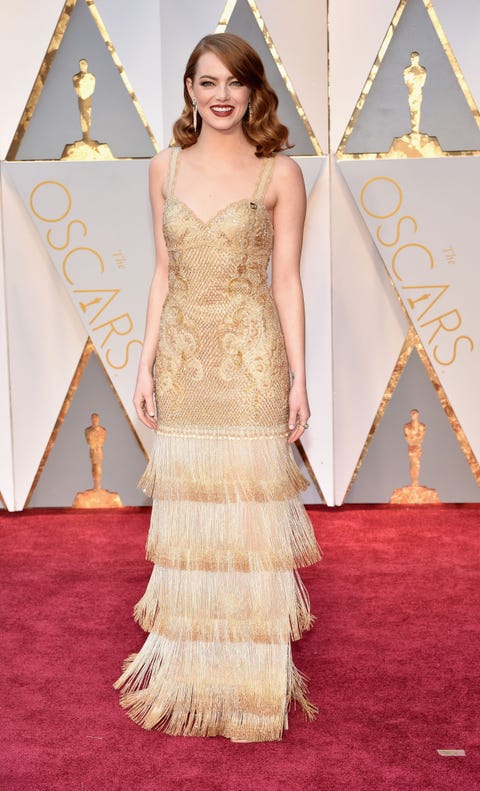 Emma Stone
When: 2017
For: La La Land
Comments: And in what might be the Oscar-iest cosplay yet, she dresses up in Givenchy couture, the fringe on which would make you weep.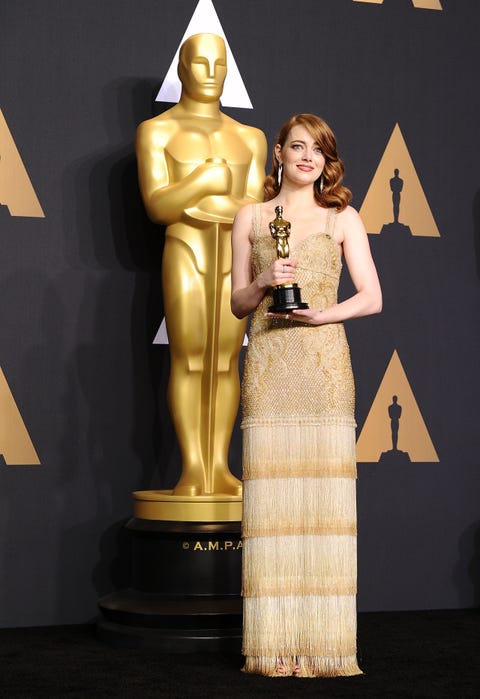 This content is created and maintained by a third party, and imported onto this page to help users provide their email addresses. You may be able to find more information about this and similar content at piano.io