25 Reasons the Pantsuit Is Un-Stuffier Now Than Ever
One nation, under tailoring.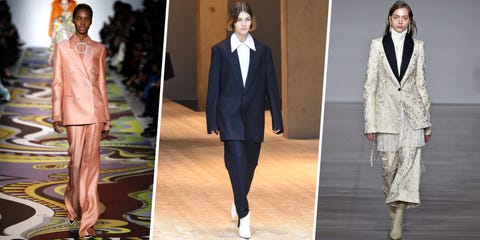 We may all have to start wearing ill-fitting foreign-made blazers (heels and body-con dresses for the girls) soon, so why not make the most out of your remaining sartorial freedom? Here, 25 fresh takes on the pantsuit, a symbol of what could have been and what still could be, if we try hard and stick together.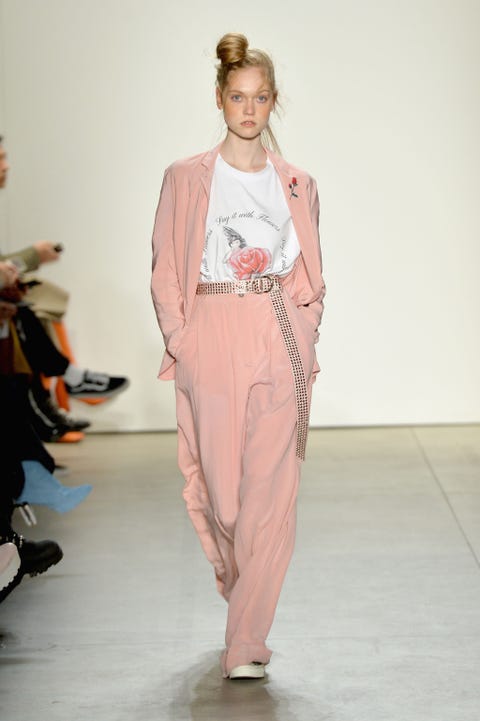 Adam Selman
The mood these days might call for something somber, but why not stick it to the man with pink?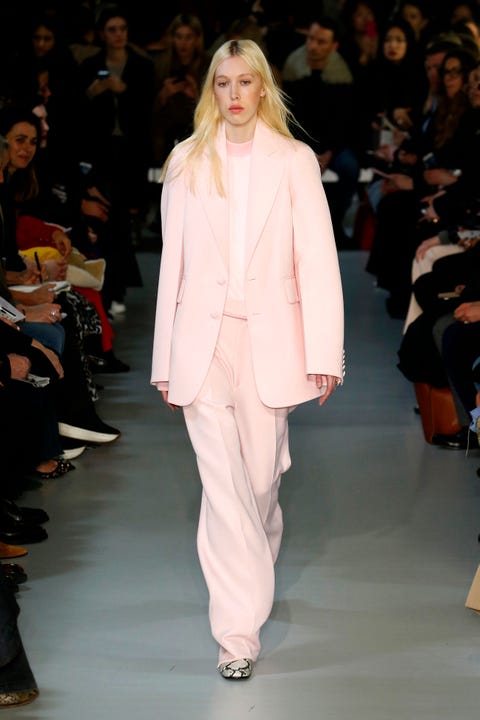 Joseph
Slouchy is the way to go...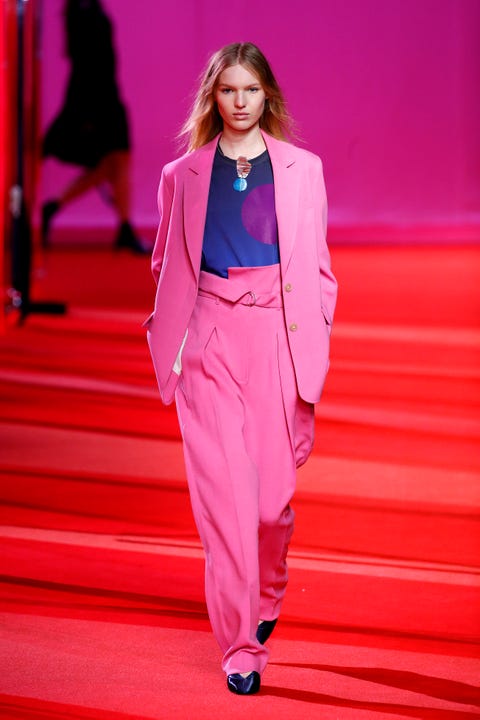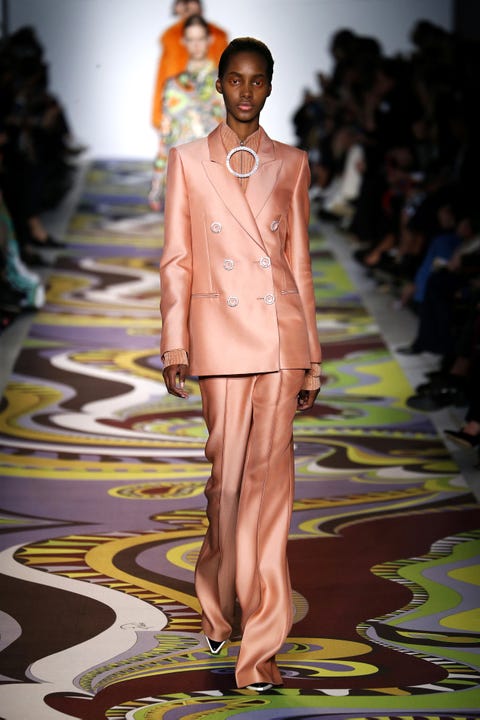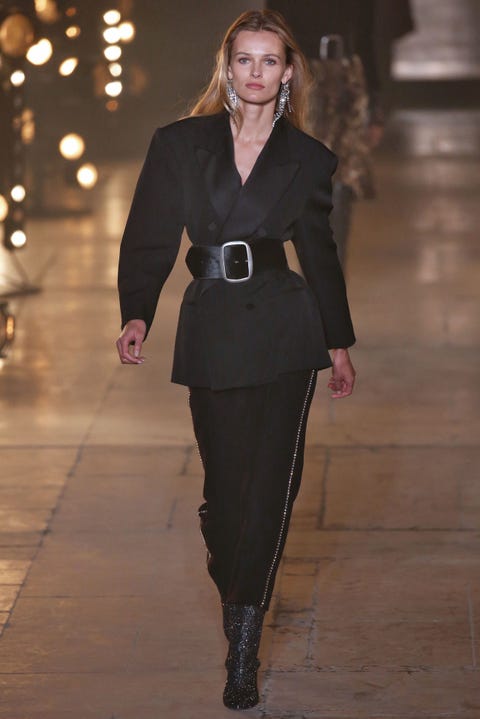 Isabel Marant
No one could blame you for wanting black, though, this one being more swashbuckling than corporate...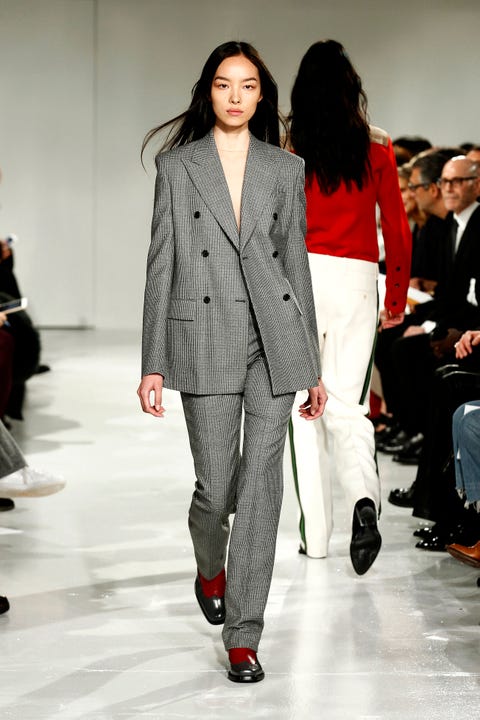 Calvin Klein
Or gray banker pinstripes.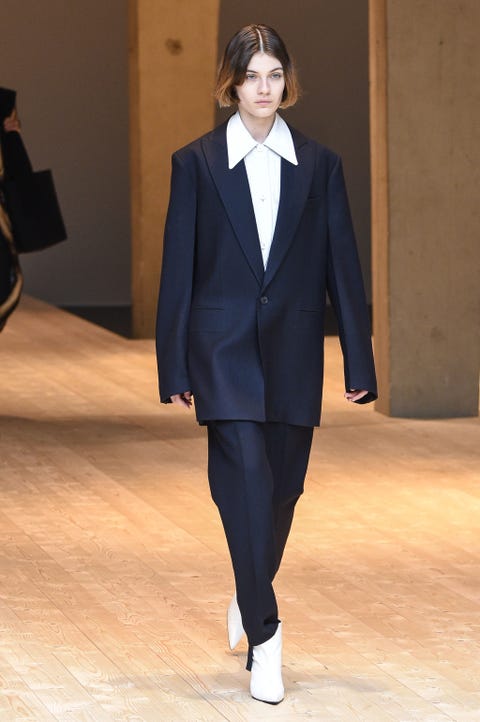 Céline
But play with proportion, turning of the volume here...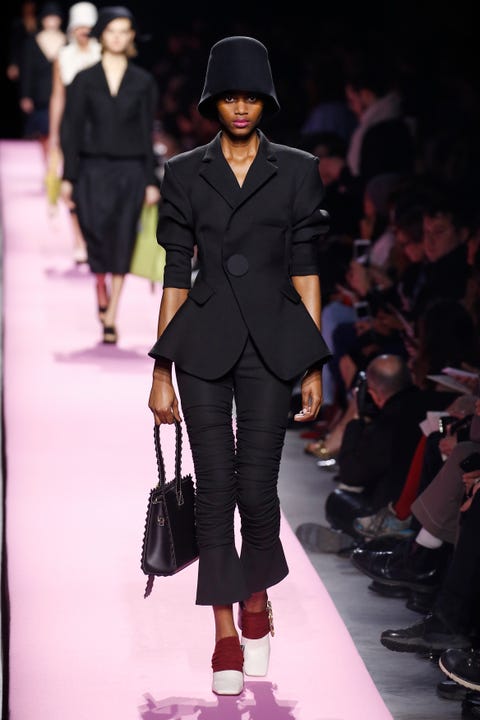 Jacquemus
Cropping the sleeves and adding a peplum and a kick flare there...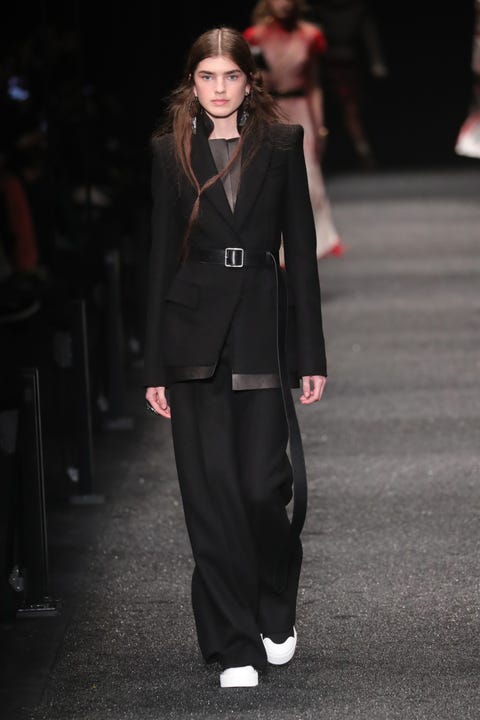 Alexander McQueen
Slouching the pants and bringing the hem down there...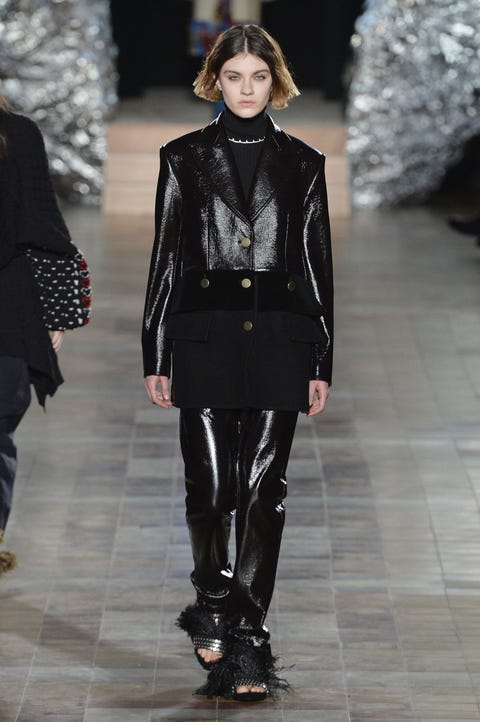 Sonia Rykiel
Or redoing the whole thing in leather here...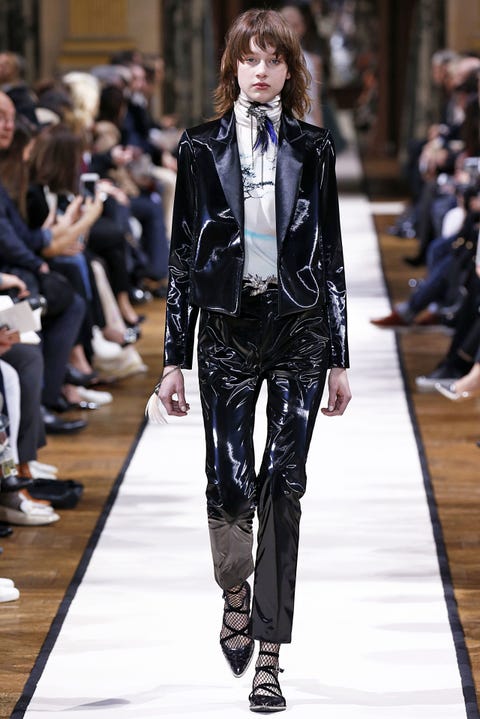 Lanvin
*Or* going for bad-gal vinyl here.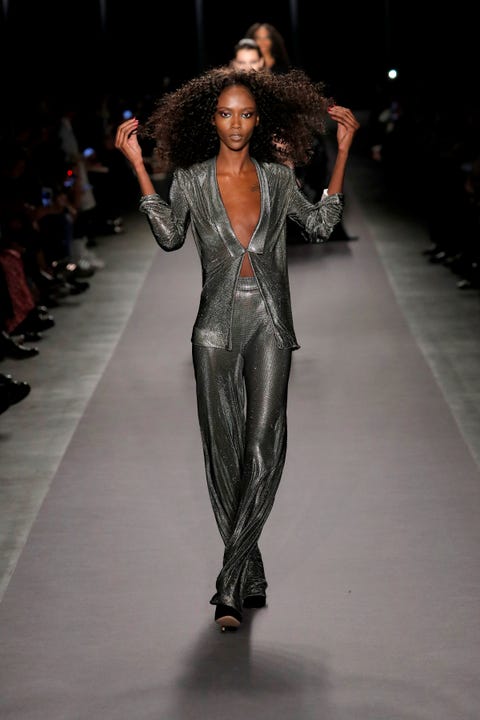 Brandon Maxwell
Today's pantsuits are also ready for anything, from the discotheque...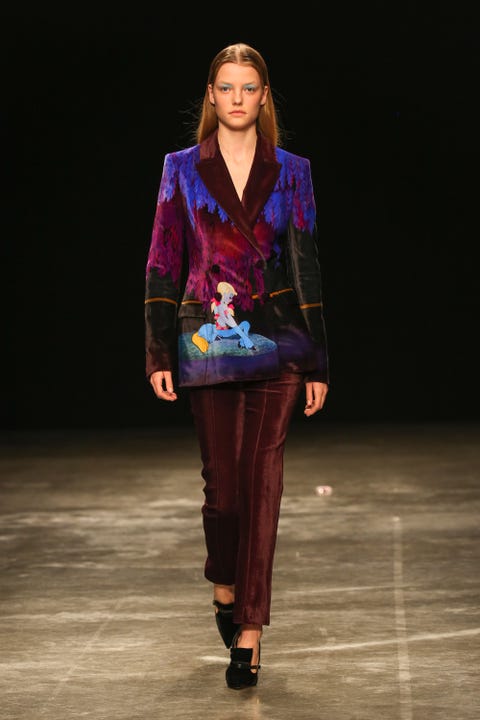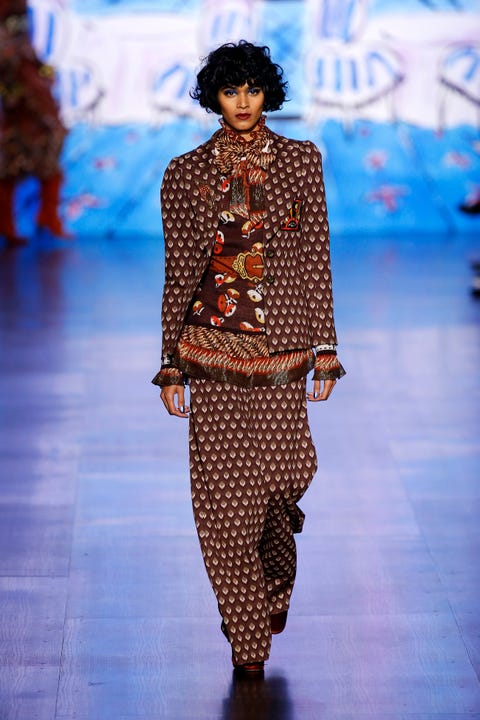 Anna Sui
To a convention of former hippies...
Dolce & Gabbana
To a Sicilian bullfight...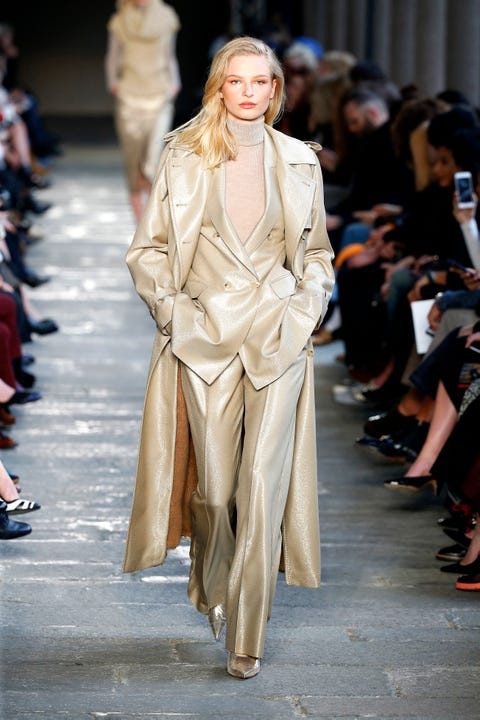 Max Mara
To deplaning from your private jet to hordes of fans waiting on the tarmac.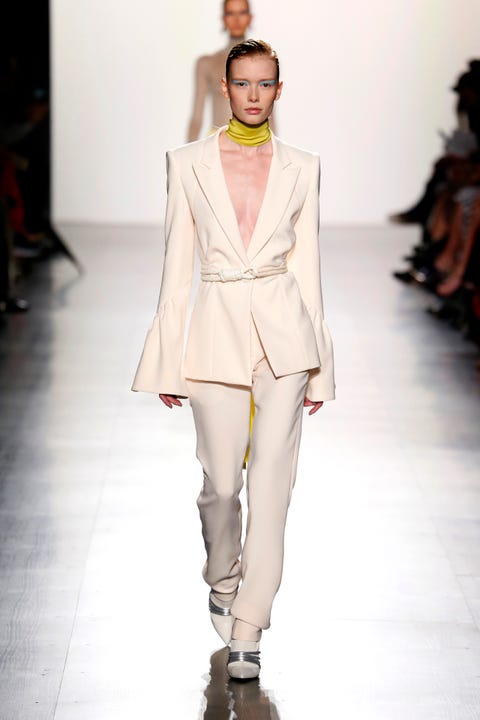 Prabal Gurung
And ICYMI, they come in every color of the rainbow now. Here's plunging, full-sleeved ivory...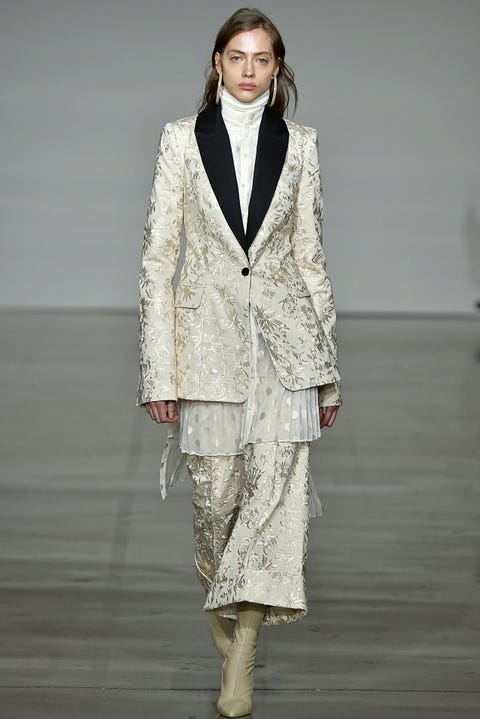 Zimmerman
Silvery brocade (with culottes!) one of the Louis would have upholstered a couch with...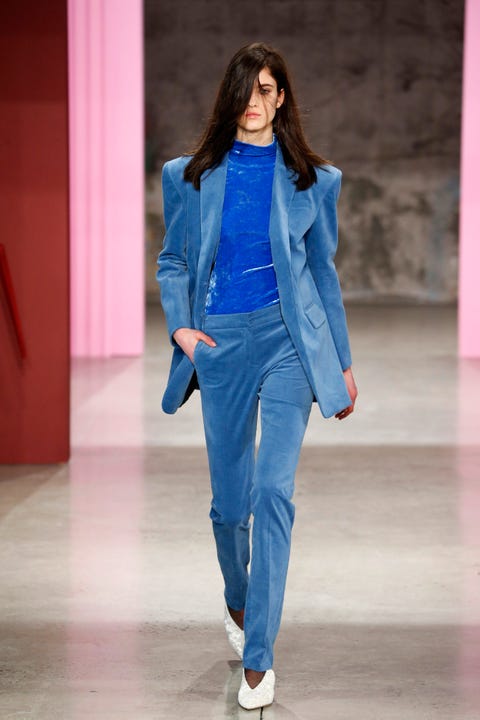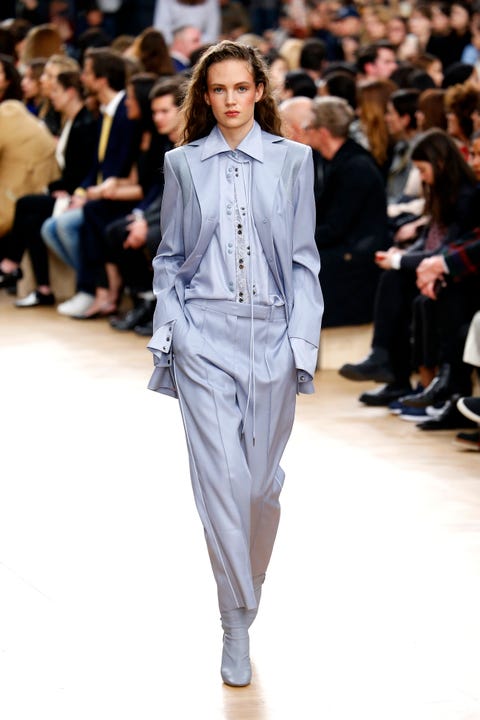 Nina Ricci
Powder blue, fit for a dandy...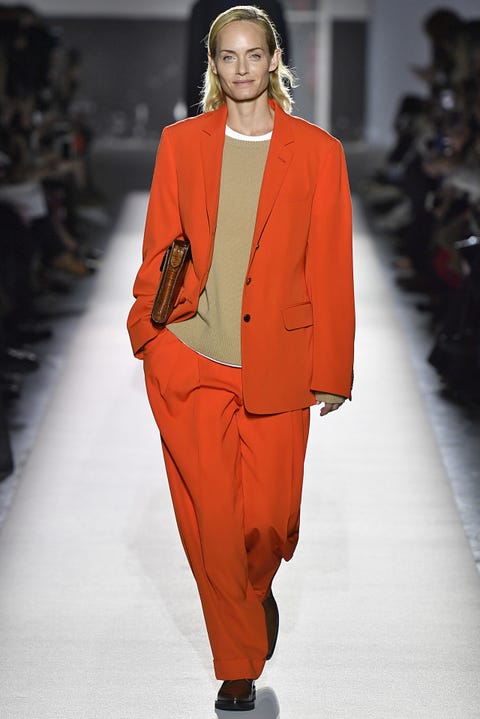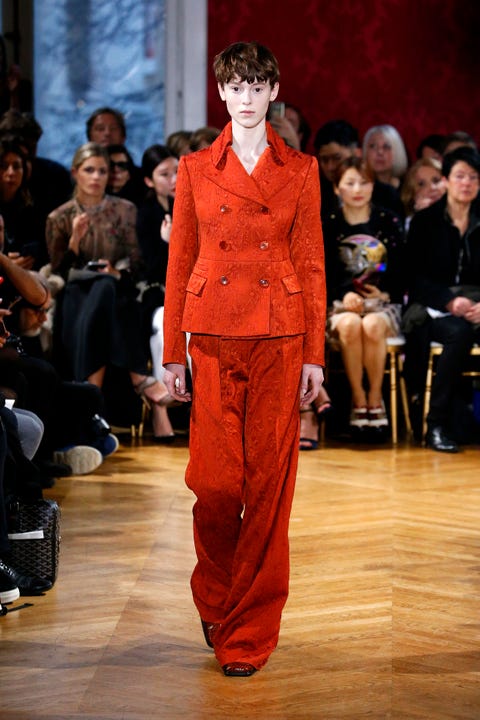 John Galliano
And another orange that's been left in the oven a bit longer.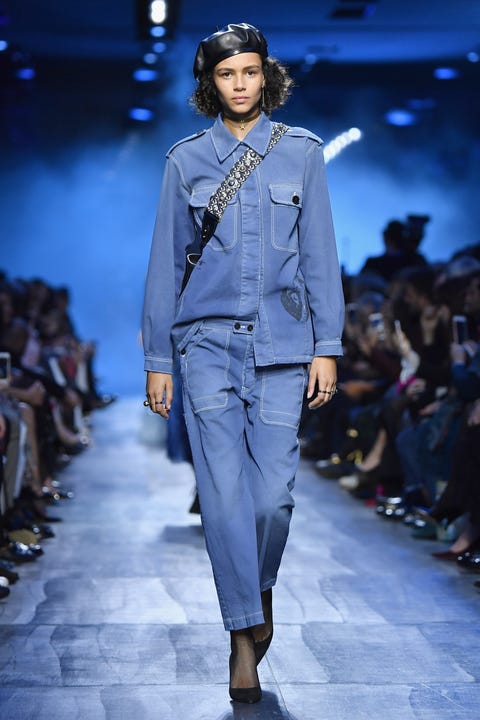 Dior
And on the more classic end of things, we've got this militant-inspired set.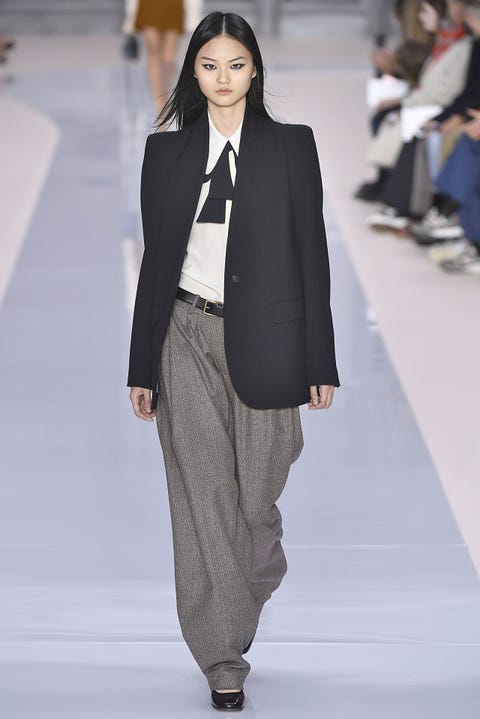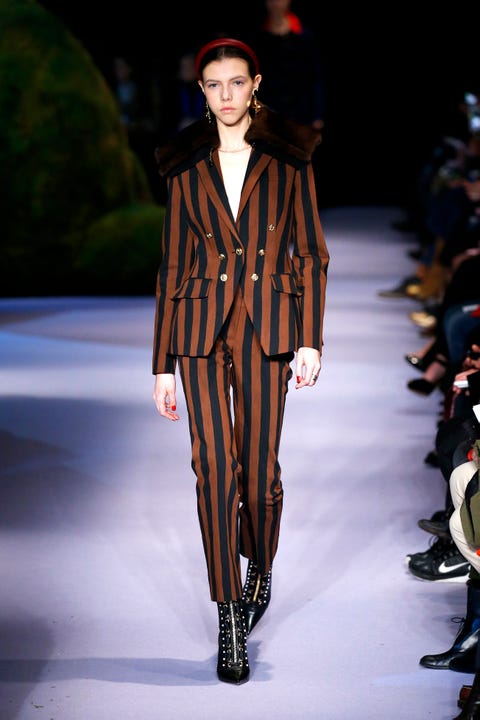 Altuzarra
But in the end, it's all about rolling your sleeves up—and topping it all off with a headband.
This content is created and maintained by a third party, and imported onto this page to help users provide their email addresses. You may be able to find more information about this and similar content at piano.io