12 Swimsuits for Every Body Concern (Though You've Really Got Nothing to Worry About)
Neoprene as extra self-assurance.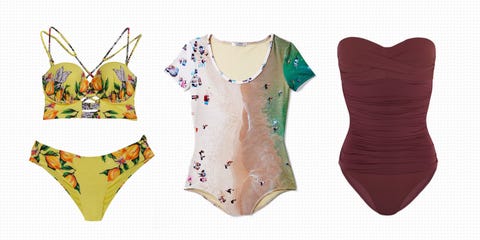 Courtesy, design by Betsy Farrell
Take one (1) body, add some sand to lay it on, and ta dah! Beach body, complete. But should you feel any lingering vestiges of too much hygge and too little HIIT, here are 12 swimsuits that are better than real-time Photoshop. (Hint: A little pretending-you're-J.Lo goes a long way too.)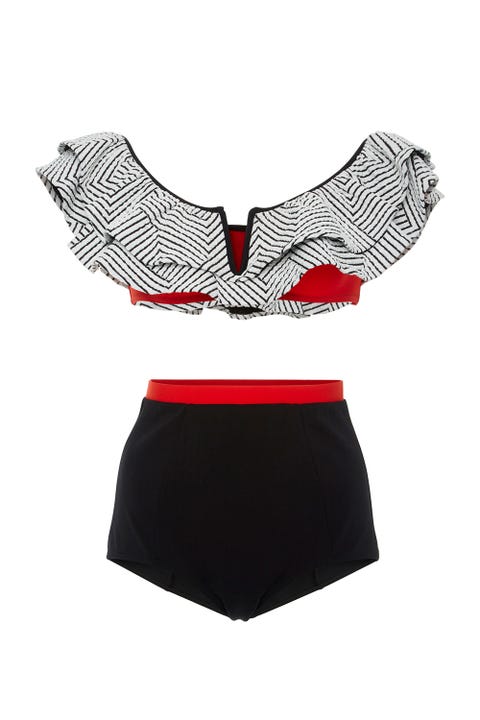 Dislikes Upper Arms Even No Matter How Many Pushups She Does
The sort of strong-shouldered fluttery look non-aquatic fashion also loves to distract from your least-favored limbs.
$500, modaoperandi.com.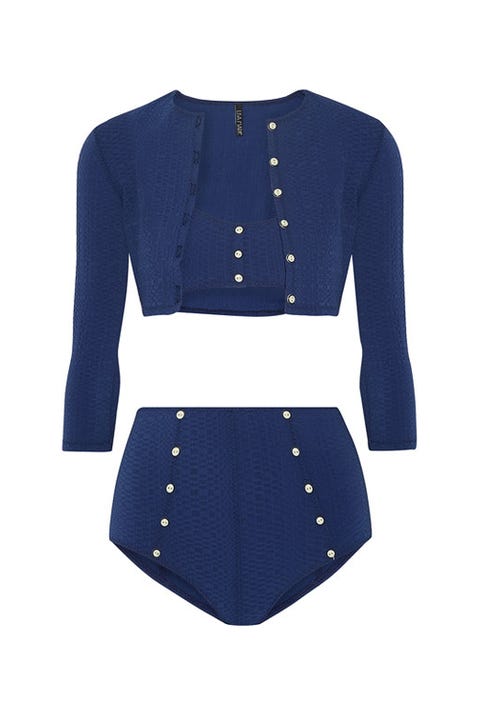 Dislikes Her Arms Even More Strongly Than the First Girl
A cardigan? At the beach? Consider it a Vampire Weekend tribute *and* a surefire way to be the Only Girl.
$595, net-a-porter.com.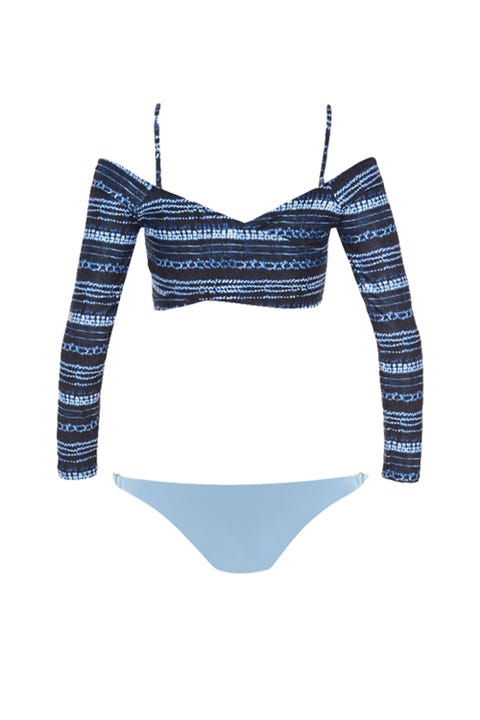 Dislikes Her Arms the Most but Into Her Collarbone
Another IRL-fashion-inspired lewk that emphasizes a body part most of us are weirdly proud of.
Top, $125, lspace.com; bottoms, $84, lspace.com.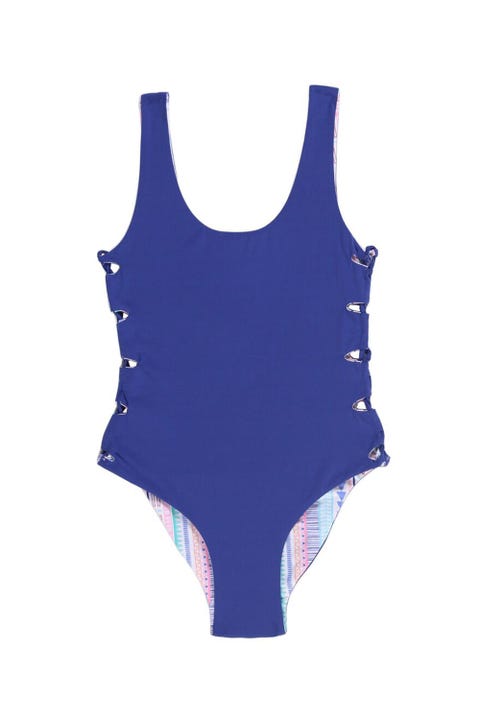 Only Wears One-Pieces—Ever
Whatever reason your therapist gave you, this guy turns inside out to reveal a mega-fun print, so you get two in one.
$268, lportswim.com.
Still Coming to Terms with Having a Smaller Chest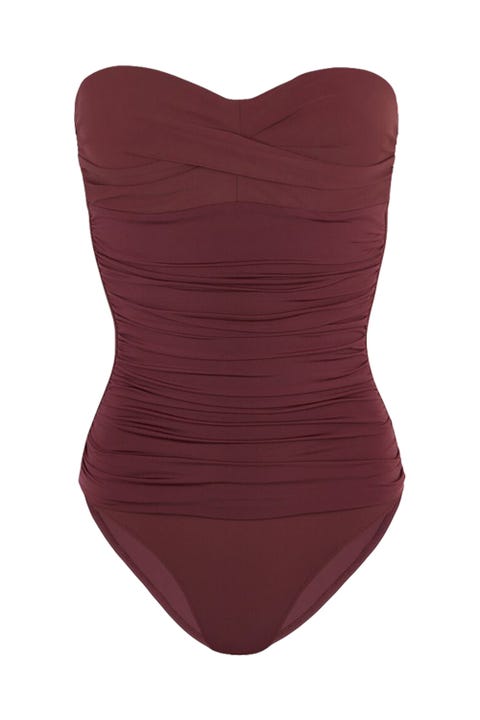 Still Coming to Terms with Having a Larger Chest
Clever ruching balances your silhouette out while alluding to those long-lost days of poolside glamour.
$295, heidiklein.com.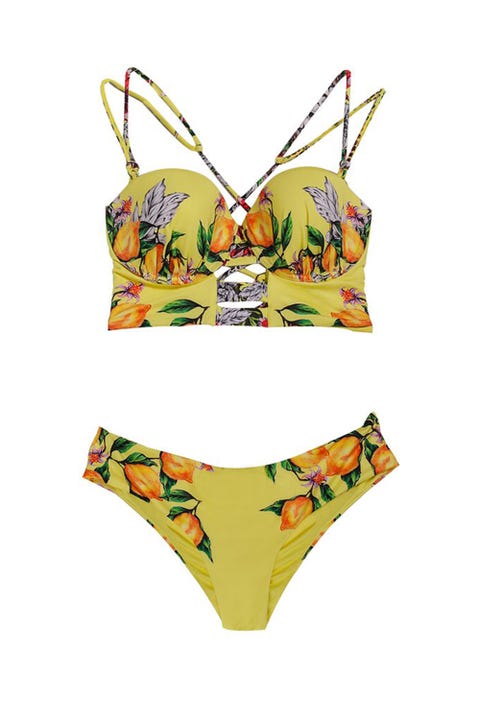 Looks at Gisele's Legs and Sighs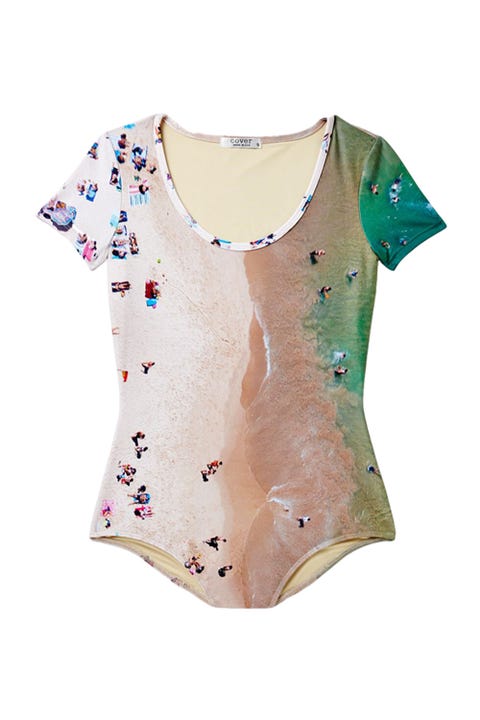 Would Rather Not Be at the Beach, TBH
But the print says, "Fine, I'll go along with it even if I'm wearing a rash guard, which is more clothing than 89 percent of the other people here."
$290, info@coverswim.com to buy.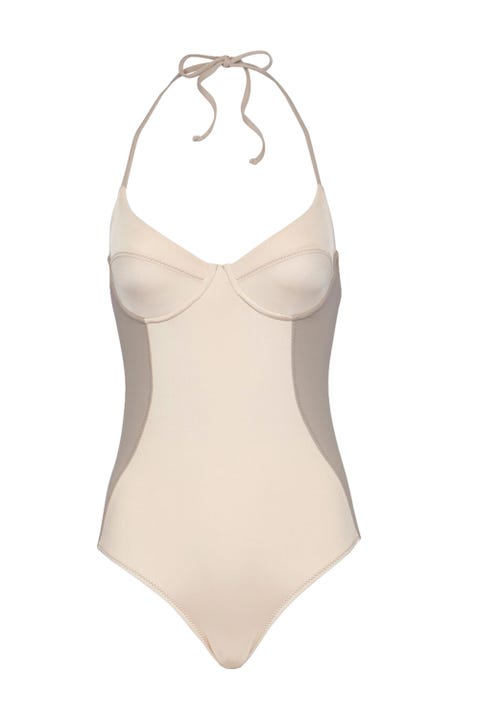 Thinks All Those Side-Planks Aren't Doing Anything for Her "Love Handles"
That's why we have waist-whittling color-blocking, darling.
$273, korewear.com.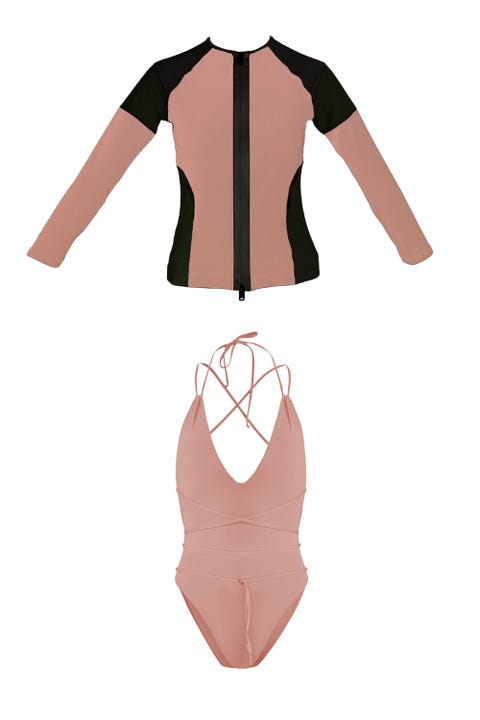 Would Hold Inflatable Unicorn Over Her Stomach the Whole Day if That Weren't Weird
More sculpting illusions, more layering, less tummy.
$300, leswim.it.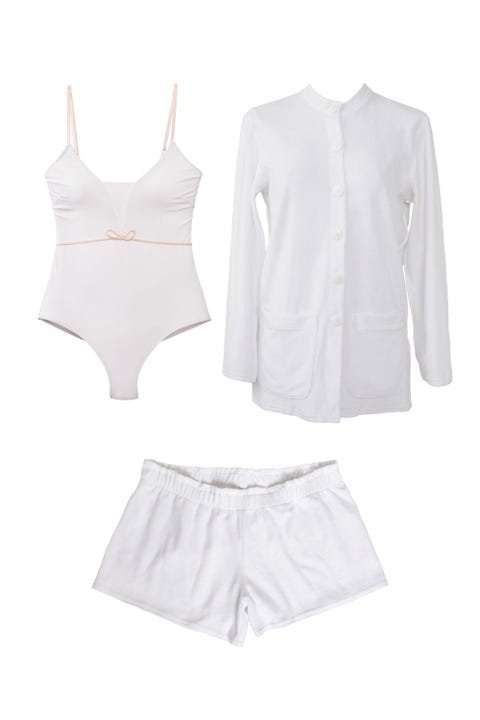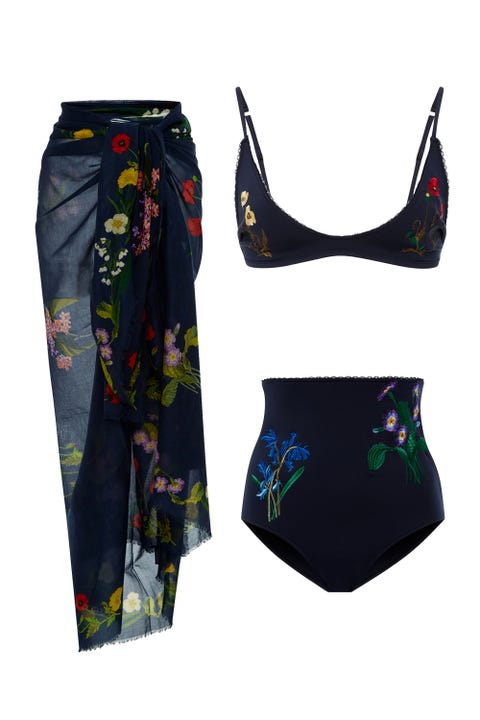 Can't Even Say "Bum" Around Her
This content is created and maintained by a third party, and imported onto this page to help users provide their email addresses. You may be able to find more information about this and similar content at piano.io