5 Things Celebrities Wearing Face-Obscuring Neck Frills Look Like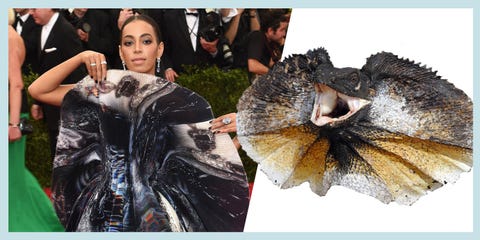 If we have learned anything from the end of 2016/beginning of This Year of Our Collective WTF-ness, it is that anything has meme potential. Salt. Excel spreadsheets. Meryl (always). But what about celebrities in neck frills, the most random micro-trend to emerge maybe ever? We test their internet-iness with five comparisons (to start) below.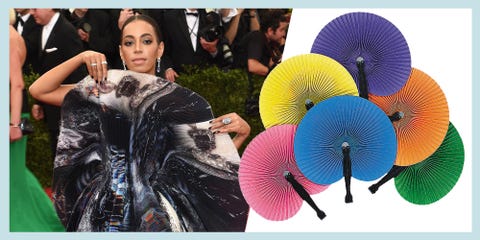 It was the 2015 Met Gala. Giles Deacon made this solar-system-y dress, the likes of which we'd never seen before...unless you've encountered one of these hand fans in the wild.
2
Potato Chips (Specifically the Kind with Ridges)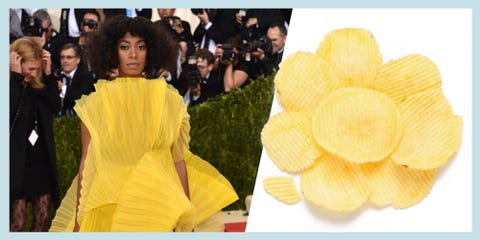 Good for onion dip, great for memes. For the 2016 Met Gala, Solange chose a more understated neck frill—this one by David Laport—to obscure only the bottom half an inch of her chin. And remind us of plain Ruffles.
3
A Gift Bag with Tissue Paper Stuffed Into It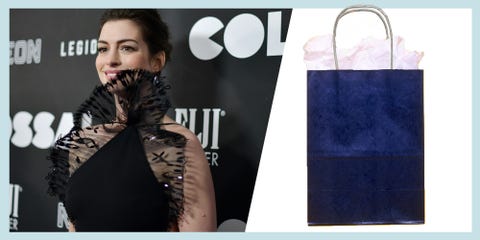 Most recently, Anne Hathaway attended the New York premiere of Colossal in vintage Armani. Or was it Anne Hathaway? No one can really be sure with that lace frill hiding her chin, much like a tuft of tissue paper sticking out of a kid's birthday present.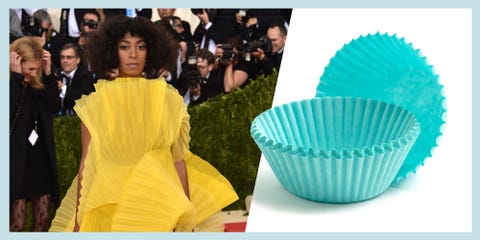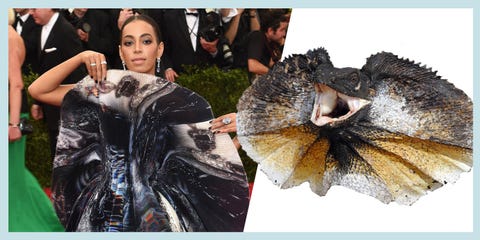 This content is created and maintained by a third party, and imported onto this page to help users provide their email addresses. You may be able to find more information about this and similar content at piano.io