The History of Those Bare Butt Jeans the Internet Is Freaking Out Over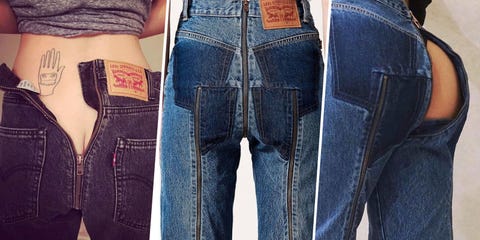 If you've somehow avoided the internet for the past few days, you will still probably know that Vetements and Levi's have made jeans that zip along the crotch...all the way from back to front, meaning that, if you wanted to, you could expose your backside for all the world to see. Original! Timely! But butt-less trousers have a cheeky past, which we explore below.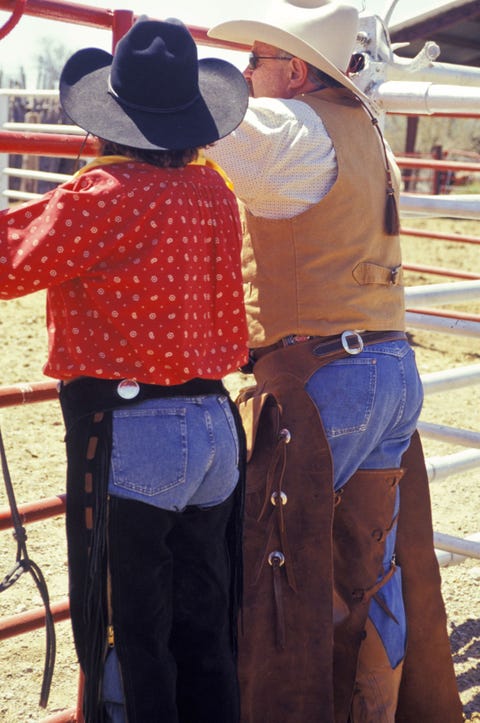 Now we go back into time to the OG ass-less pants, which is actually kind of a redundant term, given that chaps, by definition, do not have seats. It took a lot of iterations to go from utilitarian, apron-like leg coverings so you wouldn't get cut up riding through rough terrain to $2K jeans, but that's fashion for you.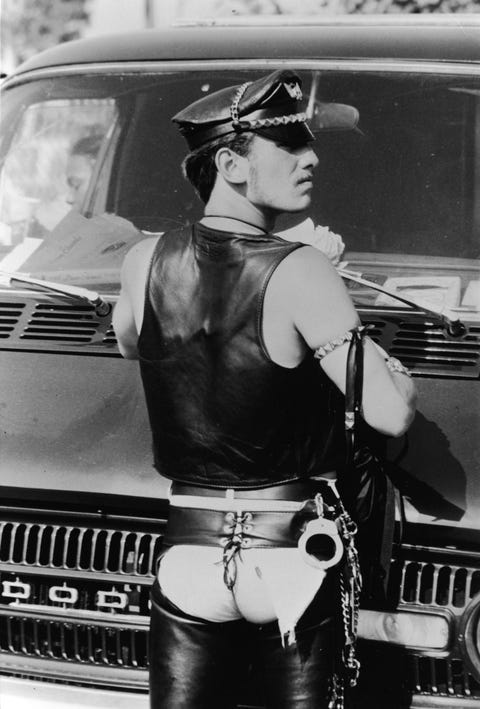 Here, we've got chaps as worn by followers of fetish/leather culture...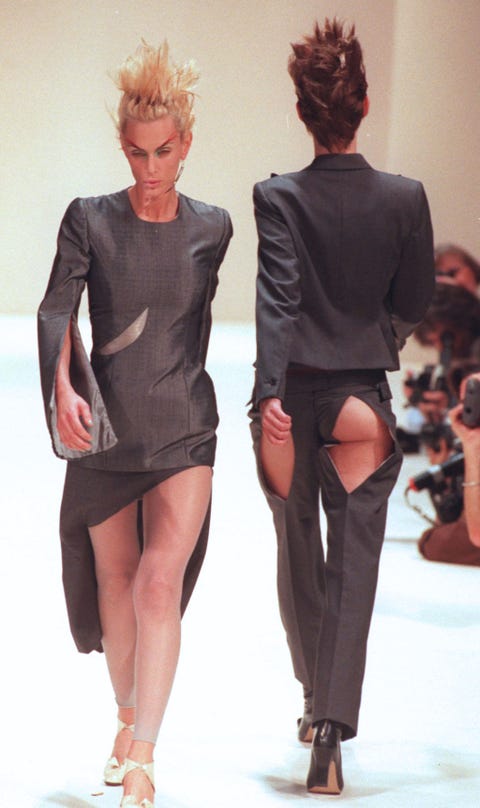 Which then brings us to Alexander McQueen, who borrowed from the fringe—and plumbers who forgot to pull up their waistbands—to show these slashed trousers, and later, his infamous "bumsters."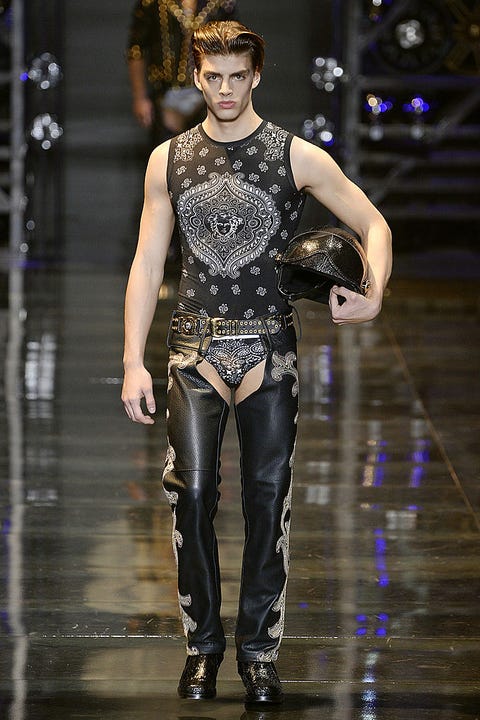 A quick stop at Versace men's Fall 2014.
This content is created and maintained by a third party, and imported onto this page to help users provide their email addresses. You may be able to find more information about this and similar content at piano.io