10 Sexy Bathing Suits for Your Next Bae-cation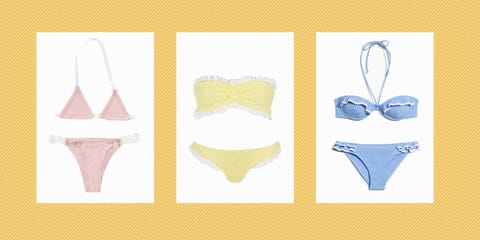 Courtesy, design by Monica Park
Know your audience. As in, you wouldn't want to show up for a family beach vacation trussed up like a rotisserie chicken, would you? Instead, save the ultra high-cut leg openings and all the trimmings for a getaway that's more one-on-one than two-for-one crab rolls you have to share with your little brother. Ahead, shop 10 suits so hot hot hot your next trip might be a honeymoon.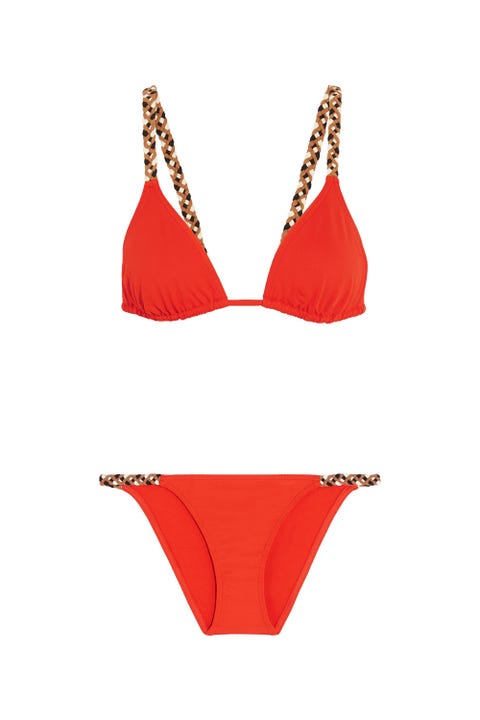 Very French, so very well-cut and simple to show off your bod, which you say you didn't do anything special to get (but you did).
Eres x Véronique Leroy, $385; net-a-porter.com.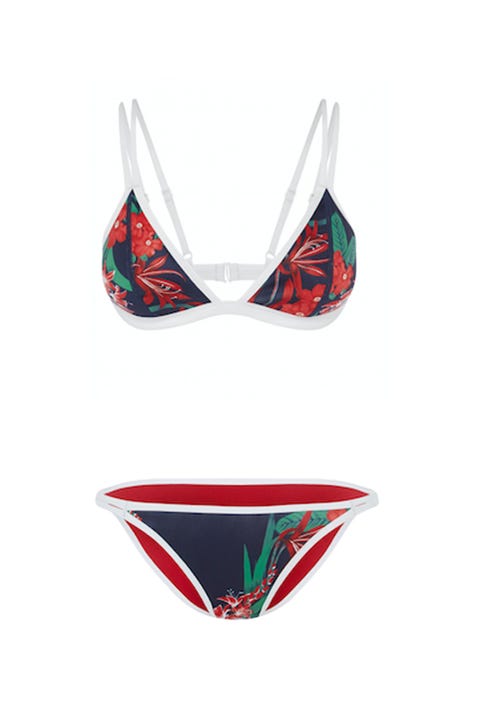 Versus this equally physique-accentuating that is more sportif in a Misty May-Treanor kind of way.
Duskii top, $85, duskiiactive.com; bottoms, $55, duskiiactive.com.
With the stretchy fabric, you can adjust the bottoms to sit on the top or sides of the hips. (Either will seriously raise your risk of being proposed to, just FYI.)
Hunza G bikini, $230; topshop.com.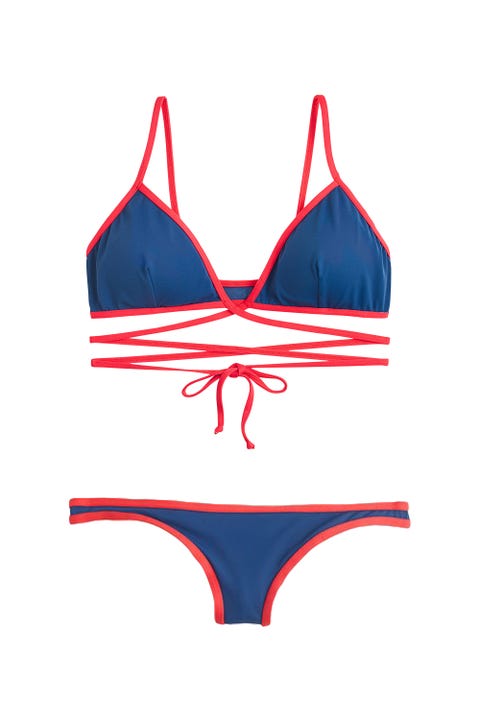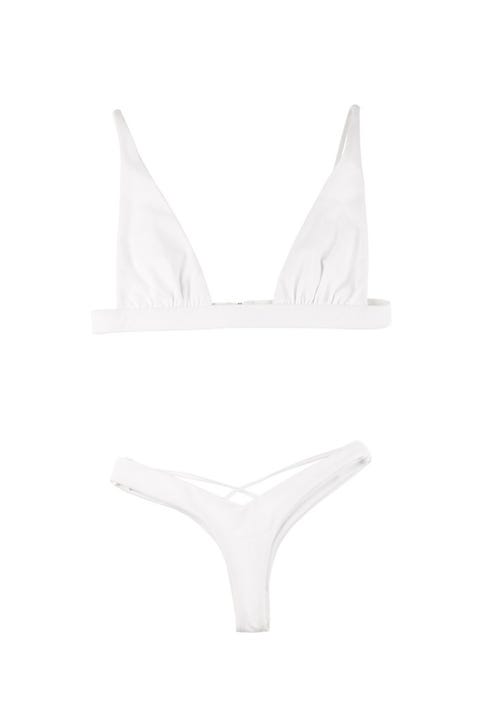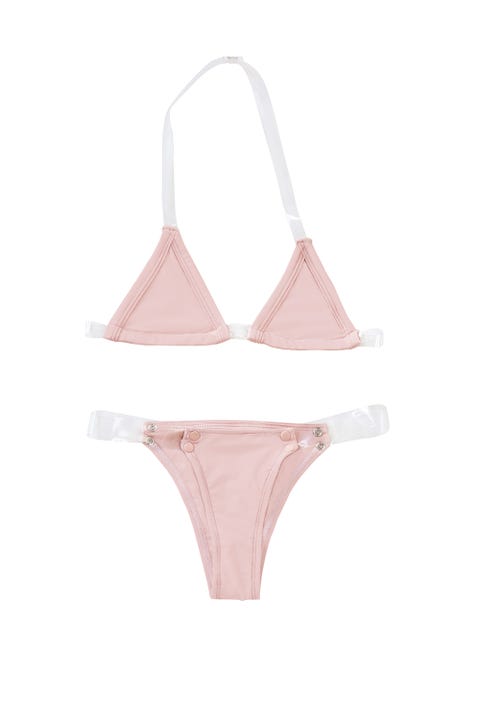 BUT NOT AS OBVIOUS AS THIS. (Minimal tan lines, tho.)
Girls on Swim, $185; girls-on-swim.com.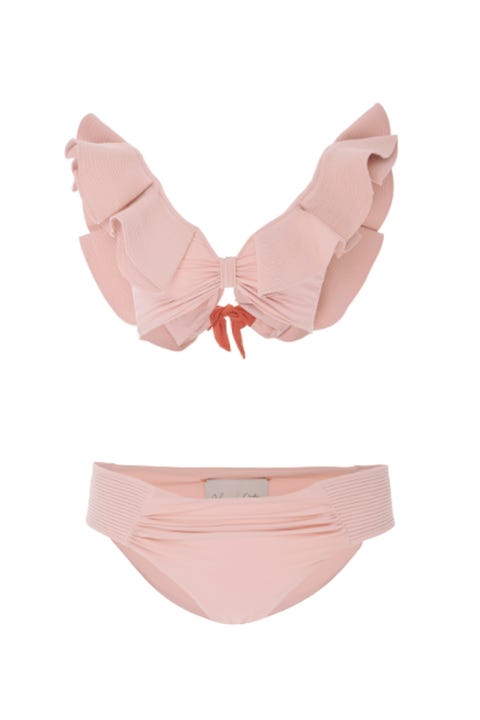 Rounding out the pink team, you have before you a religieuse of a swimsuit that is still very va-va-voom.
Johanna Ortiz top; $335, modaoperandi.com; bottoms, $125, modaoperandi.com.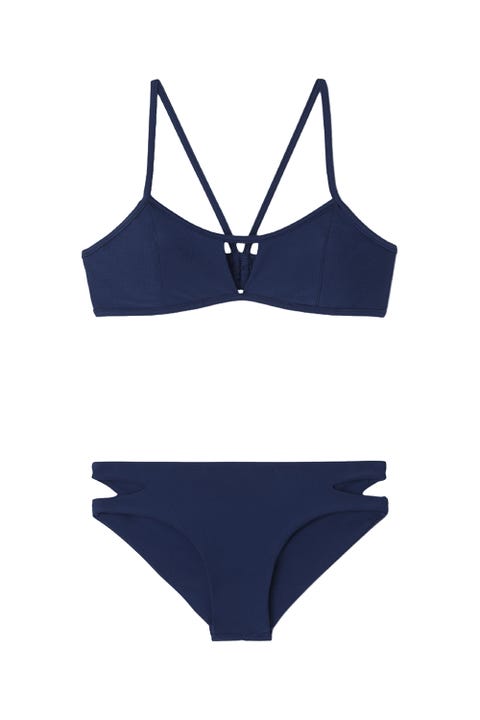 Cutouts on cutouts on hope you're prepared to swat panting suitors away with your beach umbrella.
Summersalt top, $50, gosummersalt.com; bottoms, $40, gosummersalt.com.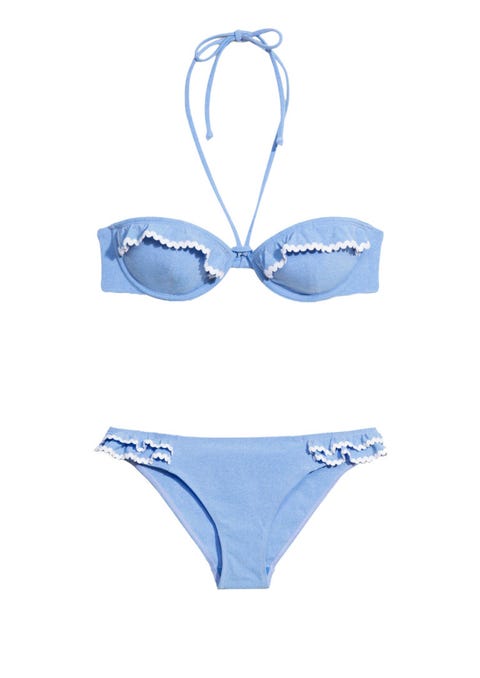 Molded cups, if properly fitted, are fashion's gift to humankind.
& Other Stories top, $39, stories.com; & Other Stories bottoms, $29, stories.com.
This content is created and maintained by a third party, and imported onto this page to help users provide their email addresses. You may be able to find more information about this and similar content at piano.io