Editors handpick every product that we feature. We may earn commission from the links on this page.
Mission Impossible: 10 Super Cool Jeans Under $100 Worth Getting Sweaty Legs For
Or just hide inside. Problem solved.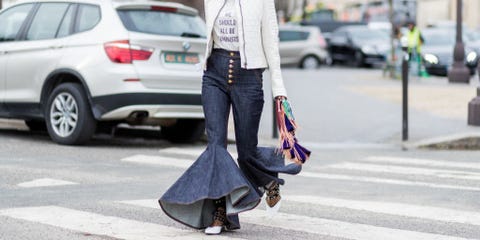 Dear people who wear jeans in summer: Are you okay? (Have you got Fla-Vor-Ice strapped to your legs under there? If so, could your girl get a pink one?) However, despite the risk of heat stroke, we get it—it's your look, and damned if you don't dress like you might get murdered in those clothes, no matter the forecast. So here, in your honor, 10 more pairs of wicked jeans, all under $100.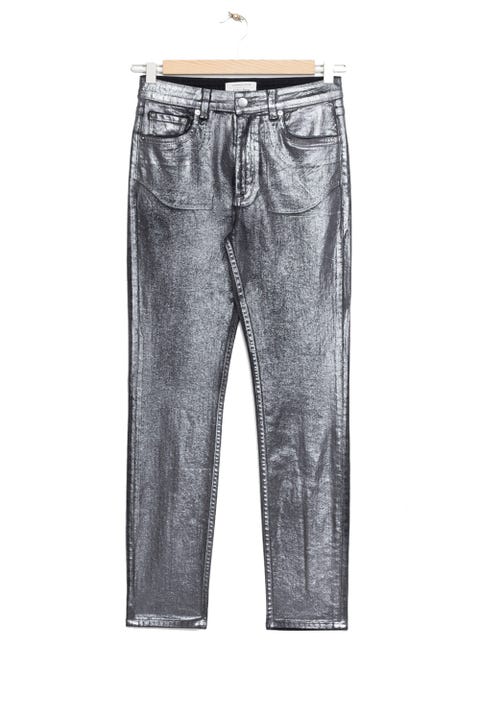 "J-Boy" by Phoenix in pants form.
BUY IT: & Other Stories, $85; stories.com.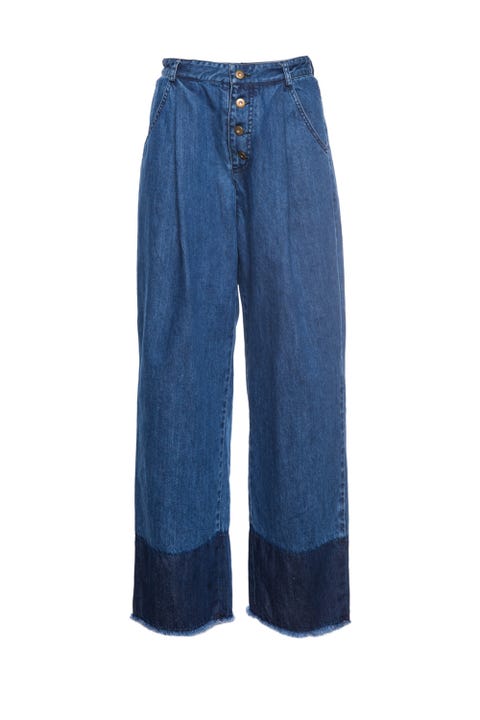 The awkward-est of awkward pants, with the droopy crotch and almost-ankle-length crop, but that's why we love them.
BUY IT: Front Row Shop, $39; frontrowshop.com.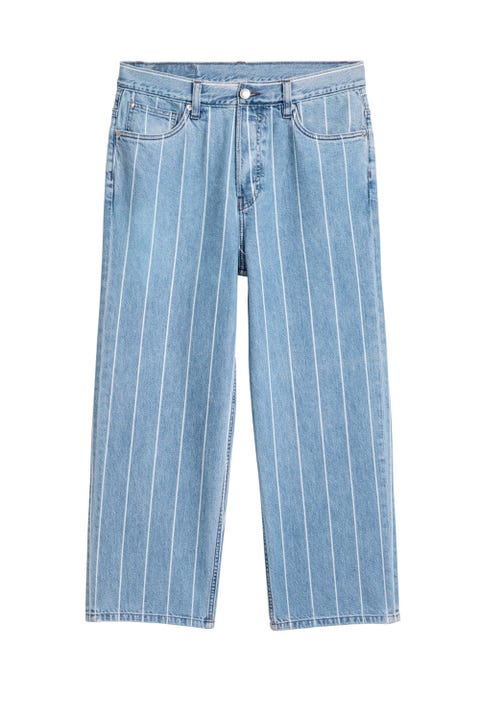 From the high-street behemoth's unisex collection, these are skater-ish and pinstriped and made for hanging off one's hips.
BUY IT: H&M, $40; hm.com.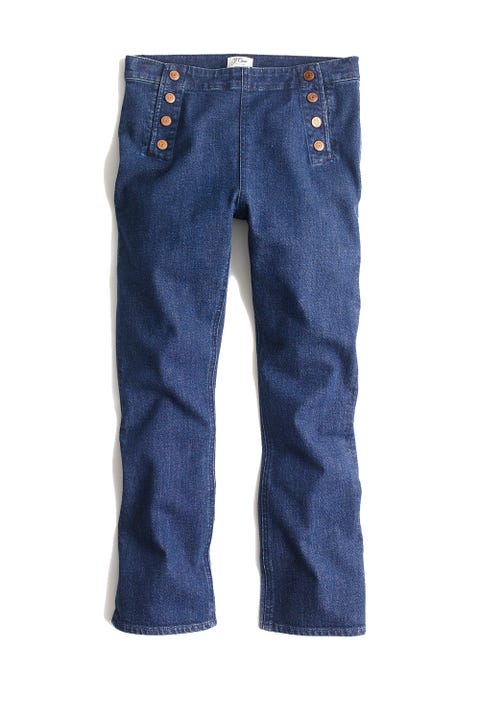 Sailor-inspired trousers to go with your Breton shirt and brimmed hat, you seafaring wannabe.
BUY IT: J.Crew, $60; jcrew.com.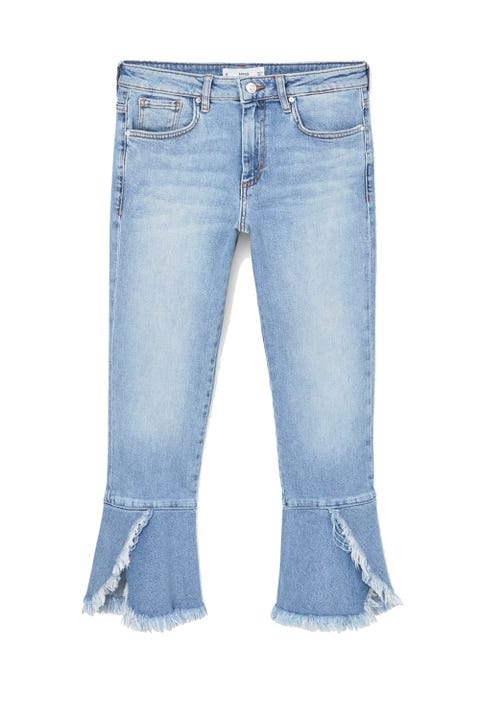 Important: When you turn sideways, the little petal-like peplums balance out your bum, something you can't say about skinny jeans, COUGH.
BUY IT: Mango, $80; shop.mango.com.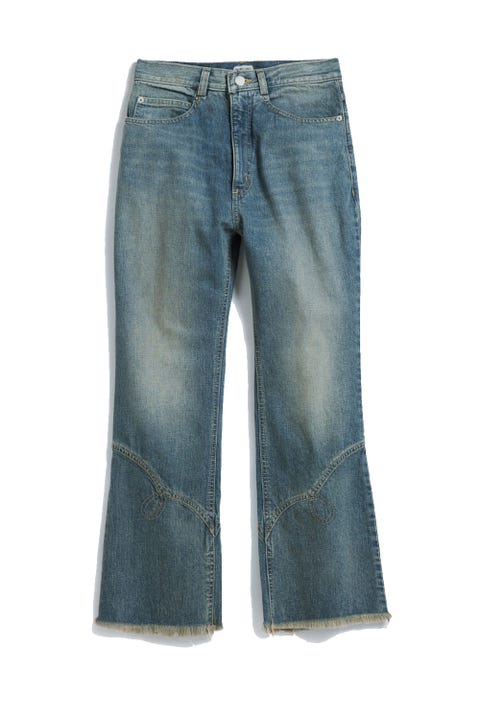 Western styling for every rodeo you're invited to that is most definitely not your first.
BUY IT: Rachel Comey, $94; needsupply.com.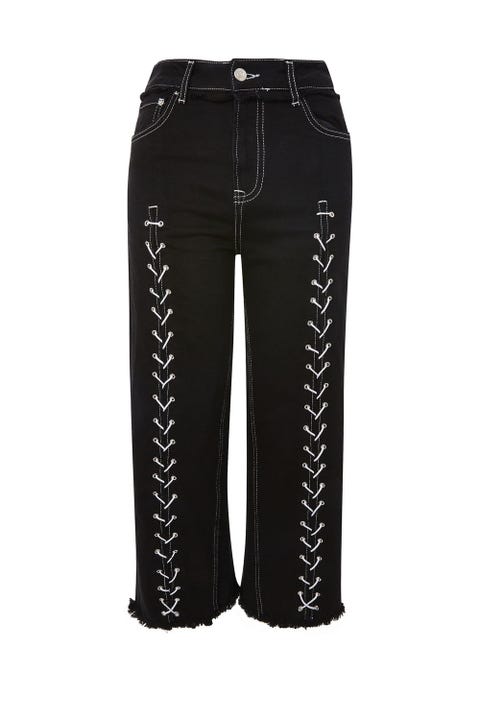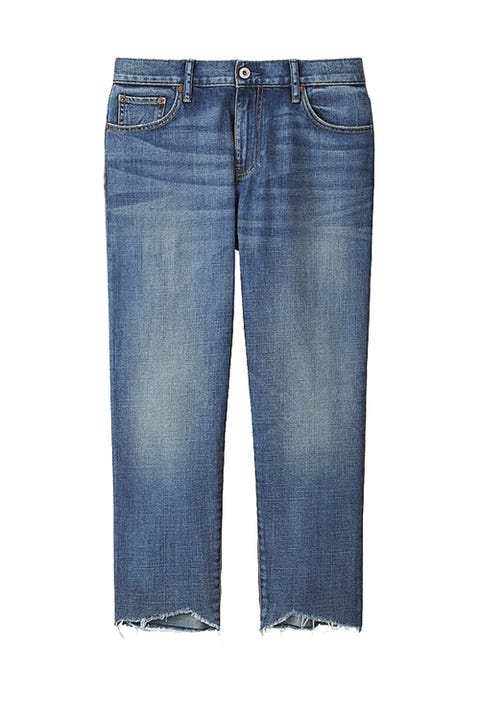 Laid flat, not particularly impressive. But on a person? The kind of perfect slouch you get stopped on the street for.
BUY IT: Uniqlo, $30; uniqlo.com.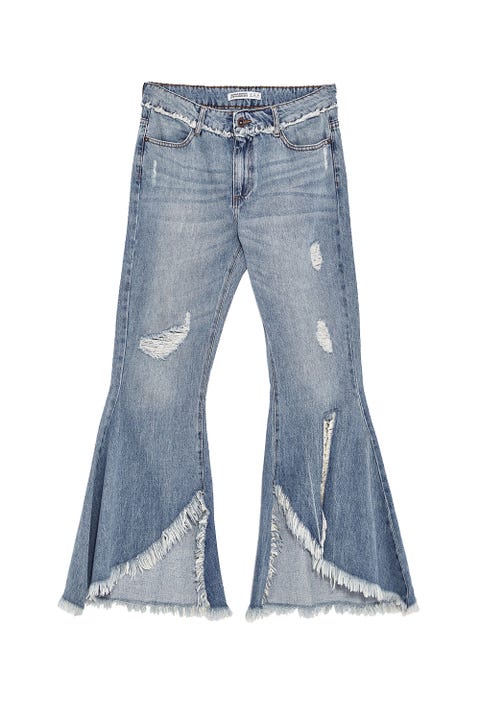 A slightly less extra version of the jeans in the main pic.
BUY IT: Zara, $50; zara.com.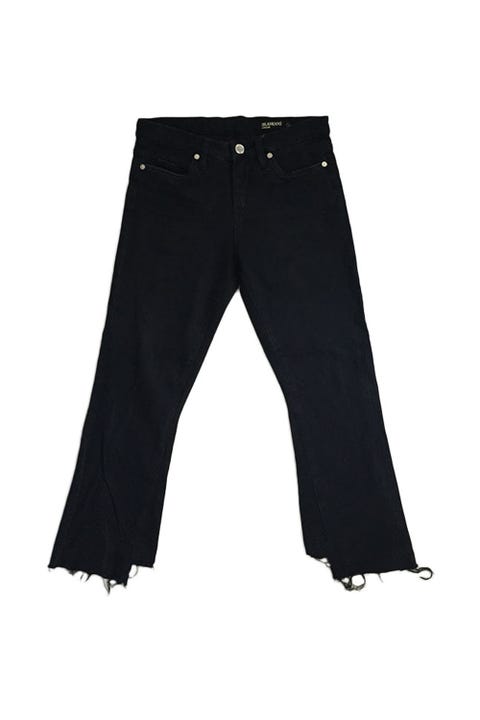 Kick flares are to your ankles as twirly skirts are to your body as a whole.
BUY IT: Blank NYC, $88; blanknyc.com.
This content is created and maintained by a third party, and imported onto this page to help users provide their email addresses. You may be able to find more information about this and similar content at piano.io