Why Penelope Disick Is a Criminally Underrated Child Style Icon
A travesty that must be set right.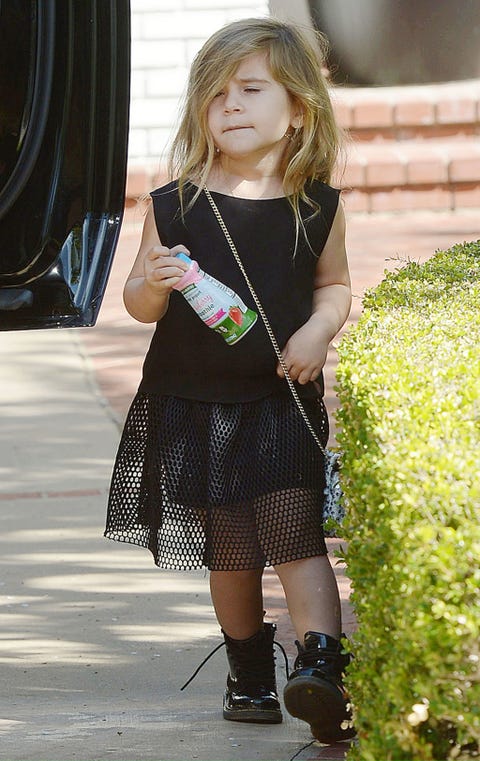 Some sheerness and patent boots make black on a toddler look not morbid. Also, accessorizing with a smoothie—need to start doing that. *Also* also, the cross-body bag memorandum does not apply to her.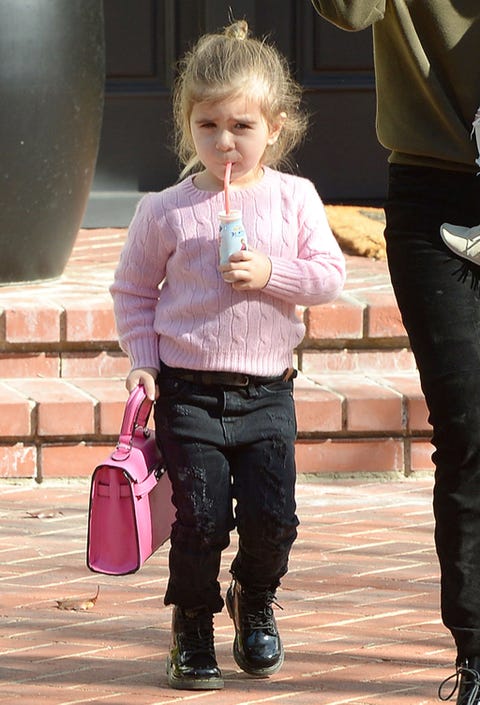 Another day, another juice. Another purse. A pink sweater. All very nice, very cute.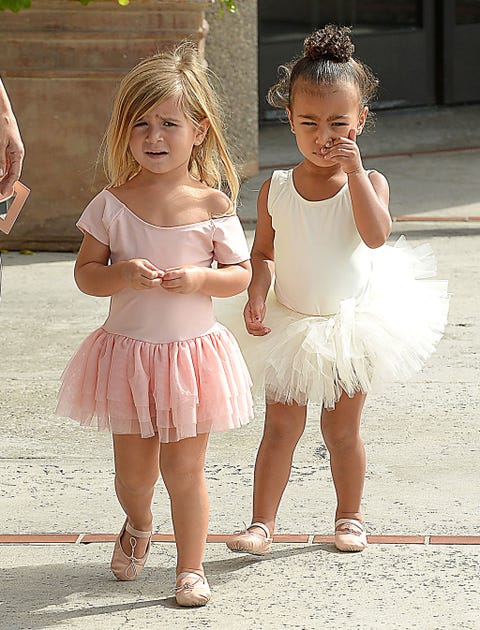 Okay, North West hogs the spotlight, but can we just talk about the brilliant styling here on Penelope's part? Turning a scoop neck into an asymmetrical, off-the-shoulder one: brilliant.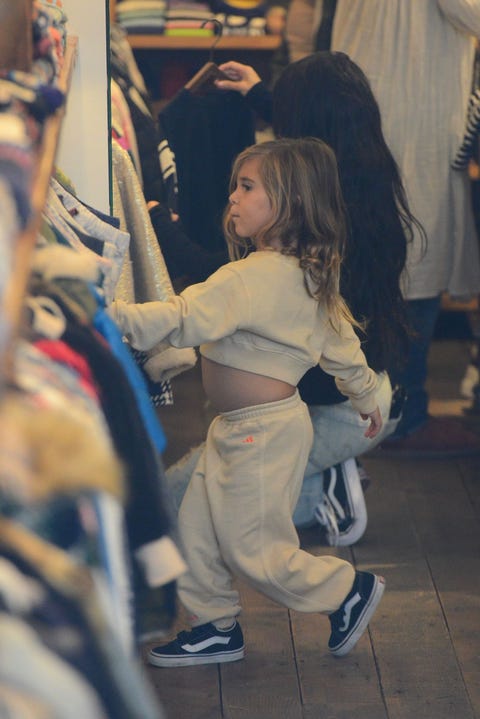 Who amongst would not go "AWWWW" over baby Vans? Especially when they're topped by a little cropped sweatsuit and swagger to rival Marion Kelly's?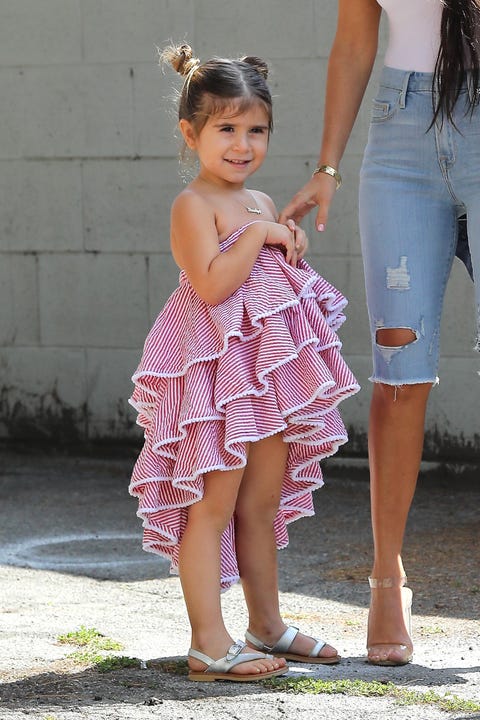 So good that it inspired a whole story on copping the styles of various small children. Still want this cascading ruffle thing for my next vacation (is it a skirt worn as a dress??), even though I doubt I'll be going anywhere as fabulous as Penelope.
Shop similar: Zara dress, $40; zara.com.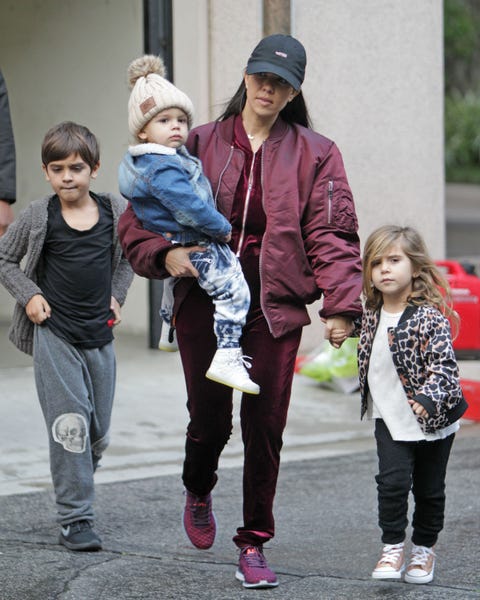 On a dude, this outfit would send you clear signals to stay away, lest he attempt to show you his SoundCloud. But on Penelope, this is adorable, right down to the pink Converse.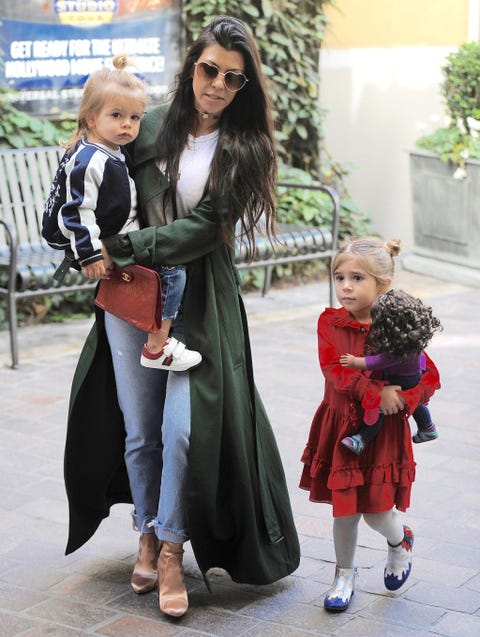 An Annie-ish getup made Penelope Cool™ with double buns, TINY BOWIE BOOTS, and a curly-headed doll almost as big as her.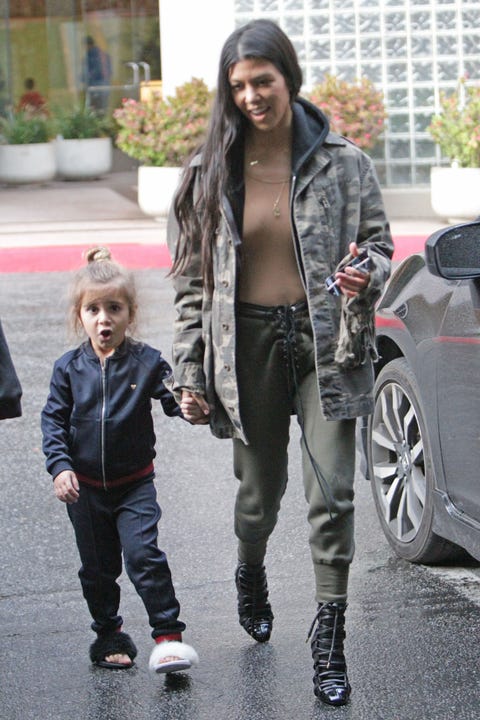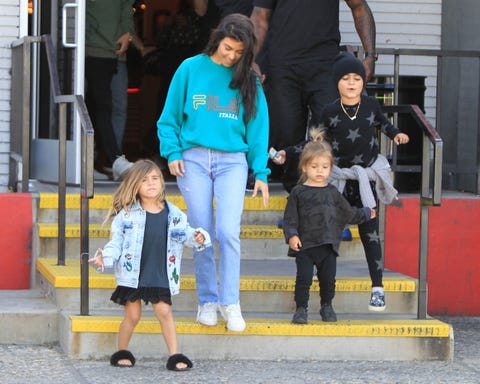 She's four going on five but already has the perfect denim jacket sorted.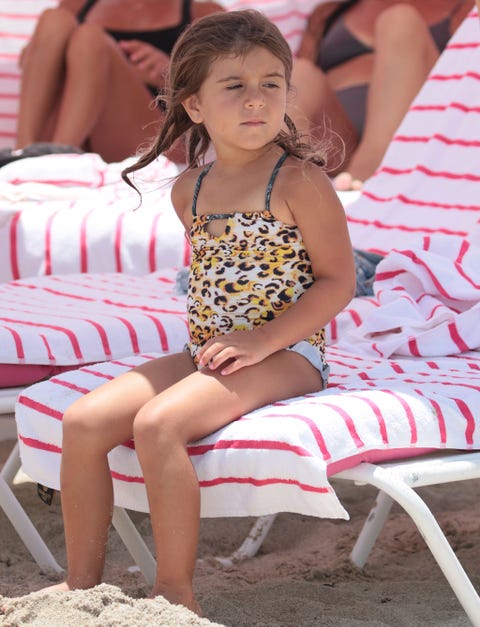 A girl who already knows that a big-cat print never goes out of style.
This content is created and maintained by a third party, and imported onto this page to help users provide their email addresses. You may be able to find more information about this and similar content at piano.io