Yay or Nay: 10 *Interesting* Ways Celebrities Have Styled Fanny Packs
Yes, there's more than one.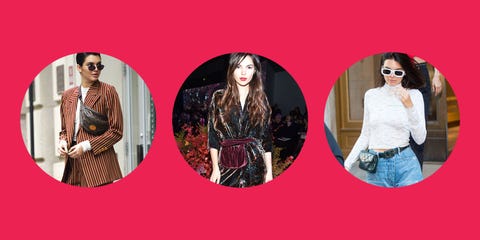 Getty, design by Monica Park
Have you recently spotted an errant Tumblr youth with a fanny pack slung across his chest? Have you surprised yourself by thinking "Hey, that doesn't look half bad?" If yes, you might be coming around to the idea of the bum bag, as these 10 celebrities already have. Make up your mind once and for all by clicking through the photos ahead.
Slung High Across the Torso with a Jacket Over Top
This is the Tumblr-youth uniform we spoke of, basically, with the titular accessory worn cross-body. Your belongings would be extremely secure—especially if your jacket is worn over the bag—but can anyone confirm this is actually comfortable?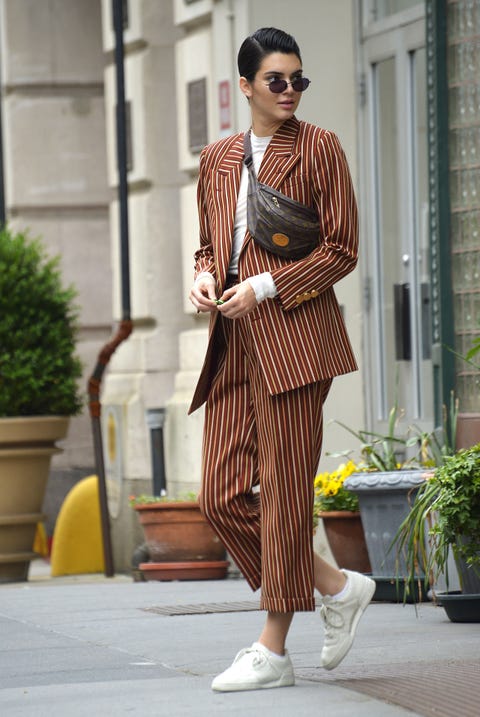 Across the...Left Breast?...Over a Blazer
Here, we move up a degree of dressiness with the striped suit and slicked-down hair. Works.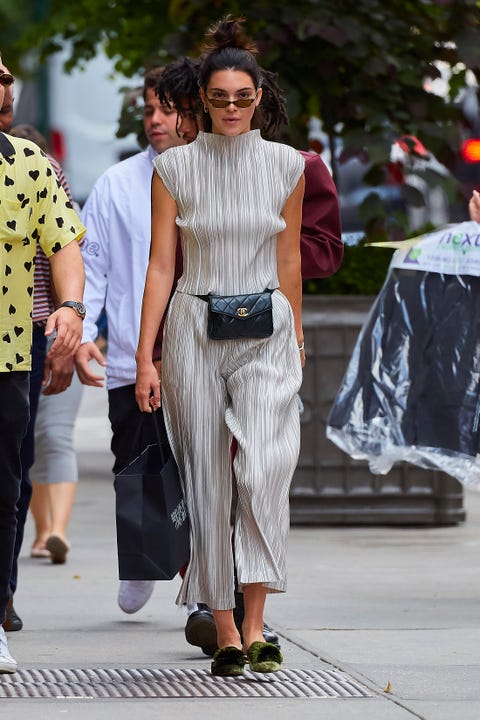 Around the Waist with a Matching Set
Also works with pleated evening co-ords, though a vinyl fanny pack you got as a freebie might not cut the mustard.
Shop similar: Gucci, $1,050
BUY IT: net-a-porter.com.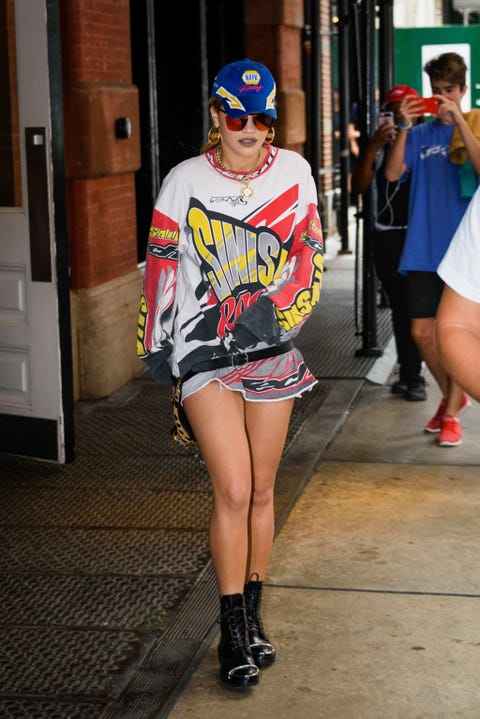 Backwards
Interesting how, despite its name, nobody's actually wearing it on her bum, probably because moms (and the MTA) are always like "Keep your bag where you can see it. Also, if I see it's a centimeter unzipped, I will shame you."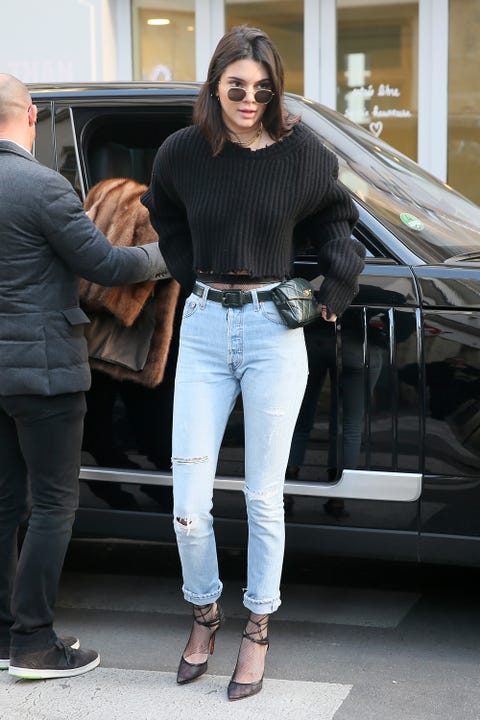 As a Belt
You have to admit the hands-free aspect is very intriguing, even for situations in which you do not need to flail wildly to music.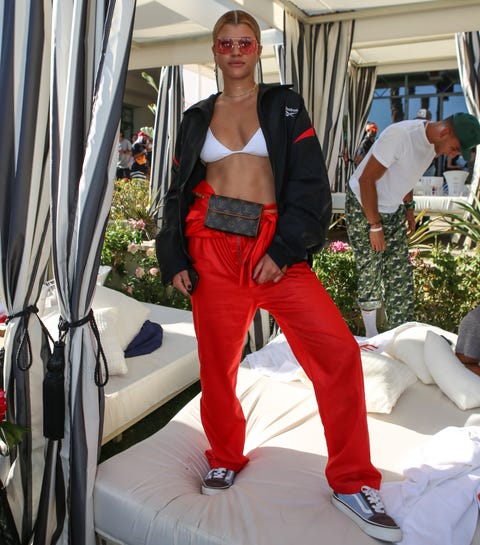 With a Bikini and Sweats
Such as poolside, in a cabana. (Swimsuit designers still haven't figured out the bikini pocket thing, sigh.)
Shop similar: Louis Vuitton, $795
BUY IT: therealreal.com.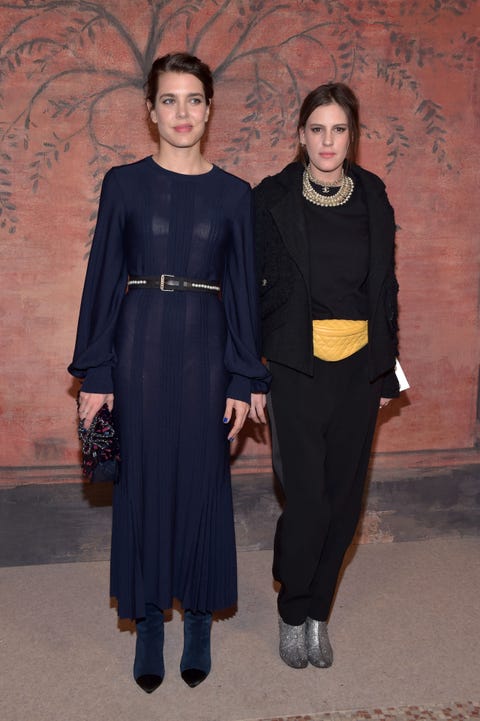 As a Surprising Contrast
Bold move fanny-packing it at Chanel, but actress Juliette Maillot's provides a nice "pop," as the fashion folk are trying not to say anymore.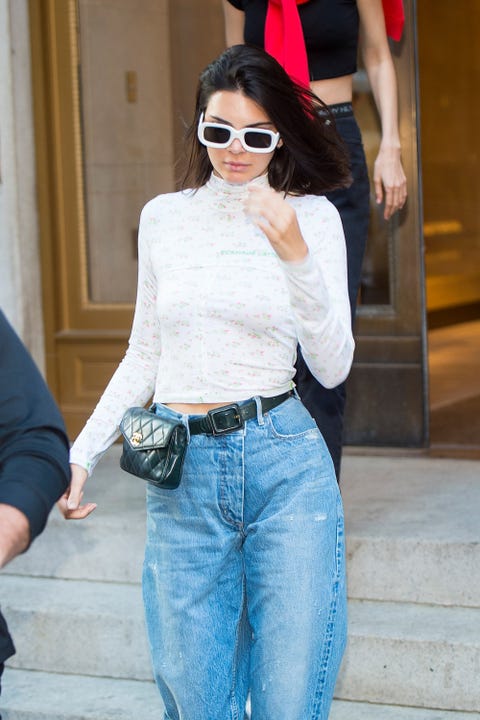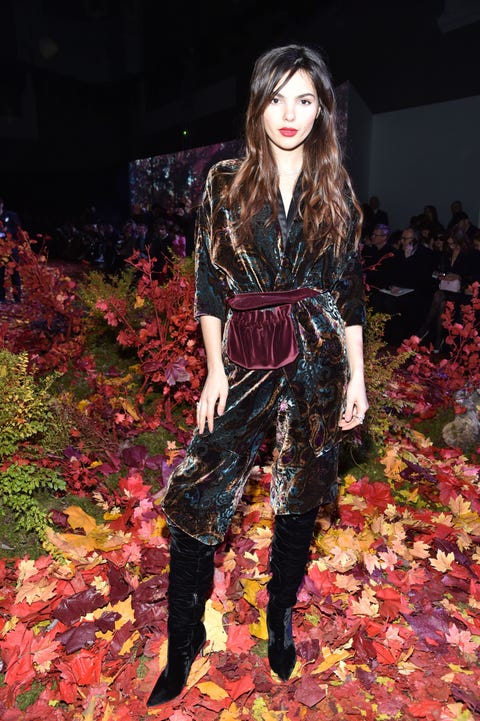 As Texture Overload
Let's Socratic Method blogger Doina Ciobanu's "velvet, three ways" look, with the jumpsuit, boots, and bag, which kind of resembles a jewelry pouch strapped around her waist. Yes? No? Discuss.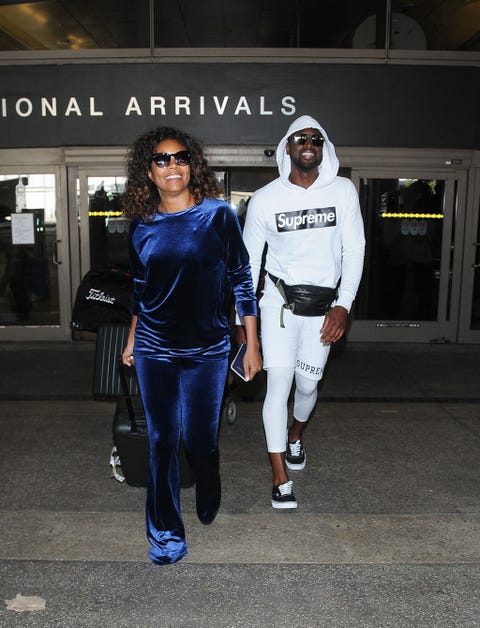 With a Shorts + Leggings Combo
This content is created and maintained by a third party, and imported onto this page to help users provide their email addresses. You may be able to find more information about this and similar content at piano.io