Editors handpick every product that we feature. We may earn commission from the links on this page.
We're Bringing Eggnog Back: 10 Recipes That Are Totally Worth Trying This Winter
Confession: We spiked all of them.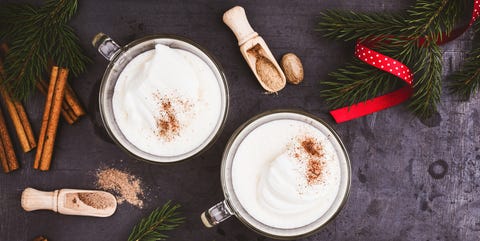 Sure, it's a little old time-y, but there will always be a place for eggnog during the holidays, especially when there are so many modern versions of the festive drink to try. Even if your skills in the kitchen are limited to, uh, ordering off Seamless, you'll be able to master these super simple eggnog recipes (booze included, of course).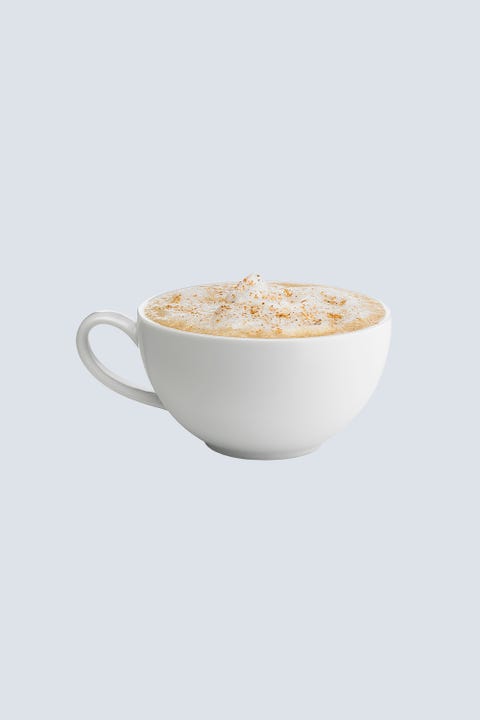 Ingredients:

½ cup Eggnog
¼ cup IZZE Sparkling Juice - Peach
1½ oz. Bourbon
Directions:

Combine your favorite eggnog with IZZE Sparkling Juice – Peach and bourbon.
Courtesy of IZZE Sparkling Juices

Spiked Gingerbread Eggnog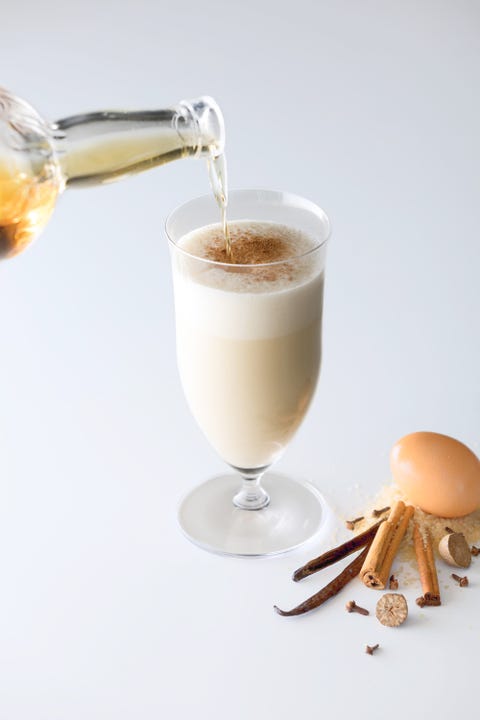 Ingredients:
6 Large Egg Yolks
1/2 cup Finely Ground Sugar
3 cups Milk (or 2 cups milk, 1 cup heavy cream for a creamier egg nog)
1 tsp. Freshly Grated Nutmeg
Pinch of Salt
1/2 Fresh Vanilla Bean Pod, scrapped
1/2 tsp. Cinnamon
1/2 tsp. Ground Ginger
1/4 tsp. Allspice
1/4 tsp. Ground Cloves
1/2 cup Rum
Directions:
Crack whole eggs into a bowl. Using your fingers, grab one egg yolk at a time and slowly pass it from hand to hand, until all of the white has separated. Place egg yolks in a separate bowl and whisk in sugar until the mixture is light yellow and looks creamy. Place the spices, salt, and vanilla bean in a large sauce pan with the milk and heat in until just simmering.
Temper your egg yolks with the hot liquid, by carefully ladling a small amount of the milk into your eggs while whisking. Repeat until the two are combined.
Place the mixture back in your large pan on the stove. Bring the mixture to a simmer. Place a candy thermometer in the mixture and turn off the heat when it reaches 160 degrees.
Let chill for at least four hours. Mix in the rum when the mixture has chilled and top with cinnamon for serving (optional).
Created by Thumbtack chef Niko Paranomos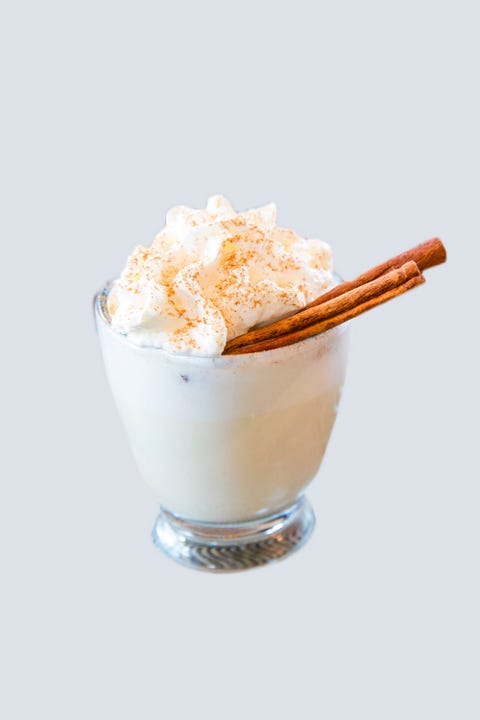 Ingredients:
1 oz. IZZE Sparkling Apple
2 oz. Eggnog
1 ½ oz. Brandy
Directions:
Add brandy and chilled eggnog to a shaker. Shake without ice and pour into coffee mug. Top with IZZE Sparkling Apple. Garnish with whipped cream and a cinnamon stick.
Courtesy of IZZE Sparkling Juices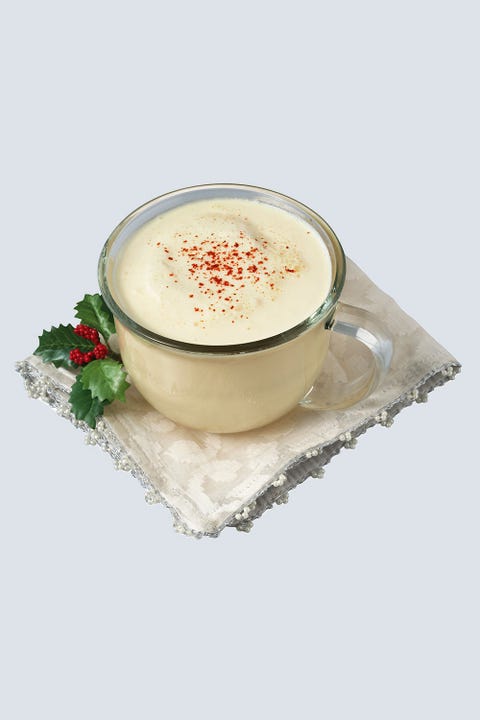 Ingredients:
12 Eggs
2 cups Super Fine Sugar
3 tsp. Cinnamon
2 tsp. Fresh Ground Nutmeg
4 tsp. Vanilla Extract
3 cups Heavy Cream
2 cups El Dorado Aged White Rum
Directions:
Separate the eggs and beat the yolks until stiff, and the whites with 1 cup of the sugar until thick and foamy. Fold the yolks back into the egg whites and combine with the rest of your ingredients. Refrigerate overnight to let the flavors marry, serve with a garnish of fresh ground cinnamon.
Courtesy of The Logan Inn in New Hope, Pennsylvania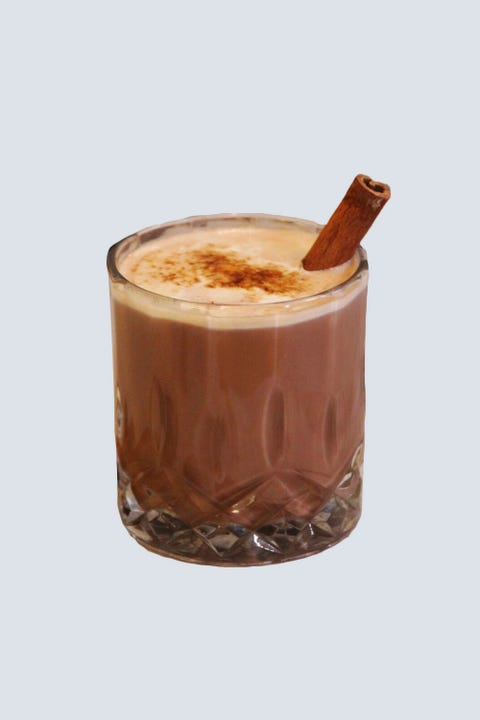 Ingredients:
2 bottles Rebel Kitchen Organic Chai Mylk
1 Ripe Banana
A few drops Vanilla Extract
Pinch of Freshly Ground Nutmeg
50 ml. Bourbon/Rum
Directions:
Pour Rebel Kitchen Coconut Chai Mylks into a blender. Add ripe banana, nutmeg, and vanilla extract. Add bourbon/rum at this stage too. Blend until the banana has mixed with the liquid and you have a smooth, rich consistency. Pour into a glass tumbler and add ice cubes if you want it extra cold. Serve.
Courtesy of Rebel Kitchen Organic Chai Mylk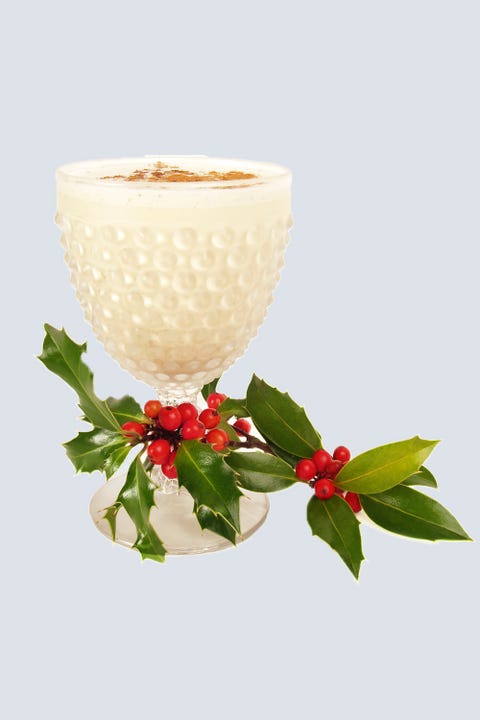 Ingredients:
1 oz. Cognac or Brandy
1/2 oz. Art in the Age "ROOT" Liqueur
2 oz. Egg Nog*
Fresh Nutmeg, for garnish
Directions:
Combine brandy, liqueur and eggnog in a rocks glass filled with ice. Stir to combine and grate fresh nutmeg over top.
Eggnog Recipe:
7 ea. Egg Yolks
6 oz. Sugar
2 cups Whole Milk
3 ea. Cloves
3 ea. Juniper Berries
3 ea. Allspice Berries
1 ea. Cinnamon Stick or 1/2 tsp. Ground Cinnamon
2 cups Heavy Cream
1 1/2 tsp. Vanilla
1/2 tsp. Fresh Ground Nutmeg
Whisk egg yolks and sugar together until light and fluffy and set aside. Heat milk and spices on low heat about 3 min. until milk begins to simmer. Slowly whisk egg mixture into spiced milk. Cook on medium heat until thick, about 4 minutes. Strain mixture into a bowl and allow cooling for at least an hour. Add cream, vanilla, and nutmeg and chill until ready to use.
Created by Chef Doug of Voysey's on Kiawah Island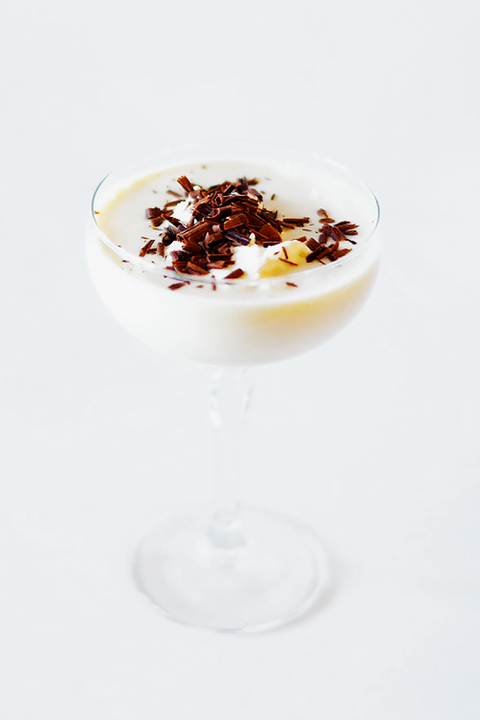 Ingredients:
4 Pasture-Raised Egg Yolks
1/3 cup Sugar
1 pint Organic Whole Milk
1 cup Organic Heavy Cream
4 oz. Made Real Vodka
1 tsp. Freshly Grated Nutmeg
1 tsp. Cinnamon
Beans of 2 inches of Vanilla Pod
Directions:
In a bowl, beat the egg yolks until they lighten in color. Slowly add 1/3 cup sugar and continue to beat until it is completely dissolved. Add the milk, cream, Made Real Vodka, cinnamon, vanilla, and nutmeg. Stir to combine. Chill and serve. Before serving, garnish with whipped cream and dark chocolate shavings.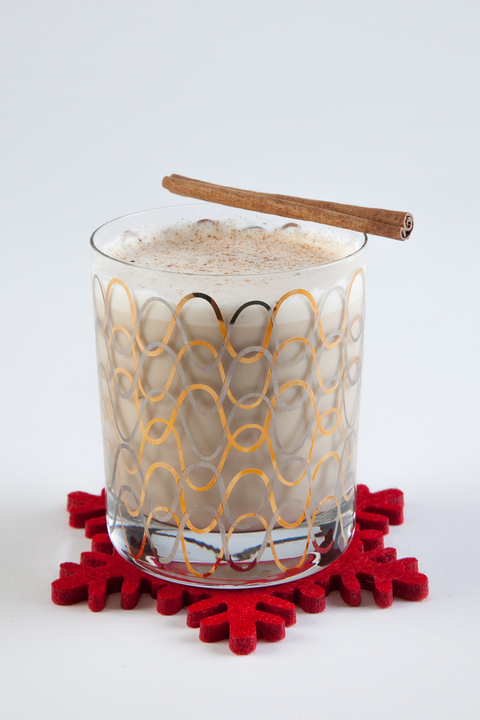 Ingredients:
1 ½ parts Maker's Mark Bourbon
½ part Amaro
1 part Simple Syrup
1 part Heavy Cream
2 parts Whole Milk
2 bar spoons Sugar-Free, Low-Fat Vanilla Pudding Mix
Directions:
Add all ingredients into a shaker and shake—without ice—until all ingredients are mixed thoroughly. Pour into a rocks glass, then freshly grate nutmeg and a cinnamon stick over the top, and enjoy!
Created by Charlie Moore of Knife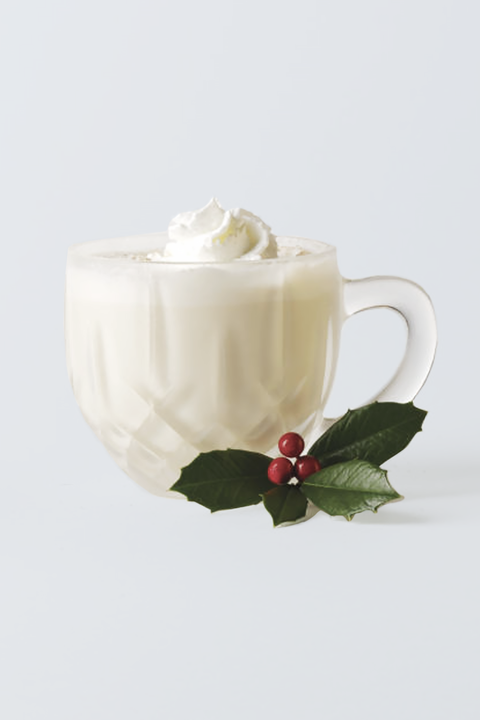 Ingredients:
1 part Sauza Conmemorativo Anejo
1 part Maker's Mark Bourbon
3 parts Eggnog
Whipped Cream, for garnish (optional)
Directions:
In a shaker filled with ice combine egg nog, tequila, and bourbon. Shake to combine and serve chilled. Float whipped cream on top. Enjoy!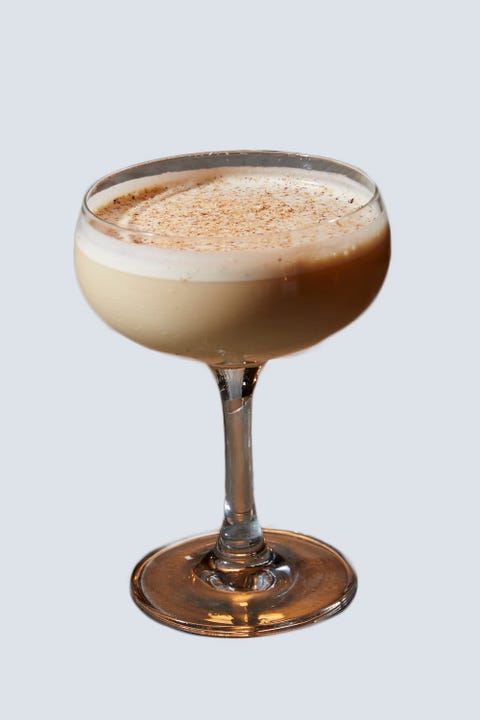 Ingredients:
1 part Jägermeister
1 part 5 Year Old Rum
1 part Amburana Cachaca
1 part Heavy Cream
1 Egg
Grated Nutmeg
Directions:
Build all ingredients in a shaker. Dry shake for five seconds. Add ice and shake vigorously. Strain in a chilled coupe glass and garnish with freshly grated nutmeg.
Courtesy of Drexler's (New York)
This content is created and maintained by a third party, and imported onto this page to help users provide their email addresses. You may be able to find more information about this and similar content at piano.io