Editors handpick every product that we feature. We may earn commission from the links on this page.
8 Travel Coffee Mugs That Will Make Commuting So Much Chicer
All in the name of caffeine.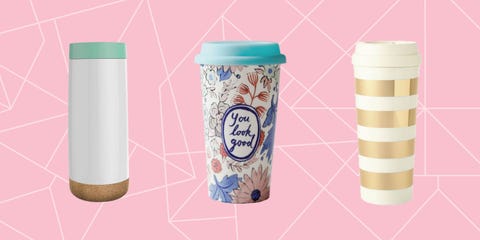 If you're a sensible coffee fiend who's doing the adult thing and transporting your coffee from home instead of hemorrhaging money on daily Starbucks runs (🙋), more power to you (it's too early in the morning to be so thoughtful). For the rest of us, let's take some pause to consider these chic travel mugs that could be the real game-changers in our commute: less spills when we're running to catch a train and hotter coffee for longer? Yes to both.
This content is created and maintained by a third party, and imported onto this page to help users provide their email addresses. You may be able to find more information about this and similar content at piano.io