5 Better-Than-Dessert Prosecco Cocktails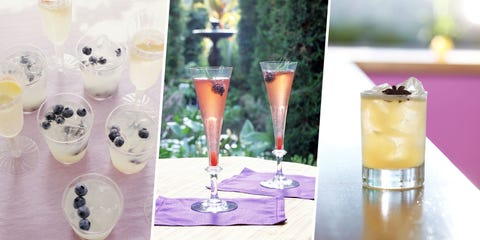 Prosecco, how do we love thee? Let us count the ways...The sparkling Italian wine is the drink we know and love in our brunch-time bellinis and as an every-day choice for a bubbly pick-me-up. Here, five of our favorite prosecco-based recipes that are too good to keep to yourself.
1
Blackberry and Rosemary Spritz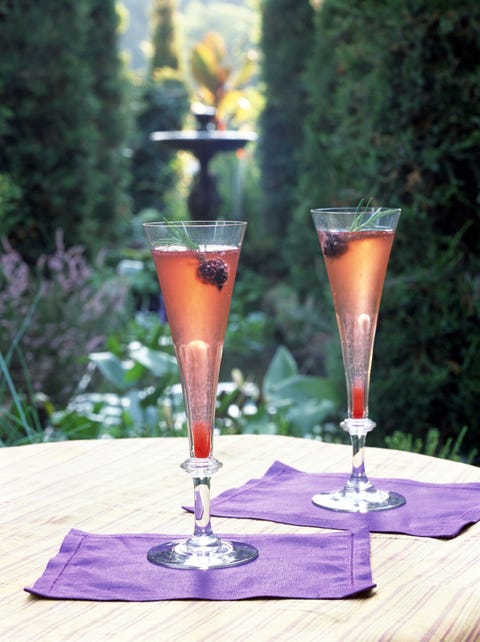 The ultimate holiday party drink.
Ingredients:
2 cups Blackberries
1 1/2 Tblsp. Fresh Chopped Rosemary
1/4 cup and 2 Tblsp. sugar
2/3 cup Water
Prosecco
Directions:
To make the syrup, simply combine blackberries, fresh chopped rosemary, sugar, and water in a small saucepan. Simmer roughly 20 minutes (uncovered), stirring occasionally until blackberry mixture thickens and reduces. Pour blackberry mixture into fine sieve over a glass jar or bowl, no need to press down on solids. After about 5 minutes, transfer syrup to fridge and let chill thoroughly. Once chilled, the syrup can be used as a base for your cocktail. Simply spoon it into your flutes, pour in the prosecco, and garnish with reserved whole blackberries and sprigs of rosemary.
2
Sparkling Blueberry Vanilla Lemonade
The adults' table version of the party punch.
Ingredients:
2 cups Blueberry-Acai Juice
3/4 cup Frozen Lemonade Concentrate (half of 12-oz. can)
Thawed 1⁄2 Vanilla Bean Seeds, scraped
3 Tblsp. Sugar
1 bottle Prosecco
1 Tblsp. Fresh Blueberries (optional)
Directions:
Combine first four ingredients in a pitcher and stir until well combined. Divide mixture among 8 glasses. Fill the rest of the glass with Prosecco. Garnish with fresh blueberry and lemon slices.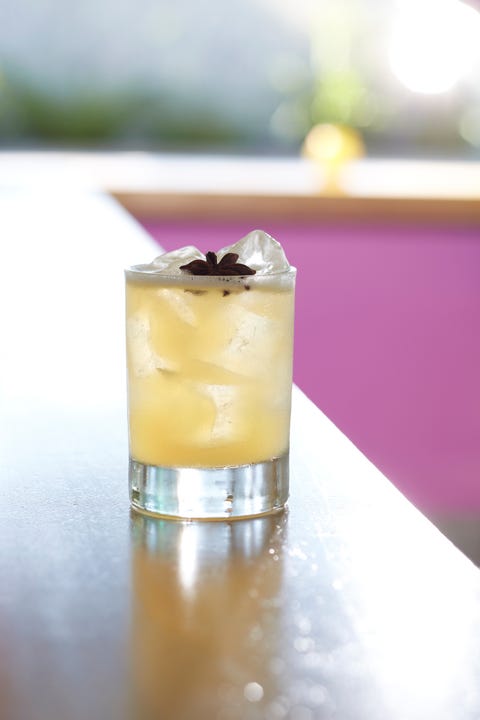 A spicy cocktail that looks sweet.
Ingredients:
½ cup Water
½ cup Sugar
2 Star Anise, plus extra for garnish
2 Cloves
1 Cinnamon Stick
1 1/2 cup Pear Nectar
1 750 ml. bottle Prosecco, chilled
Directions:
In a small saucepan over moderate heat, combine ½ cup water, ½ cup sugar, 1 ½ cup pear nectar, star anise, cloves, and a cinnamon stick. Bring to a boil, then reduce the heat to low. Simmer for 10 minutes, until syrup thickens. Remove from heat and let steep for 20 minutes to let flavors infuse.
With a sieve, strain pear mixture into a container, and discard spices. Let cool to room temperature and refrigerate until chilled. Fill each glass with ¼ cup pear syrup, top off with prosecco, and add star anise for garnish.
4
Blood-Orange Rosemary Fizz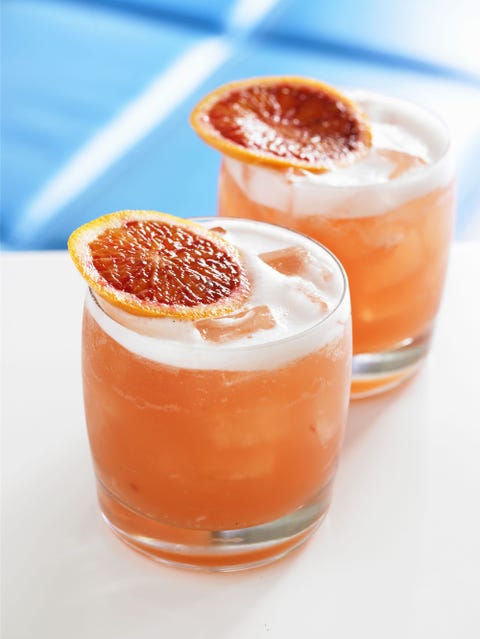 Like a spiked San Pellegrino.
Ingredients:
Ice
2 oz. Fresh Blood-Orange or Pink Grapefruit Juice
1/2 oz. Aperol or Campari
1/2 oz. Rosemary Simple Syrup
2 oz. Prosecco
1 Blood-Orange Wheel, for garnish
1 Rosemary Sprig, for garnish (optional)
Directions:
Fill a cocktail shaker with ice. Add the blood-orange juice, Aperol, and rosemary simple syrup. Shake well and strain into a Champagne coupe or flute. Top with the Prosecco and garnish with the blood-orange wheel and rosemary sprig.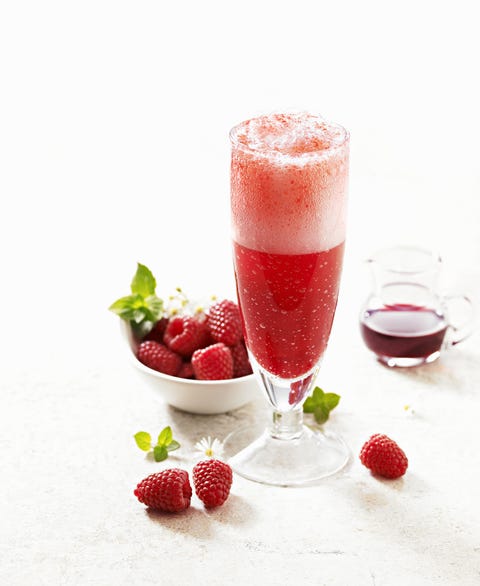 Ice cream + prosecco, need we say any more?
Ingredients:
3 Heaping Tblsp. Raspberry Sorbet1 cup Prosecco, chilled4 Fresh Raspberries
Directions:
Divide the sorbet between 2 champagne coupes. Top with the champagne. Float the raspberries on top.
This content is created and maintained by a third party, and imported onto this page to help users provide their email addresses. You may be able to find more information about this and similar content at piano.io