8 Low-Calorie Beers That Don't Taste Like Garbage
Have your cake and eat it, too.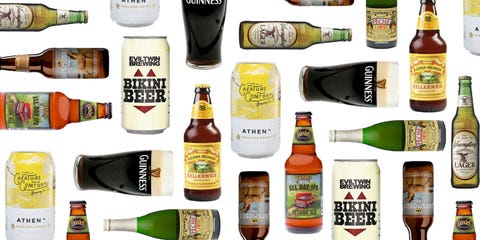 Back in college, whether you were trying or not, low-cal beers were probably on constant rotation in the fridge, from Natural ("just call me Natty") Lite to Budweiser. And not to knock our old faves, but now that we're a little older, it doesn't hurt to hunt for light options that we can savor for the taste, too. Keep clicking to find our favorite picks for fall.
The name says it all, and this low-cal option is sure not to cause a beer gut. IPA lovers, you can't go wrong with a light, hoppy drink that has the calorie count of a piece of fruit.
Evil Twin Brewing Company Bikini Beer (2.7%ABV), 81 calories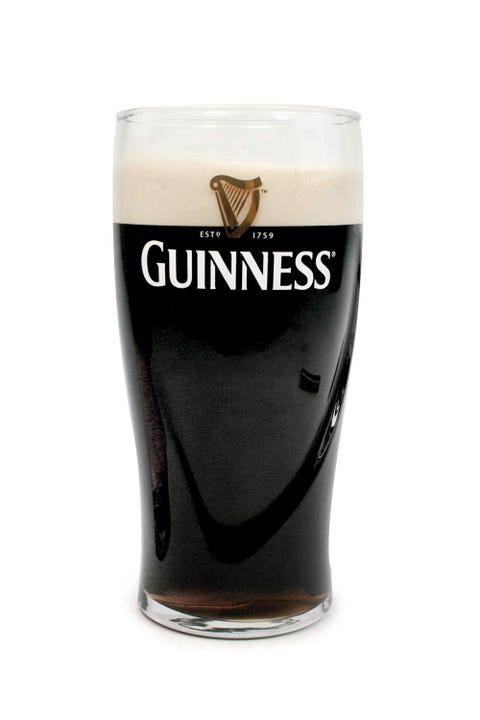 Every male relative's favorite drink also happens to be a great waist-trimmer. The bitter coffee and caramel mix never gets old.
Guinness Draught (4.2% ABV), 125 calories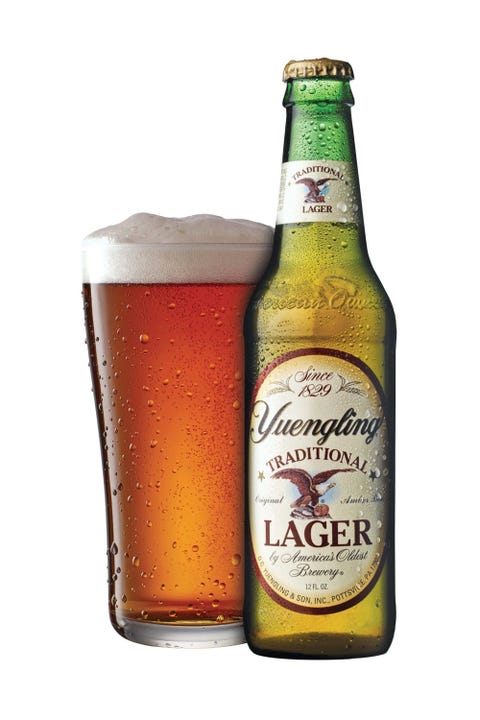 A bar and liquor store staple, Yuengling is an old faithful beer staple. And if you're counting calories, you can't go wrong with a classic, refreshing lager that's cheaper than most.
Yuengling Lager (4.5% ABV), 128 calories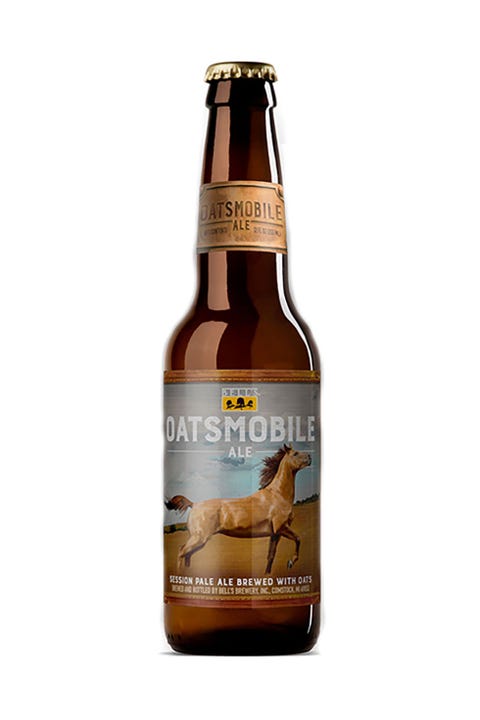 An especially flavorful option for such a low-alcohol beer, the Oatsmobile tastes like the perfect picnic lunch of bread-y oats and fruit. If you're looking to try something a little earthier this fall, beeline straight to Bell's.
Bell's Oatsmobile Ale (4.3% ABV), 129 calories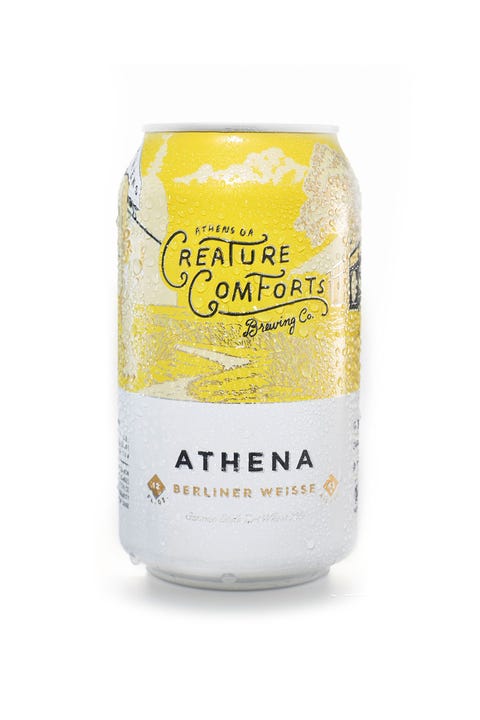 This perfect summer beer from down South is a German-styles beer with notes of citrus and fruit. If you're into tart ales, add this to your beer bucket list.
Creature Comforts Athena (4.5% ABV), 135 calories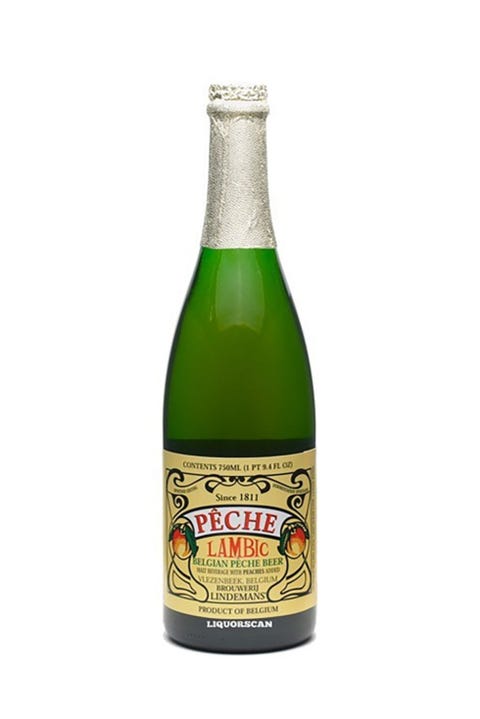 With a sweet taste that goes down like juice, this peach-flavored lambic (though all of the Lindemans flavors taste delicious, honestly) is the stuff if you want to satisfy a sweet tooth.
Lindemans Pêche (2.5% ABV), 140 calories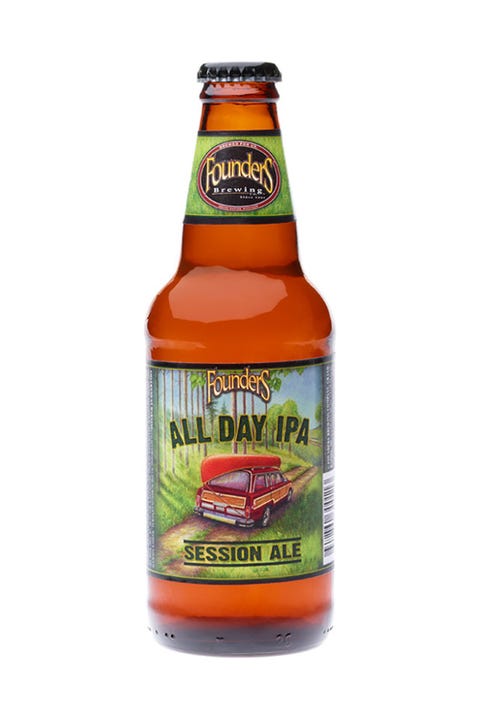 An eternal IPA favorite, Founder's All Day is one of the few and one of the best low-alcohol IPAs out there. It's a fruity medley that's low on the hops, so you can feel comfortable kicking back more than one.
Founder's All Day IPA (4.7% ABV), 147 calories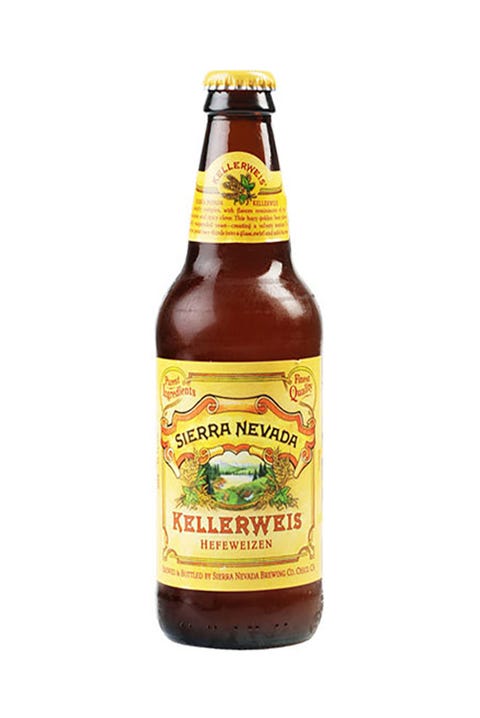 Double points because we love saying "Hefeweizen" and because it also happens to be one of the highest-rated low-alcohol beers out there. Recommended if you're already dreaming of some citrus-y, clove-y drinks for fall.
Sierra Nevada Kellerweiss Hefeweizen (4.8% ABV), 144 calories
This content is created and maintained by a third party, and imported onto this page to help users provide their email addresses. You may be able to find more information about this and similar content at piano.io