6 Shots That Aren't Absolutely Disgusting
A guide for grown-ass women.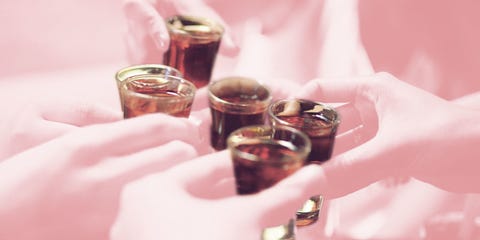 Design by American Artist
Getty Images
Look, there's really only one reason to do shots. But there are about a million reasons *not* to have that gross gag reflex and deal with the hellacious hangover afterwards. Your are an adult, which means it's time to put. the fuzzy navel. down.
Allow us to present a magical future in which shots actually, you know, taste good. Bookmark for your next bachelorette, save yourself the nose-pinching, thank us later.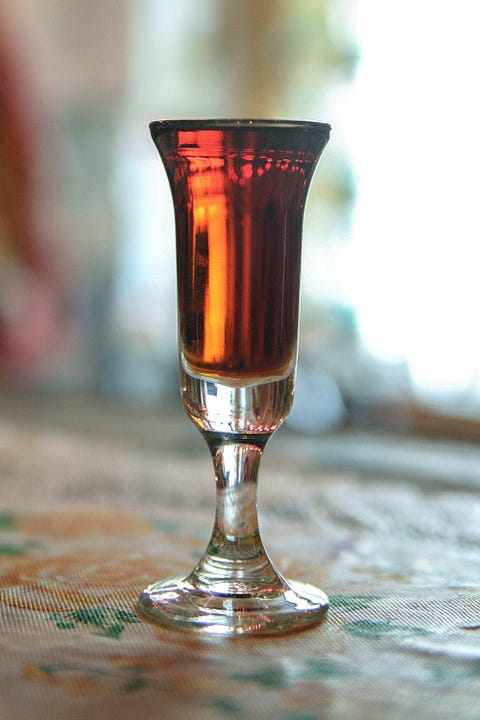 Ingredients:
3/4 oz. Jägermeister
1/4 oz. Poire Williams (Eau De Vie)
Directions:
Pour the Poire Williams into a shot glass and add in the Jägermeister. You can serve it warm or give it a little stir, depending on your preference.
Created by Jane Danger, Mother of Pearl (NYC)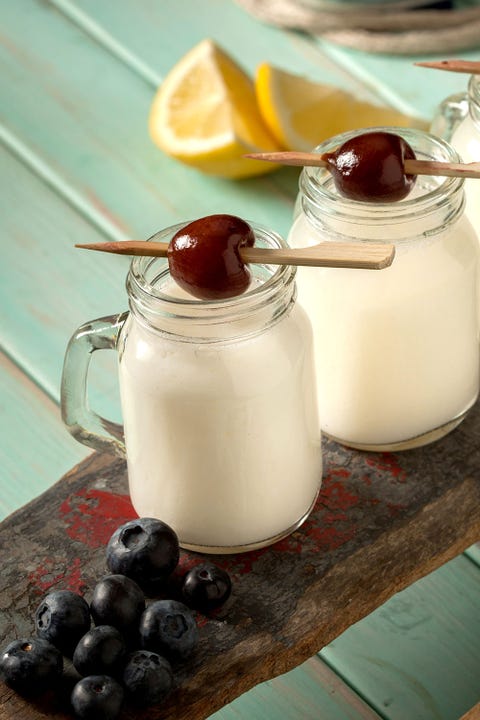 Ingredients:
1 1/2 part Cruzan Blueberry Lemonade Rum
1/2 part Fresh Lime Juice
1/2 part Cream
Cinnamon
Maraschino Cherries
Directions:
Combine all ingredients over ice in a cocktail shaker. Shake vigorously for 10 seconds and double strain into a shot glass. Garnish with freshly grated cinnamon and a speared maraschino cherry.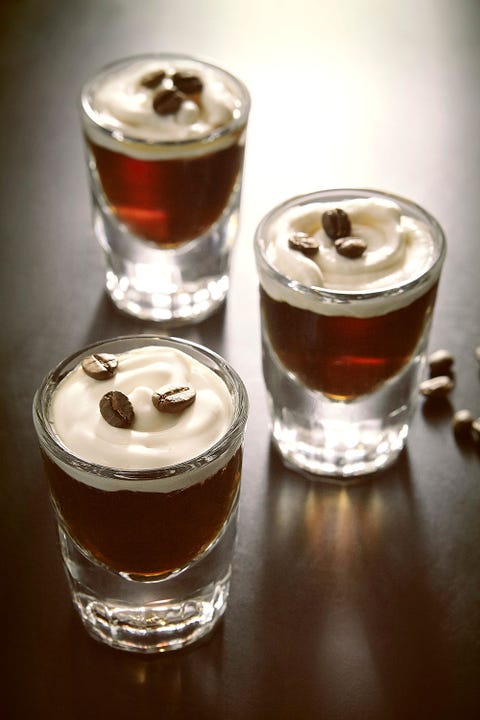 Ingredients:
½ part Tullamore D.E.W. Original
¼ part premium coffee liqueur
¼ part thickened fresh cream
Coffee beans to garnish
Directions:
Add Tullamore D.E.W. and coffee liqueur to a mixing glass. Stir and pour into shot glasses. Top each with fresh cream and garnish with coffee beans.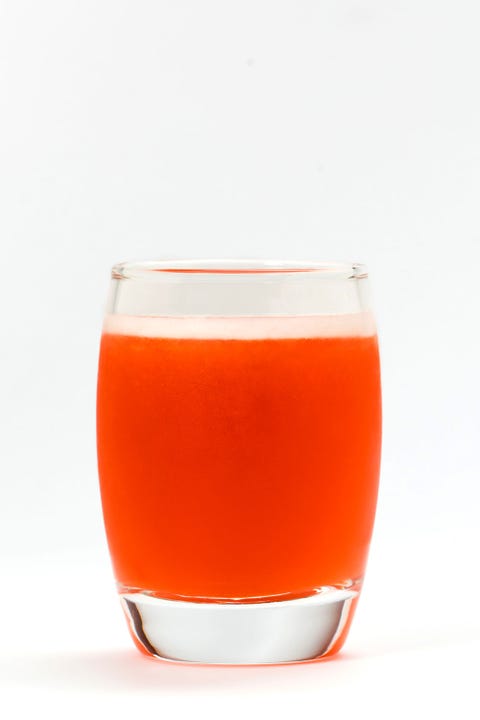 Ingredients:
1 part 901 Tequila
1/2 part tomato juice
1/2 part orange juice
Minced green chile
Dash grenadine
Directions:
Shake all ingredients over ice and strain neat into shooter-style glass.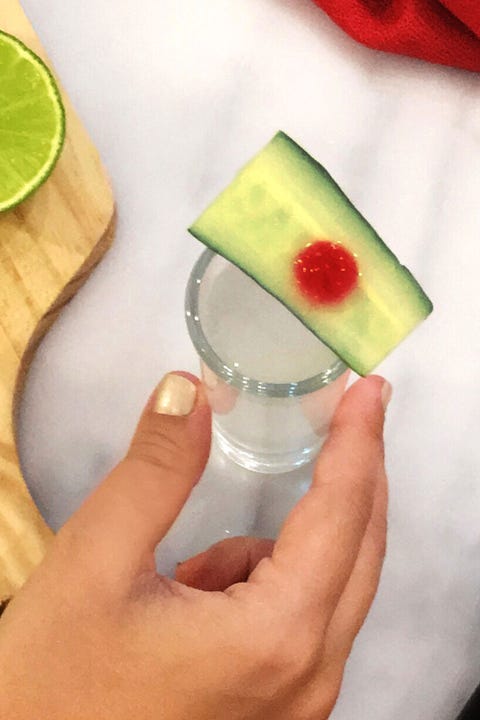 Ingredients:
1 oz elit vodka
¼ oz lime juice
Cucumber slice
Hot sauce
Directions:
Shake vodka and lime juice with ice and strain. Garnish with cucumber slice with hot sauce on top.
6
Birthday Cake Milkshake Shot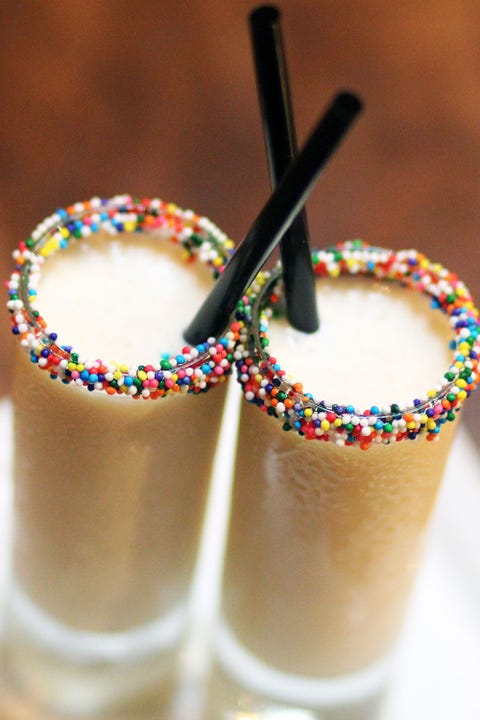 Ingredients:
Birthday cake ice cream (melted) OR milkshake batter (recipe below)
Makers Mark
Ingredients for milkshake batter:
Heavy cream
Milk
Eggs
Sugar
Birthday cake batter
Directions for milkshake batter:
Bring heavy cream and milk to boil. Once at boil temper in egg yolks and bring to nappe. Cool ice cream in ice bath, burr mix in birthday cake batter. Spin beakers of ice cream and whisk in 2 cups of Makers Mark Whisky
Directions to build shot:
Dip top of the shot glass in a little corn syrup and then in non peril sprinkles. Fill shot glass to the top with milkshake mix and a straw. Serve cold.
This content is created and maintained by a third party, and imported onto this page to help users provide their email addresses. You may be able to find more information about this and similar content at piano.io