Pumpkin Season Means One Thing: Pumpkin Beer
So here are five expert-recommended brews.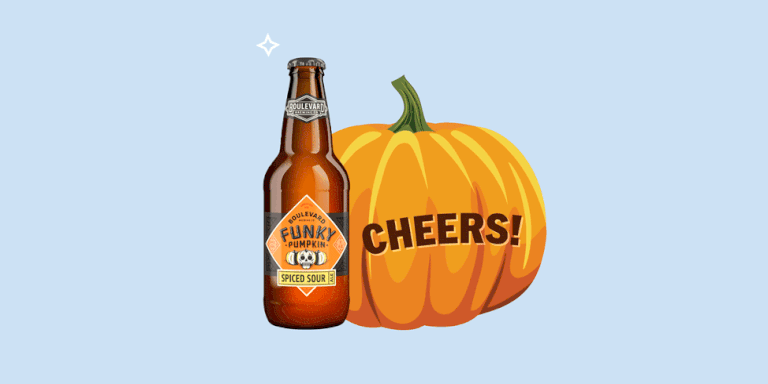 FALL IS HERE. But while some may take to sippin' PSLs (no judgement, they're delicious), some of us would like a little alcohol with our autumnal beverage. Enter: Pumpkin beers. The seasonal brews are loved by many, but if you're struggling to find a favorite or have no idea which to buy/order, we got you. Here, a selection of pumpkin-based brews by Zach Mack, certified cicerone (read: beer expert) and owner of ABC Beer Co.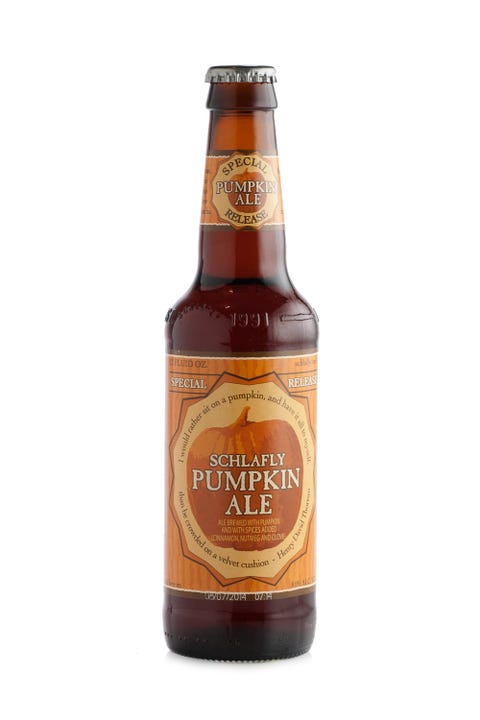 "If you ask any beverage manager what the most popular pumpkin beer they've sold is, it's very likely they'll say Schlafly Pumpkin. It hits all the right notes for a fall beer: Earthy pumpkin, roasty malt back bone, and spicy cinnamon, nutmeg, and clove all come together in just the right amounts to create a perfectly autumnal palate experience. It's so broadly appealing that I consider it to be a 'gateway pumpkin beer.'"
2
Dogfish Head Punkin Ale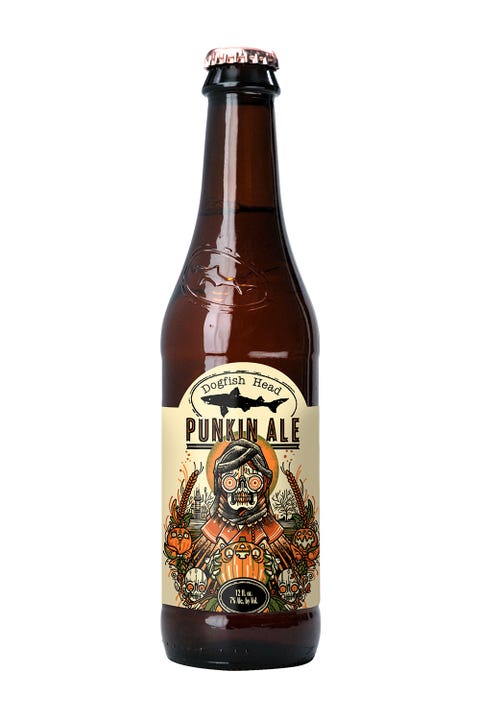 "Leave it to Dogfish Head to take a divisive style of beer and make it something that pretty much anyone can enjoy. This seasonal is malt-driven and spicy, with nutmeg, cinnamon, and clove from beginning to end (without being overbearing). A perfect Halloween party cooler beer if there ever was one!"
3
Greenport Harbor Leaf Pile Ale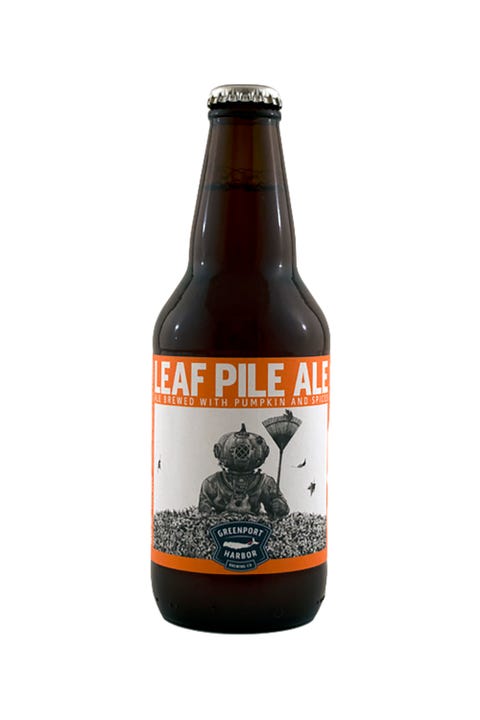 "When you want a pumpkin beer that will make you question your very understanding of the style, Greenport Harbor's Leaf Pile is for you. Think of it as the most subtle take on what can often be an unwieldy seasonal: This beer is made with pumpkins, but forgoes the over-the-top baking spice to create an earthy, malt-driven brew that, for lack of a better description, tastes like jumping into a pile of leaves feels."
4
Boulevard Funky Pumpkin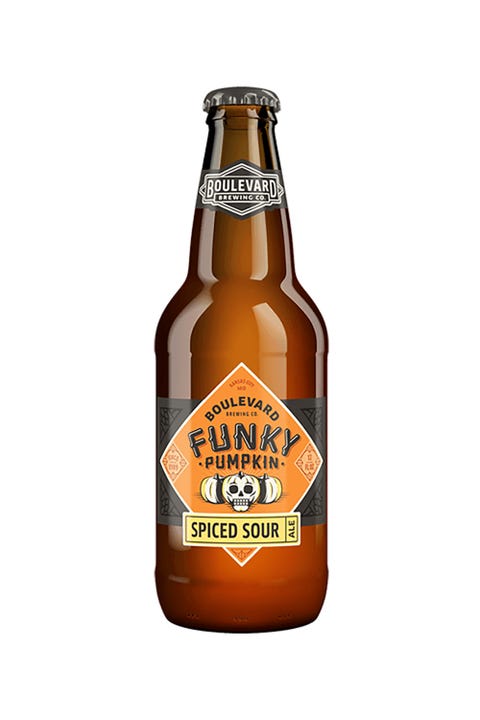 "If you're a fan of sour beer and are living in fear of a season without an offering for you, you're in luck. Even with it's deceptively spicy nose, Boulevard's take on pumpkin beer is a refreshingly tart brew that stands out in a sea of malt bombs, with (obviously) funky, earthy notes mingling well with clove and allspice at the finish."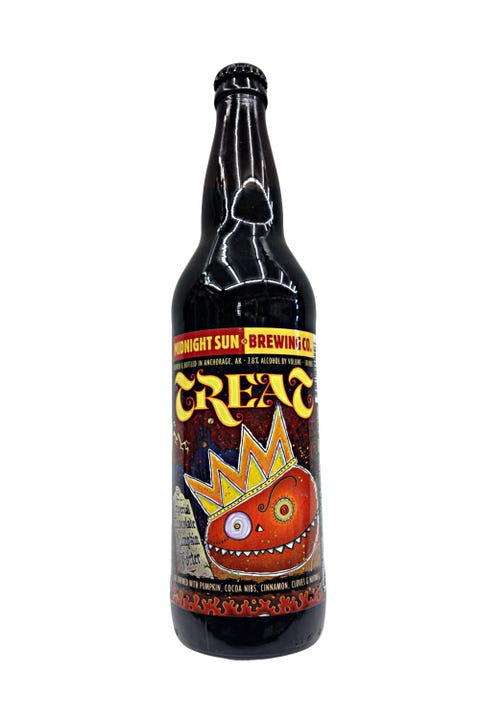 Yes, this is a CHOCOLATE pumpkin beer. "Sometimes, you just need a beer that you can slide into after dinner in place of a slice of pie. TREAT is one of those full-bodied, comforting beers that doesn't even come close to venturing into candy sweet territory but still screaming with Halloween flavors like a liquid pumpkin cookie. At 7.8% ABV, it makes for a great nightcap."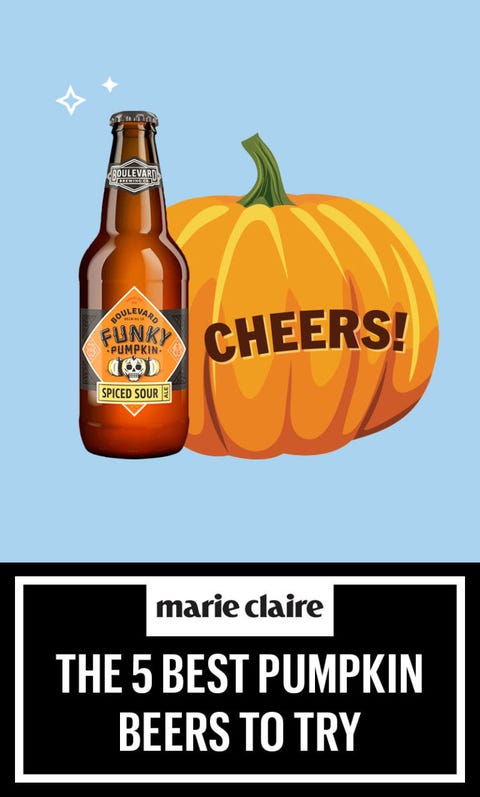 This content is created and maintained by a third party, and imported onto this page to help users provide their email addresses. You may be able to find more information about this and similar content at piano.io