Donald Trump Falsely Claims His State of the Union Address Had the Largest Amount of Viewers
Oh look, it's like the inauguration crowd size all over again.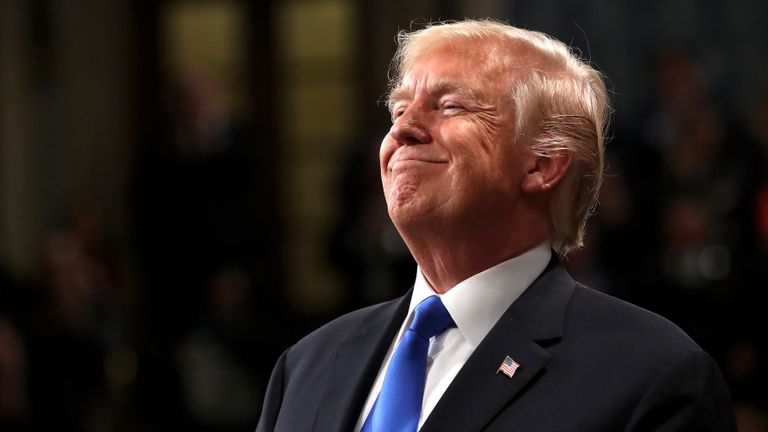 (Image credit: getty image)
On Thursday morning, Donald Trump tweeted from his personal Twitter account that the State of the Union address he gave on Tuesday night had the highest amount of viewers in history—reeling in at 45.6 million. It in fact, did not.
On the contrary, in 2010 President Obama's first State of the Union address had an audience of 48 million, President George W. Bush came in at 51.8 million viewers in 2002, 62 million in 2003, and President Clinton had 45.8 million in 1994 and 53 million in 1998. We could go on and on with the numbers throughout history, but you get the point.

The false claims seem all too familiar to last year when the president told the nation his inauguration had the largest crowd size in history. As you likely remember, it did not. Visual proof below (Obama's 2009 inauguration on the left, Trump's 2017 inauguration on the right).
RELATED STORY