My Boyfriend Left Me on the Day of Our Closing—I Still Made the Purchase
I'd always wanted to own a home; a last-minute hurdle wasn't going to stop me.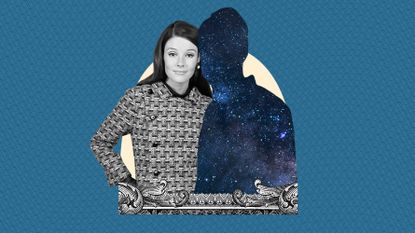 (Image credit: Morgan McMullen)
I always wanted to be a homeowner. While my grade-school friends were talking about their fantasy weddings, I was drawing ideal floor plans. At 24, I started a savings account nicknamed "House." When I moved to New York in 2006, my first apartment was in a mother-daughter townhouse in Williamsburg. My widowed, octogenarian landlady told me stories of how her adult children had lived in the upstairs apartment while they were raising their kids and how it then provided income for her after they were all grown. From that point on, I didn't just want a home, I wanted an investment.
After moving from Brooklyn to Rockaway Beach, Queens, I was determined to realize my lifelong dream by purchasing one of the countless homes that had endured damage from Super Storm Sandy two years prior. I had the down-payment saved and the good credit to get a mortgage, but I was still hesitant to take on a fixer-upper on my own. Could I do the hours of demo, clean-up, hiring contractors and million other tasks alone?
As fortune had it, soon I fell in love and these doubts subsided. While sharing my apartment, my boyfriend and I dreamed of making a permanent home together. Our plans only got bigger once our daughter was born. As her first birthday approached, we made a push to find our perfect family home. We finally made an offer that was accepted for a pair of 100-year-old bungalows (one for us and one to rent) on the quiet bayside of the peninsula. The plan was for me to purchase the homes and finance renovations, while my partner managed the contractors and performed the finish work himself.
I thought all of my dreams were coming true—but that suddenly changed the morning of my closing. When we woke up that morning, I thought my partner was just as excited as I was. I beamed at him holding our daughter in my arms, but my heart sank as he made one simple statement: "I'm not happy."
So, I went into the closing alone. When the sellers noted my missing partner, I brushed his absence aside quickly. The moment I'd waited my entire life for was spent in shock. When I was finally handed the keys, I walked into the main house without my family, read a welcome note left by the sellers, and wept uncontrollably on the linoleum floor.
Within two weeks of his announcement, my partner had left for good. I was devastated, but something he said just before he left was planted in me like a seed: "I'd like to see you do this without me." It grew into a kind of mantra: "Do this without me, do this, do this, do this."
Determined to succeed, I found contractors, discovered how to care for my daughter on my own and still maintain my high stress career in finance. It was the single hardest time of my life, but it strengthened me. My girlfriends came and helped me scrape, sand, wash windows, and paint. My midwest-based family couldn't be there to support me every day, but they made several trips to help me finish the homes and provide emotional support. Now, my daughter and I are thriving in our homes and I'm supplementing my mortgage with the rental income. I think sometimes of how my ex may have been right: I couldn't have done this without the motivation he gave me to succeed in spite of him.
Related Articles