How To Spice Up A Relationship, According To Relationship Expert Esther Perel
Four simple ways to reinvigorate that spark.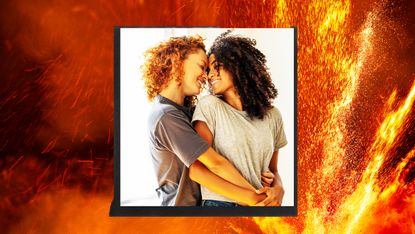 (Image credit: Brittany Holloway-Brown)
Like anything, else you encounter on a daily basis, it's possible to fall into a monotony or a lull while in a long-term romantic relationship. Countless books and lectures have been devoted to the question of how to spice up a relationship, particularly when it comes to sexual intimacy.
"We are creatures of repetition," famed Belgian relationship therapist Esther Perel admits. "In that sense, we all live with routines. Repetition anchors us; repetition gives us structure; repetition gives us predictability, familiarity, a sense of knowing what to do, confidence. So can you avoid monotony? No, you cannot. That is intrinsic to reality."
However, she says, there is hope—so long as you're willing to use a bit of imagination. "We live with routine, we are bound to be in monotony of some sort or repetition," she says, "but through our imagination, freedom in confinement or freedom in reality comes to our imagination. Our imagination is limitless, and can take us outside of every restricted area."
For instance, she gives the example of tying one's shoes: "I know how to tie my shoes. I can turn this routine of tying my shoes into a very erotic experience, with you pulling very, very slowly at my laces. Same gesture, completely different rhythm, completely different intention and meaning, and therefore a different relationship."
But in your everyday life, you may not be willing to turn your shoe-tying experience into a sexual experience, particularly if you and/or your partner are scrambling out the door. Thus, we've asked Esther Perel to unpack her best, most practical ways of spicing up your relationship. Not only are her tips shockingly simple, but they're also easy to incorporate into your everyday life. You'll never have to worry about the state of your spark again.
Get Playful
Venturing outside the ordinary—in any context, but especially in a sexual or emotional context—can feel scary. For this reason, Perel says to ease the shock by using play as a means of adding that much-needed spice to your romantic repertoire.
"Playfulness is when risk taking is fun," she says. "Playing gives you permission that reality doesn't necessarily allow you, and you can say, 'I want to not be in our everyday lives. Let's step out of the everyday.' This transcends the boundaries of the mundane."
There are a number of ways of incorporating play into your relationship, from sex games to sex card games to roleplay to kink. Below, some sure-fire options to get you going.
Set the Mood
If you're having trouble spicing up your relationship or keeping sensuality alive, Perel says that one of the first actions you should take is to ensure that you have a dedicated space for sexual play so that you (and your partner) are able to "take yourself out of one mode, out of one role in your relationship, and give yourself the permission to enter into another role." This, she says, means "transitioning into an erotic place, and thus your erotic self."
So, what does that mean in terms of logistics? "If you want to spice something up, don't have your room be a pigsty," she says.
"When you go to the gym, you'd go to a dedicated place," she reminds us. "When you go to pray, or when you go to meditate, you go to a dedicated place. When you go to a restaurant, you go to a dedicated place. The restaurant doesn't look like your bedroom, so your bedroom shouldn't look like your kitchen or like your laundry room. This is because we are highly suggestive and suggestible to the environment. It gives a sense of meaning to what we are about to experience."
If your room is looking more sulky than sultry these days, try buying silky sheets, hanging sensual art, or experimenting with low lighting like candles and warm lamps.
Lovehoney Oh! Cherry Massage Candle 2.1oz
This candle does more than just set the mood: Its wax can also be dripped (carefully!) onto one's partner to be used as massage oil, and it's completely edible. I have one, and the smell is divine!
Be Curious About Each Other
"Spicing up is about curiosity," says Perel. "Curiosity is about the willingness to engage with the mystery and the unknown that lives right next to you. The reason it is so difficult to spice up is because when we want familiarity and comfort, we don't want mystery and unknown right next to us. We want to feel that we know this person inside and out, and vice versa. That's why love and desire often are in a paradoxical relationship with each other, because love wants the comfort, the predictability, the familiarity, but desire wants the unknown, the mystery, the discovery, the exploration. That's the spicing."
However, she says, there are ways of keeping mystery and curiosity alive while also retaining a sense of comfort and familiarity.
In particular, she tells us that she always mentally returns to the same potential scenario: "My classic image used to be that you go out for dinner with friends and you find yourself talking about all kinds of things. Your partner suddenly talks about the books or the movies they saw, and you look at them and say, 'Wow, I didn't even know you liked that.' Then, you go back in the car, you have the opportunity to continue a very interesting conversation, and lo and behold, you sit down and you start talking about who's going to the supermarket tomorrow morning. But why didn't you continue that conversation?"
The significance of this scenario, she says, is that it's a case in which "you suddenly realize that you actually are both interesting people who have a lot to say." This contrasts with "the complacency of the everyday management." Often, she says, "You ask, 'How was your day?' Or you ask, 'How is so-and-so?' But you don't ask 'What has this transition been like for you?' or 'What was it like for you when you got to do this project and have a conversation that you've never been able to have?'"
While questions such as these may be uncomfortable to ask at first, she says that they play a key role in keeping the romantic spark alive. "It's that next level that says, 'I'm still curious about you. I don't know you completely. You're not the inside of my pocket,'" she argues.
Get Vulnerable
Perel reminds us, "Deeper intimacy goes with more risk. More risk goes with trust. Trust goes with more risk. It circles. Deeper intimacy is into-me-see. So how I invite you to see into me?"
Whether you've just begun dating or you've been together for years, it can always be a little anxiety-inducing to open up about your thoughts, desires, or insecurities. Furthermore, when you're immersed in the routine of daily life, it may be difficult to find the right moment to talk about the way you feel.
If you're having trouble opening up to your partner to the extent that you wish, Perel suggests trying to do so through play. "It's the way that you learn; it's the way that you can safely take risk," she says. "When a child is playing , they're taking all kinds of risks imagining themselves, propelling themselves into a script. They can try out a lot of things because the consequences are not the same because you're playing. So in the realm of our imagination, we can experience a degree of freedom that the limitations of reality can never afford us."
For more, visit our Sexual Wellness section, where we unpack topics around consent, kink, sex toys, and more so you can have your safest and very best sexperiences yet.
Meet the Expert
Esther Perel is a popular author, relationship therapist, psychotherapist, and podcast host who believes that strengthening the quality of one's relationships fortifies the quality of one's life. Originally born in Belgium, her work has been translated into 24 languages and counting.
Celebrity news, beauty, fashion advice, and fascinating features, delivered straight to your inbox!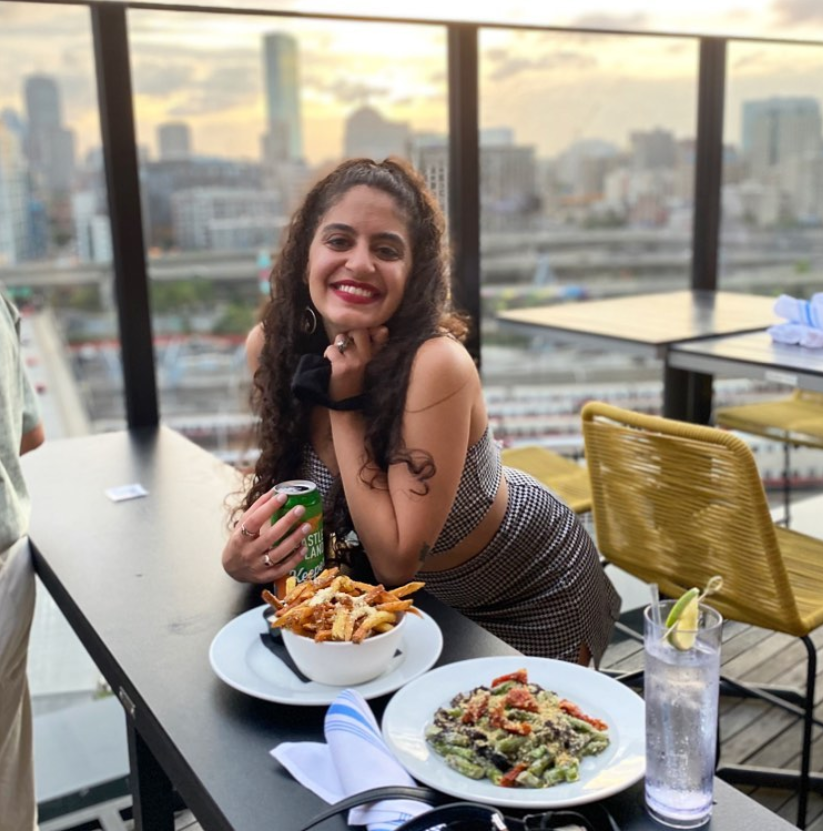 Gabrielle Ulubay is an E-Commerce Writer at Marie Claire and writes about all things beauty, sexual wellness, and fashion. She's also written about sex, gender, and politics for publications like The New York Times, Bustle, and HuffPost Personal since 2018. She has worked extensively in the e-commerce and sales spaces since 2020, including two years at Drizly, where she developed an expertise in finding the best, highest quality goods and experiences money can buy. As a film school graduate, she loves all things media and can be found making art when she's not busy writing.