How to Go on Better Dates in Your City
According to this nationwide analysis, what works in New York might not be too enticing in, say, Seattle.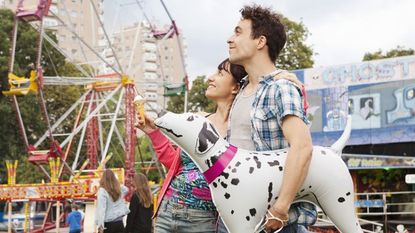 (Image credit: Getty Images)
Ever wonder if you might dominate the dating scene if only you lived in a different city?
HowAboutWe (opens in new tab), an "offline" dating site that connects members based on date ideas, has analyzed more than a million date suggestions in 25 key cities since 2010, and today they unearthed some very intriguing trends that might actually help make the dating game a bit easier to win.
Some of the facts were pretty obvious. For instance, to my fellow New Yorkers, it won't be at all surprising that the city was the top destination for dates involving booze or a cultural activity, like a limited-run exhibit or a hot new art installation.
However, a few things did surprise me. My hometown of St. Louis, Missouri, for instance, led the nation in educational dates. The midwestern town has 40 percent more dates that involve learning something new — cooking classes or salsa dancing lessons — than the national average. (I was also proud to see that Busch Stadium was the No. 1 date spot followed closely by the quirky-cool City Museum.)
Some other interesting finds:
Click around on the map above and see what your city has to say for itself.