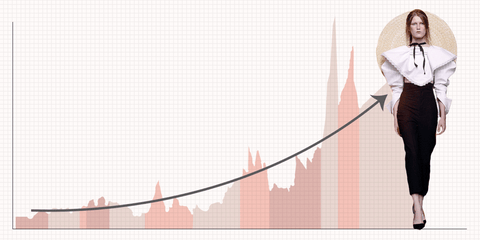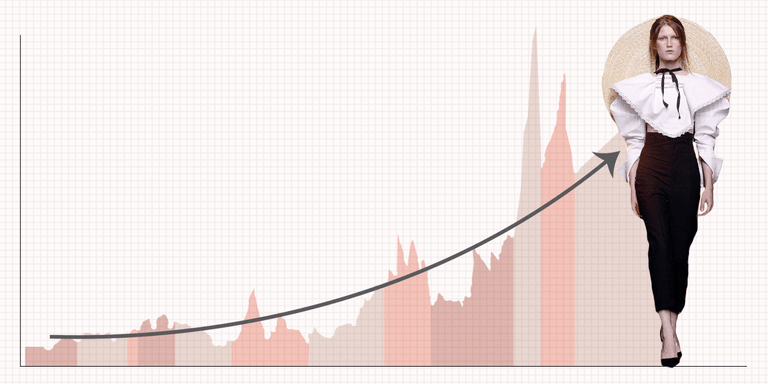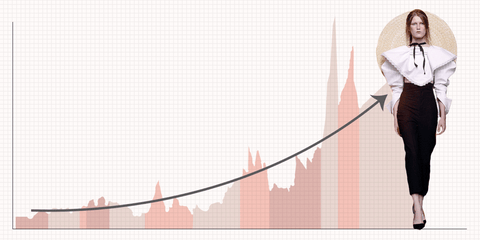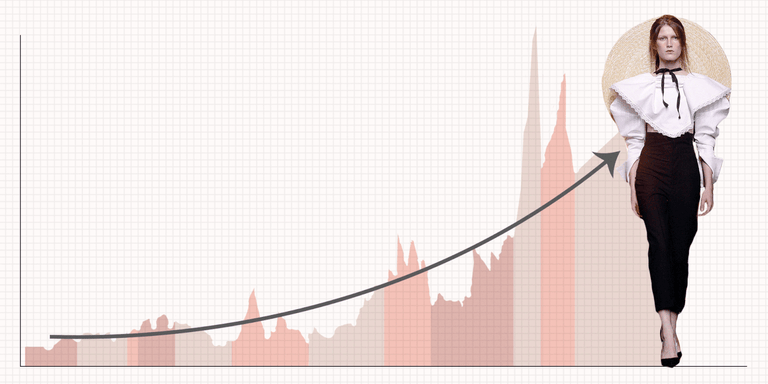 It sounds cool and adult-like, but why diversify your actual stock portfolio when you can diversify your *2017 wardrobe?* Ahead, we weigh in on the buy-ability of seven trends, just like those analysts who work for a certain "fake news" organization.
It won't feel wrong yet to keep wearing the woven or poppy suede ones you clomped around in all summer—as some of are right now on a fluke 60-degree day—but the new mules are more ostentatious than before, with fur trimming and brooches and their own personal tassel pulls. Yes, it can be a lot of look, but just like those Miu Miu chandelier slides get old, the right pair, even years from now, can hearken back to a specific, fabulous moment in time.
Buy-ability index: 7/10
I mean, duh. But less duh, we're seeing new and creative variations on the most obvious print, from doublewide to ultra thin to super-sequined to amusingly Oasis-y, zipper and all. So don't buy a T-shirt; buy the special-est stripes you can afford.
Buy-ability index: 10/10 if the newness comes more from fabric or color, 9/10 if weird shape
Practically nobody wears stilettos anymore, but that doesn't mean we can't get a height boost elsewhere. Enter the platform, now more sculptural and *extra* than ever. Be on the lookout for a rainbow heel.
Buy-ability index: 6/10 (would be higher if less memorable)
The Golden Globes settled it: Pink, as the chosen color of cool/strong/independent millennials everywhere, is here to stay. And while it has been on the rise for a while now, signs point to it becoming more of a movement than a fad. Plus nobody looks bad in it.
Buy-ability index: 9/10
5
Massive Shoulders and Arms
Big sleeves: still huge. Big shoulders: even huger. Like airbags or built-in pool floaties, outward-extending shirts say "Here I am, darkening the saloon doorway like John Wayne before a shootout."
Buy-ability index: 9/10 if you're trendy, 6.5/10 if you weren't into the Rachel Comey jeans, 11/10 if you're a nasty woman
Button-downs on acid. No more Mr. Finance Guy.
Buy-ability index: 9/10, but lower than that if you're keen to DIY
Thanks to your boy Alessandro Michele, fluttery strips of fabric stiff will soon overtake the world, and not just as a decoration for your striped shirt. Stiff or, um, flaccid? Up to you.
Buy-ability index: 8/10 for the highly recognizable H&M top kind, 5/10 for the wedding-cake kind