How Socially Savvy Perfume Gets Made
Eco-chic supermodel Angela Lindvall travels to Uganda to meet the women who give life to a sustainable perfume.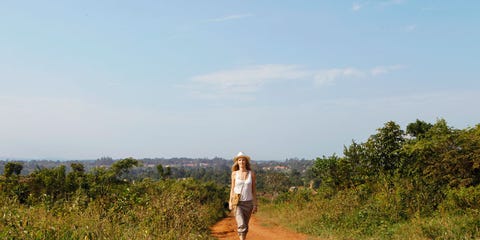 Michelly Rall/Getty Imageslin
Eco-chic supermodel Angela Lindvall travels to Uganda to meet the women who give life to a sustainable perfume.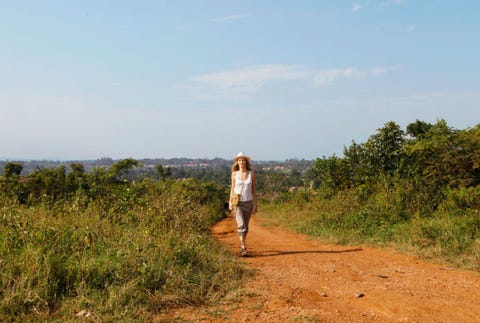 Michelly Rall/Getty Imageslin
Message in a Bottle
Angela Lindvall is more than your average front woman for DKNY's first sustainable perfume project. Tall, freckly, and gorgeous, sure (like most supermodels!), she's also a serious environmentalist with a passion for women's causes. "I'm not an all-or-nothing radical environmentalist — I believe in small steps that lead to big changes," she explains.
She couldn't have been more pleased with PureDKNY, a perfume backed by ambitiously responsible choices on all fronts: It's served up in 100 percent recyclable glass bottles and compostable boxes, and the signature ingredient is sustainably farmed Ugandan vanilla. ("Already, this has helped drive up the price of the crop, so the farmers are earning more," enthuses Lindvall.) What's more, DKNY has partnered with humanitarian group CARE to implement the Village Savings & Loan Association (VSLA), microfinance programs that teach the vanilla farmers (60 percent of whom are women) to borrow money and manage their businesses.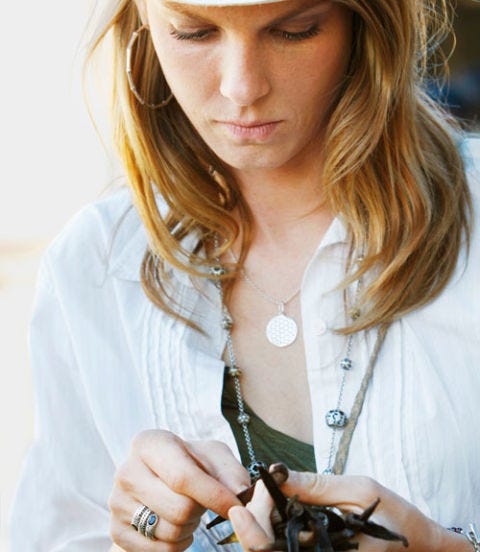 Message in a Bottle
Eager to see the project come to life, Lindvall traveled to Africa this January. Meeting the farmers firsthand was a moving experience for the supermodel. "Immaculate has a spectacular farm. And with the income she now earns from vanilla, she grows other crops, like bananas and coffee; employs a large staff; and supports her family — she has nine kids!" Lindvall says. "It was eye-opening to see how empowered the women had become. Once they were able to bring incomes to their households, they gained independence — a voice. It transformed their lives dramatically."
Also life-changing for the farmers: smelling the finished perfume for the first time when Lindvall arrived with samples. "They were so proud to know that their vanilla was inside; they truly cherished it!"
Her next stop: Togo, home to locally farmed verbena-basil, the featured crop in the second PureDKNY perfume, due out later this year.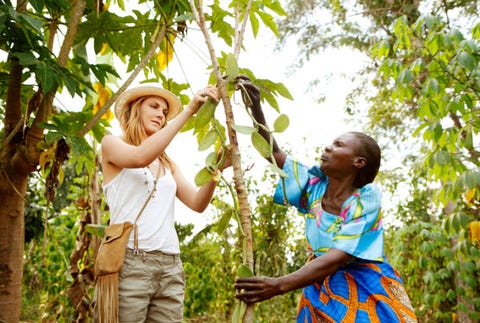 Message in a Bottle
"How incredible that vanilla has to be hand-pollinated; it takes a lot of care and dedication to grow. Funnily, that's why it's considered a women's crop — men don't have the patience for it."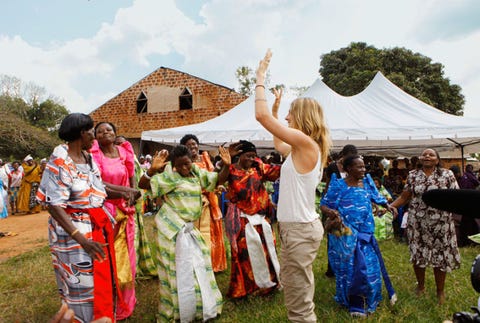 Message in a Bottle
"The welcome ceremony was my favorite part of the trip. The song and dance were so spirited. And those amazing dresses — I loved all the vibrant colors."
Message in a Bottle
"There was such a wonderful sense of family and community at this market. Meeting all the kids made me miss my boys — Dakota, 9, and Sebastian, 6 — back home in California."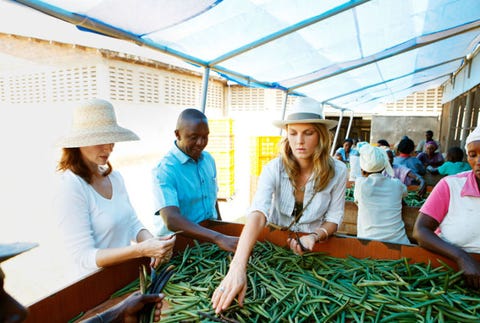 Message in a Bottle
"Fresh vanilla smells nothing like the sweet, cakey stuff we're familiar with. It's really green and earthy"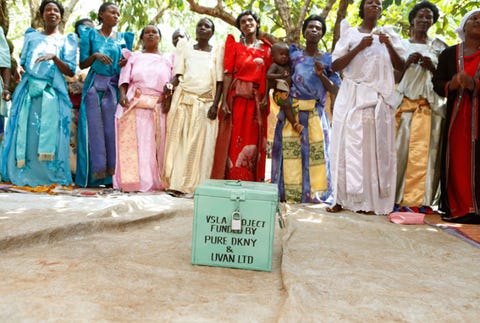 Message in a Bottle
"The weekly VSLA meetings are part social gathering, part formal ceremony, which last more than an hour. Imagine waiting around at your bank for an hour!"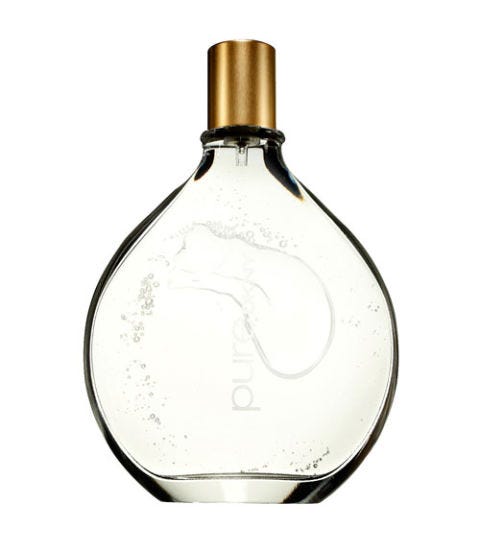 Message in a Bottle
Making a Splash: PureDKNY Eau de Parfum, $65.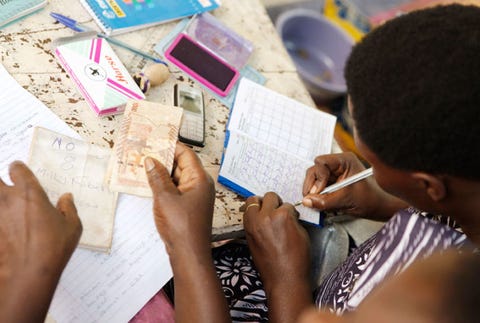 CARE Essentials
CARE anticipates that its VSLA microfinance programs will reach 30 million people (at least 70 percent women) over the next 10 years.
Since microfinance initiatives were first launched in the early '70s, women have been the focus. Why? We know they're instinctual caregivers who invest their earnings in their families. But anecdotal reports also prove them to be careful strategists who repay their loans more consistently than men.
Currently, almost 38 percent of Uganda's population survives on less than $2 a day (the national poverty line). In comparison, thriving vanilla farmers can make up to $5,000 a season (there are two harvests per year), not including their other crops.
For more on CARE, go to care.org.
Go to marieclaire.com/uganda to watch Angela's exclusive video diary.
This content is created and maintained by a third party, and imported onto this page to help users provide their email addresses. You may be able to find more information about this and similar content at piano.io