The 5 Best Beauty Brands That Are Also Really, Truly Inclusive
Our favorite hair, makeup, and skincare lines that are redefining beauty.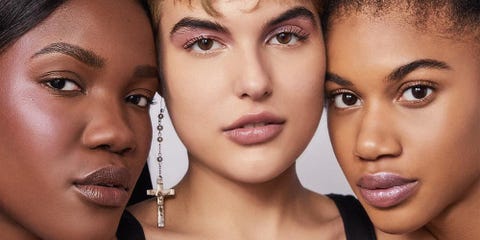 We're gonna say it: The beauty industry has been slow as hell on the diversity thing (and by thing, we mean acknowledging that the world is not comprised solely of skinny, fair-skinned humans with straight hair). But as brands finally make major strides toward diversity (like featuring models with real bodies, full-range foundations, and natural hair products galore), one thing has become clear: Our favorite brands are those that actually formulate and rep their products with every skin tone, hair type, and identity in mind.
So to get you in on the great beauty awokening, and to help you shop smarter and love harder, we rounded up our five favorite beauty brands that not only crank out truly excellent products, but do it with inclusivity in mind. Check out their stories, ahead.
This content is created and maintained by a third party, and imported onto this page to help users provide their email addresses. You may be able to find more information about this and similar content at piano.io