Editors handpick every product that we feature. We may earn commission from the links on this page.
Our First Annual Most Wanted Beauty Awards
More than 12,000 of you shared your most watched, most visited, most liked apps, sites, personalities, products, and more in our reader survey.
More than 12,000 of you shared your most watched, most visited, most liked apps, sites, personalities, products, and more in our reader survey.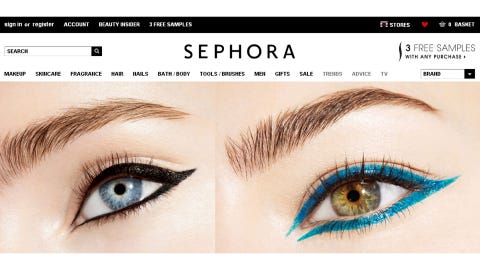 Most Amazing E-Commerce Experience: Sephora
With more than 14,000 products from over 200 beauty brands, Sephora.com won by the largest margin in any category.
"The search function works really well, so the site never feels overwhelming. The customer reviews inspire me to take risks and try new products." —Amy Sturgis, 41, Granite Falls, NC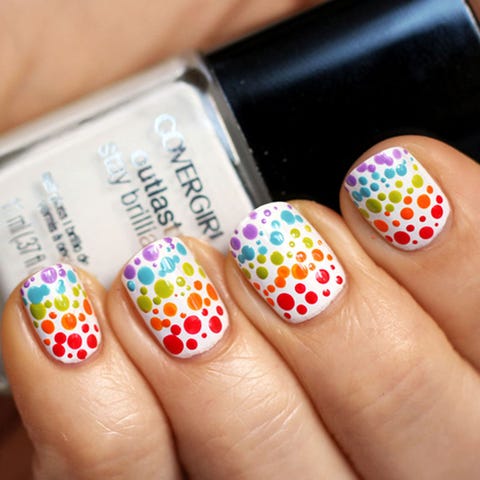 Favorite Nail Blogger: All Lacquered Up
Competition was fierce, but Michelle Mismas, creator of AllLacqueredUp.com, beat out 248 other nominees to take top honors.
"Michelle gives her honest opinion along with creative manicure ideas and the latest news. Plus, her blog's layout is easy to read." —Natalie Fuller,28, Kenosha, WI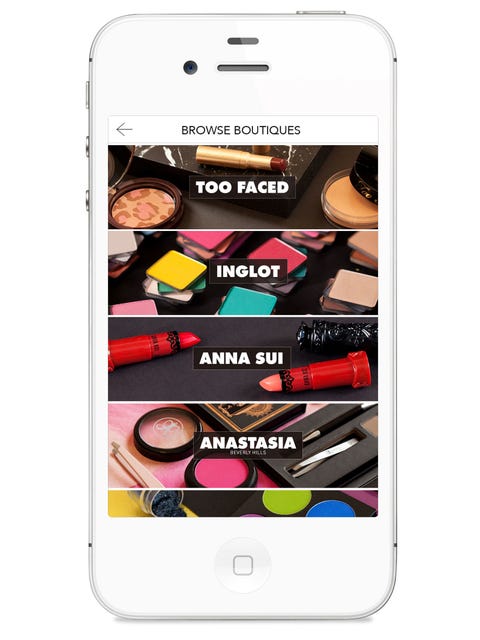 Ridiculously Useful Beauty App: Beautylish
Intuitive, well-designed, and super-comprehensive, this beauty mecca (beautylish.com/mobile) earned 21 percent of your votes.
"Beautylish's app has tutorials, inspiring visuals, product reviews—you can even shop from it." —Krista Huntington, 24, Palm Coast, FL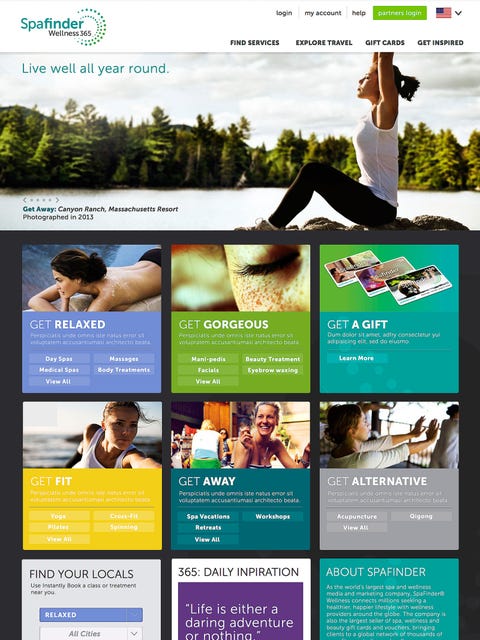 Can't-Live-Without Beauty Service: Spafinder Wellness 365
This health and beauty directory (spafinder.com) featuring reviews and an appointment finder, earned more than 2,100 votes.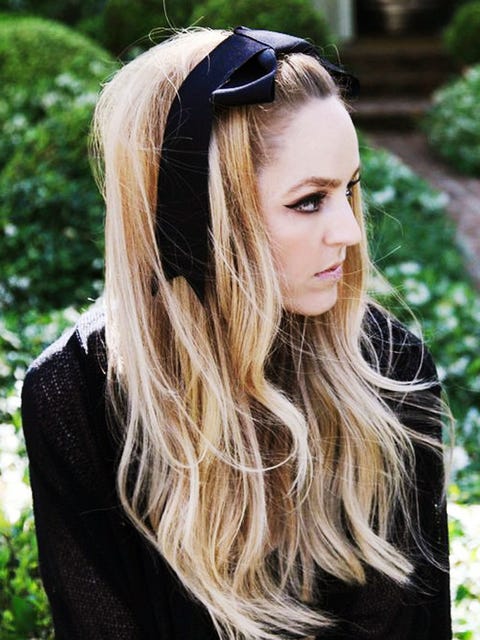 In-Demand Video Personalities: Elle & Blair Fowler
Close to 1 in 5 readers voted for Lisa Sylvia "Elle" and Laura Elizabeth "Blair" Fowler, the bubbly beauties behind YouTube.com/AllThatGlitters21 and YouTube.com/JuicyStar07.
"Blair is upbeat and makes great product suggestions. And I trust Elle, who does book reviews, too—she's more than a typical beauty YouTuber." —Karli Smith, 23, Davis, CA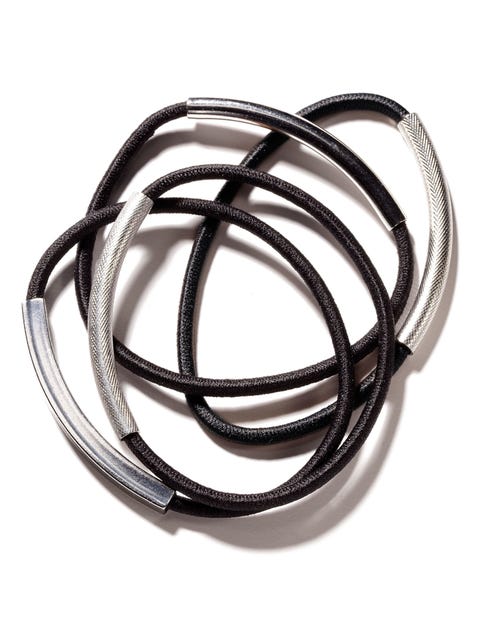 Jeffrey Westbrook/Studio D.
Bad Hair Day Miracle Workers: Hair Elastics or Clips
Thirty-two percent of you reach for these essentials when your strands need saving.
"My hair can be excessively frizzy and unmanageable some days, but using hair ties or a clip, I can make it look professional, romantic, or a little edgy, depending on whether I do a bun, braids, or a ponytail." —Kizzianne Casale, 36, Troy, NY
GOODY DoubleWear 2in1 Ponytailers + Bracelets, $5 for three.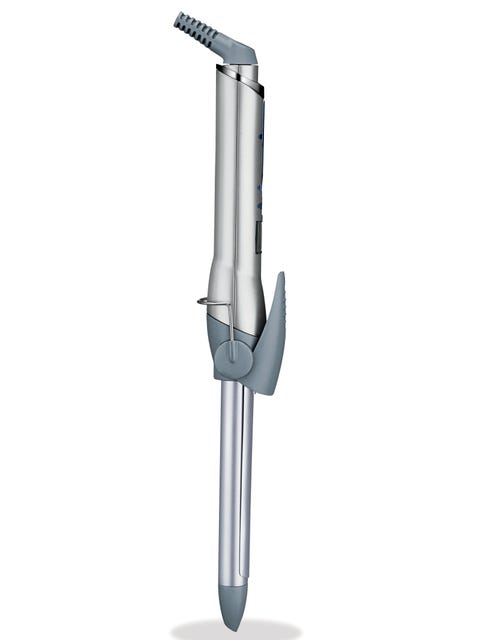 Jeffrey Westbrook/ Studio D.
Must-Have Beauty Gadgets: Hot Tools
Almost half of you (47 percent) would be lost without your curling irons, curlers, and straighteners.
"I wouldn't give up my hot rollers for a million dollars. I know they're old-school, but they work in less than 10 minutes and give body that lasts for days." —April Clark, 43, New York City
JOHN FRIEDA STYLING TOOLS BY CONAIR Tight Curls Curling Iron, $30. T3 SinglePass Straightening & Styling Iron, $160.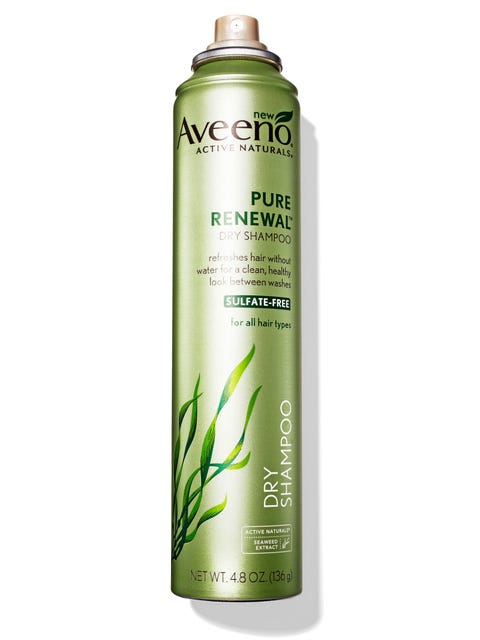 "Jeffrey Westbrook/Studio D. "
Changed-My-Life Product: Dry Shampoo
Remember the days before dry shampoo? Apparently you don't want to. Nearly 25 percent of you called these oil-absorbing, volume-building powders and sprays the game-changers of the year.
"I got a sample of a dry shampoo from Birchbox and figured I'd give it a try. Then I started using different ones and fell in love with them! When I'm on day two or three without washing, I use it to get rid of that greasy look, and some days I apply it to clean hair for a little extra volume." —Jessica Davis, 23, Manteca, CA
DOVE Refresh+Care Invigorating Dry Shampoo, $4. AVEENO Pure Renewal Dry Shampoo, $8. PHILIP B Russian Amber Imperial Dry Shampoo, $28. BUMBLE AND BUMBLE Blondish Hair Powder, $35.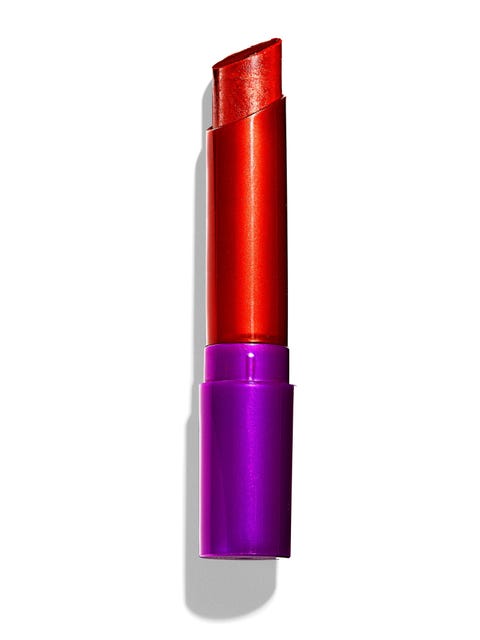 Jeffrey Westbrook/Studio D.
Best Beauty Solution @Work: Lip Balm
This workhorse of the makeup bag is an on-the-job beauty solution for 24 percent of you.
"I'm a clinical dietitian at a trauma hospital, and I'm talking all day long with patients and other members of the health-care team, so my lips get chapped fast. I probably reapply lip balm six or seven times a day." —Maryam Naghaviani, 27, Austin, Texas
COVERGIRL Lipslicks Smoochies Lip Balm in Only U, $6. VASELINE Petroleum Jelly Lip Therapy Tin, $3.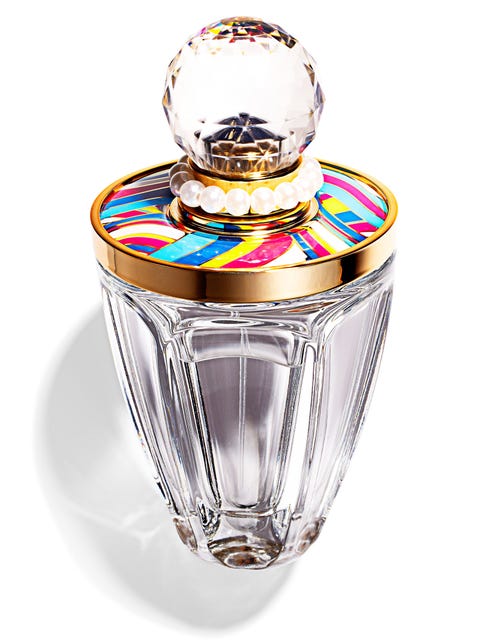 Jeffrey Westbrook/Studio D.
Celeb You Most Want To Smell Like: Taylor Swift
The sweet singer—and scent creator—captured 25 percent of votes.
"I've smelled her Wonderstruck scents and would definitely try her new one, Taylor. I admire her style and enjoy her music. I like that she's not out partying and doing crazy stuff but just enjoys hanging out with her friends and her cat." —Rachel Merrill, 28, Pleasant Valley, MO
TAYLOR SWIFT Taylor by Taylor Swift Eau de Parfum Spray, $60.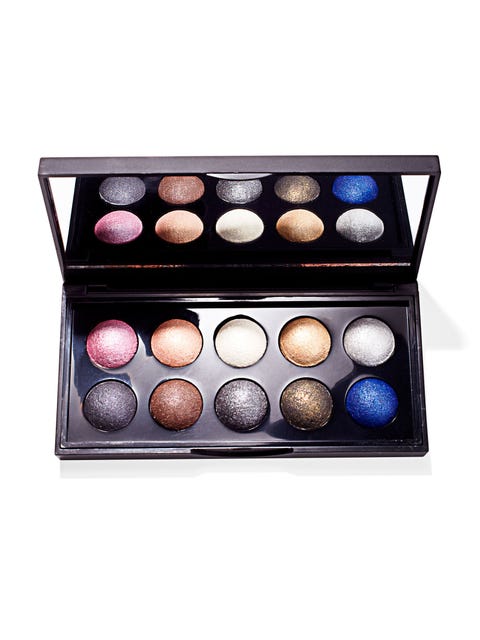 Jeffrey Westbrook/Studio D.
Top Brand for Bargains: Elf
Launched just six years ago, this maker of brushes, blushes, and more is already an industry leader, earning a third of the votes in its category.
"Even though they're inexpensive, ELF's products are good quality. They have so many colors to try, so I can experiment without investing a lot of money." —Carol Ann Sweeney, 39, Clayton, NJ
ELF Studio Collection Baked Eyeshadow Palette, $10; 11-Piece Brush Set, $30 (Concealer Brush, Angled Foundation Brush, and Fan Brush shown).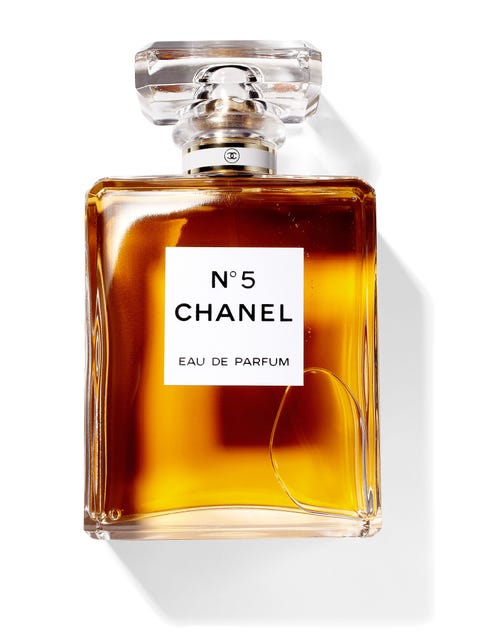 Jeffrey Westbrook/ Studio D.
Most Splurge-Worthy Brand:Chanel
This perennially chic brand creates the It polish color season after season—no wonder it bested the closest competition by more than 1,000 votes.
"Nobody else may notice that the makeup I'm wearing is Chanel, but it makes me feel a little bit more confident throughout the day—like I have a secret weapon. My favorite products are its lip glosses and nail polishes, but its fragrances are fantastic, too." —Abigail Garner, 25, New York City
CHANEL No.5 Eau de Parfum Spray, $130; Le Vernis Nail Colour in Accessoire, $27; Limited Edition Powder Blush in Accent, $43.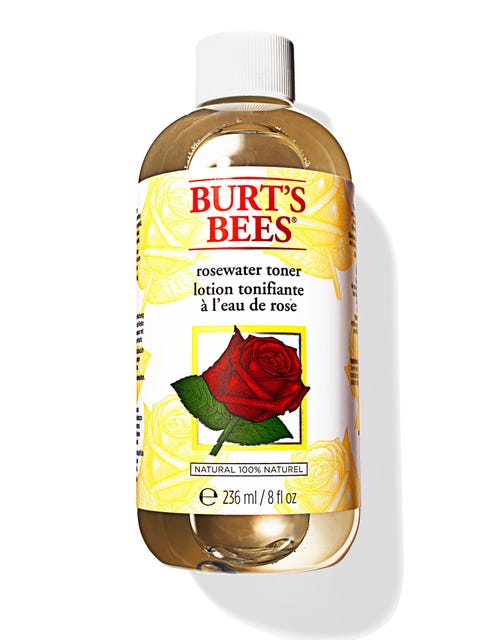 Jeffrey Westbook/ Studio D.
Most Socially Responsible Beauty Company: Burt's Bees
Nineteen percent of you voted for this company that strives to make the world a better place with products that are 99 to 100 percent natural, packaging that uses recycled materials, and its own nonprofit arm (The Greater Good Foundation).
"I like that the company actively works to keep its products natural and is very honest about what ingredients it uses and why." —Colleen Molloy, 26, Seattle
BURT'S BEES Almond Milk Beeswax Hand Creme, $9; Rosewater Toner, $11; Lip Shimmer in Rhubarb and Peony, $5 each.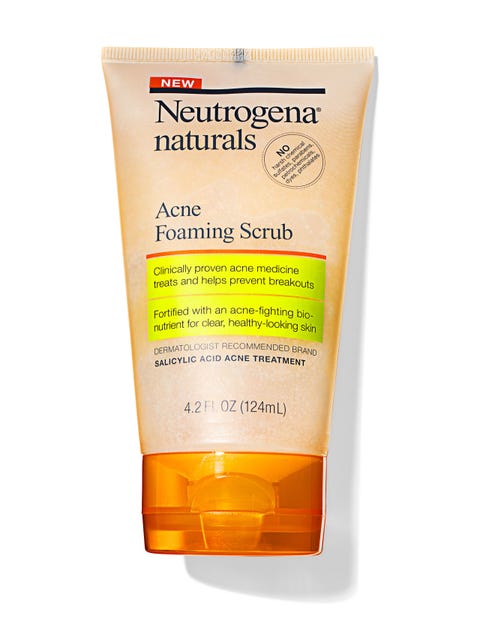 Jeffrey Westbook/ Studio D.
What Is Your Biggest Complexion Concern?
ACNE 20%
Our Fixes
NEUTROGENA NATURALS Acne Foaming Scrub, $9. TANDA Zap Power acne-cleansing tool, $79.
UNDER-EYE CIRCLES 16%
Our Fixes
IT COSMETICS Bye Bye Under Eye Corrector Concentrate Cream, $29. GLAMGLOW BrightMud Eye Treatment, $69.
DARK SPOTS 15%
Our Fixes
OLAY Pro-X Spot Fading Treatment, $55. ESTéE LAUDER Re-Nutriv Radiant White Age-Renewal Serum, $250.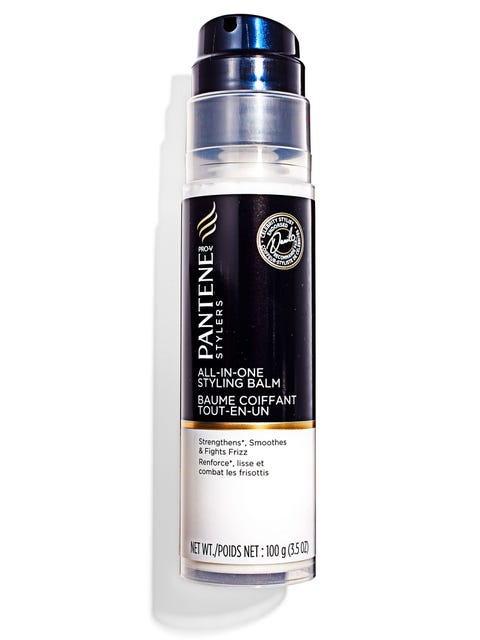 Jeffrey Westbook/ Studio D.
What Issue Is Most Likely To Give You A Bad Hair Day?
FRIZZ 29%
Our Fixes
PANTENE Pro-V Stylers All-in-One Styling Balm, $5. OJON Rare Blend Tamer, $24.
OILINESS 23%
Our Fixes
L'ORéAL PROFESSIONNEL Volumetry Shampoo, $24. SHU UEMURA Cleansing Oil Shampoo Anti-Oil Astringent Cleanser $55.
LIMP HAIR 13%
Our Fixes
DAVINES Volume Boosting Mousse, $26. NEXXUS Youth Renewal Plump & Lift Blow Dry Spray, $18.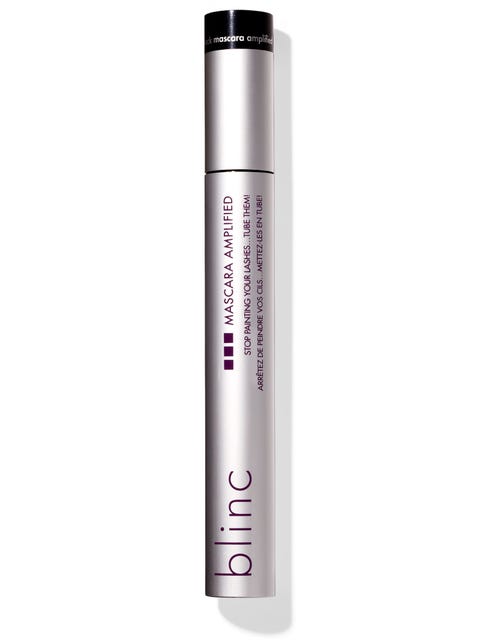 Jeffrey Westbrook/Studio D.
What Is Your Biggest Makeup Drama?
SMEARED EYE MAKEUP 25%
Our Fixes
BLINC Mascara Amplified, $26. LANCôME Artliner 24H Precision Point Eyeliner (shown in Copper), $30.
CHIPPED NAIL POLISH 22%
Our Fixes
CND Vinylux Weekly Polish (shown in 136 Powder My Nose), $10. SALLY HANSEN Complete Salon Manicure (shown in Prabal Gurung for Sally Hansen Loden Green), $8.
MAKEUP THAT FADES 17%
Our Fixes
SMASHBOX Liquid Halo HD Foundation with SPF 15, $42.
AMAZINGCOSMETICS AmazingConcealer, $42.
This content is created and maintained by a third party, and imported onto this page to help users provide their email addresses. You may be able to find more information about this and similar content at piano.io