Editors handpick every product that we feature. We may earn commission from the links on this page.
It's Official: These Are the 5 Coolest Beauty Trends at Coachella
You're about to see these hair and makeup looks all summer long.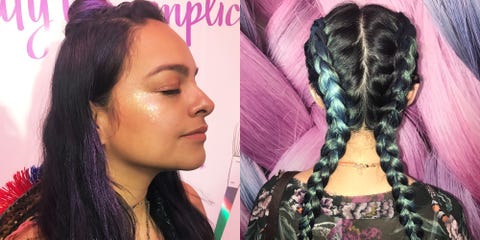 Coachella is all about making a statement—even when it's 95 degrees and your face is legit melting off. Luckily, bold hair and makeup looks were made a billion-percent easier this weekend thanks to Sephora, who set up a freaking beauty oasis in the middle of the desert where festival-goers could play with products and hairstyles.
So to get you inspired for you next festival look, I broke down the five biggest beauty trends from the tent this weekend. Get ready to feel some FOMO.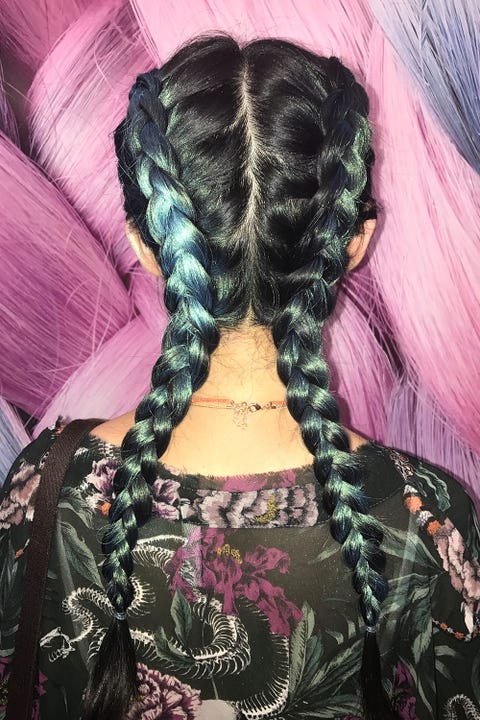 HOW TO GET IT: Hush Prism Airbrush Spray, $24
See these gorgeous pastel highlights? Pretty much everyone at Coachella had them in some shade of the rainbow, but, plot twist, they were all temporary, courtesy of Hush color sprays. Just shake the can (it's kind of like a hairspray) and evenly spray the color along your hair for lasting shine and wash-out hues.
2
Holographic Highlighter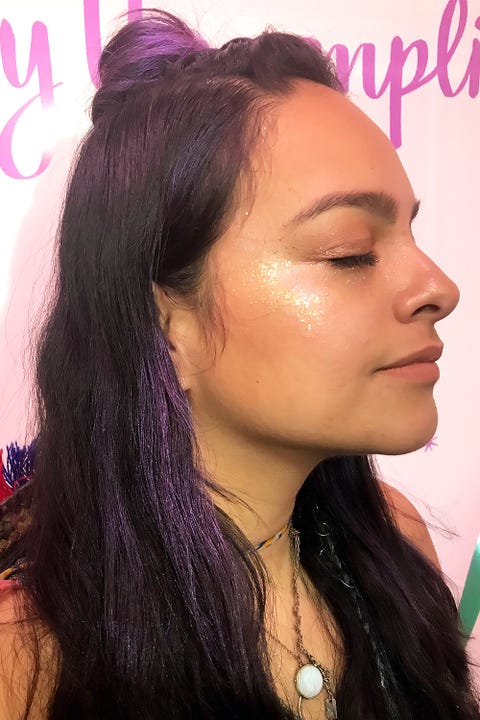 HOW TO GET IT: Sephora Collection Holographic Face & Cheek Palette, $28
Sephora Collection's holographic palette—which includes a bright mix of three shimmer-packed highlighters and three matte blushes—is one of the few highlighter sets that actually show up on all skin tones, no matter how dark or light your complexion is. Tap and blend the highlighter evenly across your cheekbones for a subtle, yet light-catching, finish.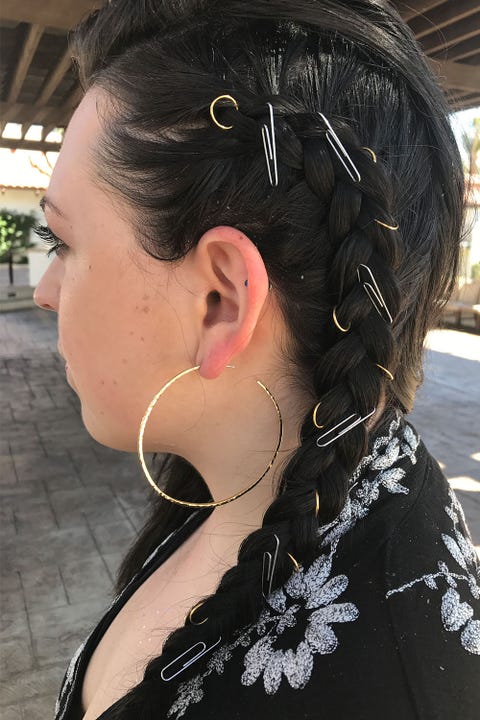 HOW TO GET IT: Amika Volume and Matte Texture Spray, $25
At the Sephora Braid Bar, festival-goers could take a break from the heat and get this paper clip–adorned undercut braid (i.e. a Dutch braid snaking down just on side of your head). Check out my simple step-by-step tutorial to recreate this look on yourself. It's way, way easier than it looks.
4
Metallic Freckle Tattoos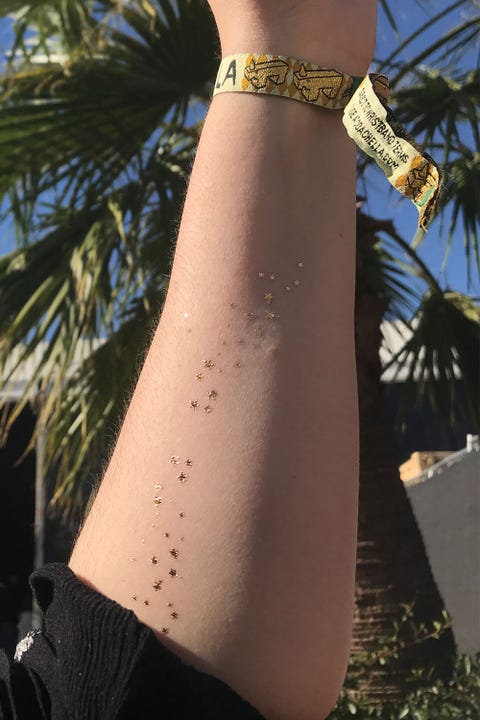 HOW TO GET IT: Sephora Collection Metallic Temporary Tattoos, $8
This one's for you, commitment-phobes: This three-pack of metallic temporary tattoos comes with a mix of stars and shapes that you can place anywhere on your body. They're so subtle that they'll look gorgeous on a Saturday night out, yet still temporary enough that you can easily scrub them off in the shower before work on Monday.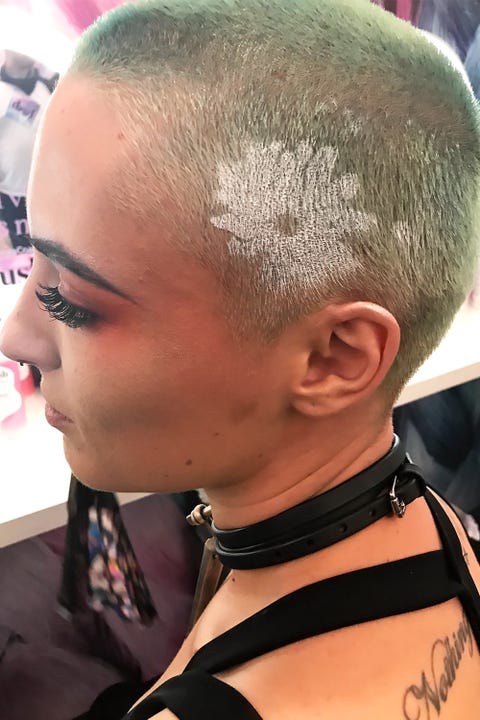 HOW TO GET IT: Hush Prism Airbrush Spray, $24
Another major trend: hair stencils. Buy some stencils from a craft store (or cut out shapes in a piece of paper to make your own), then hold one flat against your hair while you mist it with a temporary tint. Trust me—this looks killer on all hair types, not just shaved heads.
This content is created and maintained by a third party, and imported onto this page to help users provide their email addresses. You may be able to find more information about this and similar content at piano.io