Editors handpick every product that we feature. We may earn commission from the links on this page.
5 Crazy-Good Beauty Products I'm Loving This Week
My real, unfiltered reviews of new products that are actually worth your $$.
If you follow me on Instagam (which, um, you most definitely should—I'm a HOOT), you know that 90 percent of my Insta stories are of me swatching, smelling, and shaking dozens of beauty products in awe and wonderment. And when I'm not posting videos, I'm answering your DMs asking if those products really are great, or if I'm just paid to talk about them (answers: yes, they are, and no, most definitely not).
So to make it easier for all of us, I've created a bi-weekly list of the hair, skin, and makeup products I'm really, truly obsessed with at the moment. All of these have been tested by me, loved by me, and now ushered into your lives by me, so you, too, can get on my level of excitement and know what the hell to reach for next time you walk down the beauty aisle. Check out my favorites, ahead, and come back in two weeks for another round of, "No, guys, I actually really, really like this stuff."
1
This Brightening Vitamin C Serum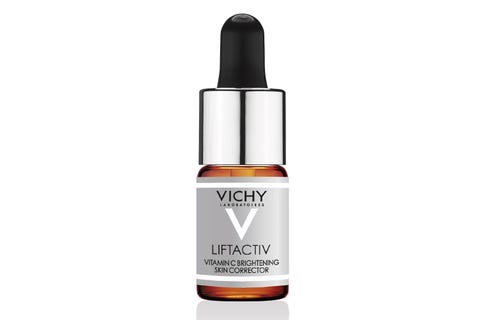 Vichy LiftActiv Vitamin C Brightening Serum, $29
WHY I LOVE IT: It turns your skin into a smooth, bright, glowing little gum drop, without the irritation. And that's coming from someone who secretly kind of hates vitamin C serum. Yup. Even though I push vitamin C onto every human who will listen to me (why? Because it's honestly one of the best things you could be using on your skin, since it literally shields your face from environmental damage, smooths bumps and rough patches, and lightens scars and dark spots), I can't get over the fact that most vitamin C treatments are weirdly sticky. I hate stickiness.
But this lightweight serum is filled with hyaluronic acid to immediately hydrate and plump your skin, along with a high dose of 15 percent pure vitamin C to overhaul your skin's texture and appearance in just a few weeks, all without ever feeling sticky. Just smooth it over your clean, dry skin every morning, wait a minute for it to sink in, then go forth with the rest of your skincare and makeup routine as per usual.
2
This Hydrating Liquid Lipstick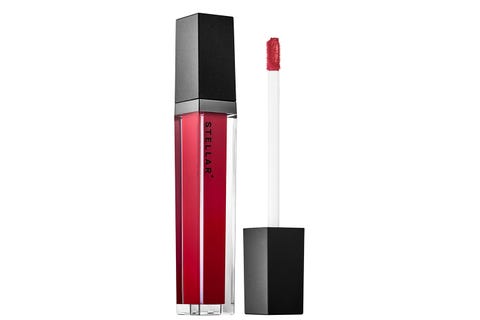 Stellar Opus Liquid Lip in Mythic Moon 08, $24
WHY I LOVE IT: It's all of the things you want in a liquid lipstick, but didn't think were possible. It's ultra-pigmented and opaque (so you'll get a bold, bright finish), it's semi-matte and creamy, (so your lips won't feel sticky or flaky), and it doesn't bleed or fade off in patches (so you'll get an even layer of color until it wears off about six hours later).
But, most importantly—and most surprisingly—it doesn't dry your lips out. At all. Not even a little bit. If a non-drying, non-flaking, non-patchy liquid lipstick sounds impossible, then allow me to direct you to the 007 of lipsticks: Stellar Opus.
3
This Frizz-Smoothing Mist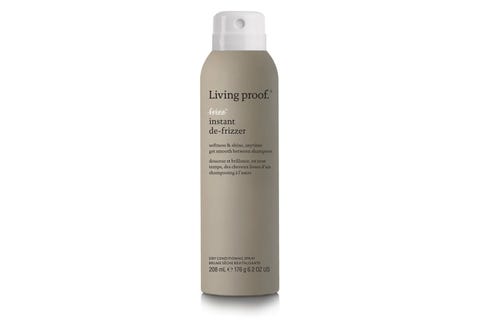 Living Proof Instant De-Frizzer, $29
WHY I LOVE IT: It actually gets rid of my frizz without leaving my curls looking lank and greasy. As a rule, I never trust any spray that promises to "add shine" and "tame frizz," because 99.9 percent of the time, you're just dousing your head in a heavy layer of silicones that'll weigh down your hair.
But this formula contains only the most lightweight of oils, like calabash oil, babassu oil, and moringa oil, that spray on as a micro-mist, so you'll get all of the humidity-blocking and shine-enhancing benefits, without the greasy side effects. Just mist it over your dry hair, run your hands over it, and boom—you're good to go.
4
This Bright Eyeshadow Palette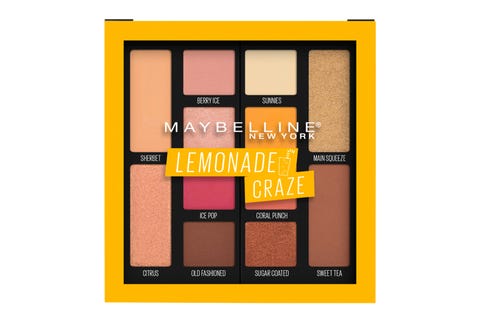 Maybelline Lemonade Craze Eyeshadow, $11
WHY I LOVE IT: The colors are freaking gorgeous and hella pigmented. At first, I completely avoided this palette because, warm, red-toned shades tend to look really harsh against transcluently pale complexions like mine (they bring out the redness and ruddiness in the skin), but this 12-powder palette is seriously flattering.
On my olive- and medium-skin coworkers, the terracotta, orange, and fuchsia shades play off the natural tan in their skin, while the rose gold, sand, and chocolate-brown shades add a subtle warmth to my white AF eyelids. Plus, unlike a ton of drugstore formulas that are weirdly sheer and patchy, these eyeshadows blend smoothly and evenly, making them crazy easy to apply.
5
This Fine Line—Erasing Cream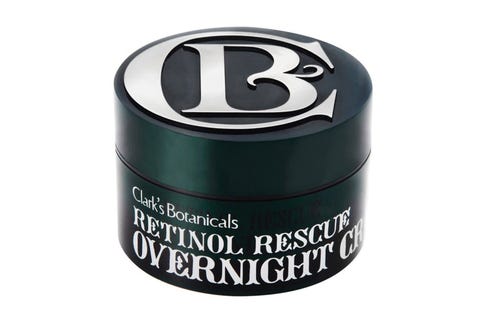 Clark's Botanicals Retinol Rescue Overnight Cream, $98
WHY I LOVE IT: It's a retinol that doesn't burn your face off, which is almost an oxymoron. I've tried other gentle formulas that vowed to be nice to my dry, sensitive skin, but this rich cream was the first one that actually made good on that promise.
It's all thanks to Clark's Botanicals' mix of moisturizing shea butter and jojoba oil, along with its protective dose of beeswax, which keeps the retinol from penetrating your skin too quickly. Massage a thin layer over your clean, dry face every other night, and watch as your fine lines smooth out after a few months of consistent use.
This content is created and maintained by a third party, and imported onto this page to help users provide their email addresses. You may be able to find more information about this and similar content at piano.io