Editors handpick every product that we feature. We may earn commission from the links on this page.
5 Crazy-Good Beauty Products I'm Loving This Week
My real, unfiltered reviews of new products that are actually worth your $$.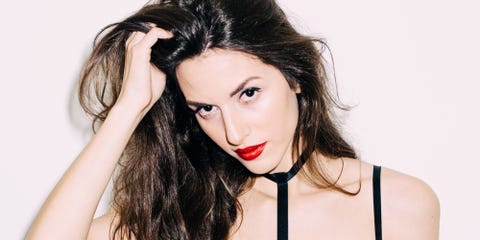 If you follow me on Instagam (which, um, you most definitely should—I'm a HOOT), you know that 90 percent of my Insta stories are of me swatching, smelling, and shaking dozens of beauty products in awe and wonderment. And when I'm not posting videos, I'm answering your DMs asking if those products really are great, or if I'm just paid to talk about them (answers: yes, they are, and no, most definitely not).
So to make it easier for all of us, I've created a bi-weekly list of the hair, skin, and makeup products I'm really, truly obsessed with at the moment. All of these have been tested by me, loved by me, and now ushered into your lives by me, so you, too, can get on my level of excitement and know what the hell to reach for next time you walk down the beauty aisle. Check out my favorites, ahead, and come back in two weeks for another round of, "No, guys, I actually really, really like this stuff."
This content is created and maintained by a third party, and imported onto this page to help users provide their email addresses. You may be able to find more information about this and similar content at piano.io