26 Perfectly Swoopy Side Bangs That Are Worth the Extra Maintenance
All the better for hair flipping.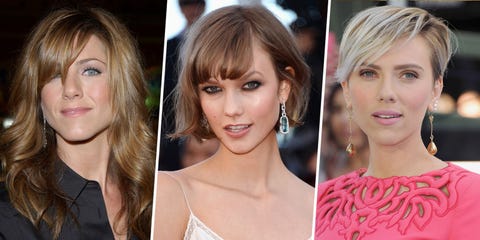 Design by Betsy Farrell
Getty Images
If the idea of chopping a section of your locks for floppy bangs makes you go "nah, not worth the extra effort" to avoid them hanging limp in front of your face, there's plenty of inspiration ahead to change your mind. Behold 26 angelic swoopy side bangs from celebrities—thanks to a little round-brush and flat iron magic.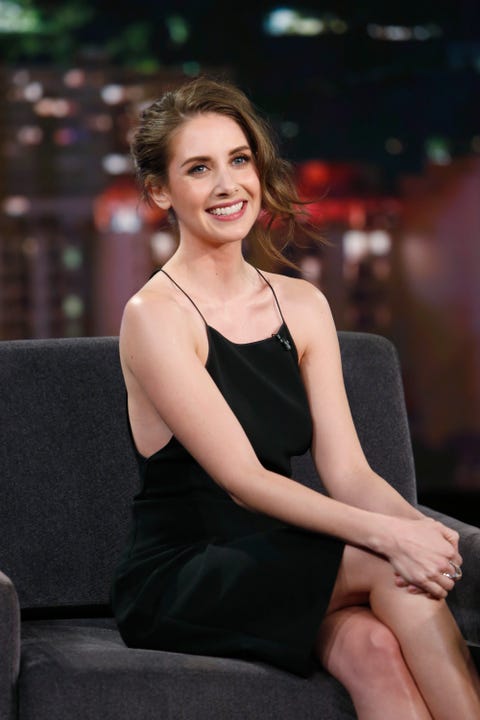 Alison Brie's Wispy Sides
One way to wrangle long and loose side bits is simply to let them take center stage. Pull the rest of your hair back in a bun, add a little flick at the ends with a hot tool, and let them do all the talking.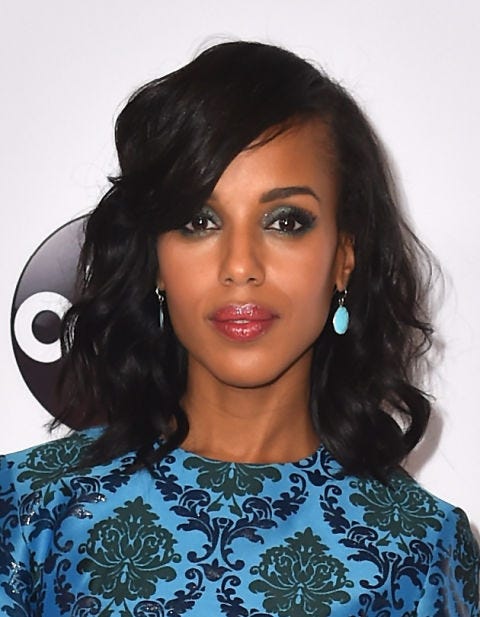 Kerry Washington's Teased Out Tendrils
Washington usually wears her bangs slicked back, parted in the middle, and to the sides, but this curtaining effect with a teased and slicked-over section of hair is equally stunning.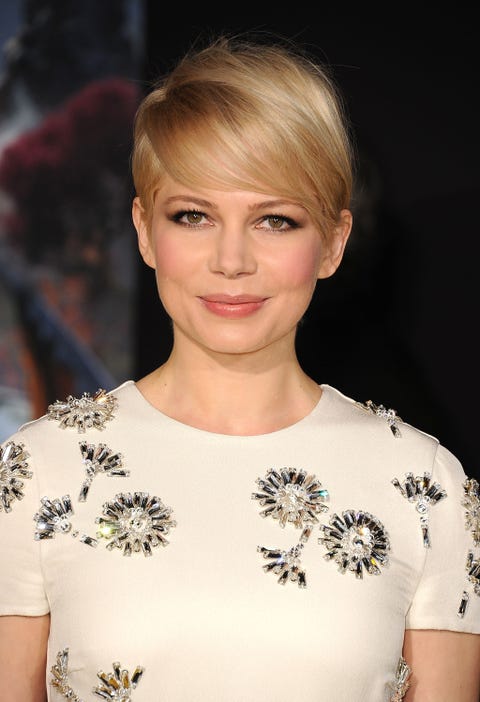 Michelle Williams' Piece-y Pixie
Even though she's working with super cropped lengths, Michelle Williams always knows how to keep her super short pixie cuts looking enviably chic. Some expert layering (angled from shortest to longest), a flat iron, and a deep side part are the secrets to this style.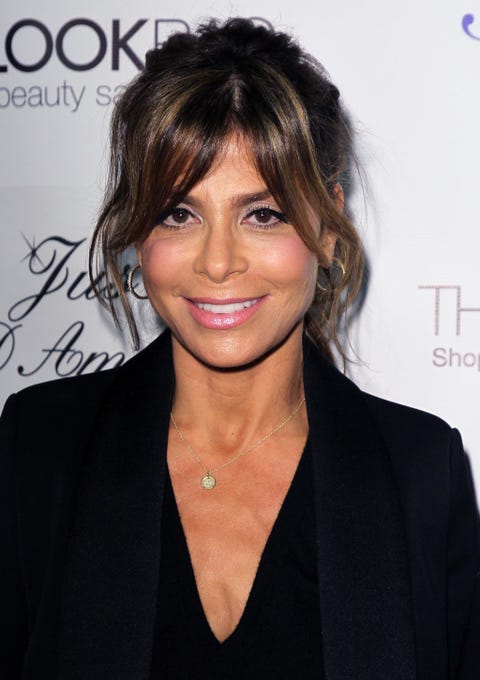 Paula Abdul's Wavy Ends
We can think of no better way to style grown-out bangs than this look that has you wave them out ever-so-slightly and part them in the center for a face framing effect.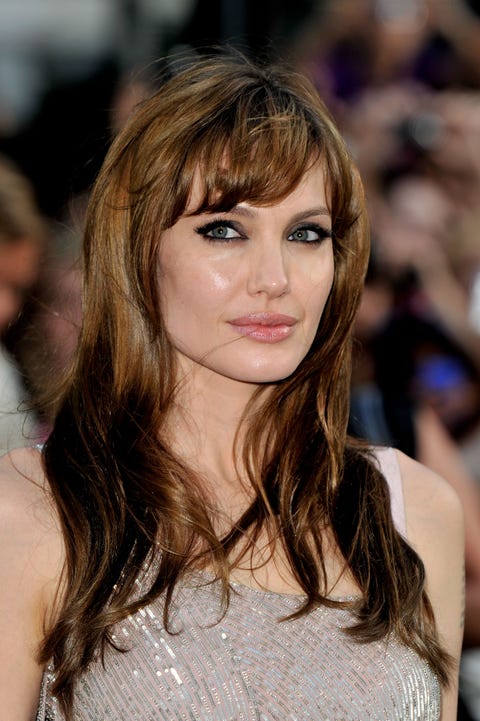 Angelina Jolie's Bedhead Bangs
Though she's having a bit of a sweaty hair moment here #summer, Angelina Jolie knows how to work it without giving in to the heat. The rounded bangs and the windswept "long hair, don't care" vibes are perfection.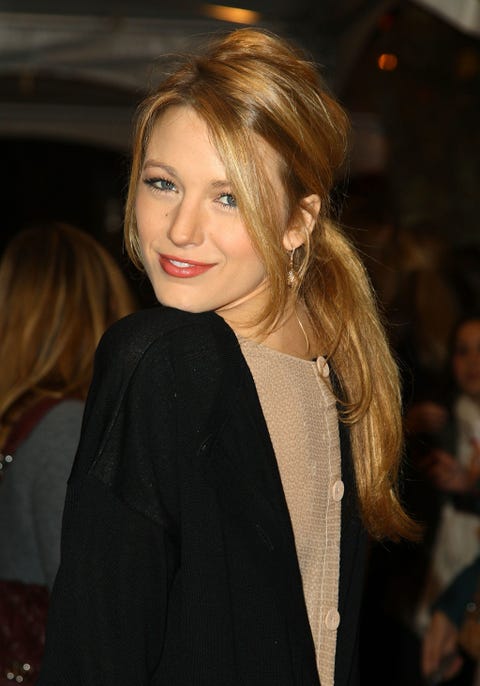 Blake Lively's Long Sloping Strands
Further proof that Blake Lively can do no wrong in the hair department: here she tackles long grown out bangs like it's nothing by letting them hang loose for a face framing moment.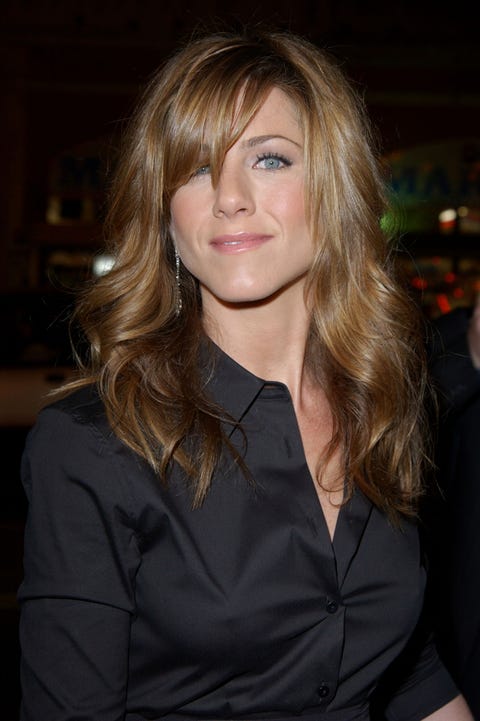 Jennifer Aniston's Perfectly Piece-y Bangs
Whatever hair magic she's using here, we'd love to borrow some of it on our next night out.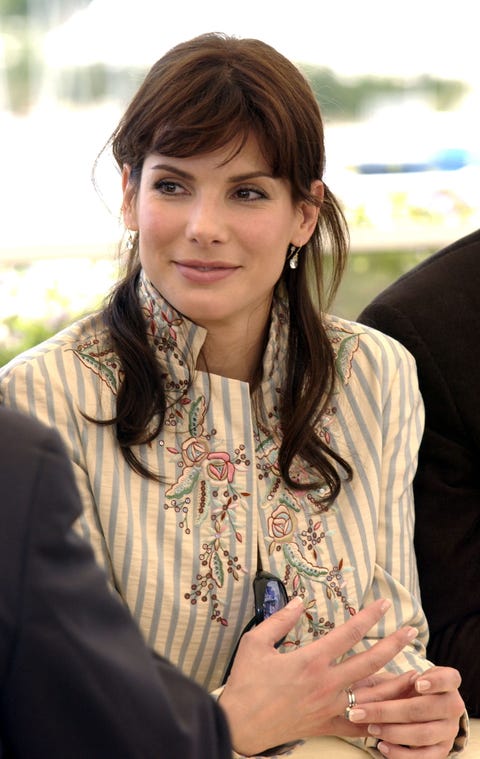 Sandra Bullock's Short and Sweet Tendrils
The look of a woman who knows her ever-so-slightly-wavy bangs deserve a golden trophy.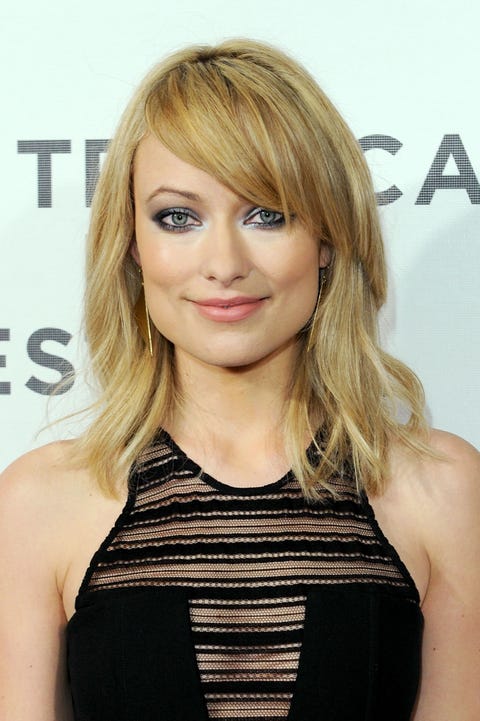 Olivia Wilde's Eye-Skimmers
The blonde hair and the side bangs are double surprises for the typically brunette, fringe-free actress.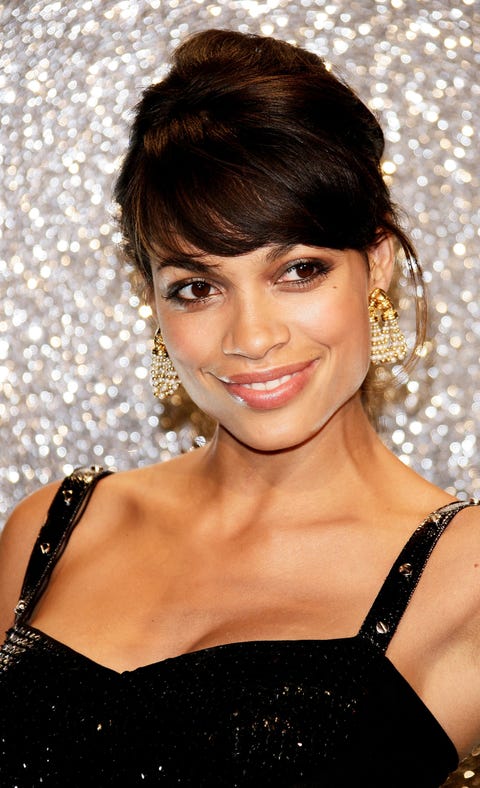 Rosario Dawson's Bardot Hair
Hair piled on top of your head in a mini-beehive + thick, side-swept bangs = iconic.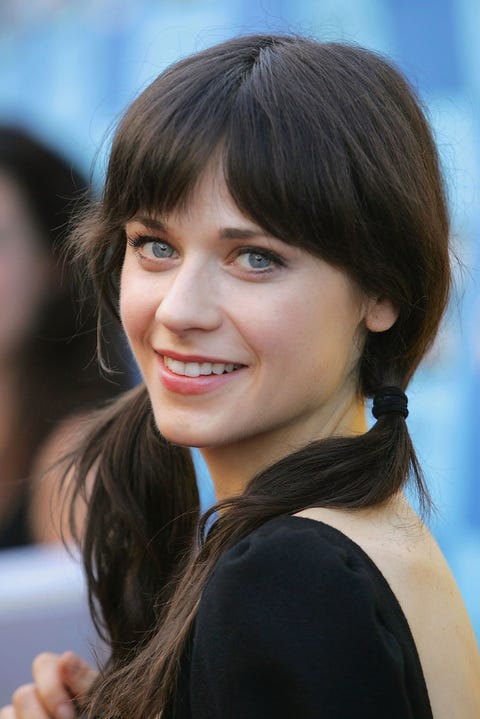 Zooey Deschanel's Double Side Bangs
Because two is just better than one, no?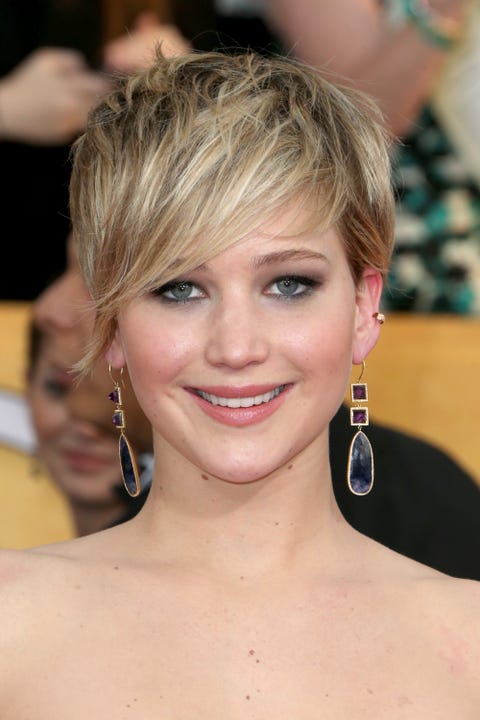 Jennifer Lawrence's Wispy Pixie Strands
The more "bedhead"-y, the better. Let the wind and some texturing paste do their thing.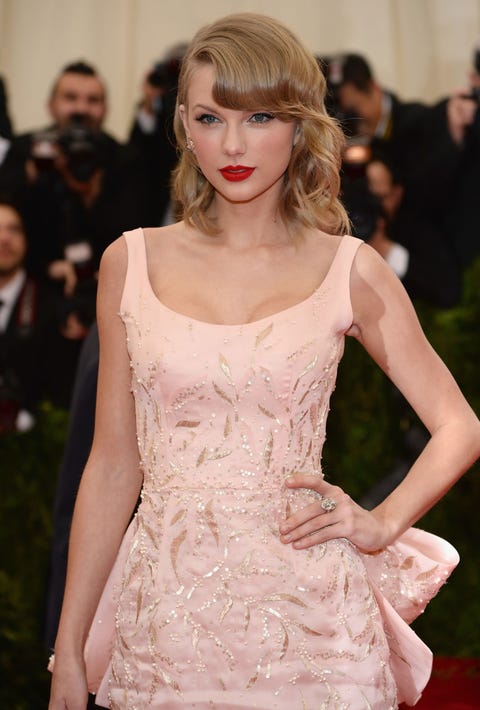 Taylor Swift's Pin-Curled Fringe
Leave it up to the pros for a manicured pin-curl look like the one Swift wore to the Met Gala a few years back.
Kate Middleton's Satiny Wing
Did an angel give her this perfect blowout? Asking for a friend here. Best of luck coaxing straight strands to hold this wavy swoop without some black magic/serious hair spray in the mix.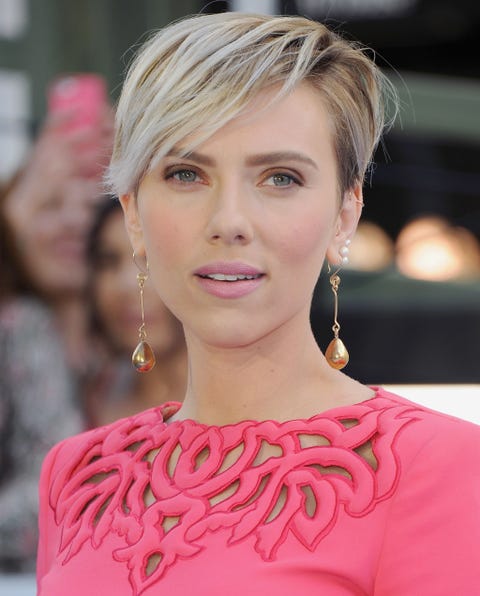 Scarlett Johansson's Edgy Platinum Pixie
Can you even remember what she looked like with long locks? Only ScarJo could make what's essentially a platinum comb-over look cool.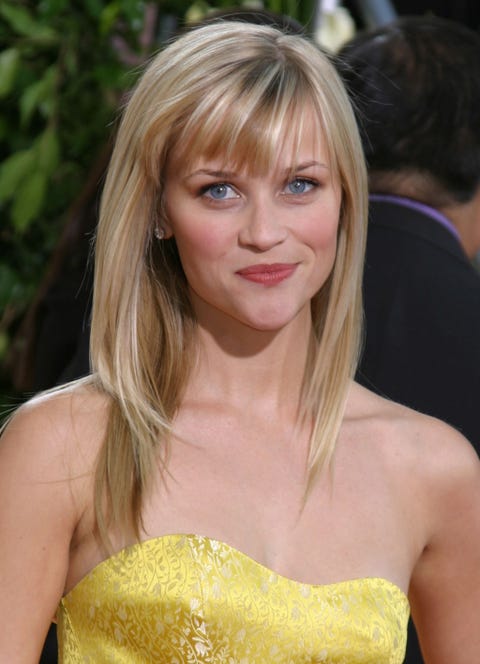 Reese Witherspoon's Feathery Fringe
Who better to look to for bangs advice than the star who rocked the piece-y side bangs for years?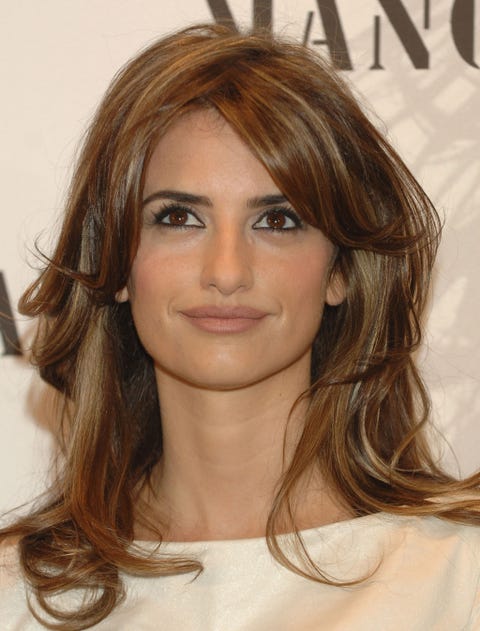 Penelope Cruz's Va-Va-Voom Volume
No words for this "Charlie's Angels" volume that has Cruz's locks freeze-framing the way your hair looks you wished your hair looked when it's windswept.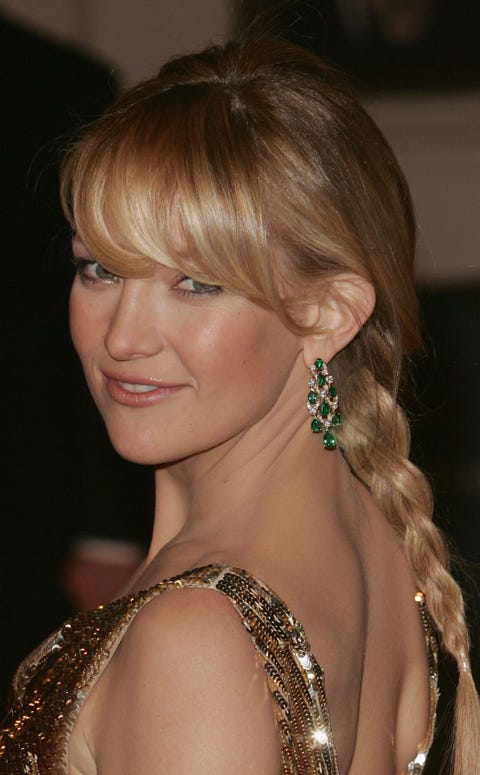 Kate Hudson's Rounded Style
Hudson's giving off goddess vibes with these golden, rounded bangs (and the perfect braid) to match. Bookmark it when you're looking for festival hair ideas.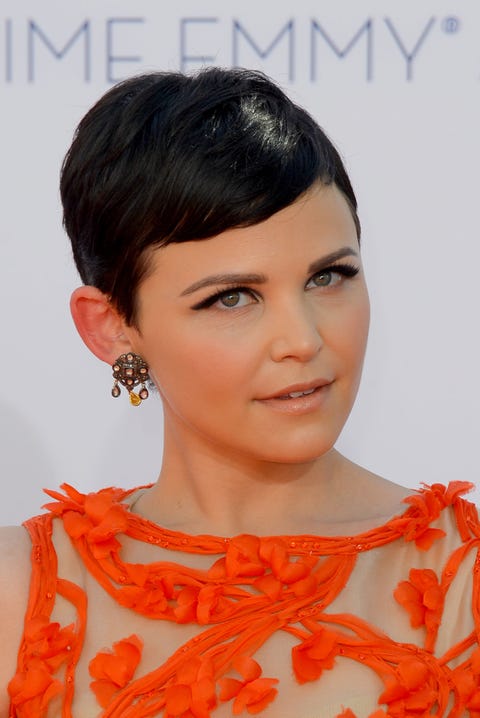 Jennifer Goodwin's Shorn Fringe
We can't tell what we love more: the jet black dye job that match her cat-eye wings or the super short angled bangs.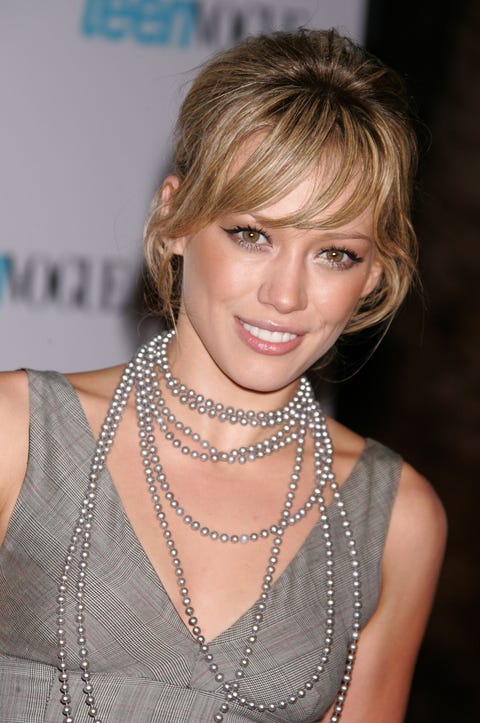 Hillary Duff's Separated Strands
#TBT to this subtle, yet flawlessly pulled-off hairstyle from Hilary Duff way back when.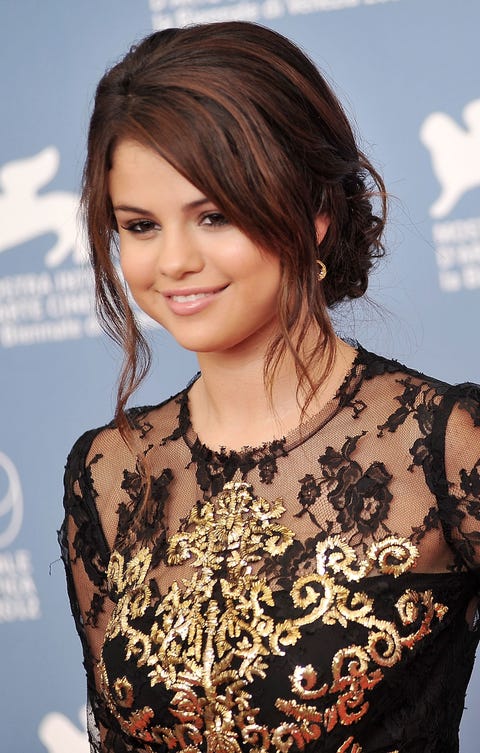 Selena Gomez's Romantic Wisps
When you want side bangs that look like those a Renaissance heroine would wear, add some tendrils that frame your face and wave them with a curling wand.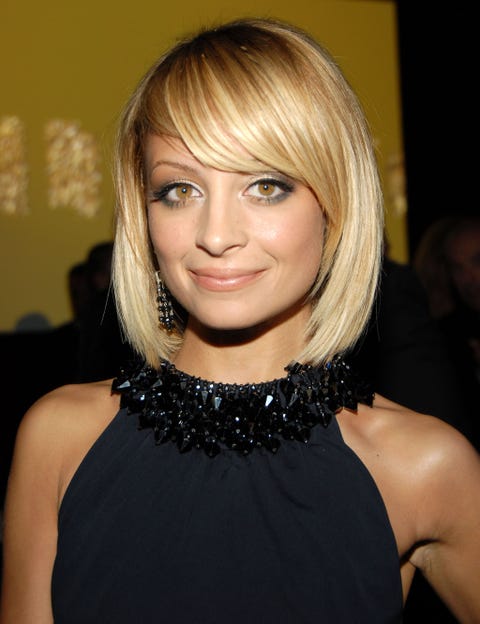 Nicole Richie's Angled Fringe
Have your stylist angle your bangs from your part if you want to copy Richie's style. Then round brush it out in the mornings and blow dry it from beneath for some added volume.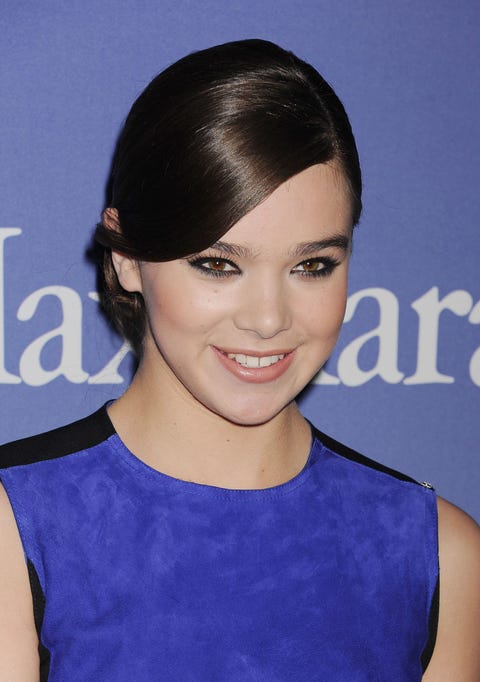 Hailee Steinfeld's Ultra-Shiny Locks
In which Steinfeld looks like a straight up hair model with those unbelievably shiny locks. For a polished updo like hers, make sure not to skip out on your shine-enhancing conditioner on your next shower, pull your hair back (try one of our 10 second hair hacks), and flat iron any rogue fly-aways.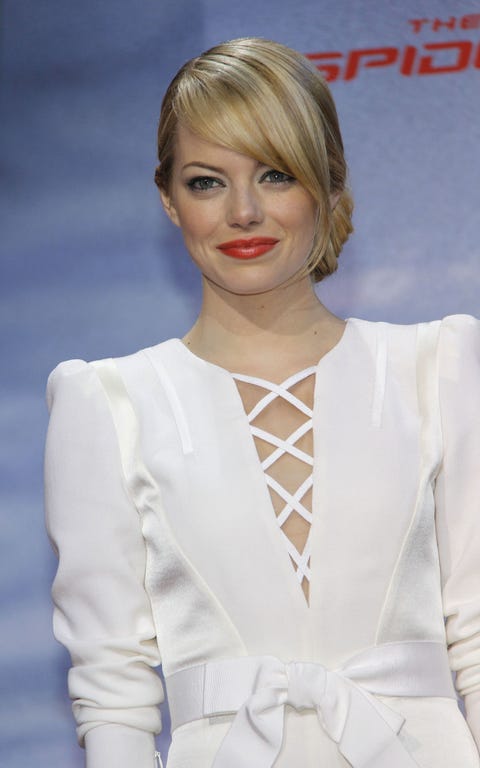 Emma Stone's Multi-Tonal Highlights
The best way to show off killer highlights like Stone's? A wave of hair by your eye-line that's a show-and-tell for your colorist's skills.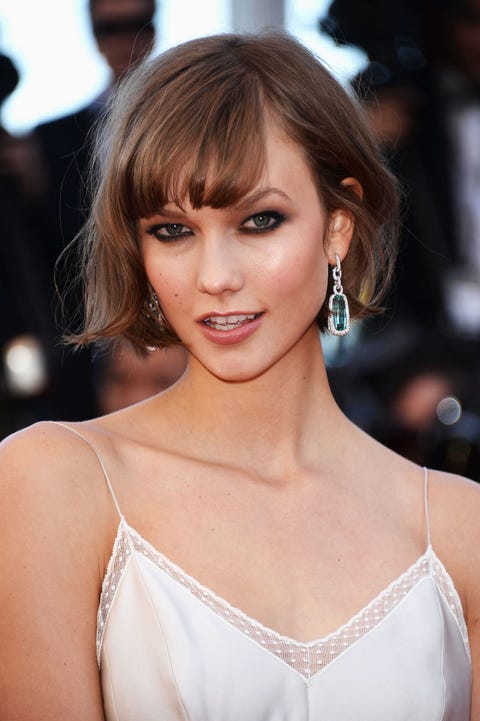 Karlie Kloss' Round-Brushed Flick
If you have shorter hair, buy a thin, teeny round brush for blow drying so you can pull off this French girl flick.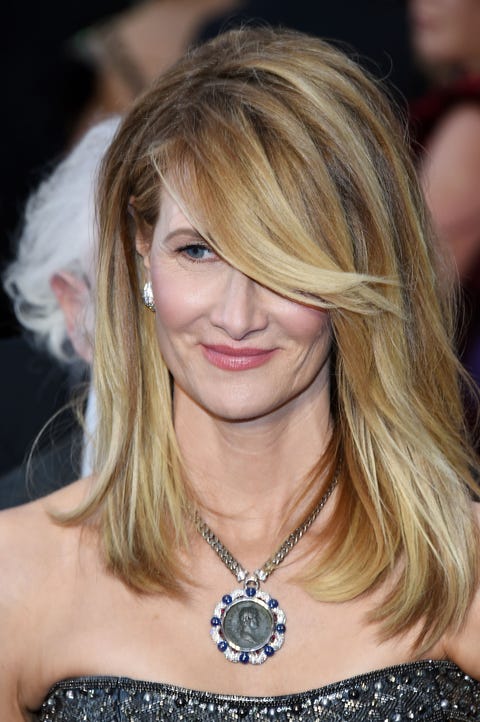 Laura Dern's Gravity-Defying Swoosh
Saved the best for last: behold the swoopiest of swoopy bangs. Flick your hair back from your face when you're blow drying and then spritz with some hair spray for this gravity-defying hair.
This content is created and maintained by a third party, and imported onto this page to help users provide their email addresses. You may be able to find more information about this and similar content at piano.io