The Ultimate Spa Day
MC senior fashion director Zanna Roberts Rassi and her bachelorette party took to New York's Cowshed Spa for the quintessential girls' night in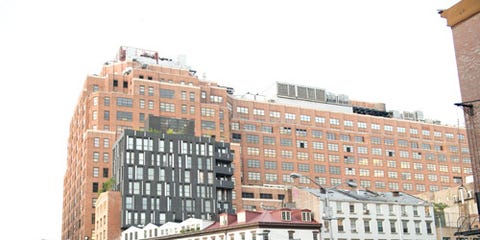 MC senior fashion director Zanna Roberts Rassi and her bachelorette party took to New York's Cowshed Spa for the quintessential girls' night in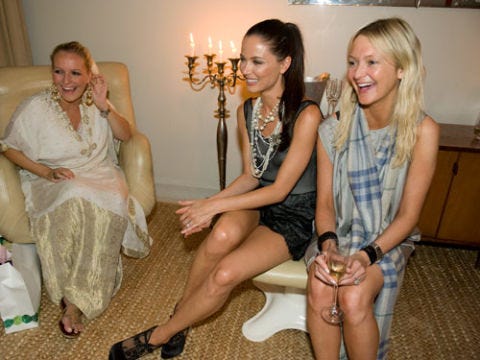 Pretty Party
Zanna and company chill out with champagne before the spa indulgence begins.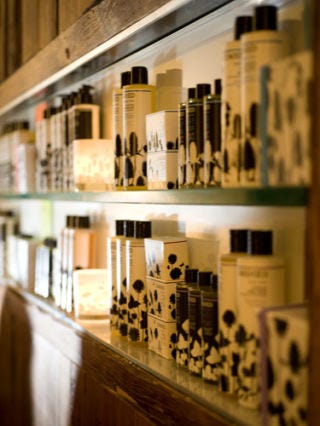 Pretty Party
Cowshed products are prominently displayed in the lobby area and have cheeky names such as Wild Cow, Lazy Cow, and Horny Cow.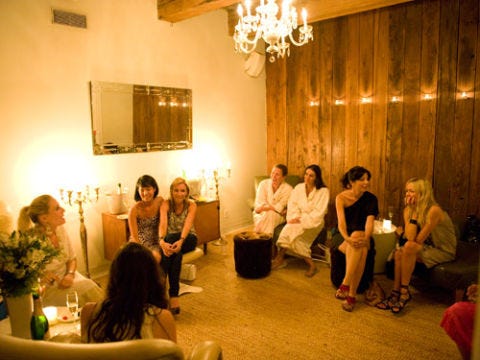 Pretty Party
The group has an opportunity to catch up in a candlelit lounge as they take turns being prepped and pampered.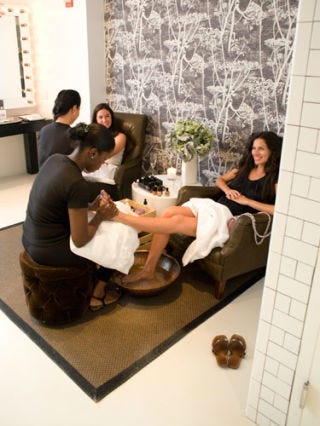 Pretty Party
Guests indulge in the relaxing, Zen-like, pedi-heaven treatments.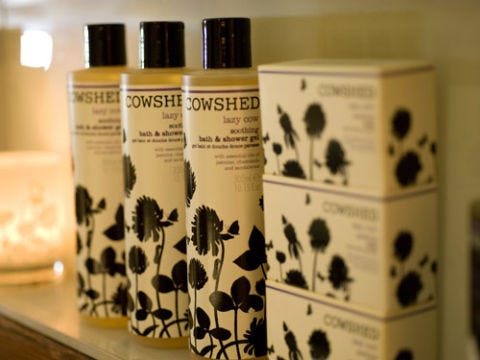 Pretty Party
The Lazy Cow collection of the spa's signature line is infused with jasmine and chamomile for supreme relaxation.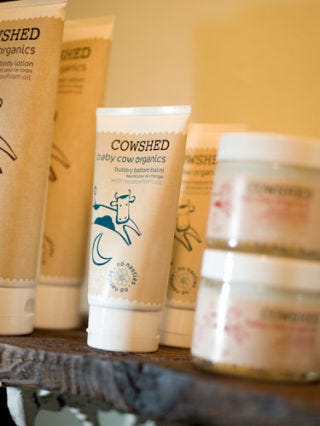 Pretty Party
The line also includes products for expectant mothers and an organic option for babies.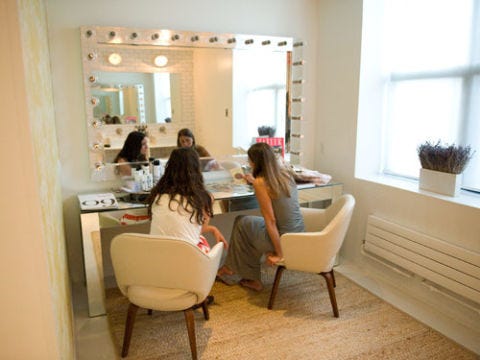 Pretty Party
Between treatments, members of the party are treated to personalized tarot card readings.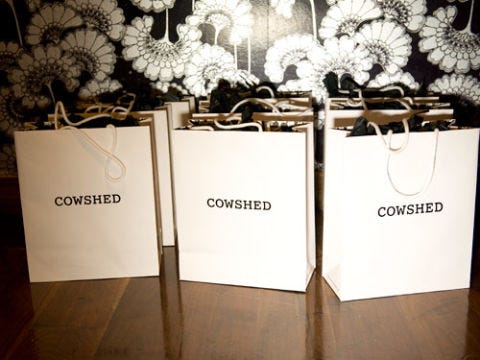 Pretty Party
Goody bags filled with nourishing products are the ultimate send-off for the newly pampered group.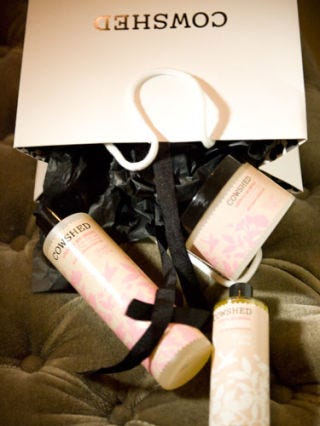 Pretty Party
The bags include best-selling products from the signature Cowshed line so guests can take their spa-day experience home with them.
This content is created and maintained by a third party, and imported onto this page to help users provide their email addresses. You may be able to find more information about this and similar content at piano.io