Sexy Gray-Haired Stars
Nervous about going gray? These stylish stars show there's always a silver lining.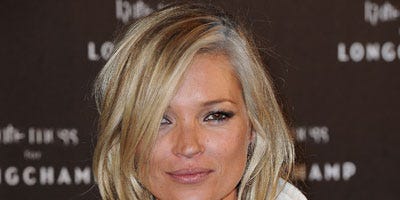 Dominique Charriau/WireImage
Nervous about going gray? These stylish stars show there's always a silver lining.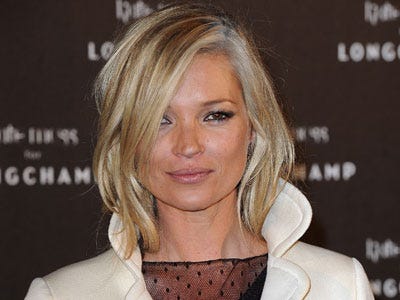 Dominique Charriau/WireImage
Kate Moss
The supermodel is only 36, so why is she already sporting silver? Well, she dyed gray streaks — a definite trend at recent Paris runway shows — into her hair for the launch of her Longchamp handbag collection.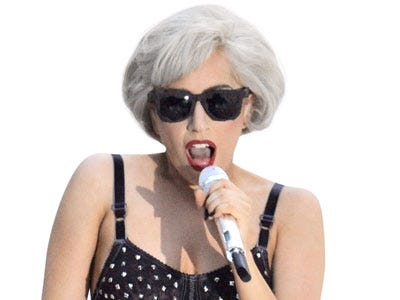 Lady Gaga
At just 24, the pop phenomenon — who has been setting the trends for avant-garde, out-there fashion — has worn just about every wig she can get her hands on, including this mature mane.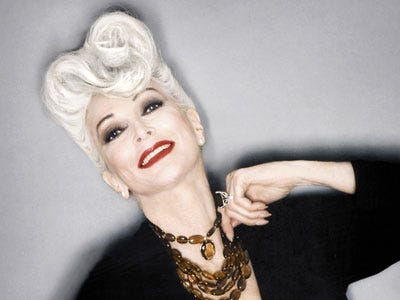 Eric Bean/Contour by Getty Images
Carmen Dell'Orefice
At 79, she's one of the oldest working supermodels — and one of the best-looking silver-haired sirens.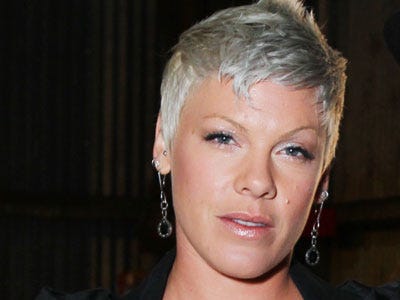 Alexandra Wyman/WireImage
Pink
The 31-year-old singer's hair color may no longer match her name, but this silver, sheared look still screams rock star.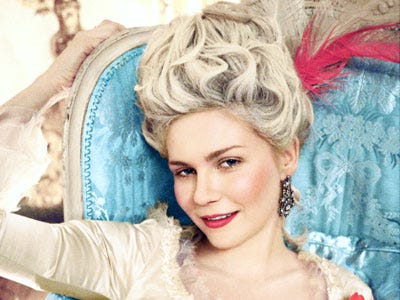 Sony Pictures/Everett Collection
Kirsten Dunst
The actress, 28, donned this pale-faced look with matching gray locks in Sophia Coppola's Marie Antoinette.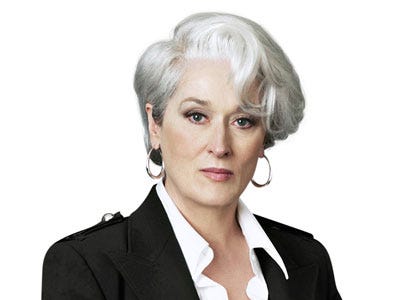 20th Century Fox Film Corp./Everett Collection
Meryl Streep
In one of the most popular roles of her career, Hollywood's matriarch, 61, oozed style, sophistication, and silver strands as the fierce fashion mag editor-in-chief in 2006's The Devil Wears Prada.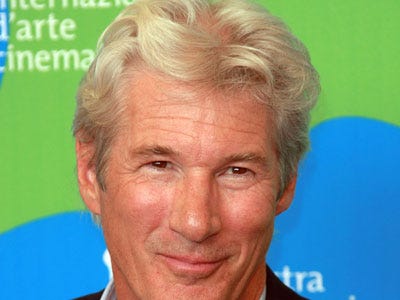 George Pimentel/WireImage
Richard Gere
The actor, 61, grayed very soon after he charmed female audiences with his role as a sexy businessman in Pretty Woman back in 1990. His charm continued even after — as he became an icon for silver-haired men everywhere.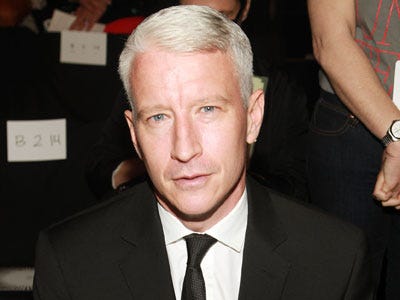 Anderson Cooper
Acclaimed for his groundbreaking coverage of Hurricane Katrina, the news anchor, 43, is (for better or for worse) perhaps better known for his good looks — and sexy, prematurely silver hair. Unlike fellow CNN host Larry King, Cooper has been unafraid to sport his true colors.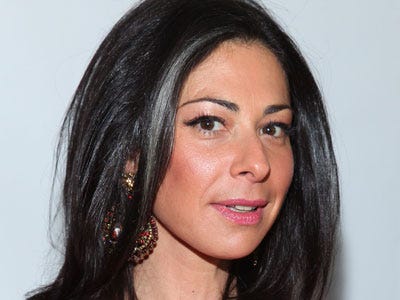 Getty Images/Mike Coppola
Stacy London
Cohost of What Not to Wear, the stylist, 41, doesn't cover up her trademark natural gray streak with dyes or hats.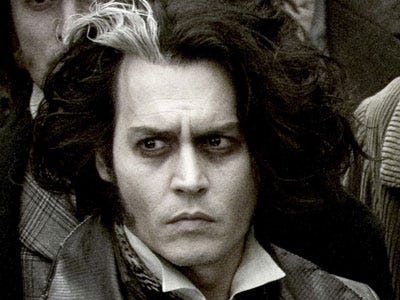 Sony Pictures/Everett Collection
Johnny Depp
The actor, 47, never shies away from a complicated character, and he made no exception with his role in 2007's Sweeney Todd: The Demon Barber of Fleet Street. In it, he rocked pitch-black locks with a wiry silver streak.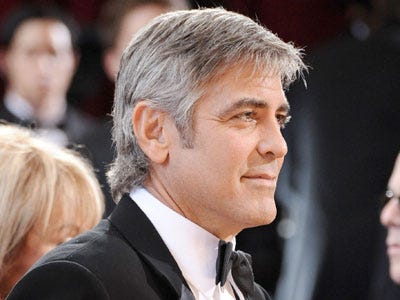 Alberto E. Rodriguez/Getty Images
George Clooney
The star, 49, is the unofficial poster child for a hot salt-and-pepper style.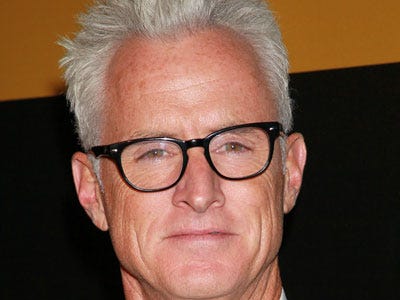 David Livingston/Getty Images
John Slattery
The 48-year-old actor who plays Roger on the hit television series Mad Men has helped bring back old-school sex appeal, and his full head of gray certainly hasn't hurt.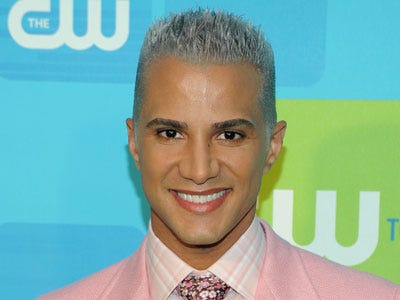 Jason Kempin/Getty Images
Jay Manuel
The 38-year-old fashion photog and makeup artist best known for his coaching skills on America's Next Top Model wears this spiky silver style with confidence.
This content is created and maintained by a third party, and imported onto this page to help users provide their email addresses. You may be able to find more information about this and similar content at piano.io