Most Drastic Celeb Hair Color Dye Jobs
From Cameron Diaz to Victoria Beckham, these stars bounce from blonde to brunette to red and back again like none other.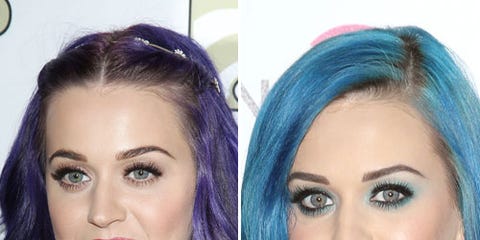 /Getty Images - /Getty Images
From Cameron Diaz to Victoria Beckham, these stars bounce from blonde to brunette to red — and back again — like none other.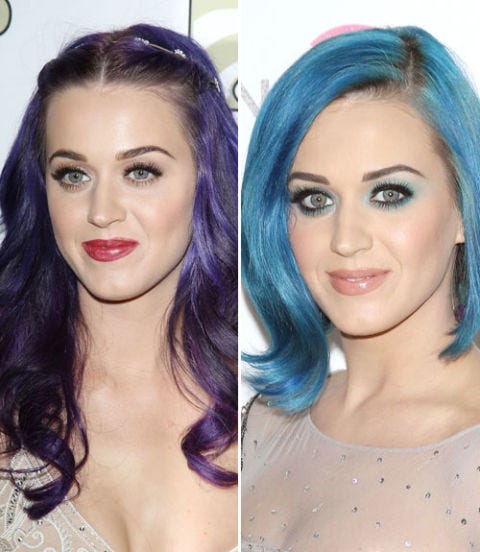 /Getty Images - /Getty Images
Katy Perry
Known for her outrageous fashion choices as much as for her addictive, poppy music, Perry's hair color has run the gamut. Recently, she traded in turquoise for purple, and somehow, it feels subtler.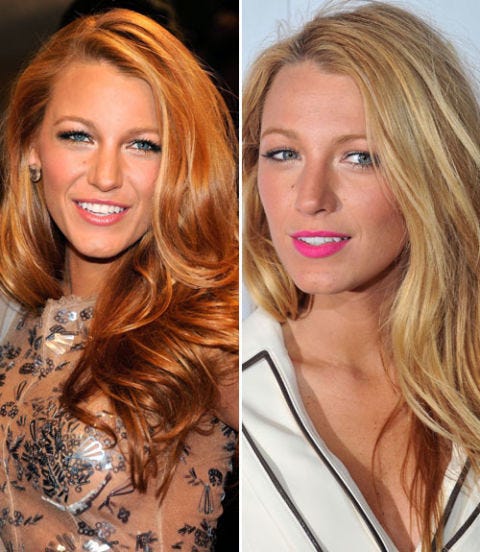 /Getty Images - /Getty Images
Blake Lively
After years of Serena van der Woodsen blonde, the fashionable actress switched to strawberry for her role in Hick. But, the change was temporary. Lively went back to being a golden girl once the movie wrapped.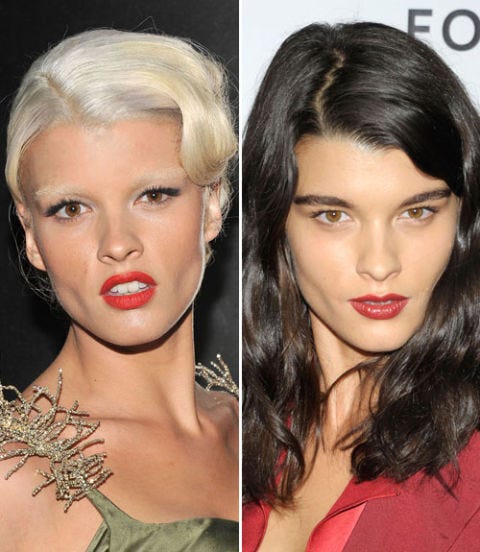 /Getty Images - /Getty Images
Crystal Renn
The fashion industry let out a collective gasp when the always-brunette plus-sized model stepped out with platinum blonde locks and brows — and a noticeably slimmer frame.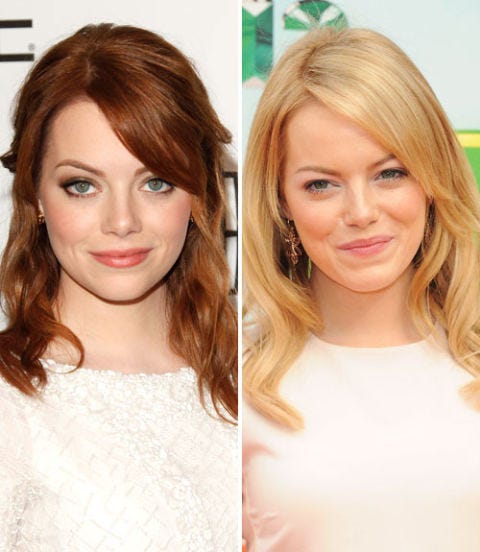 /Getty Images - /Getty Images
Emma Stone
A veteran of the blonde-to-red transition, the naturally flaxen-haired actress debuted a golden 'do at the Nickelodeon Kids' Choice Awards. She'd last embraced her real color for her role in 2010's The Amazing Spiderman.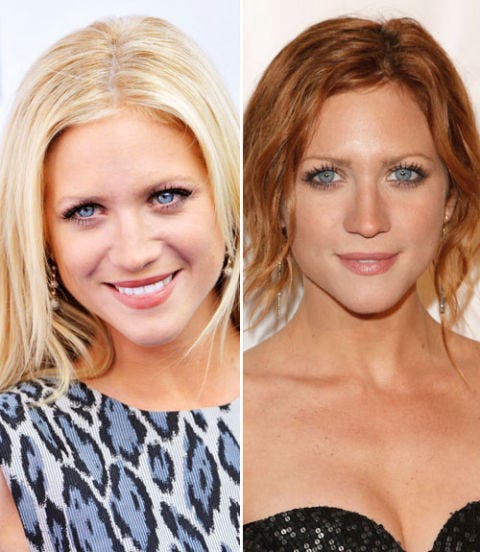 /Getty Images - /Getty Images
Brittany Snow
The All-American blonde actress is growing up — and she's gone red-hot to prove it. Though Snow tried being a brunette in 2009, it's her fiery locks that have us feeling the heat.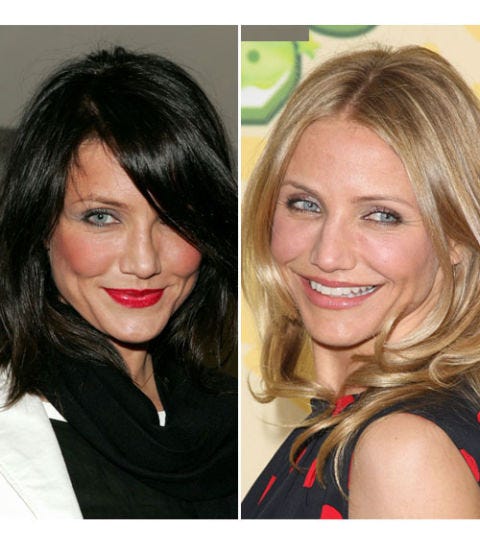 Frazer Harrison/Getty Images - Jason Merritt/Getty Images
Cameron Diaz
After splitting with Justin Timberlake, the model-turned-actress dyed her famous flaxen tresses a bold black. Her mourning period passed quickly, however, and she went right back to her girl-next-door blonde roots.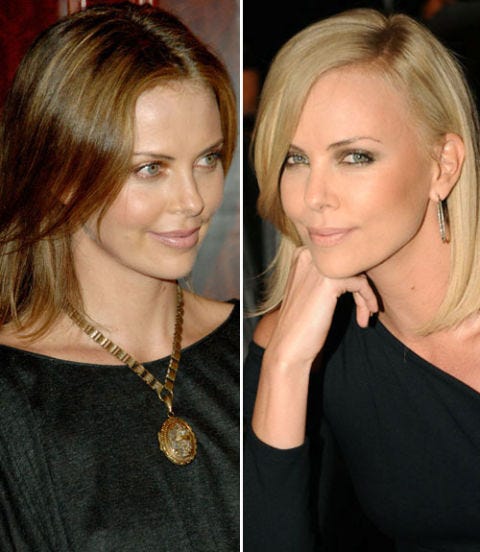 /Getty Images - /Getty Images
Charlize Theron
The actress, who is well-known for her willingness to physically transform for roles, has swapped her blonde locks for darker hues on multiple occasions — always returning to her natural gold shade.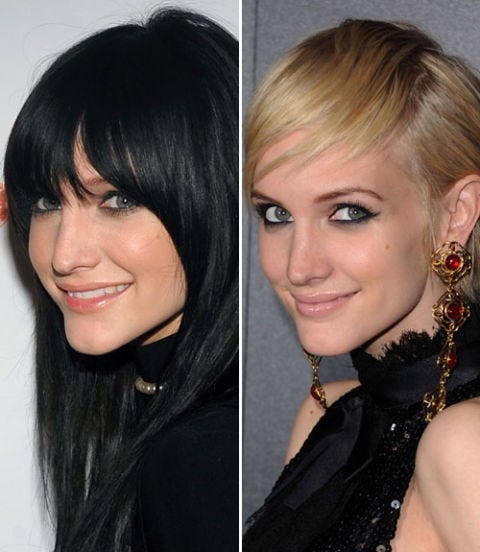 Jamie McCarthy/WireImage - Jon Kopaloff/FilmMagic
Ashlee SImpson
Having run the gamut from light strawberry to deep auburn to blue-black, the star is no stranger to dramatic hair color changes. After sporting this Morticia Addams-like 'do, she appeared a few months later with a bright blonde pixie cut.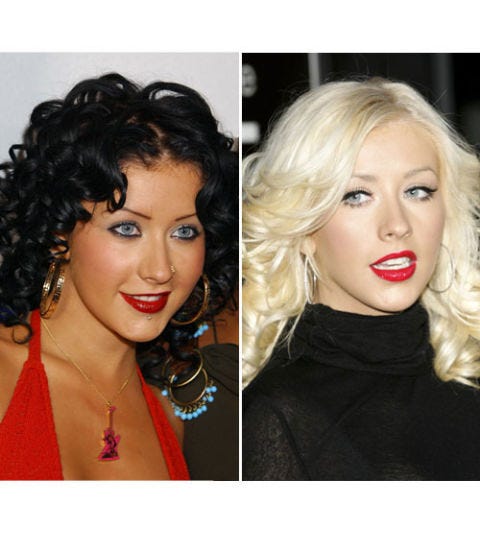 Gregg DeGuire/WireImage - MJ Kim/Getty Images
Christina Aguilera
Amidst trying to extract herself from the shadow of the Disney Channel, the singer experimented with several different looks, one of which involved black hair dye and dangerous amounts of self-tanner. Luckily, she tossed both products and settled on what is now her signature look — long platinum locks.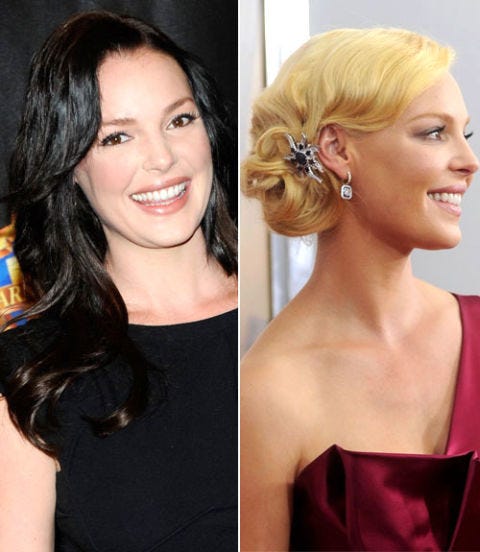 Ethan Miller/Getty Images - Jamie McCarthy/WireImage
Katherine Heigl
After unexpectedly going brunette, Heigl experimented with different shades of brown before bleaching her hair back to its natural color — or as close as she could get it.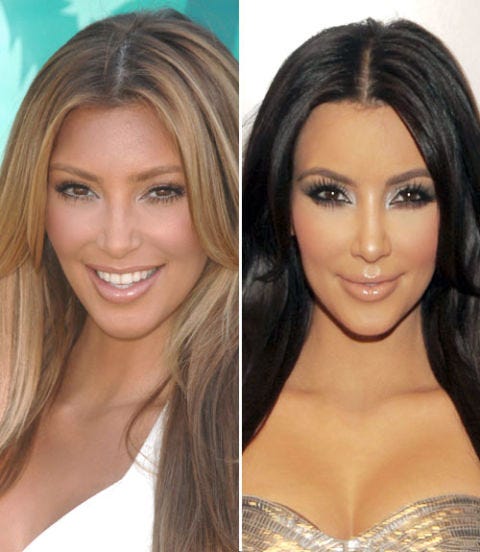 Denise Truscello/WireImage - Steve Granitz/WireImage
Kim Kardashian
Not one to mix things up in the beauty department, the reality star shocked everyone when she added noticeable blonde highlights to her raven locks. The color didn't take and she went back to black soon after.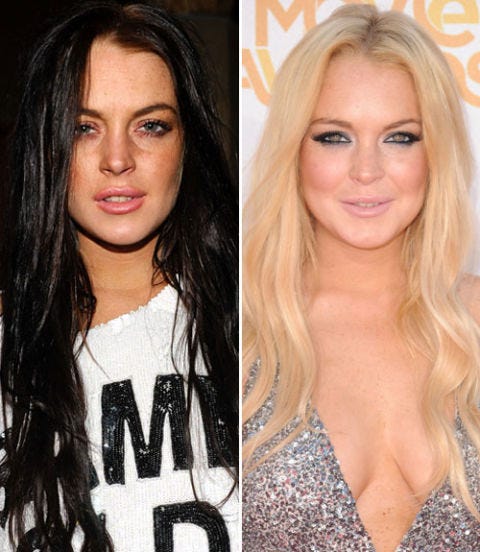 Charley Gallay/Getty Images -Steve Granitz/Getty Images
Lindsay Lohan
Perhaps one of the most infamous redheads of all time, the young star usually maintains her natural color. In spring 2010, she dyed her hair pitch-black, only to bleach it an unnatural blonde shade three months later — just in time for her probation hearing.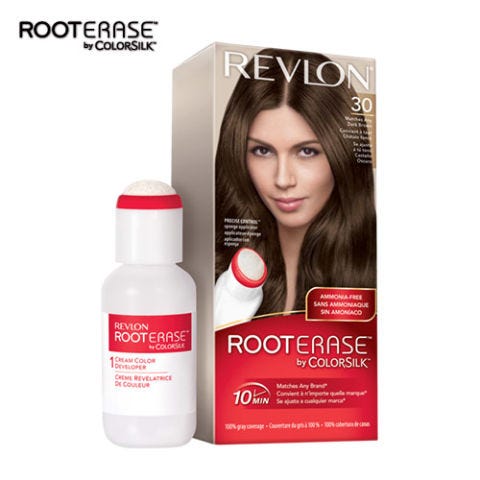 REVLON® Root Erase™ by ColorSilk™
Erase away unsightly roots and grays in just 10 minutes to keep your hair looking its best for longer. Only Revlon® has the unique Precise Control™ sponge applicator that works like an eraser to easily glide on hair drip-free, and with superior control so that color can be applied precisely to the root areas. No messy bowls or clumsy brushes. Revlon RootErase hair color blends seamlessly so you can keep your hair always looking fresh and beautiful.
Find your shade!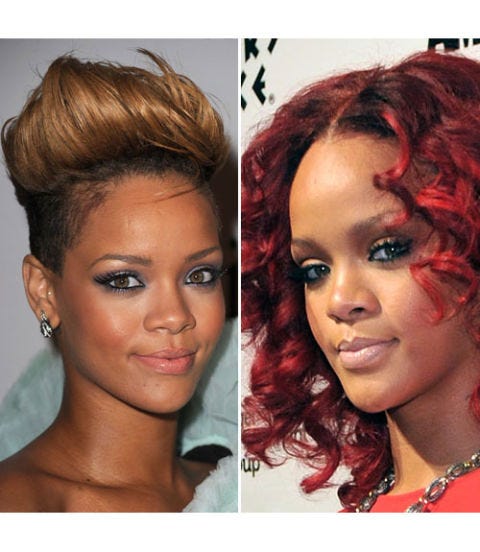 Steve Granitz/WireImage - David Becker/WireImage
Rihanna
Almost as famous for her daring style as her hit singles, the star suddenly shed her long locks in early 2010 for a high-volume chopped and highlighted look. By December, she swapped it for bright red ringlets. In a few months, who knows what shade she'll be sporting.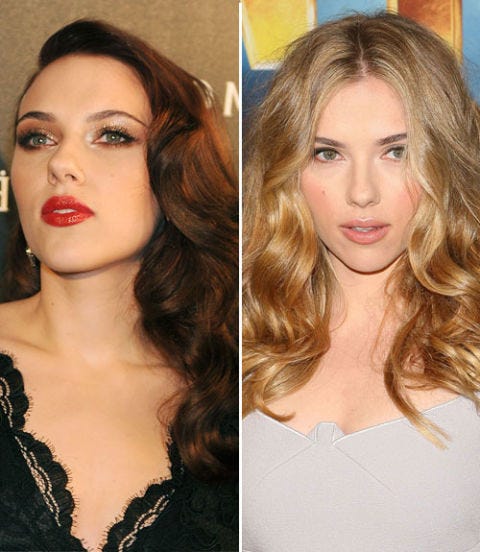 Samir Hussein/Getty Images - Jesse Grant/WireImage
Scarlett Johansson
Normally blonde, the actress proved she could move effortlessly between shades when she colored her hair dark brown with red highlights. She went back to her honey locks within the year.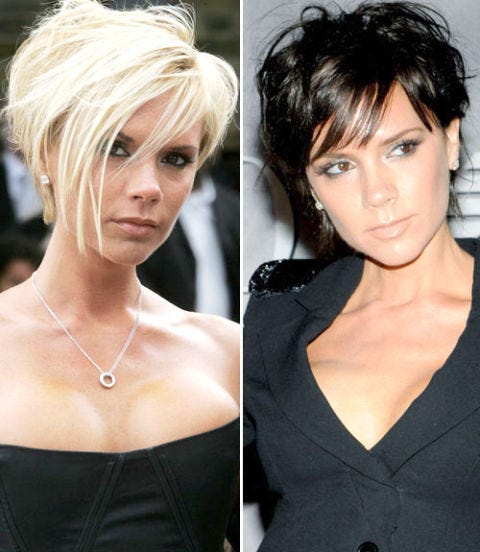 George Napolitano/FilmMagic - Dave Hogan/Getty Images
Victoria Beckham
The former Spice Girl went platinum right before she moved from the U.K. to L.A., only to return to her roots (and her senses) a few months later.
This content is created and maintained by a third party, and imported onto this page to help users provide their email addresses. You may be able to find more information about this and similar content at piano.io