How Scotch Tape Can Get You the Perfect Cat Eye
Luckily, sketching on exotic cat eyes just got a whole lot easier thanks to this one sticky trick.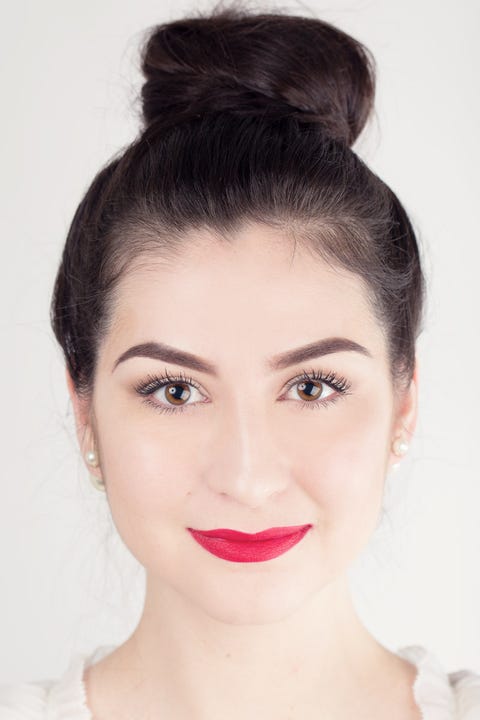 Before
We first present you with our finished face, sans eyeliner. Notice how even with mascara, shadow, and brow pencil, the eyes still lack a certain sense of definition—especially when paired with such a punchy lip.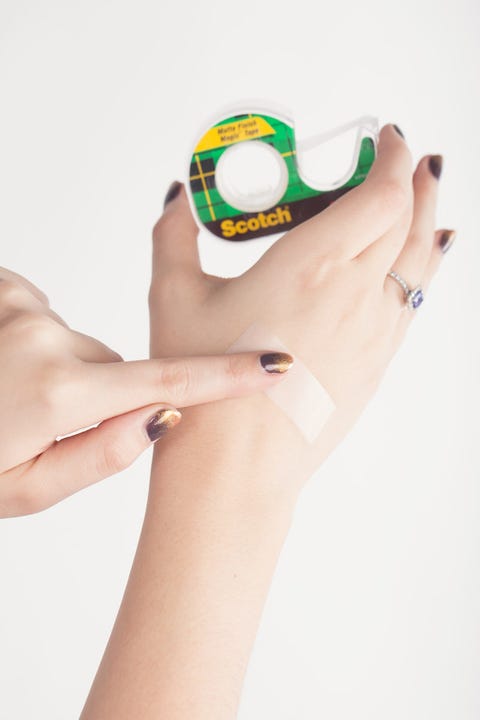 Step 1
To begin, take an inch-long piece of Scotch tape and press it to your hand a few times to dull some of its adhesive power. This will help it from sticking too severely to your delicate eye area.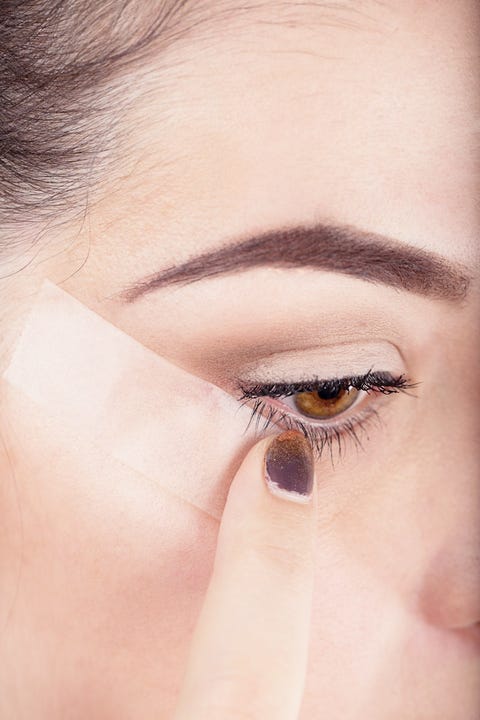 Step 2
Place the tape underneath your bottom lashes at the outer corner of your eye and angle it towards your temple. Avoid angling the tape towards the end of your brow, otherwise your wing can take on more of an Amy Winehouse-esque hooked appearance. We're going for a Rosie Huntington-Whiteley wing here.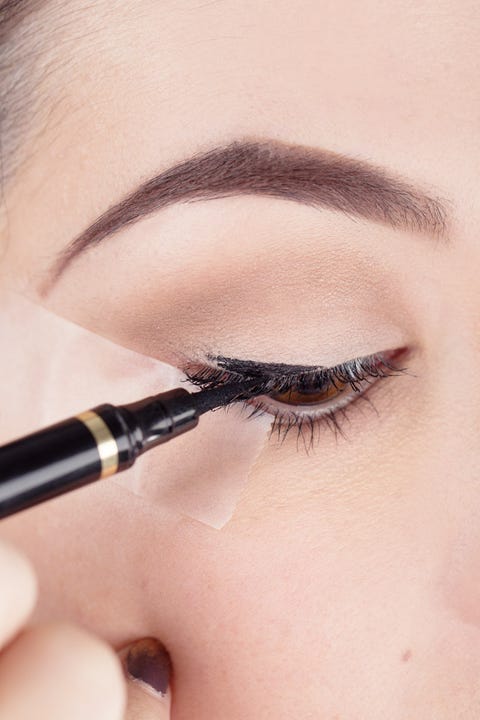 Step 3
Begin sketching at the middle of your upper lash line, which is where the liquid line should begin to thicken. Draw a stripe to the outer corner of your eye using short, dash-like strokes. For precision, we prefer a felt-tip pen, such as the razor-sharp YSL Eyeliner Effet Faux Cils seen here. Be sure to place your pinkie finger against your cheek for added stability and control.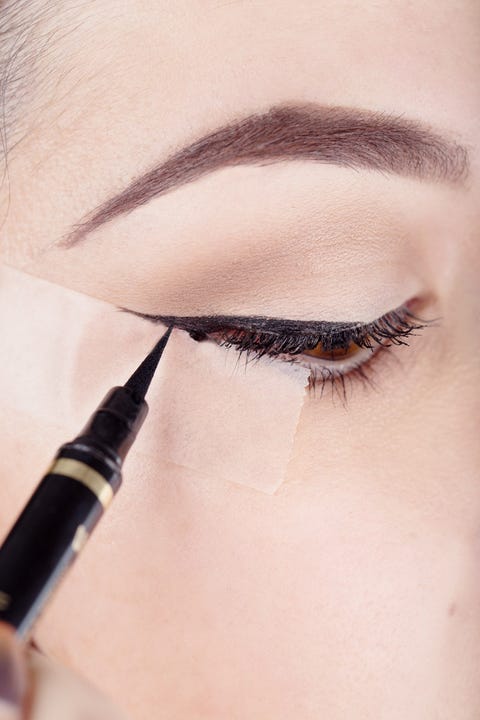 Step 4
Using the tape like a straight-edged ruler, continue drawing your line along the tape past the outer corner. Don't worry if some of the liner bleeds onto the tape—this will all be removed any way! Messiness isn't an issue here, but do make sure the liner gradually gets thinner and thinner as you sketch out the line.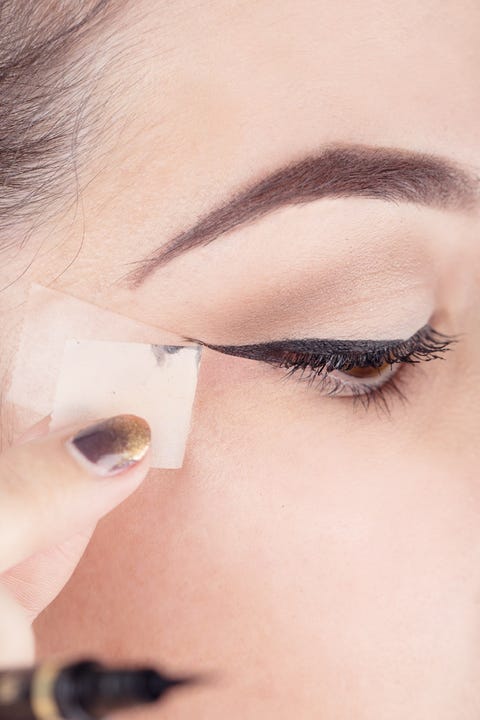 Step 5
Remove the tape and proudly revel in your pristine wing.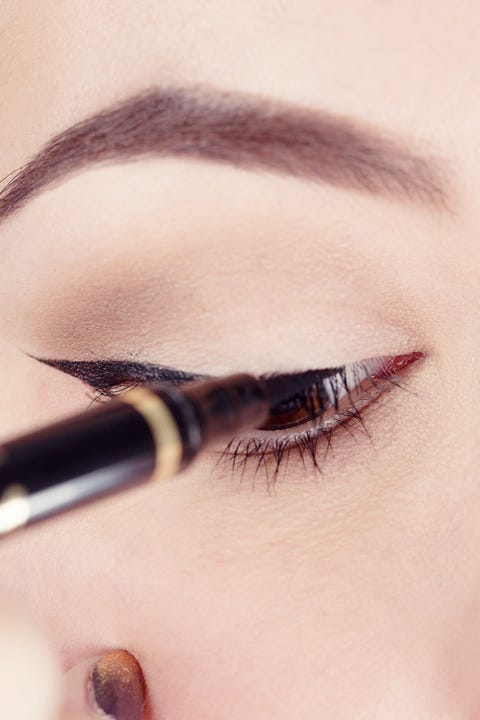 Step 6
Finish the line by going back to the middle of your eye and sketching short thin strokes over to the tear duct. By the time the liner reaches the inner corner, the streak should hug the lashes as tightly as possible.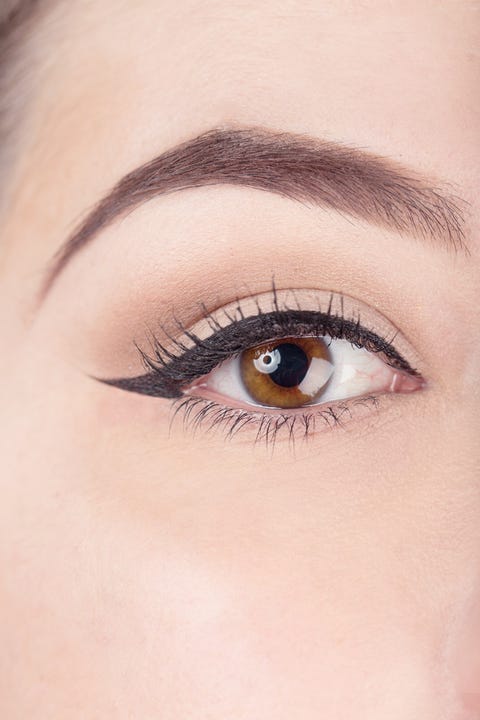 After
Notice how the liquid liner starts out slim, gradually widens as it moves along to the outer corner, and then flicks out to a sharp, straight point at the end.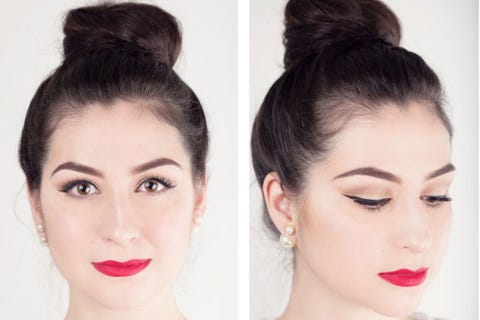 Final Look
Now, the eyes look well balanced and distinguished in their own right compared to the rest of the face. And what's more, the liquid eyeliner adds the perfect final touch to this retro-inspired look. Huntington-Whiteley, who?
This content is created and maintained by a third party, and imported onto this page to help users provide their email addresses. You may be able to find more information about this and similar content at piano.io