High End Splurges and Drugstore Deals
Beauty products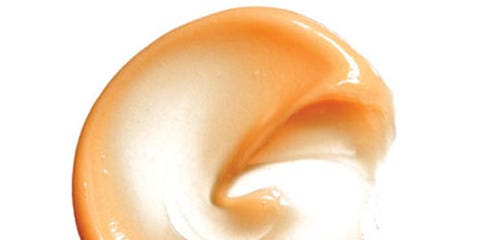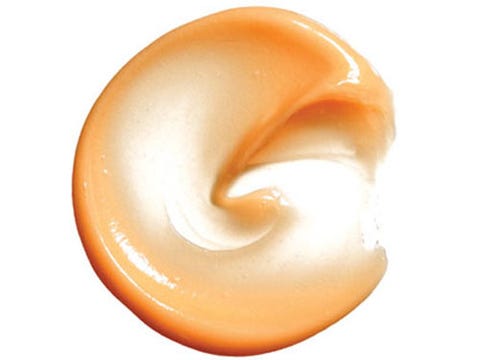 For Your Skin...
SPEND FOR:

1. MASKS. If you're going to go for a mask, go deep: Mario Badescu Temporary Lifting Mask, $35, revives tired-looking skin, while Dr. Sebagh Deep Exfoliating Masque, $115, rivals an in-office peel. One or the other once a week gets pricey, but they're worth it.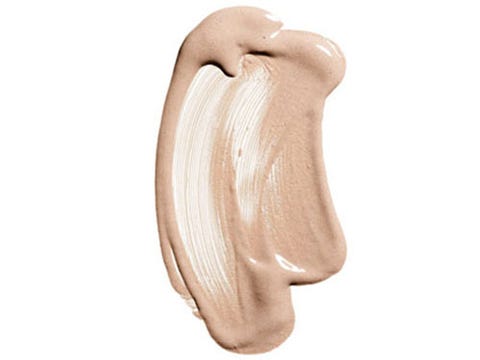 For Your Skin...
2. PRESCRIPTION VITAMIN A CREAMS. You never want to scrimp when it comes to diminishing sun damage, wrinkles, and zits. To spring for: Rx-strength salves like Avita (starts at $50), Tazorac (starts at around $110), or Retin-A Micro (starts at around $120).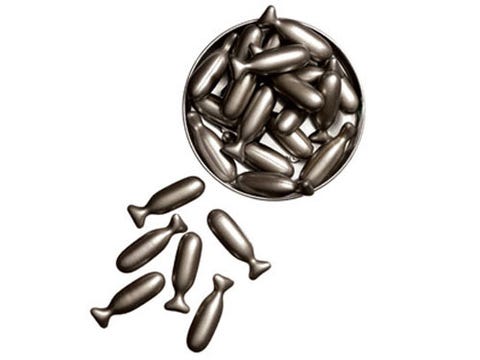 For Your Skin...
3. SKIN SOOTHERS. When you ask a lot of your skin — you spent a day on the slopes, you got an overly aggressive facial — you owe it big time. Treat your face to Dermalogica Multivitamin Power Concentrate, $49.50, plus prescription-strength Atopiclair, $75. The former has antioxidants and anti-inflammatory botanical ingredients; the latter soothes irritation and replenishes moisture.

4. ZIT ZAPPERS. What price perfection? Forty-five dollars, the cost of Sonya Dakar Drying Potion, will buy you effective shrinkage of a mammoth under-the-skin pimple in about three days.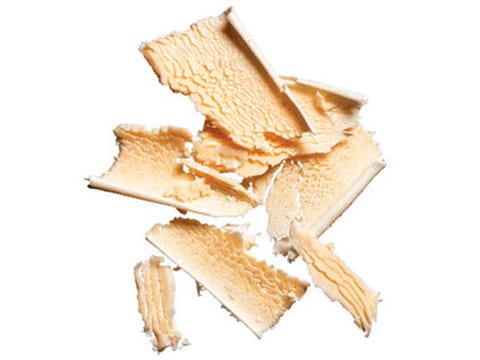 For Your Skin...
SAVE ON:

1. CLEANSER. No good reason not to go with drugstore cleansers that are gentle and do a bang-up job removing dirt and makeup. Two I like: Eucerin Redness Relief Soothing Cleanser, $9, for face, and Dove Beauty Bar, $2.39 for a two-pack, for body.

2. BODY LOTION. There is a God: The best hydrator on the market is also a bargain — Nivea Creme, $6.99 — leaving skin soft and sexy, not slimy.

3. BODY EXFOLIATOR. You're not alone in thinking a lot of the expensive scrubs are overly oily — and can muck up your shower. A pair of $5 Bath Secrets Exfoliating Gloves can be the smoothest operator — with no cleanup.

4. SUNSCREEN. Truth be told, the ultimate UVB/UVA blockers are available for less than $20. Designer versions tend to be too moisturizing, i.e., greasy and fragranced (hello, flying insects!). A new fave: Neutrogena Summer Glow SPF 15, $11.99.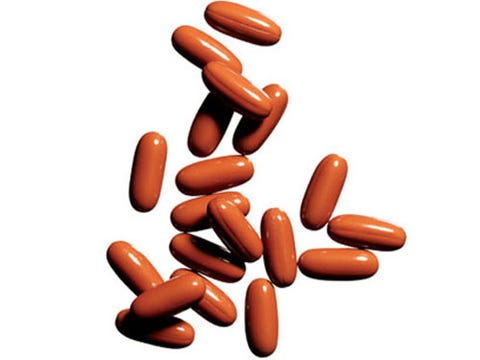 For Your Hair...
SPEND FOR:

1. BEAUTY VITAMINS. After a few weeks of downing Phyto Phytophanère vitamins (shown), $48, chock-full of essential fatty acids, daily, my hair grows faster and is more lustrous.

2. BALAYAGE. Here's the deal on a "balayage" hair-coloring service: Rather than precisely placing highlights right at your roots using those tedious little foils, your stylist paints them on freehand — some are close to the hairline, others not so much — resulting in a more "this is where the sun hit my hair at the beach" effect. It also results in less noticeable regrowth and less frequent touch-ups. That, to me, makes the $185 to $300 price tag (at Salon A-k-S in New York City) a bargain.
For Your Hair...
3. A NATURAL BRISTLE BRUSH. Love the Mason Pearson Sensitive All Boar Bristle Hair Brush (shown), which is why I'm willing to pony up $124 for it. The boar bristles bring out natural shine and massage the scalp — without shredding hair.
For Your Hair...
4. STYLING MOUSSE: A great volumizing mousse should leave your hair looking full and feeling soft, not like the top of a chicken pot pie. Kérastase Resistance Volumactive Amplifying Perfecting Mousse (shown), $34, is pricey but does the job.

5. BLOW-DRYER. Let's be real: The less you use a dryer, the better off your hair is. The Infinity by Conair Hair Designer Professional Tourmaline Ionic Styler, $69.99, is impressively fast at smoothing strands and sapping out moisture.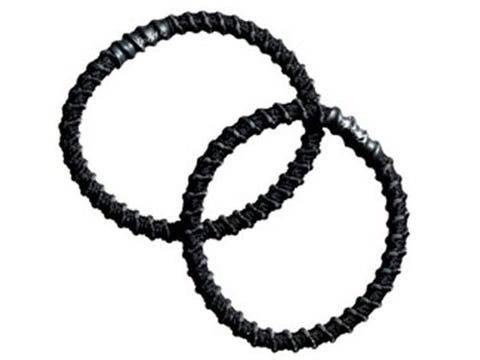 For Your Hair...
SAVE ON:

1. HAIR ACCESSORIES. Not just for show — although they're adorable — the classic Goody hair accessories you've known since girlhood still hold your hair back during a workout and never fall out. Try Goody StayPut! Large Round Elastics (shown), $4.99, and Faux Snakeskin Headband, $5.99.

2. SHAMPOO AND CONDITIONER. What do big-name drugstore products have that little boutique ones don't? For one thing, mammoth budgets for research and development. Which means their stuff might just do what it says it will (hundreds of focus groups can't be wrong!). Case in point: Pantene Pro-V Full & Thick Shampoo and Conditioner, $3.99 each.

3. DEEP CONDITIONER. Of course your hair deserves the occasional salon day, but if you can't spare the time or money, restore lost luster at home — in only three minutes — with Infusium 23, $5.99. And just think what you save on tips...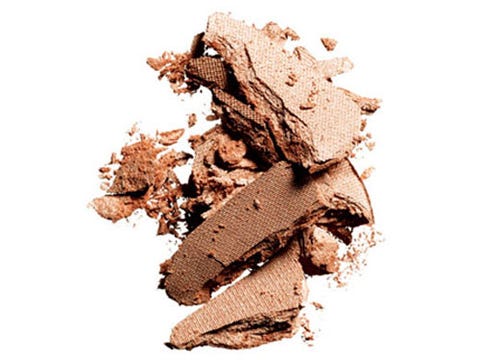 Makeup
SPEND FOR:

1. EYESHADOW. It's gonna cost you to have color that endures (sadly, lower-priced shadows tend to diffuse). Urban Decay Blunt (shown), $15, goes the distance.

2. CONCEALER. Stealth and texture is the name of the game. Yves Saint Laurent Touche Éclat (an oldie but a goodie), $37, glides on like buttah and conceals undetectably.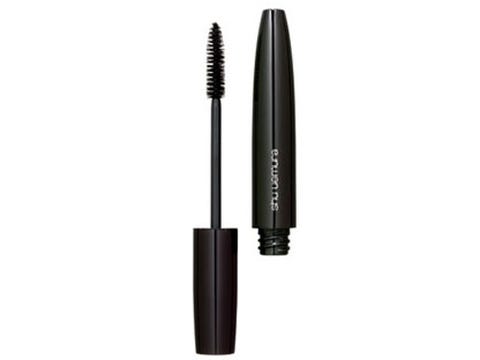 Makeup
3. MASCARA. Sure, it's $27 worth of wand, but Shu Uemura Mascara Basic in Black (shown) seems impervious to clumping.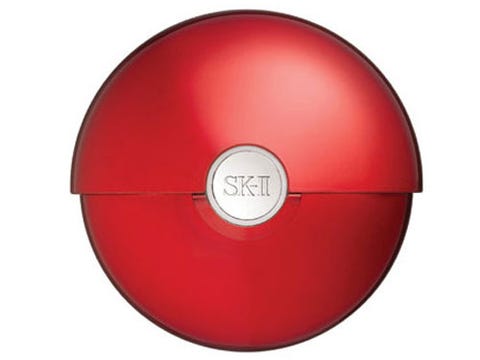 Makeup
4. FOUNDATION. Tempting as it is to duck unctuous makeup experts at high-end department stores, when it comes to an "eye" who can perfectly match a foundation to your skin's color and texture, they should be your go-to. They know what their products are capable of better than you do, and they have a more objective take on your coloring. That's why I tend to troll these venues for foundation. During a recent visit, I fell for a spray-on, Sk-II Air Touch Foundation ($150 as shown; $80 for two refills). You'd think my skin's been airbrushed! Worth every pretty penny.

5. BLUSH. The fine art of a luxury powder lies in the degree to which it's been pulverized. The finest will allow you to layer and layer without ever looking like a clown. Invest in Lorac Blush in Desire, $16, once and get back to me.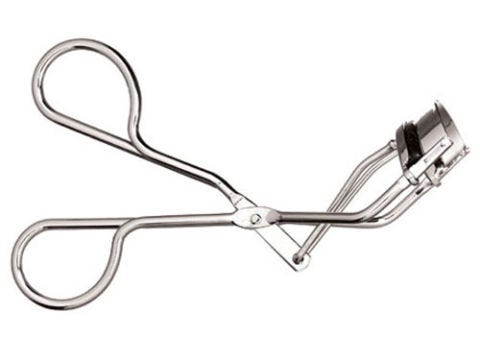 Makeup
SAVE ON:

1. LASH CURLERS. All the experts stockpile Revlon Extra Curl Eyelash Curlers (shown), $6 each. That should tell you something.

2. LONGWEAR LIPSTICK. Calling it CoverGirl Outlast All-Day Lipcolor ($9.50) is not an exaggeration. Only if you can't find a color that suits you is it worth going with a pricier brand.

3. PENCIL EYELINER. Long live wax — it's inexpensive and still the primary ingredient of eyeliner pencils. So going the low-cost route (say, with Rimmel Special Eyes Eyeliner Pencil in Rich Brown, $2.65) doesn't mean you have to give up quality.

4. MAKEUP BRUSHES. When fake is fab: Synthetic brushes — like those sold by Bath & Body Works, $8 to $15 — are easier to clean, cheaper, and perform better with wet makeup (i.e., foundation and concealer) than natural bristles.
This content is created and maintained by a third party, and imported onto this page to help users provide their email addresses. You may be able to find more information about this and similar content at piano.io