If You Still Don't Understand Dry Conditioner, Read This
It'll change your hair.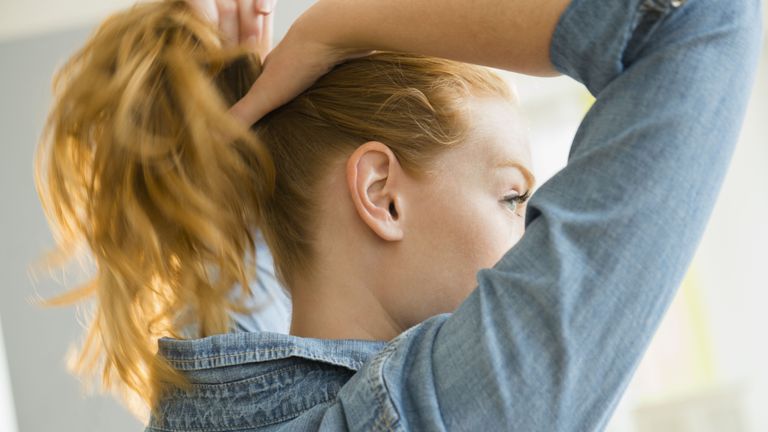 (Image credit: Archives)
In beauty, often times just when we get the hang of one new thing it's time for the next. Which is why, when introduced to dry conditioner, we thought, "Well, that's cool" and moved on, never really understanding 1) why we needed it when we had just gotten the dry shampoo routine down and 2) did we mention the not understanding part? But, alas, we were missing out. Dry conditioner is actually *great*—especially on days when you don't need oil-absorbing goodness or texture. Here, your 1-2-3 on everything that is dry conditioner with the help of celebrity stylist Scotty Cunha and L'Oréal Professionnel celebrity stylist Jennifer MacDougall.
"Dry conditioner adds shine to ends, separates the strands and revives the hair," says MacDougall. "Usually dry conditioner contains oils and are aerosol. They help hydrate and add shine and texture to dry hair without wetting the hair."
Cunha agrees. "Dry conditioner is more moisturizing than dry shampoo. It adds shine and helps to revive ends after a few days without washing."
"Sometimes dry shampoo can dry out the hair and the conditioner will help bring back that moisture similar to the way traditional rinse clean shampoos and conditioners go hand in hand," says Cunha. "I love to use dry conditioner to revive a ponytail on the absolute last day of a blow dry to add a little texture, shine and volume."
"A dry shampoo focuses on the scalp and root area to absorb oil," says MacDougall. "Dry conditioner helps to restyle the hair and get rid of flyaways and static."
"Apply dry conditioner by spraying on the mid length and ends," says MacDougall. "Tip your head upside down and mist the dry conditioning spray through the hair. Adding heat from a blow dryer also helps to add texture and distribute the product."
According to MacDougall, the perfect person for dry conditioner is "somebody who gets their hair blown out and wants to take 2 to 3 days before washing. Dry conditioner is the perfect refresh for the ends, especially for someone who has medium to thick hair."
Cuhna adds it's great for those who want to wear their hair up, as it's "perfect to extend the life of a blowout by one more day by pulling the hair back."
1. Kardashian Beauty Take 2 Dry Conditioner, $14.99; ulta.com
2. L'Oréal Professionnel Next Day Hair, $25.50; lpsalons.com
3. TIGI Rockaholic Dirty Secret Dry Conditioner, 16.50; drugstore.com