9 Actually Decent Things to Buy When You're Stranded at the Airport
These are definitely worth a trip to the Duty Free Shop.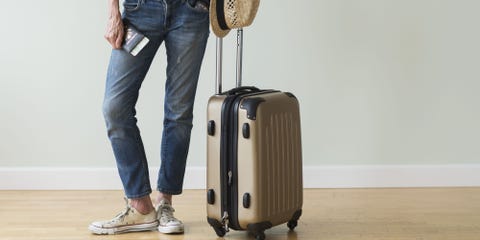 Two-hour delay, no WiFi, and you already had two Auntie Anne's pretzels? Head to DFS (Duty-Free Shop) and load up on these splurgy, fabulous beauty products because A) they will make you look like a dewy-skinned goddess when you eventually make it to your final destination and B) they're all tax-free—even if you're flying domestic. (Pssst...If you happen to be stuck at SFO, LAX, or JFK, check out more of Marie Claire's curated beauty picks at DFS until the end of May.)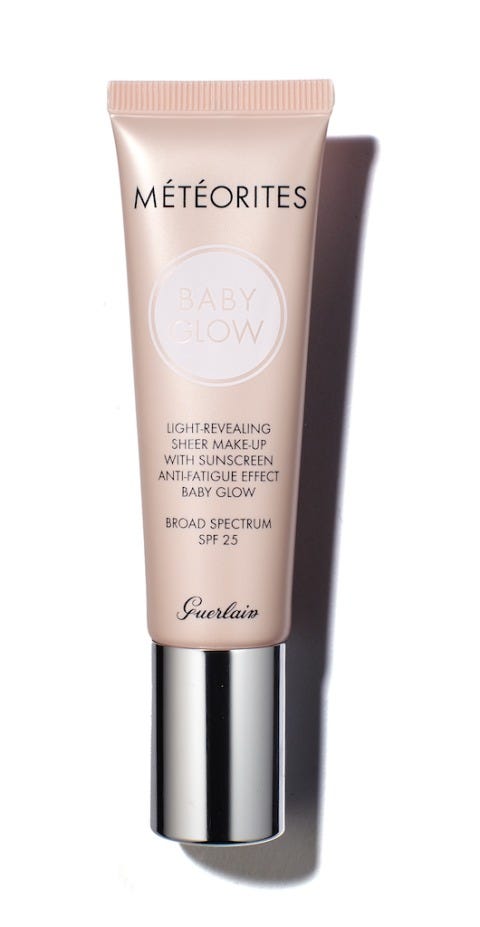 Guerlain Météorites Baby Glow Light-Revealing Sheer Makeup, $54
This makes you look as if you're lit by a candle, not the glow of a 24-hour Sbarro.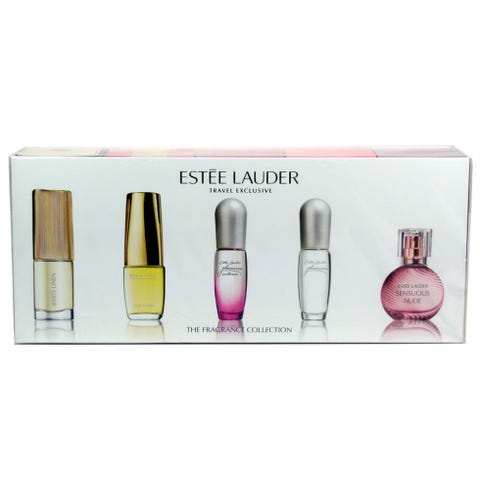 Estée Lauder Mini Coffret Five Fragrance Collection, $52
Minis, minis, minis! Squee. Everything's better in travel-size, no?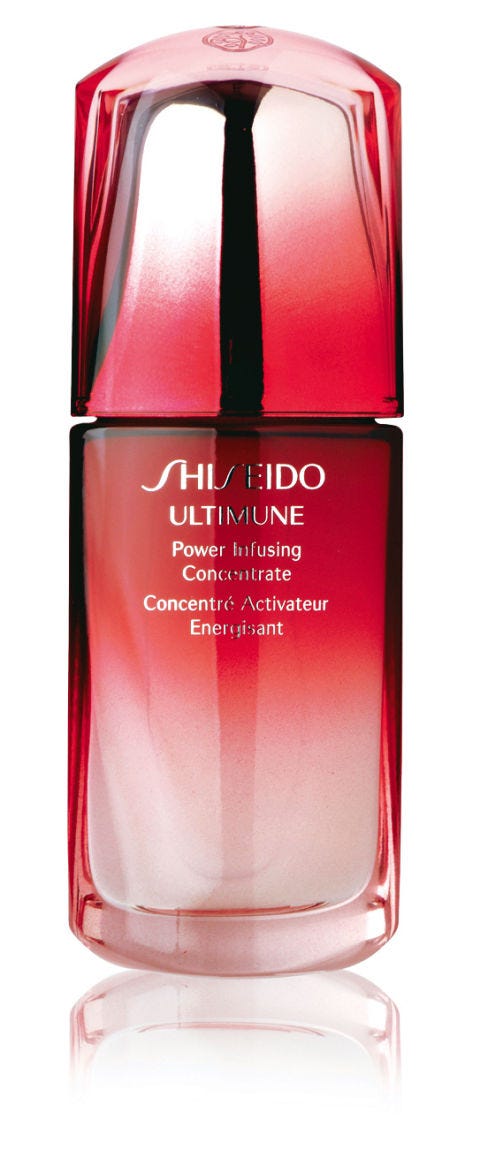 Shiseido Ultimune Power Infusing Concentrate, $95
Like Airborne for your face, this gel-serum boosts skin's immunity system. (Planes are basically petri dishes, so consider bathing in it before you board.)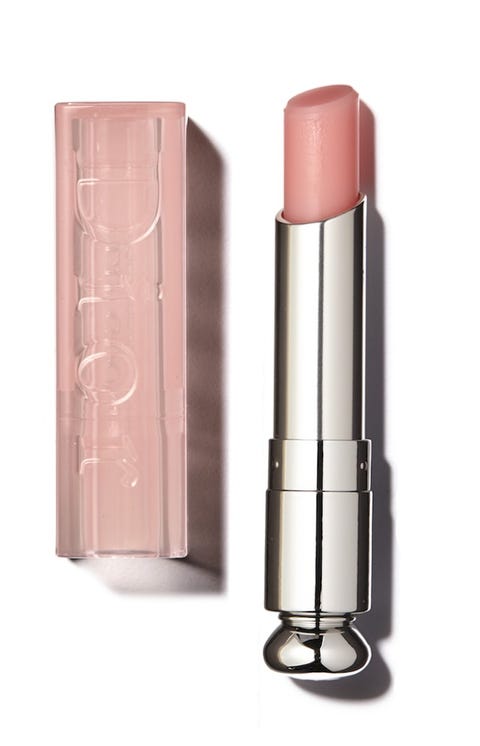 Dior Dior Addict Lip Glow, $33
If not after a TSA pat down, then when do you deserve the over-the-top luxury that is a Dior-logoed balm that tints lips a bespoke shade of flattering rosebud-y pink?
Jurlique Rosewater Balancing Mist, $35
A few spritzes throughout the flight will prevent skin zombification and refresh the air around you with the chemical-free, quick-dispersing scent of a thousand rose petals.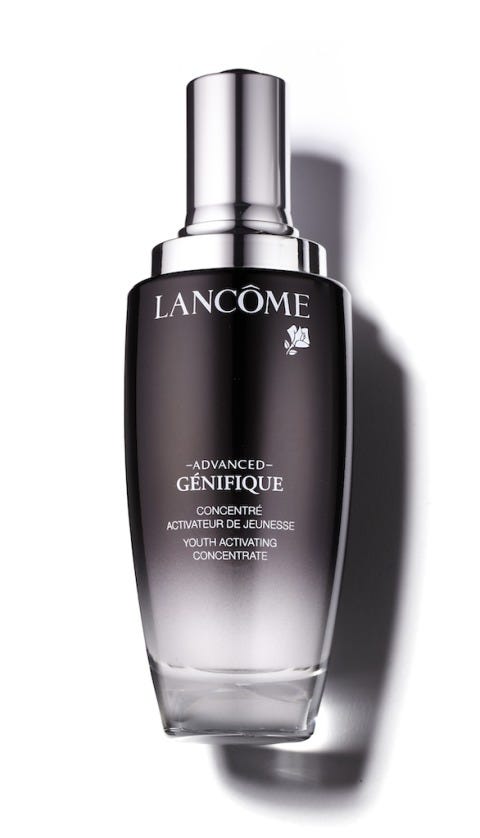 Lancôme Advanced Génefique Serum 3.3 oz., $154
The cost per wear of this insanely effective anti-aging serum goes way down with the super-sized 3.3-ounce bottle—which you can only get at the airport.

Kiehl's Hydro-Plumping Re-Texturizing Concentrate, $58
Salted peanuts, a can of Bloody Mary mix, mini vodkas, and six hours in zero-humidity do not add up to supple skin. Rehydrate with this gel that's loaded with a crazy amount of moisturizing, plant-based glycerin.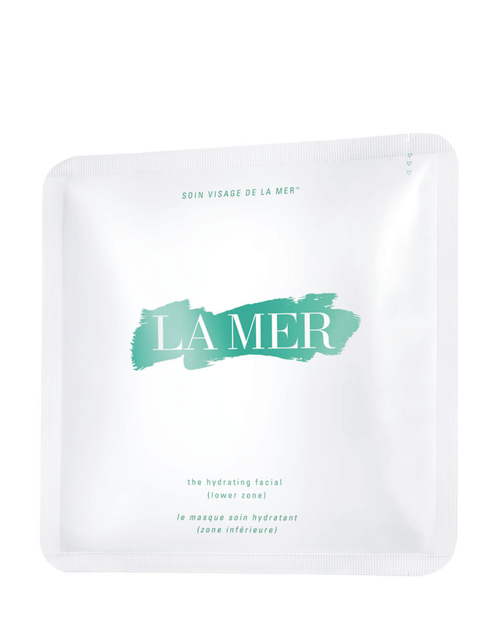 La Mer Hydrating Facial, 6 for $250
Lay one of these over your face before take-off and not only will you arrive looking like you just had the best facial of your life, you won't have to say a word to your seat mate.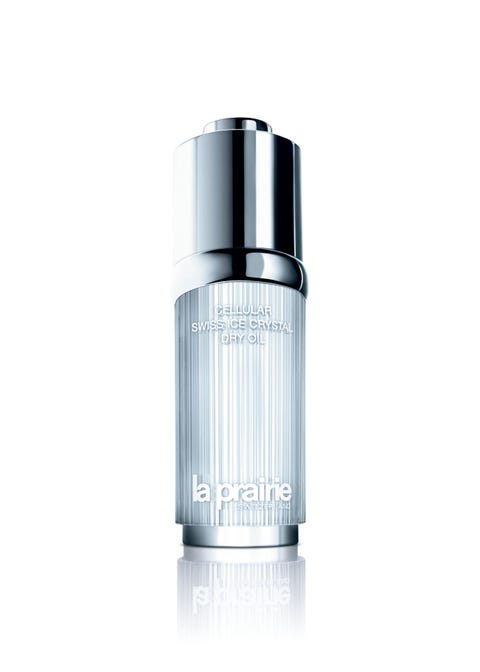 La Prairie Swiss Ice Crystal Dry Oil, $300
Close your eyes, pat a few drops of this decadent, anti-aging oil over your makeup, and imagine you are a hedge fund manager on the way to her yearly ski vacation in the Swiss Alps.
This content is created and maintained by a third party, and imported onto this page to help users provide their email addresses. You may be able to find more information about this and similar content at piano.io