The 10 Must-See Beauty Looks from Paris Fashion Week
Hello rainbow smoky eye...where have *you* been all our lives?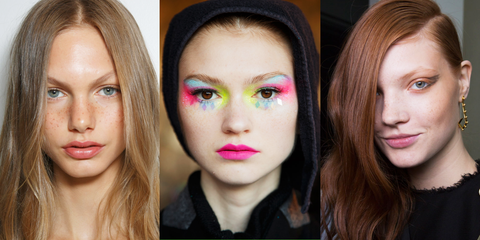 Paris Fashion Week is the unofficial apex of fashion month, and as is the case with the clothes, its runways boast the most statement-making beauty. From the rainbow smoky eye to faux freckles, here are the hair and makeup looks we're adding to our mood board for spring.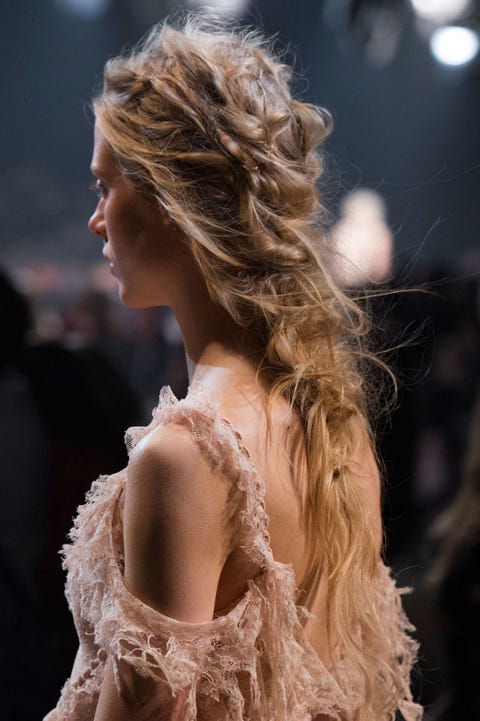 Most epic hair goes to McQueen thanks to Guido Palau, who dreamed up the messiest, most ornate bohemian plaits we've ever seen. Inspired by slept-in hair, it still boasts some serious artistry, with Palau literally using a needle and thread to achieve a sewing-like ruched texture.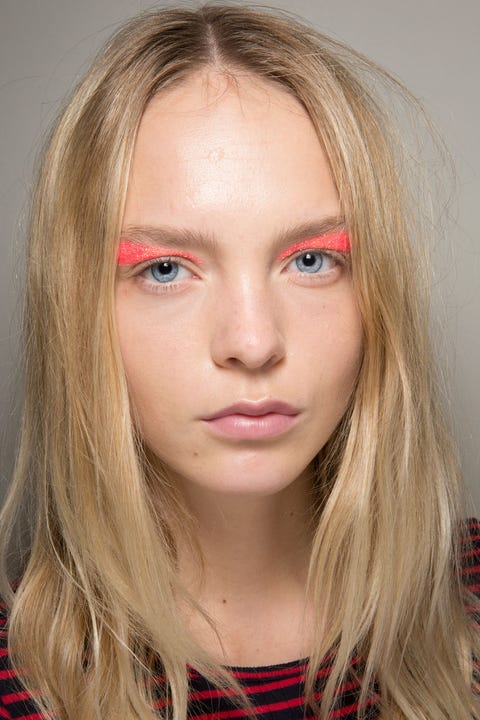 Eleven of the girls on the Valli runway were given "disco showers," according to makeup artist Val Garland, which meant a banana-shaped glitter application above the lids, just under the arches, in neon-bright shades. It's kind of like a subversive cat eye.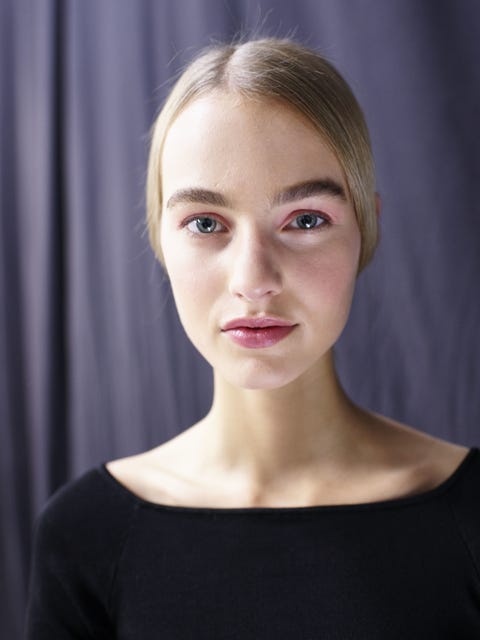 Peter Phillips envisioned the beauty of a freshly-bloomed flower when he created the soft petal pink lids, cheeks, and lips at Dior. The ladylike yet fresh look was a fluid extension of hair artist Raf Simon's sleek, futuristic wares.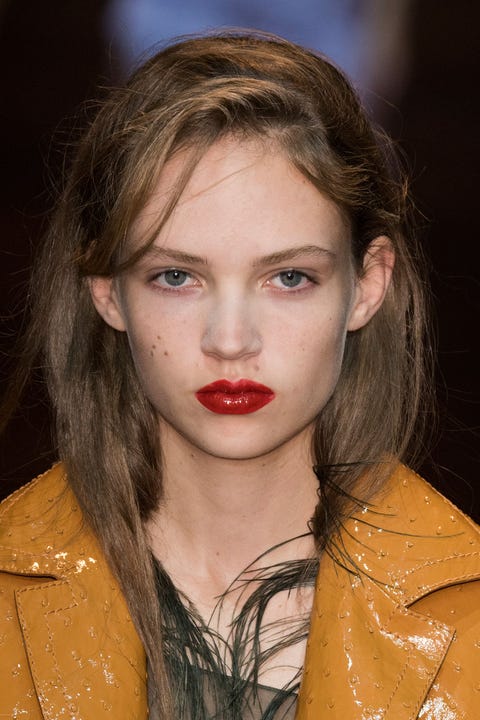 The slick Coca-Cola-red lip at Nina Ricci was makeup artist Aaron de Mey's homage to the shiny accessories on the runway. To achieve the wet finish, he mixed glitter particles with an orange-based red gloss for a glossy top layer.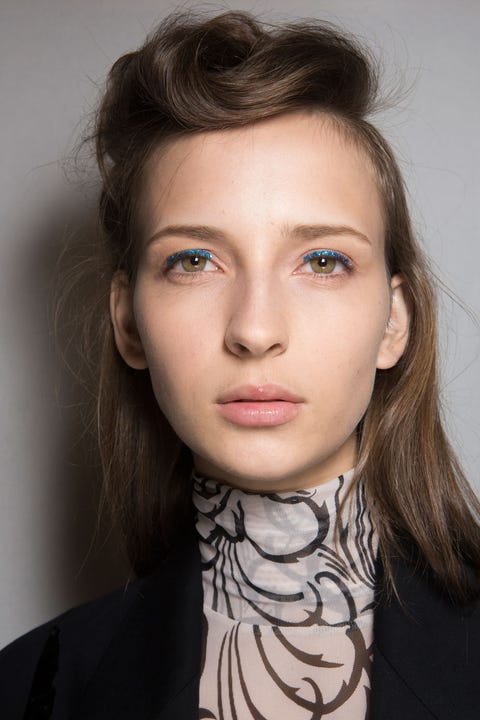 Makeup artist Peter Philips went for a statement eye by trading in classic black pigment for thin lines of graphic cobalt glitter, hailing it a "makeup accessory." Sam McKnight's neo-'40s hair boasted a touchable, not-so-done roll.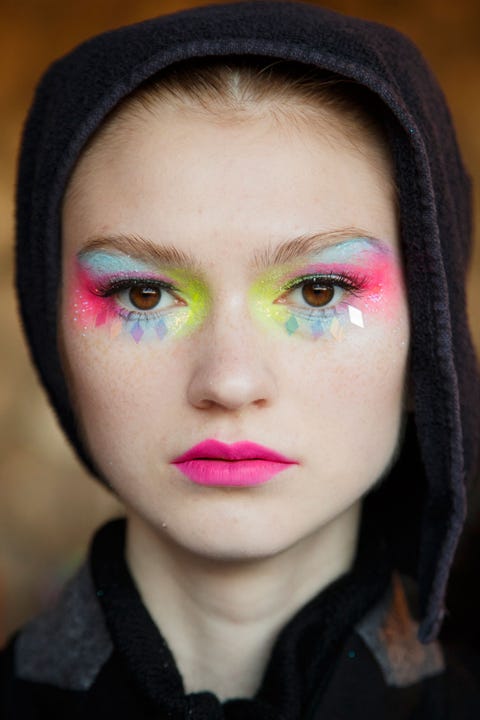 Arora coined his Spring vision as "disco gypsy land," and it's only fitting that he drove this look home with a rainbow smoky eye to complement the highlighter hues and trippy prints that lit up the catwalk.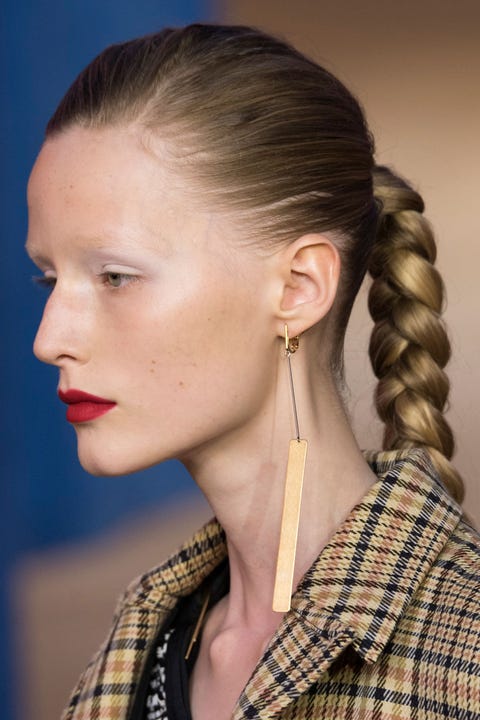 The ponytail braid officially has the Phoebe Philo seal of approval, as she asked hairstylist Guido Palau to create one for a Sade-inspired beauty look, which was topped off with a rich crimson lip.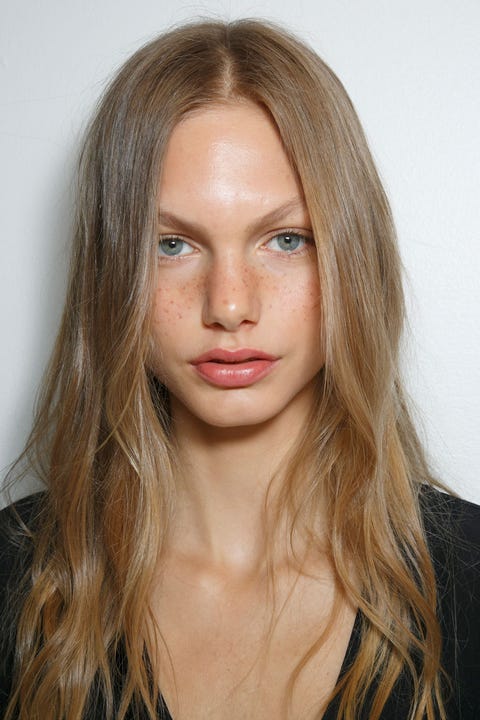 It's certainly not the first time we've seen faux freckles turn up on the runway, but Ungaro has us more inspired than ever to take on the youthful look. We love how makeup artist Lucia Pieroni made these feel all-natural by using a variety of different brown pencils to lightly tap on flecks.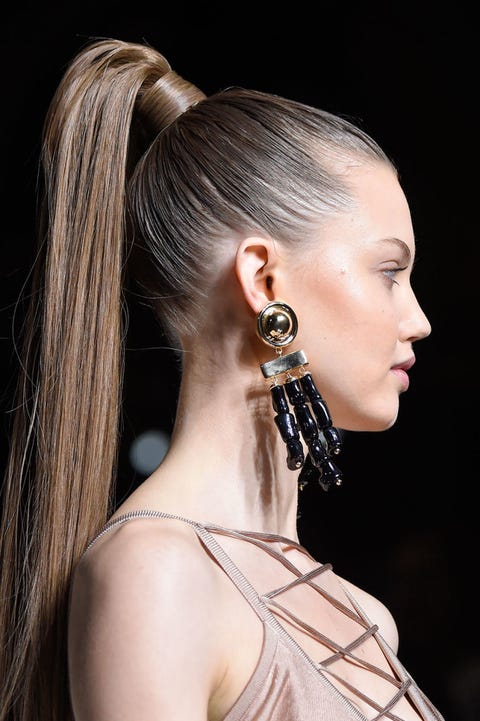 Bronzer is never a surprise on the Balmain runway and this season's approach to natural, sun-kissed cheeks incorporated caramel, one of the chief hues on the runway. Cheekbones were further accentuated with a badass, Croydon-facelift-like ponytail created by Sam McKnight.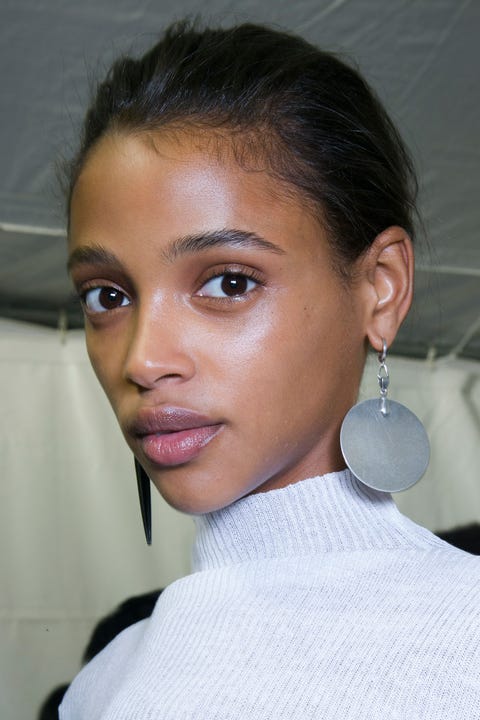 Makeup artist Lisa Butler knows full well that Isabel Marant's free-spirited girl isn't one for a heavy contour, and instead kept things natural with a no-makeup makeup look comprised simply of concealer where you need it, lightly highlighted cheeks, and sculpted brows.
This content is created and maintained by a third party, and imported onto this page to help users provide their email addresses. You may be able to find more information about this and similar content at piano.io