12 Easy "Nail Contouring" Designs That'll Make Your Hands Look Slimmer
They're the LBD of #nailart.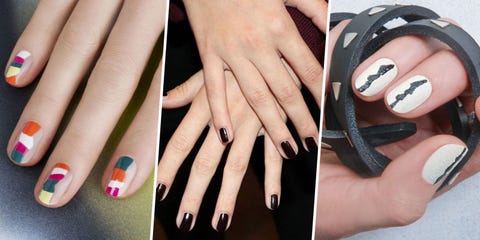 During NYFW, our favorite nail kween Jin Soon unveiled the hack to end all nail hacks: contouring... yes, for your digits. (We promise it's 99 percent less mystifying than sculpting your face.)
According to Soon, it consists of painting your nails a light hue or leaving them bare with a top coat, then brushing a dark color down the middle, leaving either side bare to make the nails appear longer. And the technique is open to interpretation—it's all about using negative space to trick the eyes.
Whether you've got a steady hand or are well versed in the art of the Scotch Tape trick, it's easy to do, so here are a variety of designs that will make your fingers look supermodel tall.
This content is created and maintained by a third party, and imported onto this page to help users provide their email addresses. You may be able to find more information about this and similar content at piano.io