Battle of the Bellas: Between Her Two Signature Hairstyles, Which Look Wins?
Righty tighty, lefty loosey.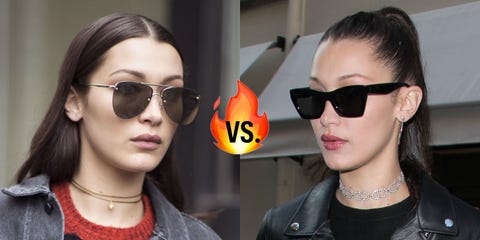 Getty, design by Monica Park
When Bella Hadid arrived at this year's Met Gala in *that* catsuit with *that* haircut, it was like Gwyneth Paltrow's "awkward" collarbone-tickling chop all over again. Or was it? Because even with her new shoulder-length bob, she's still doing her usual high, face-lifting pony. Here, pick a winner (or just note the differences) in a showdown of side-by-sides.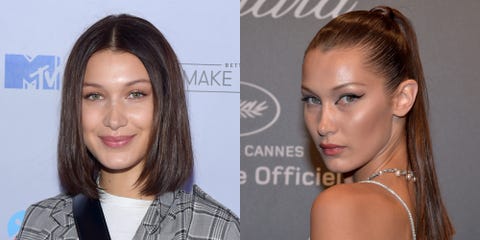 Left: Extraordinarily pretty girl who turns heads on the street. Right: Yep, definitely a model, and not the Instagram kind.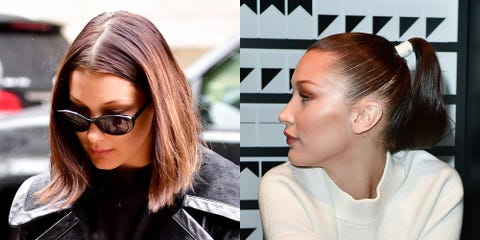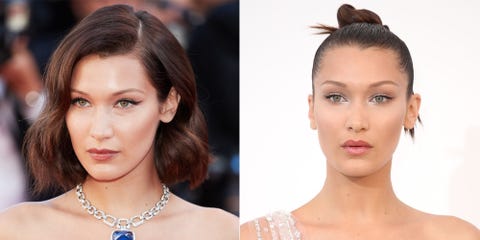 Here, we see her lob at its most styled and her up-do transformed into a topknot with the ends left out. Which evening look gets your vote?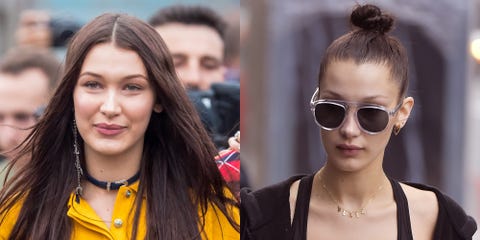 A detour to when her hair was long (cute). Same kaiser roll on top of her head (also v. cute).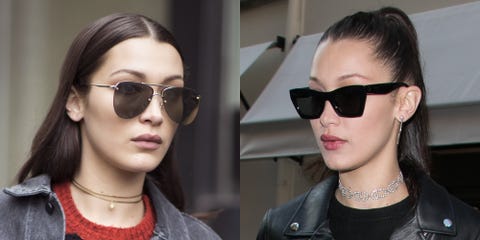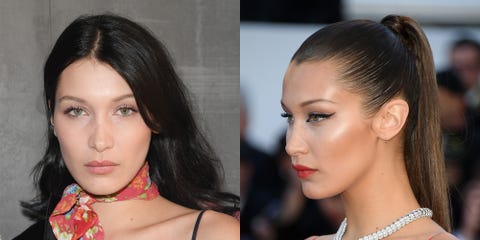 It all comes down to the vibe she wants to achieve, really.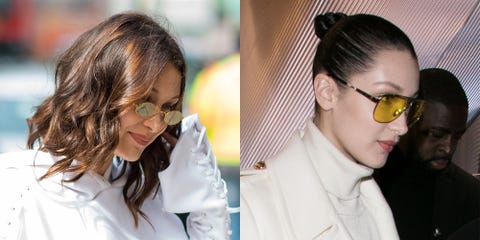 Though, as she proves here, either works for day or night—it all depends on the styling.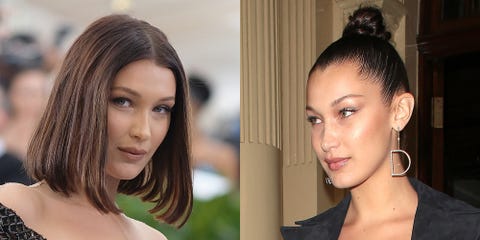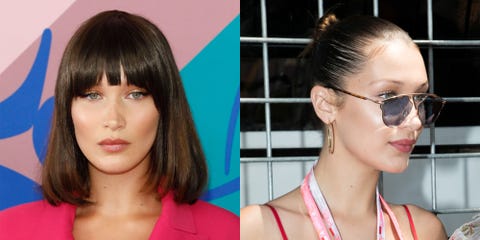 This content is created and maintained by a third party, and imported onto this page to help users provide their email addresses. You may be able to find more information about this and similar content at piano.io