Best News Ever: JK Rowling Is Writing A Brand-New Harry Potter Story For Halloween
And just in time for Halloween. More Harry Potter!!!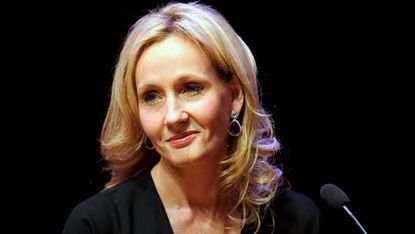 (Image credit: Getty Images)
Surprise! JK Rowling is giving Harry Potter fans a Halloween gift, and it's way better than candy corn. She's going to release a brand-new story on her website from the world of Hogwarts.
The Pottermore.com story will focus on the notoriously mean professor Dolores Umbridge, who first appeared in Harry Potter and the Order of the Phoenix. Aside from Voldemort, of course, Umbridge was one of Harry Potter's cruelest enemies. She notoriously made Harry scar himself with the phrase "I do not tell lies."
An announcement promises a 1,700-word tale that gives her a backstory, "as well as Rowling's revealing first-person thoughts and reflections about the character." Perhaps we'll find out just what made her so mean—and what made her crusade against the Muggle-borns at Hogwarts.
Can't wait until Halloween for more Potter stories? Rowling has previously released stories about the Quidditch World Cup and introduced a new character, singing star Celestina Warbeck, on Pottermore. And if you can wait even longer, she's working on screenplays based on her book, Fantastic Beasts and Where to Find Them, which also takes place in the Harry Potter universe.
Are you excited for this new story? What other Harry Potter characters would you like more stories about? Comment below.
Related:

J.K. Rowling Wrote a New Harry Potter Short Story



Exclusive Interview: Bonnie Wright on the End of Harry Potter


Via
Megan Friedman is the former managing editor of the Newsroom at Hearst. She's worked at NBC and Time, and is a graduate of Northwestern's Medill School of Journalism.