All Ariana Grande Wants for Christmas Is Santa to Confirm a Boy Likes Her
Seems reasonable.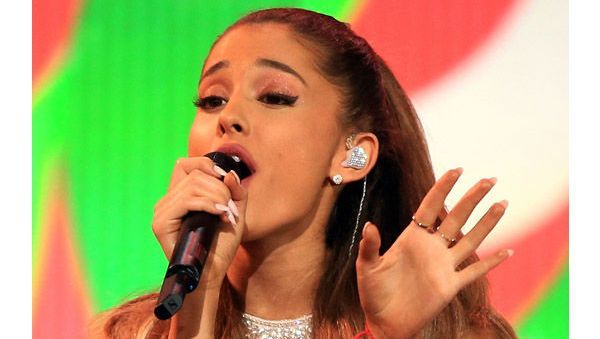 (Image credit: Archives)
There's arguably a "too soon" when it comes to playing—or releasing—holiday music, but one day before the eating event of the year is definitely, mercifully not it.
After teasing her undeniably catchy new song "Santa Tell Me" on Instagram, our October cover girl Ariana Grande released the track in full earlier this week followed by a rosy, childhood-photo-filled lyric video today. What's included? A glimpse of pre-pink-pompadour Frankie and poetry such as "Feeling Christmas all around/and I'm tryna play it cool/But it's hard to focus when I see him walkin cross the room."
Watch the video below, and don't even bother trying to fight it: This baby's guaranteed to get stuck in your head.
Related Links:

Ariana Grande Always Had Her Sights on The Big Time


Ariana Grande Has a Song on the Mockingjay Soundtrack



28 Photos of Celebs in Leotards as Clothes


Image via Getty