Meghan Markle's Family Once Won the Lottery
"That money allowed Meg to go to the best schools and get the best training."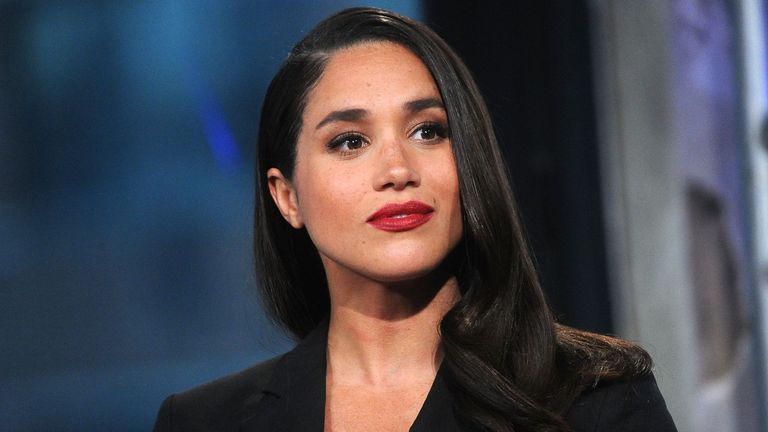 (Image credit: Getty Images)
She might have just landed in London to visit her boyfriend amid news that she's left her television series Suits, but it appears Meghan Markle's recent taste of the high life isn't exactly a new thing for the star.
In a recent interview with The Mail on Sunday, Markle's half-brother Tom Jr. revealed that the siblings' father, Tom Sr., won an estimated $750,000 in a lottery when the actress was just nine years old.
"If Meg marries Harry she'll have won the lottery of life but dad winning the lottery helped us all," said the 51-year-old.
According to Markle's brother, her father's big win helped the 36-year-old actress chase her dreams of becoming a star.
"That money allowed Meg to go to the best schools and get the best training. Meg is someone who has always had laser focus. She knows what she wants and she doesn't stop until she gets it," he added.
Markle grew up in Los Angeles and received a private school education before graduating from Northwestern University in 2003, having studied for a bachelors degree in theatre and international studies. During her course, she completed an internship at the U.S. embassy in Buenos Aires.
Markle's sibling also revealed that he can't wait to see his sister become a real-life princess, if rumors of an imminent royal engagement prove to be true.
"She was always the family's princess but now she's going to be a real princess and I couldn't be more proud," he said.
RELATED STORY
The actress' brother's comments come a week after it was reported that she's finished filming her seventh—and reportedly final—season of her hit television drama, along with her friend and on-screen love interest Patrick J. Adams.
Katie O'Malley is the Deputy Digital Editor, at ELLE UK. On a daily basis you'll find her managing all digital workflow, editing site, video and social media content, liaising with commercial and sales teams on new partnerships and deals, implementing new digital strategies and compiling endless data traffic, SEO and ecomm reports. Since joining in 2016, Katie has written features on everything from sex addiction, and the use of tear gas during protests to virtual cuddling, 'friendship fade' and access to contraception post Brexit. Her list of interviewees over the years include those with Oprah Winfrey, Benedict Cumberbatch, Reese Witherspoon, Emma Stone, Zoe Kravitz etc.